Owning a small apartment does not mean that you need to compromise with the Christmas decoration in anyway. There are ample of ways and ideas that you can count on to give your small home beautiful Christmas décor without letting lack of space coming your way. Here are some of the best Christmas decoration ideas that you can consider.
Non-traditional Christmas tree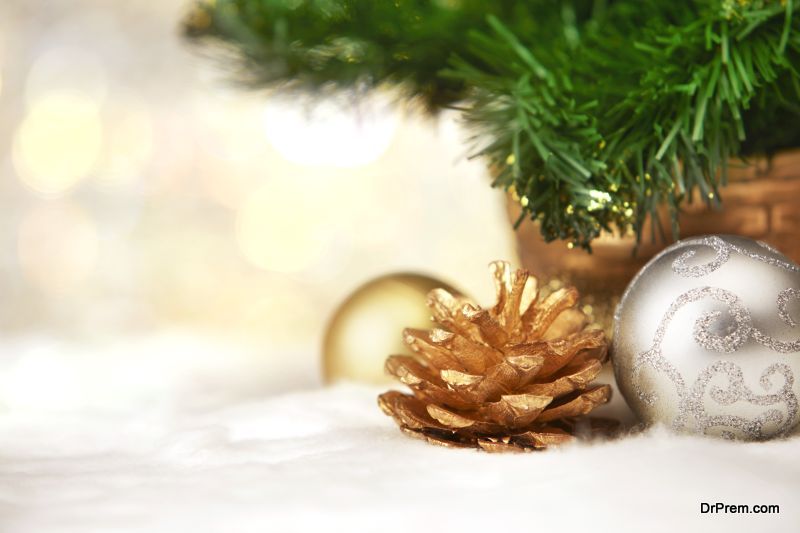 If you own a small apartment wherein making a traditional Christmas tree seems impossible, here are some great ideas that you can count on. There are a plethora of non-traditional Christmas trees that you can make and adorn your small space with. One of the easiest one that you can make is a washi tape Christmas tree. You can make it on the wall or on the window glass. Yet another very simple yet extremely attractive Christmas tree that you can make is the one using decorative lights on the wall. You can use same colored light for the tree and different colored lights for the gifts on the tree.
Snowflakes decoration
White Christmas has its own fascination and snowflakes decoration adds to this fascination in homes. A small space is no barrier for this particular festive decoration. Buy or make beautiful different sized flakes and stick them on the windows or cover a large mirror with them. They will give your home a beautiful frosty theme that you wouldn't help but fall in live with.
Fabric decoration
Fabricdecoration is yet another superb alternative when space is at premium. You can spread bed sheets that have reindeers pulling a sleigh printed on them, hang Christmas themed fabric in embroidery hoops, place table mats or a table cloth that has beautiful Christmas tree prints and more.
Tiny Christmas tree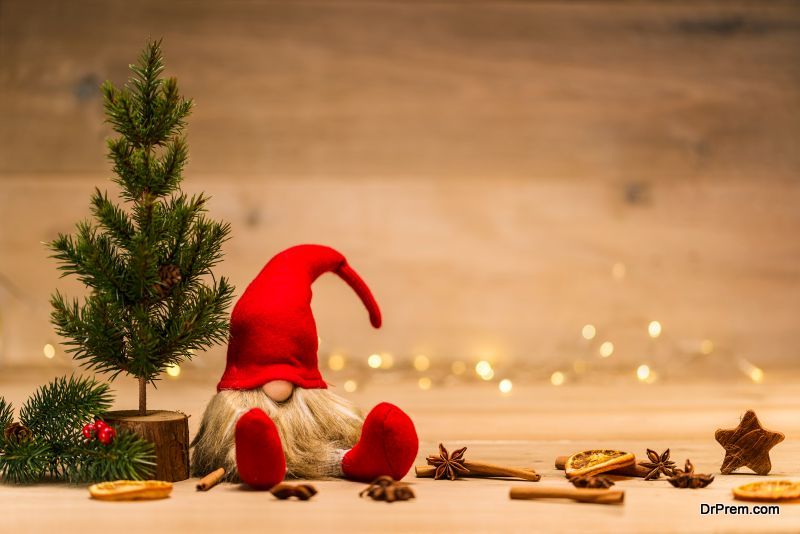 If you desire sticking to the traditional Christmas tree decoration despite the lack of space in your small home, you can go with tabletop Christmas trees. As they are available in both live and artificial styles, you can pick the one you think would serve your purpose best.
Wreaths
You can make beautiful wreaths and hang them on your main door or on the windows of your home. Hung on windows with colorful laces they look stunning and don't really take up any important space.
Use the stair space
If you cannot think of any other space to keep gifts in your small home, you can always use the stairs for the same. Pile gifts in style towards one side of the landing and see how lovely they look.
Dining chair decoration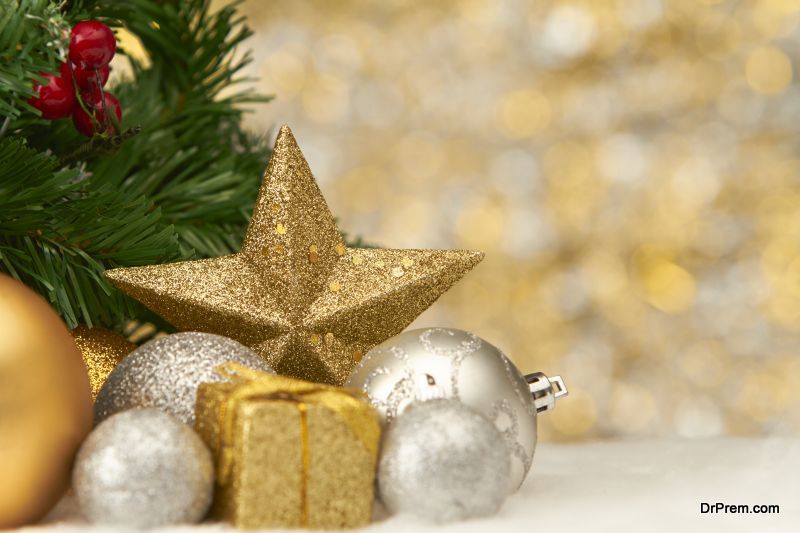 You can involve dining chairs as well while adorning your home with beautiful Christmas decoration. The simplest and one of the most attractive ways is to hang painted pinecones at the back of the chairs.
Decorate coat hooks
You need not create special nook for holiday decoration. Rather you can find ways to incorporate the existing spaces, such as the coat hooks. You can hang pinecones, sleigh bells, wool scarf and wreaths on them.
Decorate doorways
Doorways in your small home offer great Christmas decoration opportunities. You can use them to hang diverse Christmas decoration pieces ranging from cards, bells and more.
Fir branches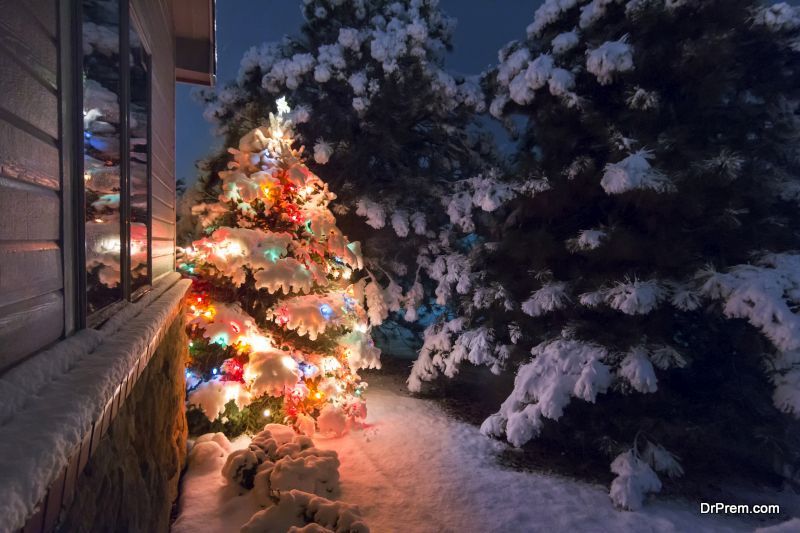 If you are forced to let go of a big Christmas tree due to lack of space in your small home, just don't fret. Instead of a big tree, you can have a number of fir branch decorations spread across your home. You can place branches in a few vases and place them at different spots. This is a beautiful and a superb space saving Christmas décor idea.
Use mantel
As a small space solution, you can use the mantel for hanging stockings. You can think of creative ways to do the same, as the more creative you get the prettier it would look. 
Decorating a small home for Christmas beautifully can be challenging but it is not impossible. There is no dearth of brilliant ideas that help decorate tiny spaces to the best.