The open office plan enhances collaboration and flexibility. It is especially great for people who are out-going and do not mind being in the midst of things. For introverts, this design is a drain on their energy as they prefer a quiet space, which is private to work at their optimum. Though the entire office layout cannot be changed for a few people, there are furniture solutions for those who need privacy in the office. Check out these great furniture ideas for introverts.
13 office furniture ideas for introverts
The Planet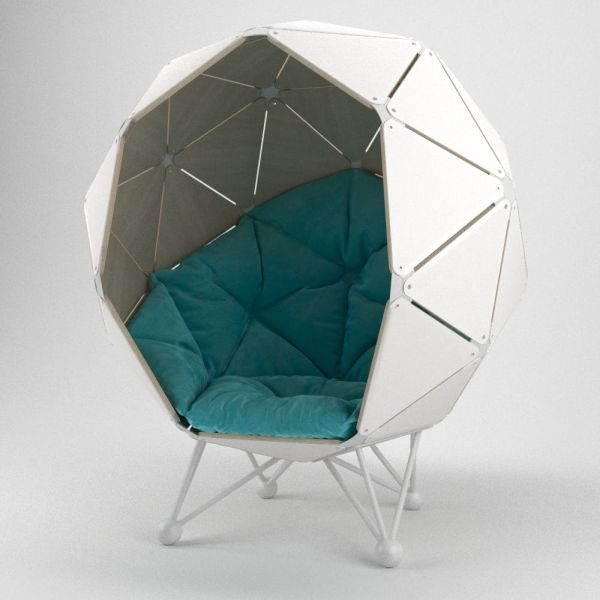 You can call it a pod or an armchair. The idea behind this is to have a space for introverts who prefer privacy and try to avoid the distractions of the outside world. This is one of the office pods which has to be assembled. It can open up and let other people in when you want, and if you want to retreat back into your own private space, then it can easily be closed.
You can have coffee inside it, or take a little nap at lunch. It's fitted with USB charging station/s, lights and a shelf for your stuff.
This pod is perfect for privacy, even when outdoors. You can lounge outdoors on your roof or balcony, away from prying eyes and chatty neighbors and recharge the pod with the solar panels you can fit on it. There's enough space for your furry companion too.
Openseed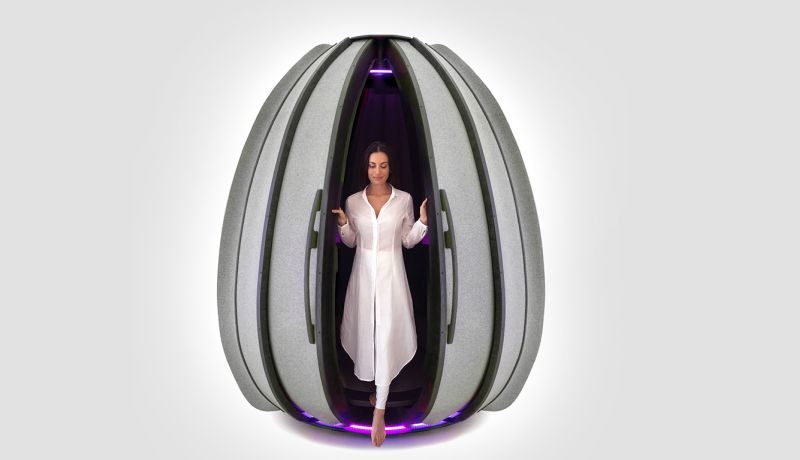 It's not only the introverts who want some peace and quiet, but most people need a break from their work and rejuvenate and recharge during the workday. If meditation is your thing, and also some of your co-workers', you can spend time inside this meditation pod. Three people can fit inside at one time. Openseed has synced immersive sound system, concealed soothing aroma and colored lighting, mediation techniques which are science-based, and are made from wood. Companies might invest in some of these meditation pods for the well-being of their employees.
Brody desk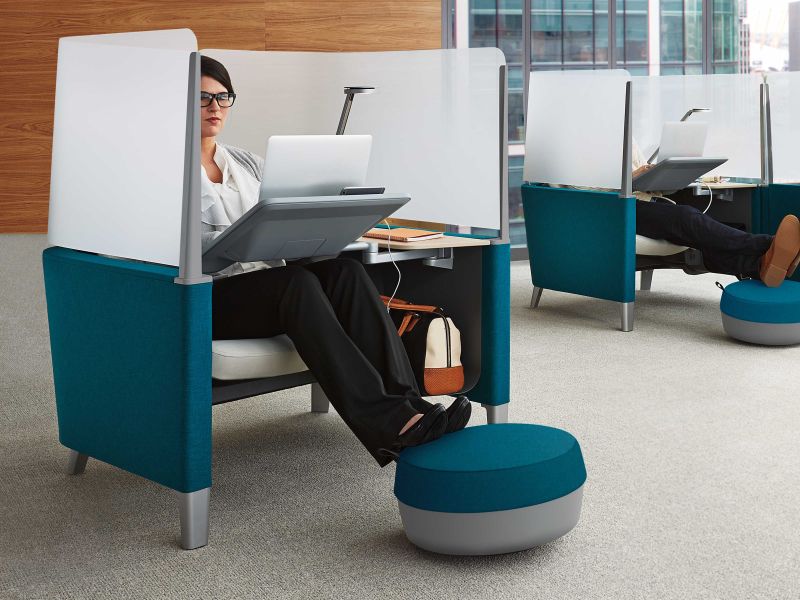 The manufacturer Steelcase came up with this furniture ideas for introverts, which is enclosed and open. The design offers privacy without cutting off from the office completely. The Brody desk is meant to be used sparingly, only as a break from your usual desk, and when you want to focus on something without any distractions.
Capsule Sofa/Chair set
As the name suggests, the capsule has a hard exterior made out of wood and metal frames. It is incredibly soft and plush inside, which makes it an extremely cozy and comfy workstation for introverts and anyone who wants to relax. The cocoon shaped module absorbs sound and blocks your vision as well and leaves your free to think up great new ideas for work, or enjoy reading your favorite book.
Alcove by Vitra
We are just drooling over this. Meant for people who like their comfort, little bit of company, like to be part of things yet apart from them. This is one of the best furniture ideas for introverts, as it has a high seating, you can choose the group seating, or single seating. There's even a loveseat design. Chair, in-built desk, cushioned armrests, nooks and sofas, the Alcove can be used for office and can be lovely space for you at home too.
Talkbox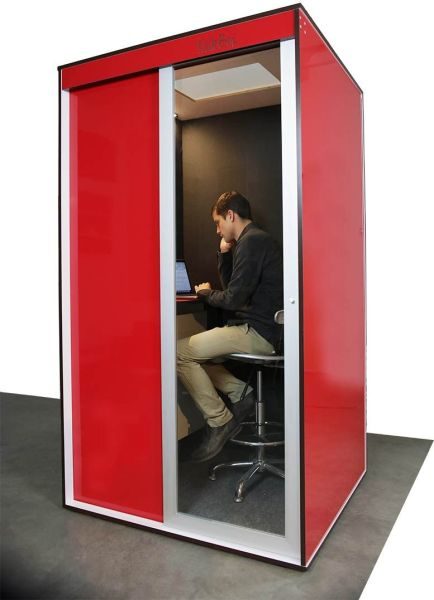 The talkbox is a phone booth type furniture ideas for introverts. It has a big desk, power points, cabinet, integrated whiteboard, sliding door and monitors (optional).
Room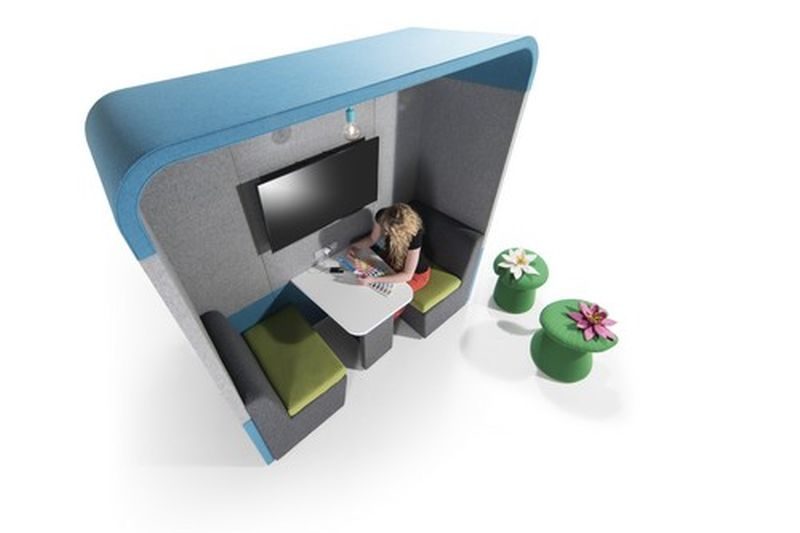 Image Source : lismark.co.uk
Room has soundproofing, ventilation fans and insulation. It has a comparatively small space, which is only enough for one person. The pod is great for people who do not want to listen to their colleagues' mundane conversation.
Office pods
An anechoic chamber is one where you will hear the sound of your own heart, after thirty minutes in it. Sometime later, you will hear the arteries pumping blood in the head, joints crinkling in arms and legs, and incredibly, the air moving in your lungs.
Though you may not want an anechoic chamber to work in, it is certainly helpful for introverts who wish to work without the noise and chaos. Te escape the disruptive, loud environment, some companies have come up with 'privacy pods', such as the TalkBox and Room. Manufacturers have come up with the idea for office pods to also fulfill the function of one to one meetings, which need privacy, or for video conferencing.
Mamava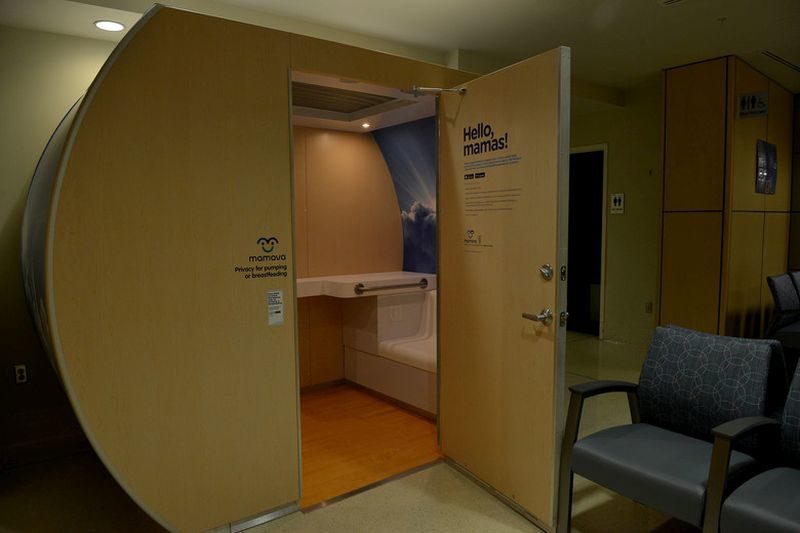 Image Source : jble.af.mil
Even though this space is dedicated to furniture ideas for introverts, we had to include this pod which is dedicated to moms at the workplace. There is a definite lack of privacy for mothers who have to breastfeed their babies or pump milk. These pods can be moved around on casters, have a USB port, pump holder, exhaust fan and ceiling fan. The lock is Bluetooth enabled and operated with an app which ensures that the Mamava cannot be used for other purposes.
Duplex Workspace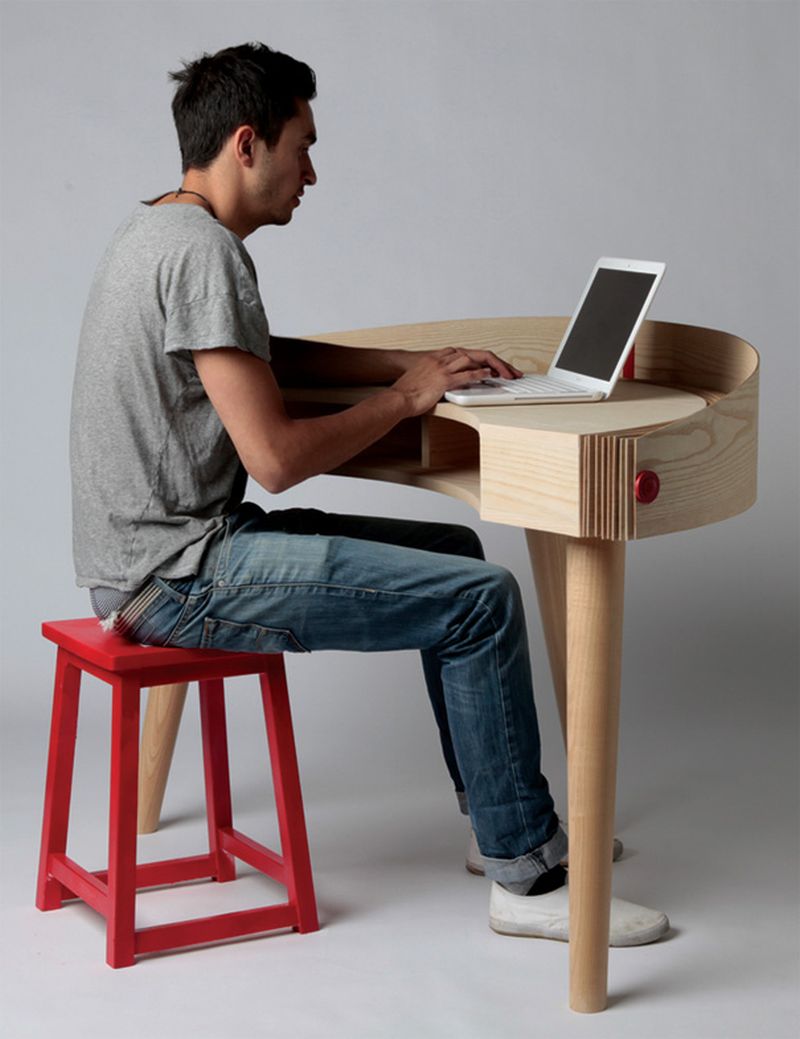 This is another innovative concept for those who want to escape a crowded space. This is a simple solution, as it is just a cover made out of ash wood stretching over your desk.
Noise canceling helmet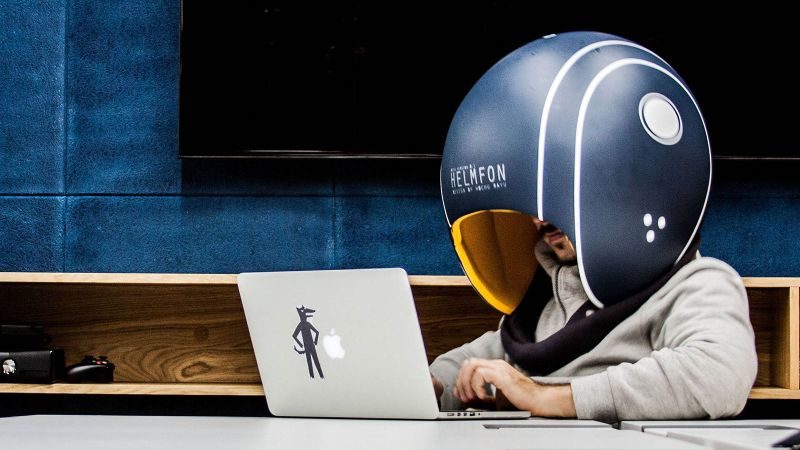 Image Source : theladders.com
This helmet is not furniture, but an accessory which will give you respite from the noise at work. It's made from felt, and meant for those people who just cannot bear sounds while working.
Coffee cup privacy cubicle
This is one of the great furniture ideas for introverts who love their coffee. This mini office inside an office is designed in the shape of a coffee cup, with an in-built coffeemaker (how great is that!). No more annoying conversations while you are trying to get a cup of coffee. The pod is also equipped with audio and voice players, wifi, touchscreen and a keyboard which lights up (meaning you can work in low light). The manufacturers have designed this for offices as well as for public places like cafes and airports.
Eclipse Partition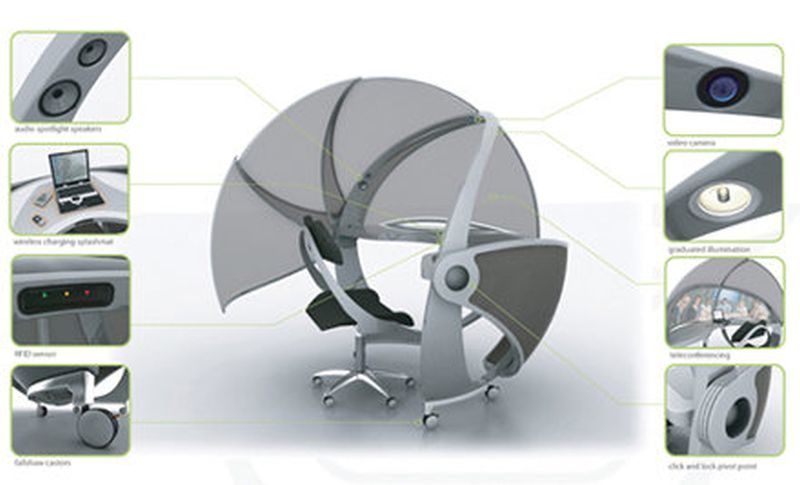 Eclipse is a pod with a futuristic design. The hood, which is extendable, can be pulled down all or part of the way, to create a shape like a globe. It has in-built speakers, RFID sensor, graduated illumination, teleconferencing screen and wireless charger.