Ceiling fans are installed in homes for their functionality. Most people rely on air conditioners to cool their homes instead of ceiling fans as they feel the fans do not add to the décor. Modern ceiling fans are miles ahead of the ceiling fans of yore, with stunning design accents. There are fans which have lights incorporated in them, to be a source of light as well as air. The creative ceiling fan designs range from classic styles to minimalistic, and can seamlessly fit in any décor as another impressive décor element. Check out some of the most creative ceiling fans we have selected for you. But first, a little know how on how you can choose the best ceiling fans for your home.
How to choose the best ceiling fans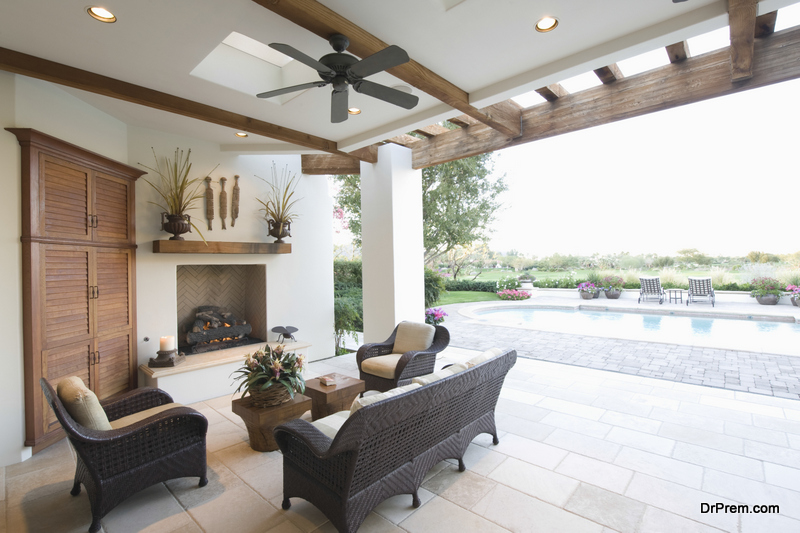 Air conditioners are great, but ceiling fans have their advantages. They have temperature control in every room, which is not possible with central air conditioners. And they consume much less energy, reducing your energy bill by a huge amount. If you can afford the cost of running an air conditioner all the time, you should still consider installing a ceiling fan for the sake of conserving conventional energy.
The shape and size of the fans matter
The coating, shape and size of the fans matter as they can affect the performance of the fans. Read about the blade performance before purchasing a new fan.
Number of fan blades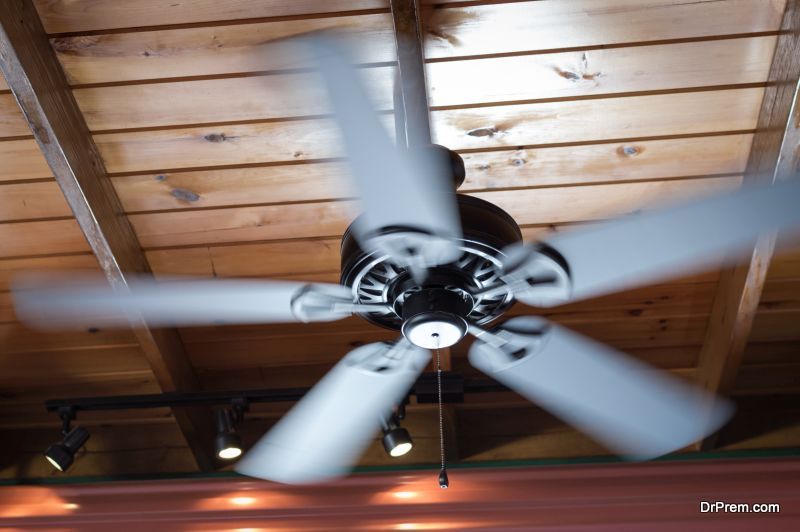 It is strange that the number of the ceiling fans' blades do not affect the cooling capacity of the fans. It is the length or sweep of the blades which matter, which can range from 30 to 60 inches.
Material
The material of the fans plays a role in determining the price of the fans. Solid wooden blades are most expensive, and those with veneers combined with constant density board or plywood are cheaper options. Unconventional materials such as acrylic and sailcloth are less expensive to manufacture, but the end product might be priced at a premium due to the creative element. So creative ceiling fan designs made from these materials could be quite pricey.
15 awe inspiring creative ceiling fan designs
Artemis ceiling fans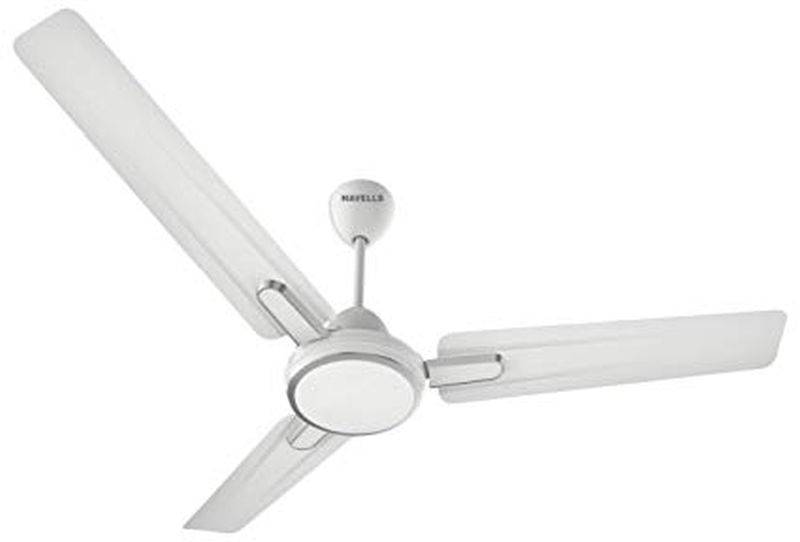 The ceiling fans from Artemis are completely swoon worthy, the gorgeous fan features three aerodynamic blades contoured to perfection. The blades appear to be wrapped around each other. The finishes are beautiful too, such as maple wood, bright and vibrant red and chic, transparent blades.
Kichler fan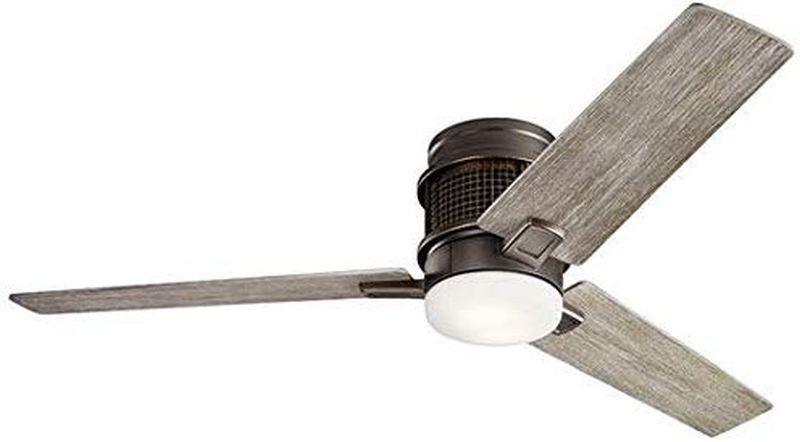 The Kichler fan looks like a décor feature rather than a ceiling fan. You won't even realize that it functions as a ceiling fan and throws direct light. It is perfect for small modern stylish rooms. The contoured blades of the fan allow for outward flow pattern keeping your small space surprisingly cool in the summer. It's one of the best examples of creative ceiling fan designs right now.
Clarity Max Ceiling Fans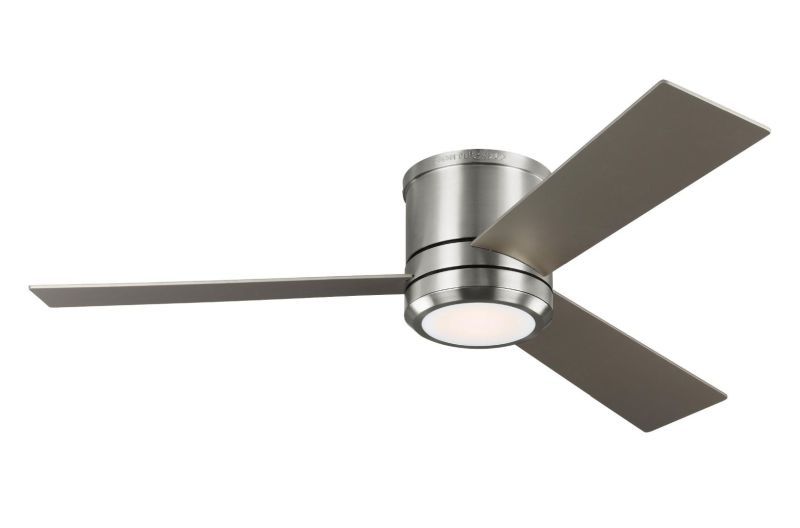 This is one of the unique ceiling fans with lights with a 15W LED Lighting kit inbuilt. The blades are 56 inches and the understated design can fit in with any style of décor. The lights can be dimmed according to the ambience you want to create. The sleek lines of the fans enable it to blend in with any contemporary space.
Turbo Swirl fan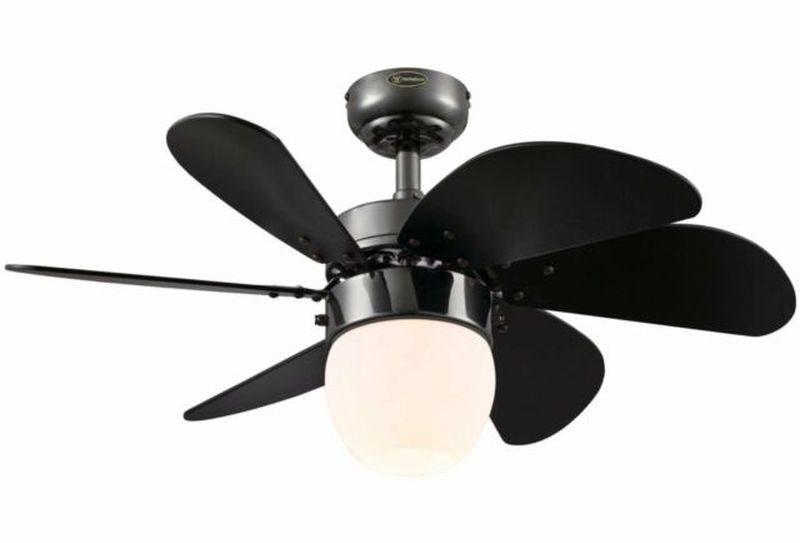 The color is gun metal black, a color which is a refreshing change from the white ceiling fans we are used to. The fan comes with a light included as well, making it more useful. Even with all the great features and unique design, the fan is most affordable. If you're looking for a fan with lights, this might be the one for you!
Torsion Fans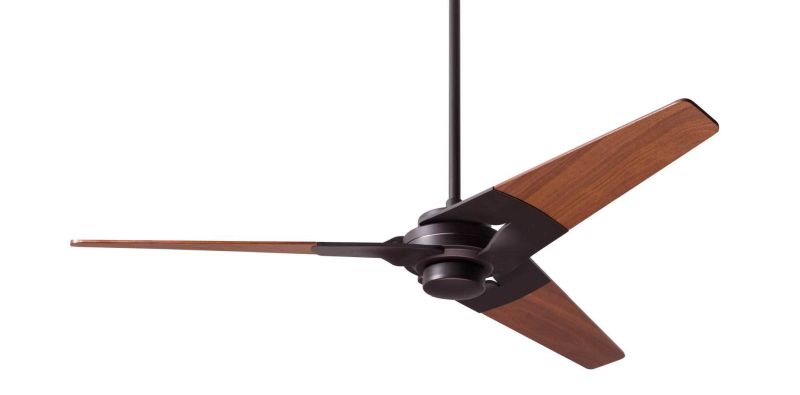 Torsion fans are well known for their contemporary, iconic designs. The timeless design remains impressive for years. It has been a bestseller for years, due to the functionality and variety of designs. The 3 blades made of plywood provide a strong and powerful air flow, but still remain quiet. You can enjoy the cool air from the fan in serenity.
Haiku Home L Series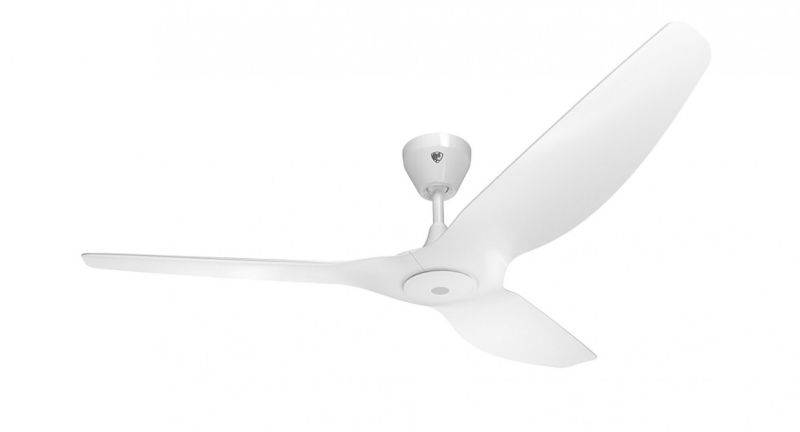 Silent operation, aesthetic design and style are the hallmarks of this fan. Available in white or black options it can look good in any home. You can opt for the basic wall control or the deluxe SenseME technology. SenseMe technology helps in the fan operation – it switches on and off the fan when you leave or enter the room. An unique advantage is that it responds to the changes in indoor temperature and humidity, and adjusts the speed for comfort.  It saves energy too.
It's a remote controlled ceiling fan, but even with the wall control, you can change the settings for both the light and speed. You can set Automated Schedule Mode for the fan to be switched off at the time you set.
George Kovacs ceiling fan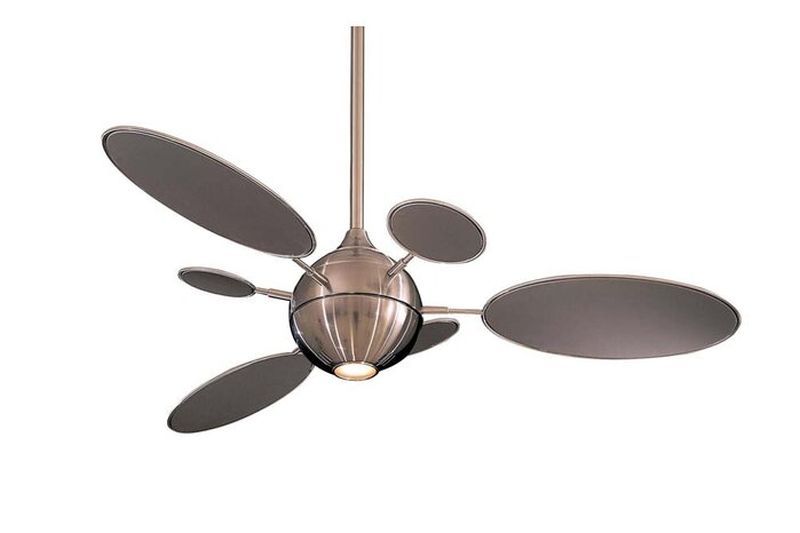 The George Kovacs fan has a futuristic design which stands out. It's a eye-catching designer fan that would be an awesome addition to your home. It's a large sized fan and that makes it suitable for larger spaces.
Spitfire ceiling fans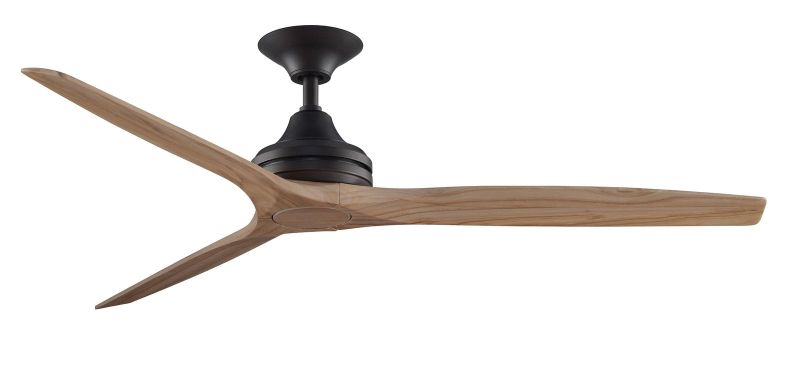 A brand new design, Spitfire has caught the imagination of homeowners as well as interior designer. Its superb performance as well as the sleek wooden blades bring a simple yet chic rustic charm to any space. You can create any look you want by working several diverse element into your design which complement each other.
Hunter 53237 ceiling fans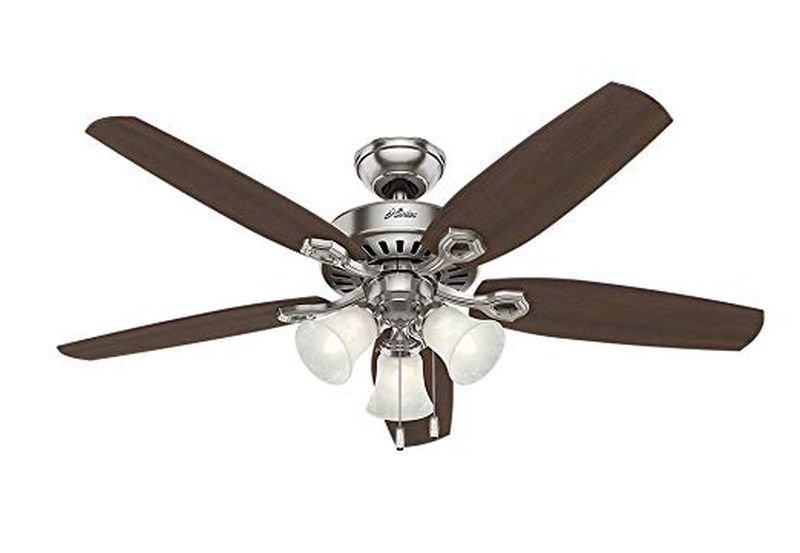 This fan is most affordable and gives you good value for money. Hunter fans have always delivered functionality and the 53237 version is a notch higher than normal ceiling fans. It has the reverse function, which means that it will cool your home in summer, and in winter you can switch it on in the reverse mode to keep your home warm. Thus, you end up in good energy bill savings in both summer and winter.
Another feature of Hunter 53237 is the WhisperWind Technology, resulting in silent motor. All the functions of the fan can be started with the remote, which is sold separately. This is one of the remote controlled ceiling fan perfect for you if you're looking for a remote controlled fan. It also has a pull down chain which is also quite handy. It can be installed in your outdoor space such as a lovely patio, as it does not have be near a switch. The company offers a lifetime warranty (limited) to make sure that you have a durable, dust resistant, remote controlled light-fan.
Loft ceiling fans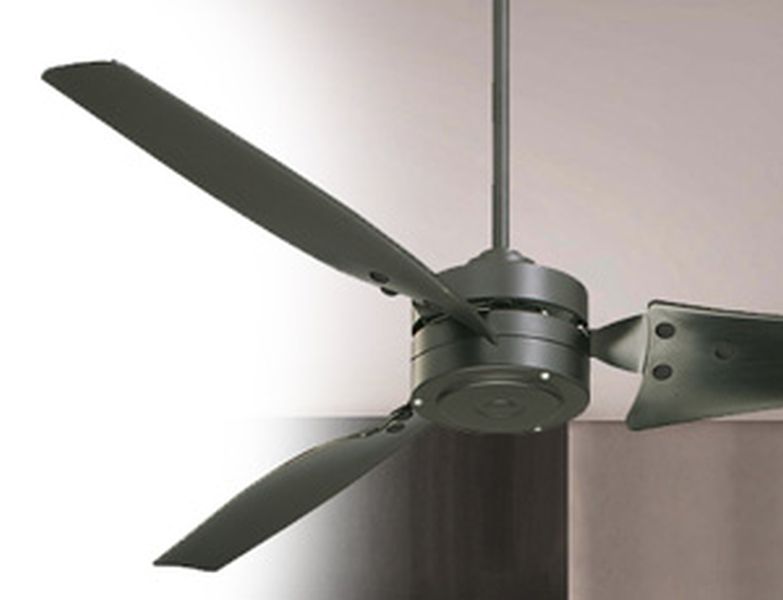 The Loft Ceiling fans are great for industrial style interiors. It is Energy Star rated and the airfoil blades are quite stylish. This fan is great for large spaces including large offices and homes. The industrial style fan is quite powerful.
Casa Esperanza ceiling fan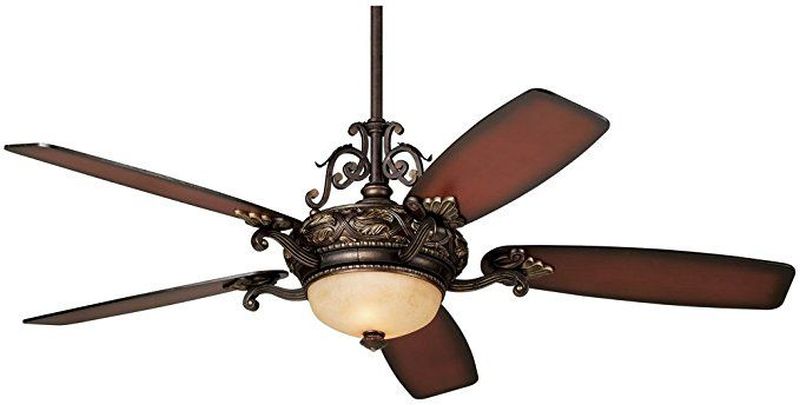 The fans are lovely with bronze as well as gold accents. The fan has an incredible airflow circulation level, and the quiet motor works smoothly to prevent any noise. The blades are 56 inches, and the motor has a lifetime warranty. The fan is gorgeous as well as affordable, blending in with any kind of interiors. Besides, you can return the fan within a year using their one-year warranty. The four light kit needs 50W mini-halogen lightbulbs.
Eliza Hugger fan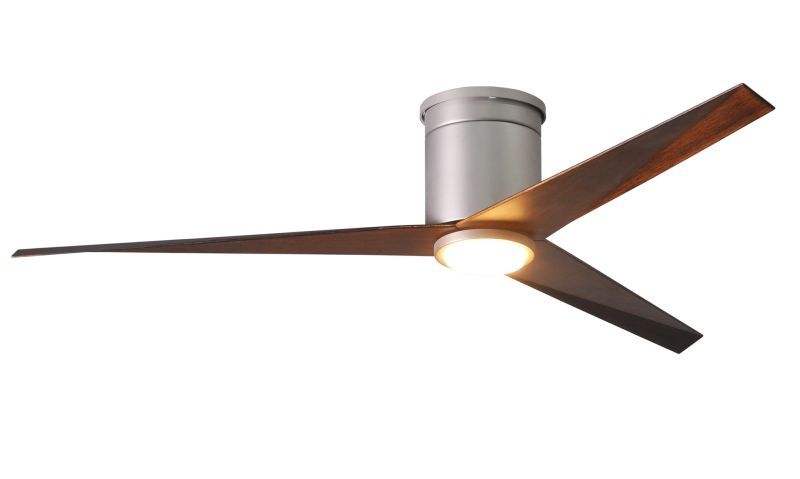 Elegant and functional, the blade shape is unique and maximizes air movement at outer blade edge. It creates less blade drag and more air velocity. The rod less style makes it perfect for homes or spaces with low ceilings. The beautiful minimalist look suits the indoors and outdoors, whatever be the style of the interiors.
Minka ceiling fan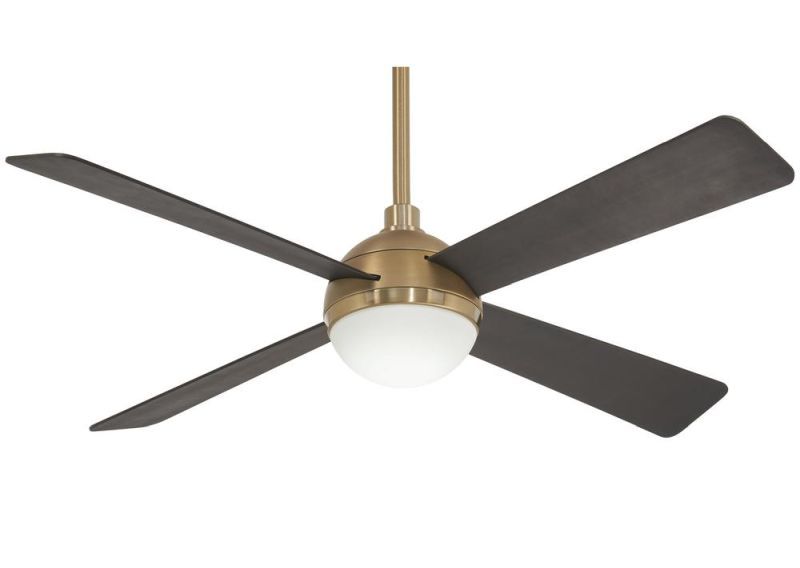 Minka fans are slowly gaining popularity. This is another fan which is meant for low-ceilinged spaces. It has a simple, practical metal concept with three blades. The light at the center illuminates at maximum and minimum controlled easily by the remote. Also, the reverse feature is pretty useful in the winter, as it moves warm air from the ceiling downwards. Rated Energy Star, it will reduce the electricity bills as well.
Bahama outdoor ceiling fan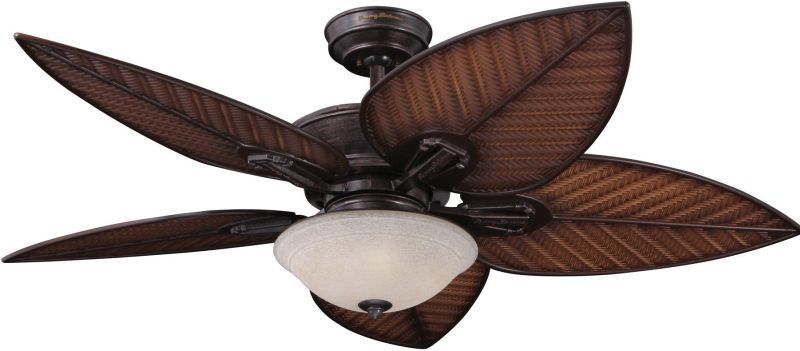 The blades of the ceiling fan are shaped like beautiful palm fronds. This makes this ceiling fan perfect for the lanai or patio. As most outdoor fans, it has a pull chain to make switching it off and on easier and you don't need to install it close to the wall switch.
Fanimation Studio Collection LP8350LAZ Ceiling Fan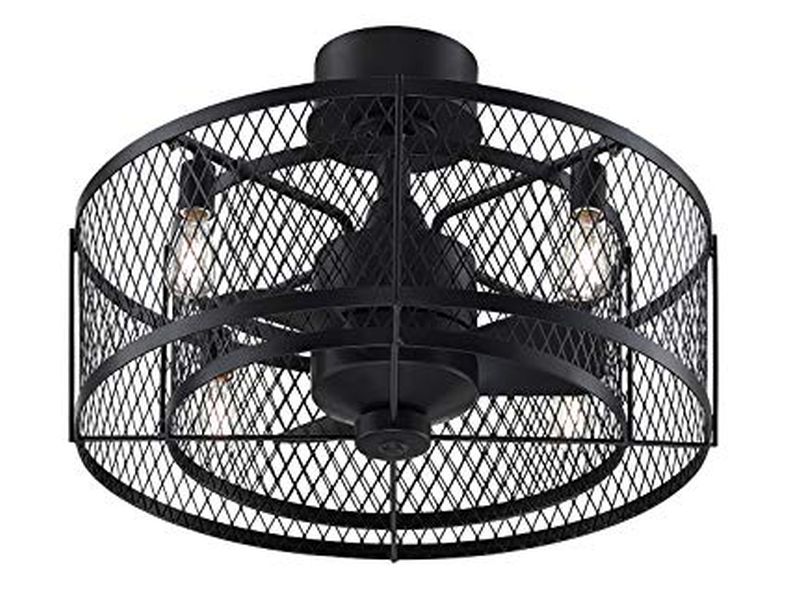 It's an ergonomic style encased in a cage which gives the vibe of a beautiful chandelier. It's best for small rooms such as bedrooms and small offices. Three speeds, remote control and 40 W candelabra lights makes it a steal for the money, especially as it consumes only 36 watts when lights are not on. It has to be wired so you have to hire professional electrician to install it.
It's a stand out design that will make your ceiling fan a lovely addition to the home. Another fan by Fanimation is Torto ceiling fan that can be described simply as modern art.
 Modern ceilings fans are aesthetically pleasing and can be considered as part of the interior design rather than a functional appliance which just keep the home cool. The styles above will give you an idea of what you are looking for and maybe you will find the perfect fan for your space.