You can make your beautiful home even more attractive by landscaping your frontyard and backyard. Whatever the size of your yard, you can make the most of it by beautifying with stunning landscape designs. You can use plants or build some structures like unique bird baths in your front/back yard and make it pleasant and welcoming – a space which you'd love to spend time in. Check out 20 beautiful landscaping ideas to inspire you to create your own amazing outdoor space:
Pile on the pots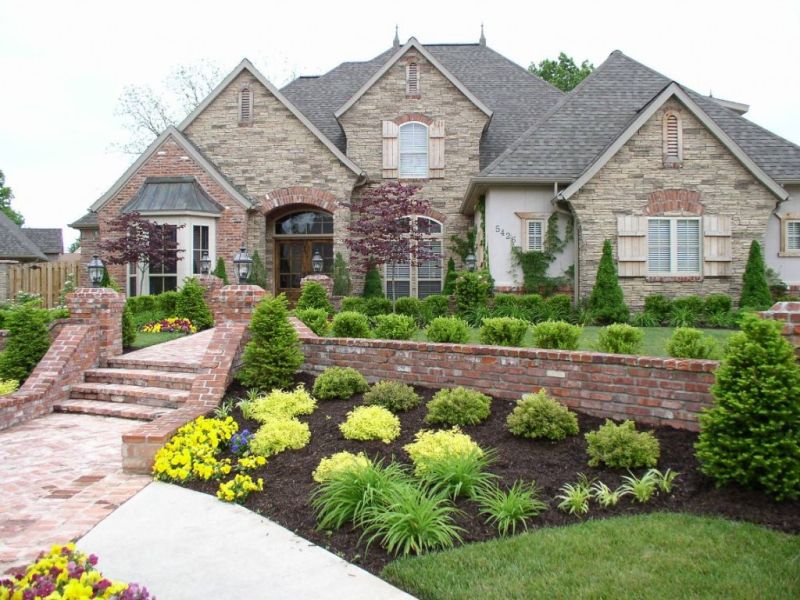 Adding a lot of greenery to your patio would transform it to a wonderful, pleasant space. It could be a mix of herbs, flowers and vegetables- any greenery would do, provided it's lush and healthy.
Create beautiful walkways
You could plant flowers on the ground or line your walkway with planters full of gorgeous blooms to create a floral walkway. Or you could plant hedges on both sides of the walkway to create an aesthetic walkway in your yard.
Graceful archways
Archways can be useful as separators in your backyard, as you go from one part of it to another. You can plants creepers, (flowers or berries or leaves) and have a pretty landscaping element in your backyard.
Color coordinated flowers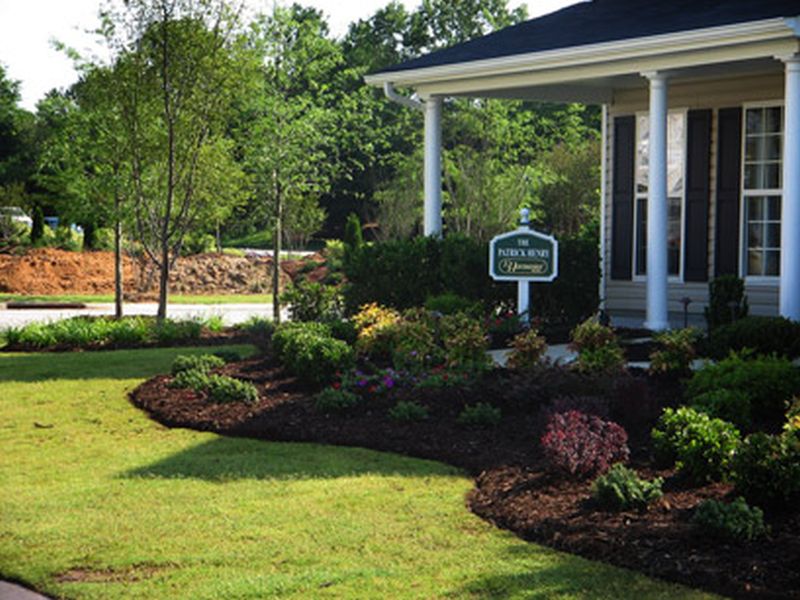 Plant flowers in colors which match your home, or go for the contrast. Both would look good and would be fairly easily to accomplish. 
Birdbaths
It's really nice to see birds frolicking in bird baths and you and your children would love to watch them. They add charm to your front or back yard. You could choose to plant flowers or succulents if you want, as they look nice too.
Layered backyard
You could create an interesting manicured lawn in your backyard, with stones, plants and a pond.
Textured mix
To create visual vibrancy, place containers of different shapes and fill them with interesting plants like round leafed geraniums or spiky agave, combine vertical foliage with something which can spill over the sides of the container. Place these in strategic location in your yard to give a textured look to your garden.
Plant pockets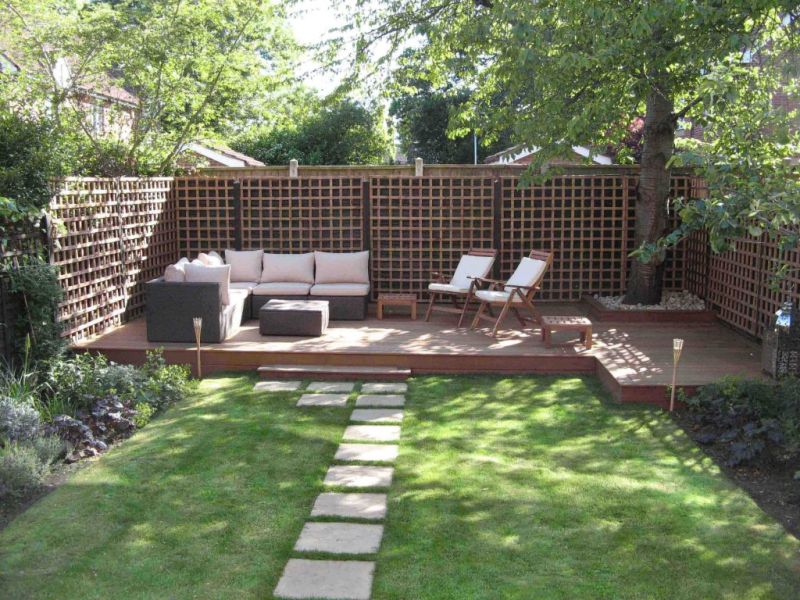 You could hang a shoe organizer on the wall of your backyard and fill them with flowers, vines or ferns.
Fragrant blooms
Coral honeysuckle can twine around any structure you choose and fill your garden with a wonderful fragrance from June to September.
Set up corners to relax in
Put a chair or two, in a corner of your yard surrounded by some greenery and create a cozy corner to soak in the sun.
Reuse shutter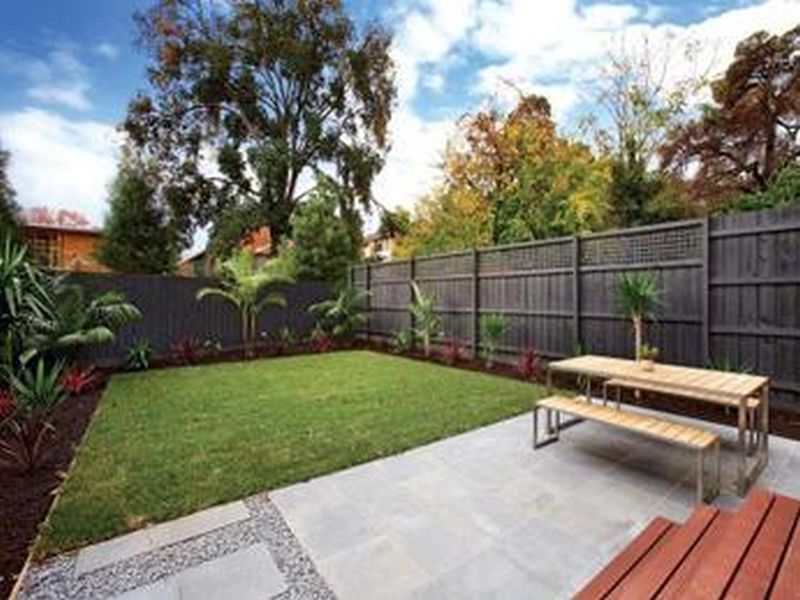 Lean shutters against a wall and fill them with flowers or succulents and landscape the yard with it as a major focal point.
Repurpose pallets
Pallets are in vogue these days and you could use then in your yard too. Stand one pallet up and attach pots to it, and fill them with herbs or rosemary.
Wooden bench
A wooden bench or two placed in different locations in the backyard surrounded by greenery looks lovely.
Create a fragrant arbor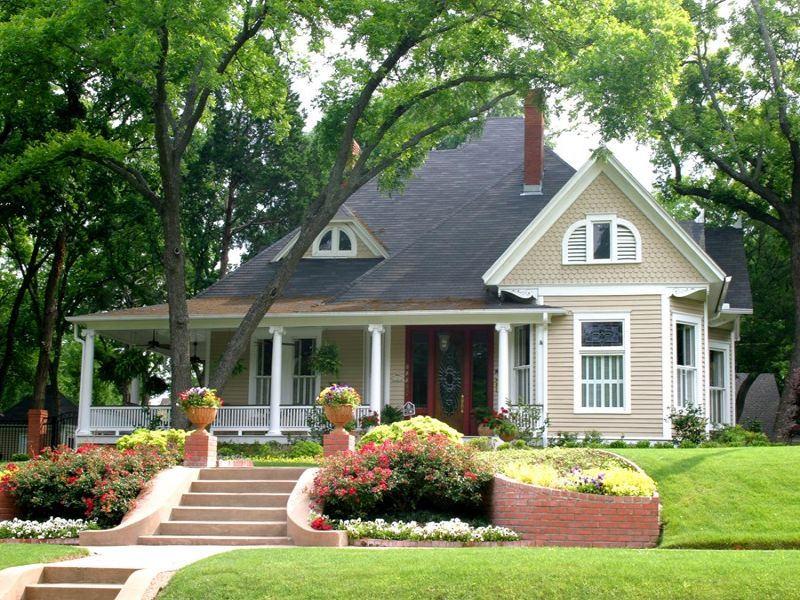 Create an arbor covered in roses or some fragrant creeper.
Easy to grow foliage
You could plant foliage in your front and back yard and use it for different purposes – they can act as green borders, or separate areas, or just a cluster of these plants look great on their own. Foliage is cheap and easy to maintain too.
Use ladders
Ladders can save a lot of space for your herbs and vegetables in your backyard.  A new coat of paint and some boards will pretty it up and the boards will allow more plants to be kept on the ladder.
 A wall of flowers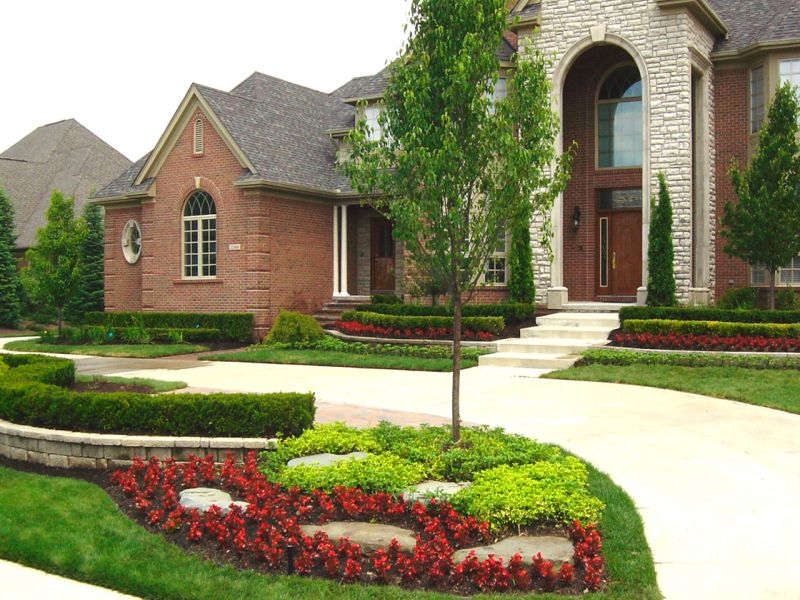 Use a lot of stacked flower boxes to transform your backyard wall.
Use rocks and stones
Rocks and stones can be arranged in different patterns to build beautiful spaces in the front yard.
Reuse tyres
Use tyres as planters for your backyard after painting them in cheerful colors.
Geometric garden
Plant flowers, foliage, herbs and vegetables in circular or triangular patterns to create a geometric garden. 
Create beautiful, eye-catching, landscaped frontyard and backyard using these wonderful ideas.
Gardening is a hobby which beats stress and gives wonderful results you could be proud of.