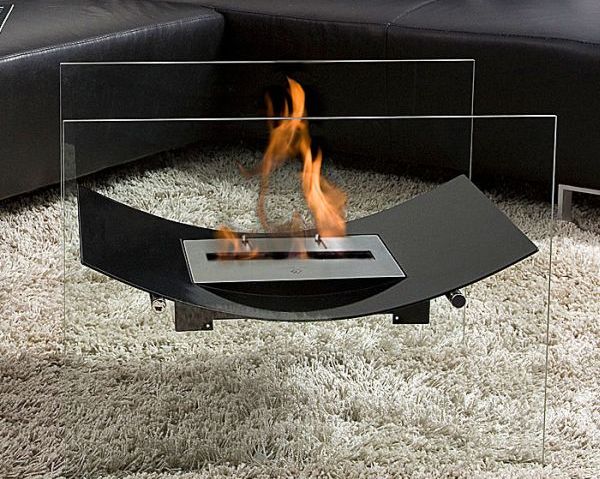 A fireplace is a classical way to keep you house warm. Whenever you feel cold, you would like to use the fireplace to feel comfortable and heated. We have made remarkable progress since the invention of fireplaces and now there are many fireplaces available, which can heat your house without harming the environment. Now, you take one more step for your green home by warming it through eco friendly fireplaces. Here is a list of fireplaces, some of them are environment friendly with an aesthetical built that adds more style to your house. Read on to know more.
Ethanol powered Veniz fireplace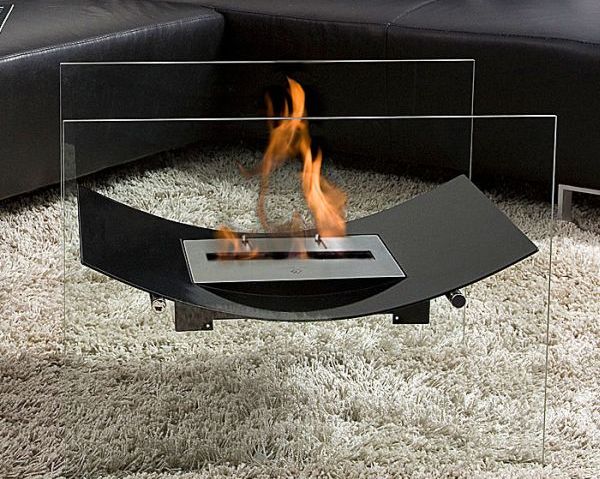 Bio Blaze is famous for its innovative fireplaces. Company's latest model-The Veniz Fireplace makes no exception and shows the ability of this brand to make extraordinary products. This outdoor and indoor fireplace does not require any installation and does not release any smoke or smell.
It burns with bio ethanol and can be inserted in any existing chimney. Optional glasses can be brought if you want to use it on ground or table. The fireplace comes with a bloc burner of 2.5l and autonomy of six to eight hours. The flame of the fireplace is adjustable that has a heating capability of 2.8 KW.
Basalto Fireplace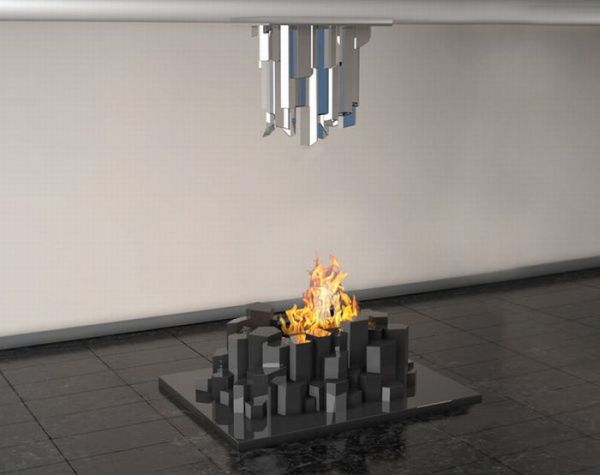 Inspired from an Irish cliff, Giant's Causeway, this fireplace has a volcanic look with large number of basalt columns in various polygonal columns. The fireplace is available in two variants- first is a white fireplace that uses ethanol and the second black one is fed by wood. Chimney of this fireplace comes in the face of a steel hood that installs on the ceiling. Once you will burn the fireplace designed by Max Battaglia, it will give you an appearance of volcanic eruption that will be a complete feast for your eyes.
Fireplace by Brandoni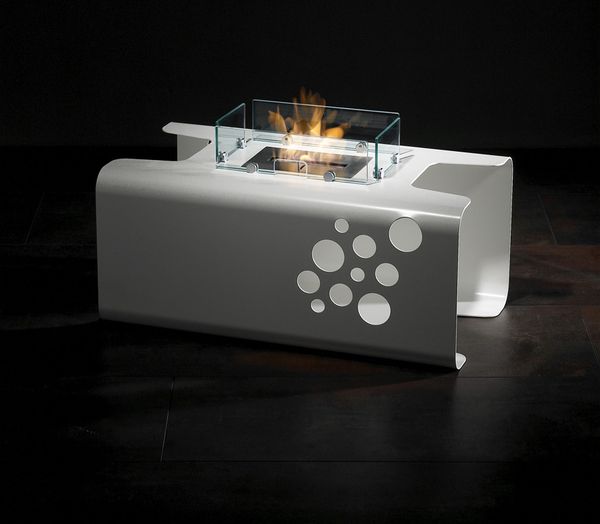 Designed by Alex Sacchetti, this fireplace looks like an elegant piece of furniture, but creates a perfect and comfortable atmosphere. It comes from the house of Brandoni that is a famous heating appliance manufacturer known for quality products with stylish designs.
Bioalcohol Fireplace by Safretti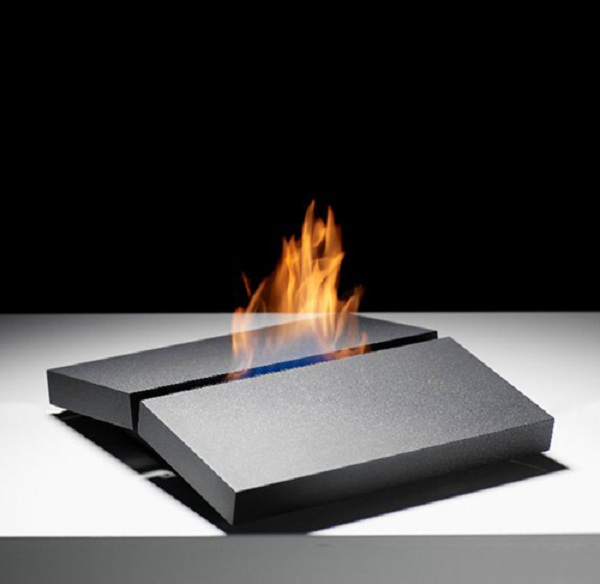 Safretti in collaboration with Porshe Design Studio designs the modern fireplace that looks like a block and fits perfectly anywhere in your house. You have to press the outside block to use the fireplace otherwise; nobody will know it is actually a fireplace not a showpiece. The fireplace does not require a chimney, so you can place it anywhere according to your need and convenience.
It efficiently runs on potato infused environmentally friendly bio alcohol and has the ability to burn continuously up to eight hours. Overall, it is designed to provide full functionality acquiring minimal space. This cool, stylish, portable and eco friendly fireplace with dancing flames has a name modern name as well-Tekto. According to me, this is the best fireplace in this list, once available I will look for it for sure. What about you, please share your views with us.
90-degree rotating fireplace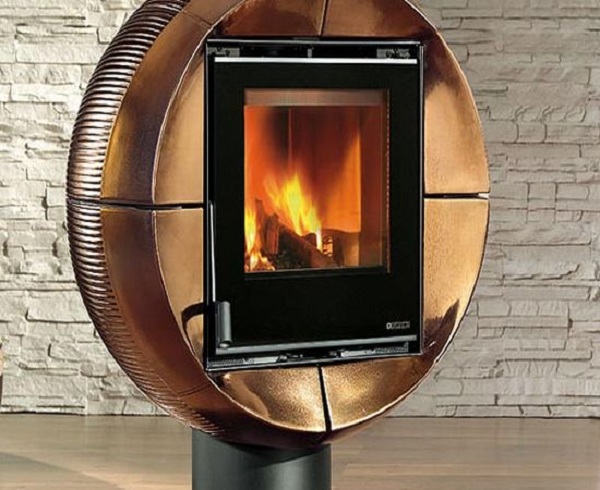 You saw all the above fireplaces that stay still, now check this model that rotates and keep you warm as well as comfortabl. An Italian company La Nordica manufactures this beautiful and innovative model, Carillon Fireball. It will not only keep you warm during the freezing cold of winter but also adds extra elegance to the interiors.
The fireplace comes with a special stove that allows the fireplace to rotate in 90 degrees and directs the heat in more specific manner. This gorgeous fireplace with jaw dropping design and state of the art technology is created for the users who want only unique pieces at their house.
Baby Bubble fireplace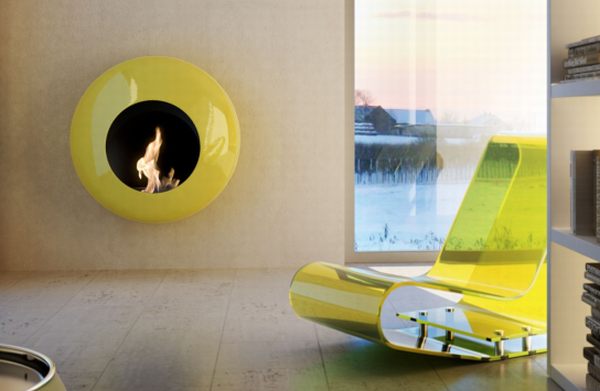 Designed by Andrea Crosetta, this fireplace keeps you warm in style. Created to get the attention of everyone in the house, this bio ethanol fireplace comes with open combustion chamber available in two shapes- clover-shaped and inimitable oval. The fireplace do not requires chimney or ventilation as it does not create any kind of smoke. It is available in 200 colors; you can buy this model to compliment your living standard.
Feel warm with the power of Magma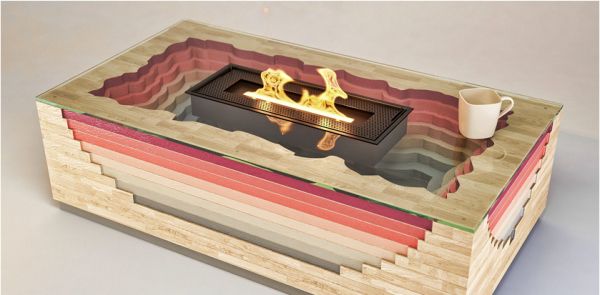 Created to work as a bridge between you and the planet, this fireplace will be the attraction of your home. Inspired by volcanoes, the fireplace comes with a number of coloured layers carved in a wooden block. Color starts from red then moves on to grey, and makes the fireplace unique attractive and special. With the functionality of fireplaces, this smoke free ethanol based fireplace can also work as a stylish coffee table and stylish decorative element in your house.