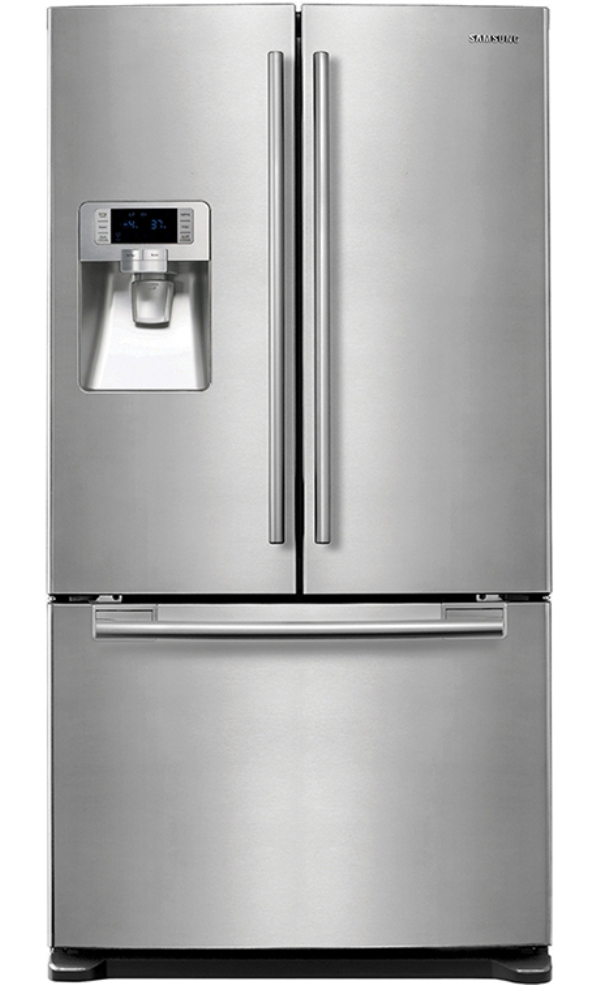 The end of the year is always the peak of the shopping season. If there is a refrigerator already on your list or you would like to add one, here's some assistance. It is advised that you compare different models of refrigerators for their features and choose the one that suits your requirements the best. Here's a list of the best refrigerators of 2011 that can help you avoid the hassle of searching the market:
Samsung G Series fridge freezer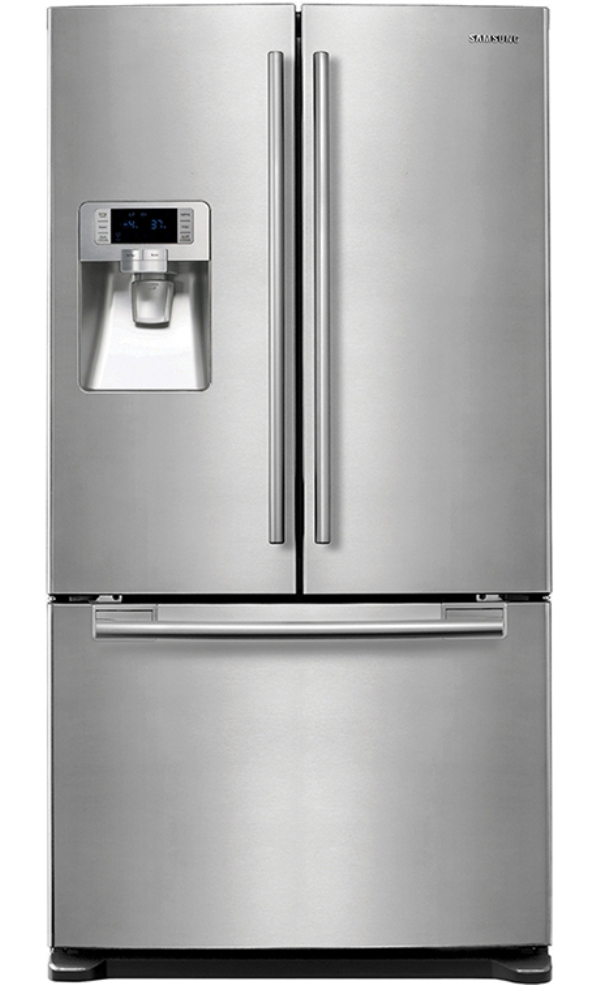 The Samsung G series fridge freezer comes with a smart storage which helps you organize food and beverages in a much better way. It has a total capacity of 400 liters divided into 288 liters for the refrigerator and 112 liters for the freezer. The Samsung G series comes with an A++ energy rating which saves up to 45 percent electricity compared to an A rating refrigerator. The inbuilt sensors calculate the temperature and humidity, and alter the working of the compressor accordingly to save electricity. Instead of conventional bulb lightning, the Samsung G series has blue LED lights which consume up to 75 percent less electricity. The refrigerator is incredible in terms of space saving. It has four door guards that can hold bottles of almost all shapes and sizes. Other smart features include the no frost technology and a holiday mode. The Samsung G series fridge freezer comes with a 2 year parts and labor warranty.
Samsung 4-door refrigerator with Apps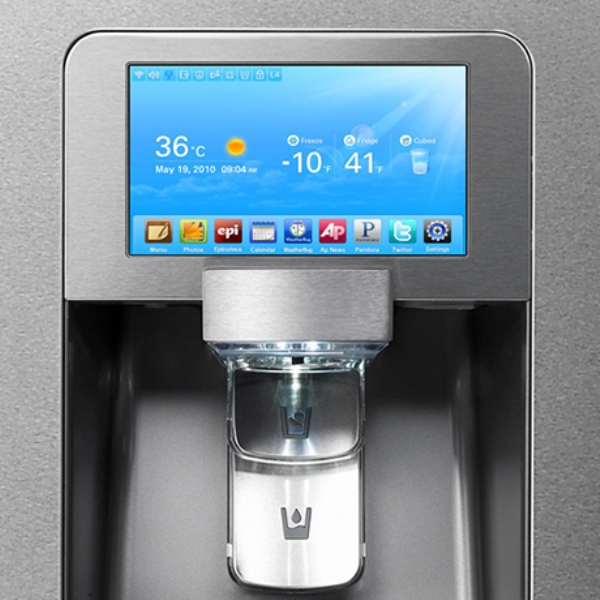 The RF4289HARS is among the most stylish refrigerators available in the market. This is another Samsung product which definitely had to be mentioned in the best refrigerators list. The Samsung 4-door refrigerator comes with an 8″ LCD display with Wi-Fi. The display screen is loaded with applications which allow you to check out pictures through Picasa, find recipes through Epicurious Recipes, and gives you access to Google calendar, Pandora, AP news, twitter and more. The refrigerator also has an external water and ice dispenser which gives filtered water. The RF4289HARS has a total capacity of 28 cu. ft. divided into 16.3 cu. ft. for the refrigerator and 7.7 cu. ft. for the freezer. It features counter height FlexZone drawer with customizable Smart Divider and 4 different temperature settings for different types of food and beverages. The refrigerator is also equipped with a Twin Cooling Plus System which separates the refrigerator and freezer's air flow for ultimate freshness. The RF4289HARS is energy rated for maximum energy efficiency. Among other considerable features include door alarm, LED lightning, stainless steel accents on the interior shelves and bins, Power Freeze and Power Cool modes and more.
Sharp SJ-WS360T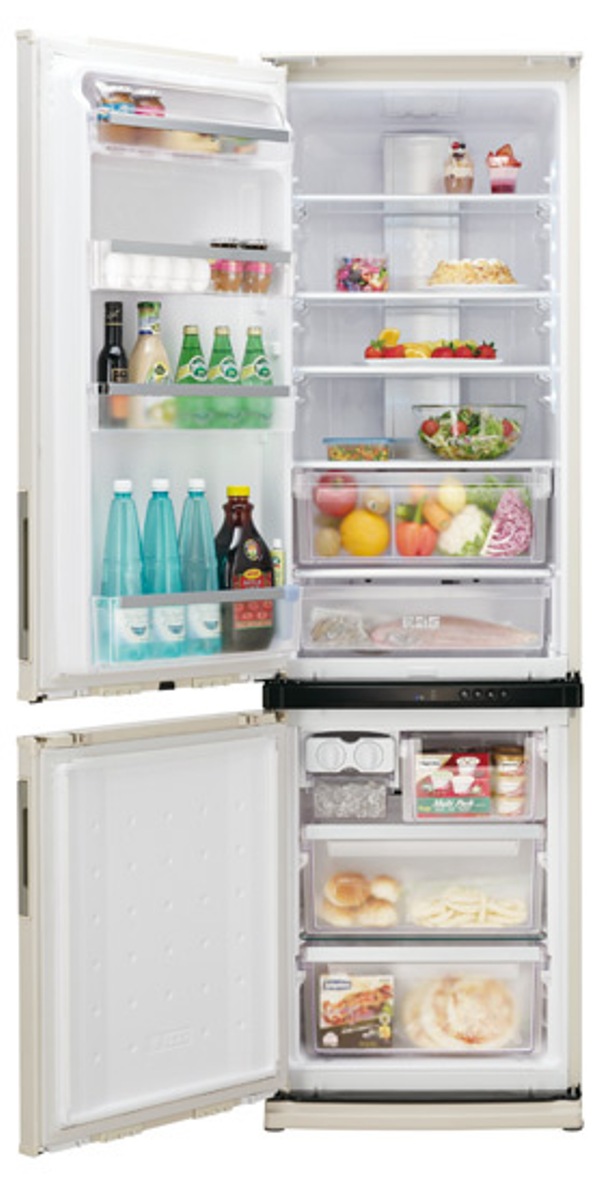 Sharp SJ-WS360T is an efficient two door refrigerator freezer with a total capacity of 366 liters. It features a dual swing door mechanism which allows the user to open the refrigerator or freezer from both the sides adding extra convenience. The SJ-WS360T is highly energy efficient utilizing the Inverter technology, LED lightning and other electricity saving features and comes with an A++ Energy rating. It features a hybrid cooling system meeting the different cooling needs of the refrigerator and freezer along with Nano Deodorizer which eliminates bad odor and increases freshness. The whole unit also comes with a no frost technology adding on to its features.
Smeg FA800AO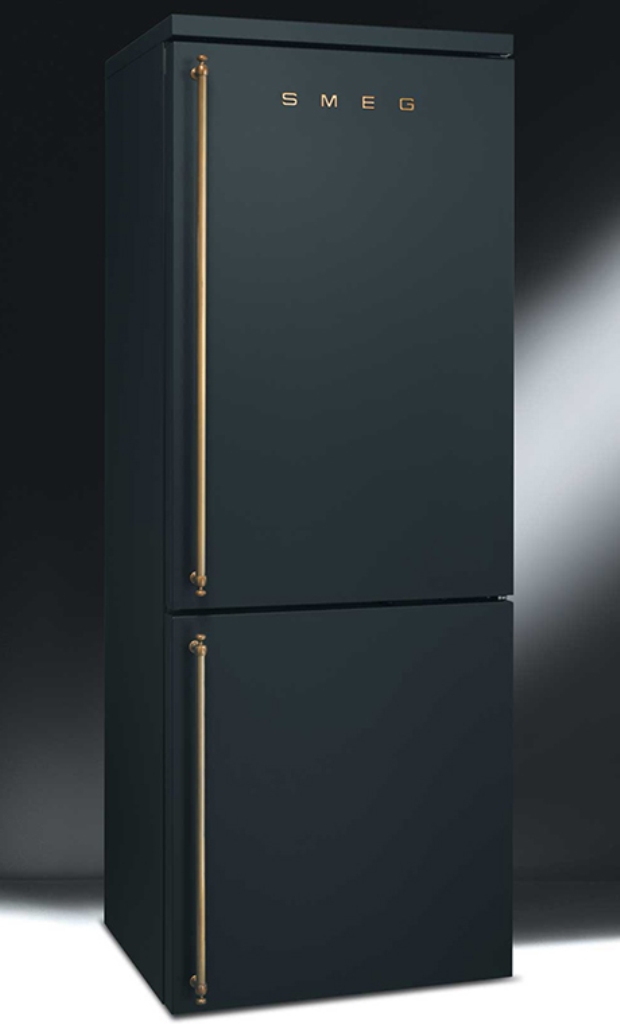 The Smeg FA800AO is a classical design refrigerator freezer unit with exquisite black casing and golden handles. When a refrigerator looks so good, it hardly needs any extra features to sell. Nonetheless, the FA800AO features a 264 liter refrigerator unit with adjustable safety-glass shelves and a fresh food drawer. The shelves are scratchless and sturdy with a capacity to hold heavy dishes comfortably. The door handles can also with stand heavy bottles easily. The freezer unit has an 82 liters capacity with 3 transparent drawers and can freeze 11 liters in 24 hours. The Smeg FA800AO is considerable energy efficient with an A+ energy rating. The whole unit comes with a no frost technology and has an LED display and temperature control feature. It also comes with a 12 months manufacturer warranty. The Smeg FA800AO is a spacious refrigerator with a combined capacity of 360 liters. Moreover, it looks like a jewel in your kitchen.
LG GL-281SM4 Refrigerator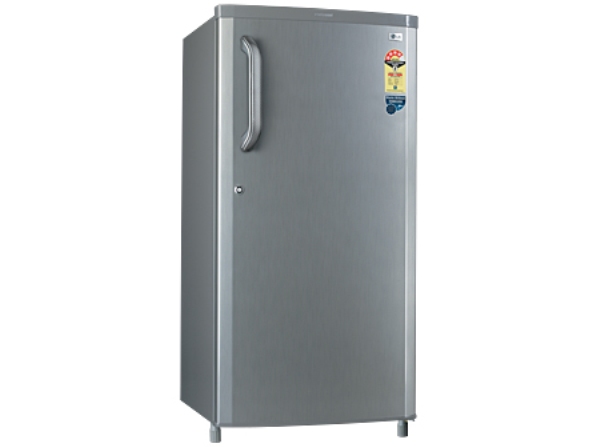 This is among the best inexpensive refrigerators available in the market. The LG GL-281SM4 is a single door refrigerator with an internal freezer unit and a space saving design. Though it looks smaller but it has a total capacity of 270 liters with 9 adjustable shelves and boxes. The refrigerating unit has a capacity of 216 liters with a 54 liters freezer space. The unit comes with a deodorizer, moisture and humidity control feature, and a door lock. Another considerable feature of this refrigerator is that it works without a stabilizer. The consumer also has a few color options to choose from.