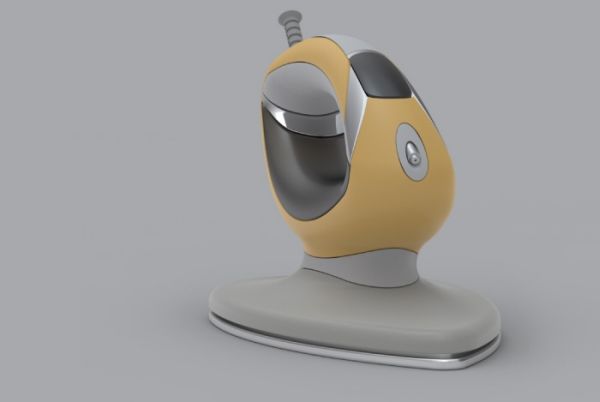 The designer/manufacturer
Overview
Going by the irony, everybody likes to wear crisp clothes but almost no one likes ironing. The iron box in itself is usually a bulky device. Combine that with its inability to reach every fold of cloth and non-ergonomic handling and you will know why we are saying that. However, all such conceptions are going to change with the arrival of the 360 Iron concept, which will turn into reality soon. Read more to know its amazing features.
What's unique
The iron possesses something that has never been seen before on such devices – a touch screen. Thus, the iron has done away with all the dials and buttons, which can get confusing. The touch screen makes the whole user experience very intuitive. You can simply set the kind of fabric being ironed and customize the temperature of the hot plate accordingly.
High points
The iron has a flexible joint between the actual heated part and handle. This proves to be very easy on your wrists and the whole ironing can be done absolutely without any strain. You will definitely appreciate this feature if you are someone who has a pile of clothes for pressing every day. The iron also scores with its futuristic and fabulous looks. The grip is soft and the colors used on the iron are aesthetically appealing.