If you like falling asleep in front of the TV, finding the right TV stand for your bedroom is very important. In this article, we want to pay your attention to 5 best TV stands for bedroom – the most popular and relevant solutions in the 2014.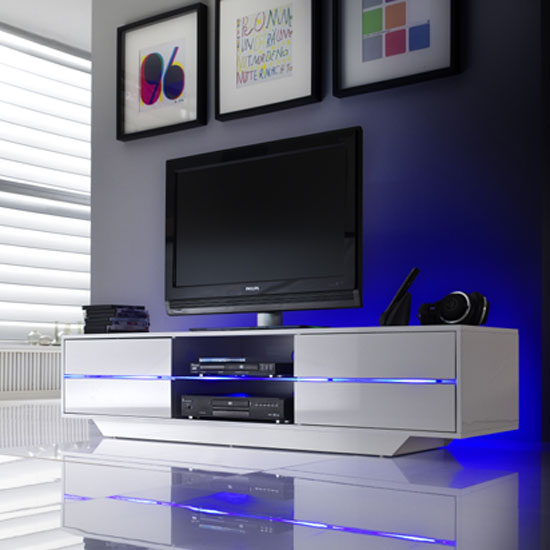 Wooden stands
The wooden stand preserves its top positions. Even in the most high tech apartments, bedroom often remains a traditional, old-fashioned room with soft wood furniture, heavy curtains and cozy carpets. Obviously, a TV stand made of wood fits perfectly into the picture.
High gloss stands
Another popular solution is the high gloss stand. Yet, you should note that such stands can be highly eye-catching and might pull focus from the bed, which is a typical centerpiece of the room. Also, they are usually spacious and will not fit into a small room.
Glass TV stands
For the fans of modern aggressive style, a glass stand might prove to be an ideal solution. They are perfect for big, modern-looking rooms, as they create the feeling of additional space and make your room look as if it was filled with bright sun light.
Corner TV stands
If you find TV in the center boring, think of a corner table. This way, you will have a chance to pull focus from the TV and draw additional attention to the furniture item you find more important – a bed, a wardrobe, or any other object.
Wall TV brackets
And the doubtless champion is the wall TV! Wall brackets have become increasingly popular in the last years. The main advantage is that they allow you to save space and get rid of the unnecessary clutter. And, of course, if your perfect image of a bedroom is just the bed and the TV – this is the best solution for you!
For more tips on most popular TV stands, take a look at http://www.furnitureinfashion.net/tv-stands-c-88.html. You will find plenty of suggestions and exquisite design patterns at Furnitureinfasshion.net. Plus, you will find lots of TV stands choices, including budget, premier, and hi-fi stands.
Article Submitted By  Community Writer.