No matter how much you try to keep your home neat, there are always a few eyesores that keep popping out to ruin an otherwise flawless décor. We are talking about all those cords, pipes, outlets, vents and radiators that keep sticking out like sore thumbs in a beautifully decorated space. Sadly, if you are a renter, there is not much you can do to rid yourself of these eyesores. The only thing you can do is try to camouflage them with the rest of the décor as much as possible. Fortunately, there are a few nifty tricks that will help you achieve that effortlessly. Take a look below to know how.
Hiding wall outlets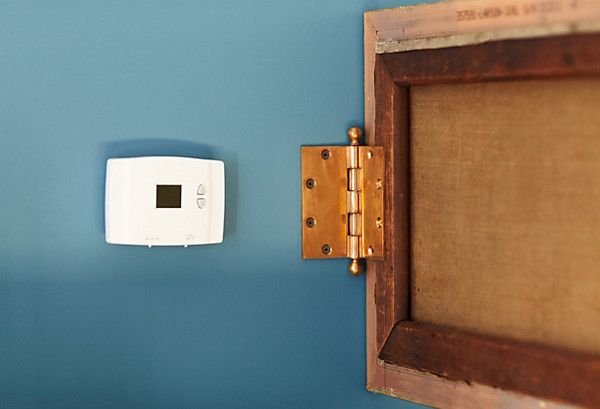 Some of the main eyesores of an apartment happen to be the switches, outlets, phone jacks and control panels that protrude out of the walls at regular intervals throughout the house? How do you go about hiding these items from plain sight? Simple, you can use hinged paintings, hanging flower baskets and other décor items, placing them in front of these switches and outlets. For instance, you can opt to create a gallery wall around these items wherever possible so that the wall remains a focal point of interest without showing these hideous eyesores.
Camouflaging radiators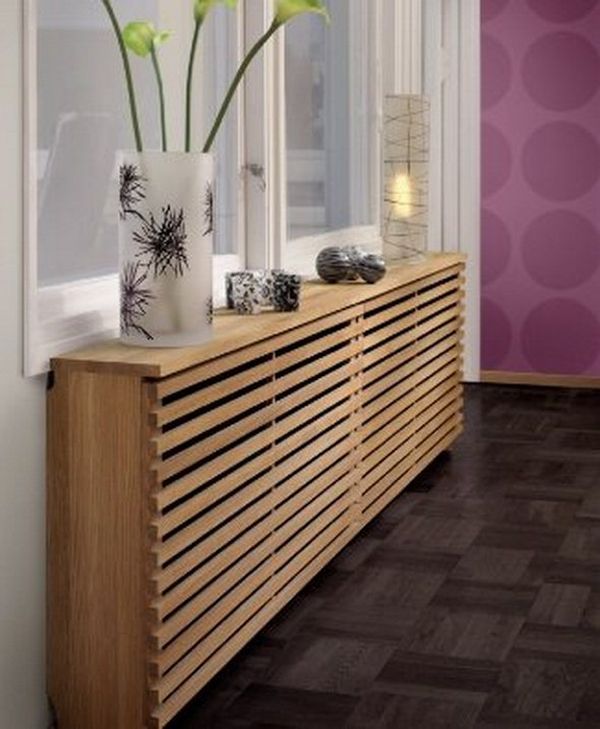 If you live in a rental, chances are you as well as everyone who visits you will be forced to see a hideous looking radiator in the main room every day. Get rid of this ugly sight by simply opting for a radiator cover, aka a mesh like screen that hides the radiator beautifully while still allowing it to do its job. If a radiator cover is a bit too expensive for your budget, try another trick. Camouflage the radiator by painting it the same color as that of the wall behind it. You will never notice it this way.
Hiding the sinks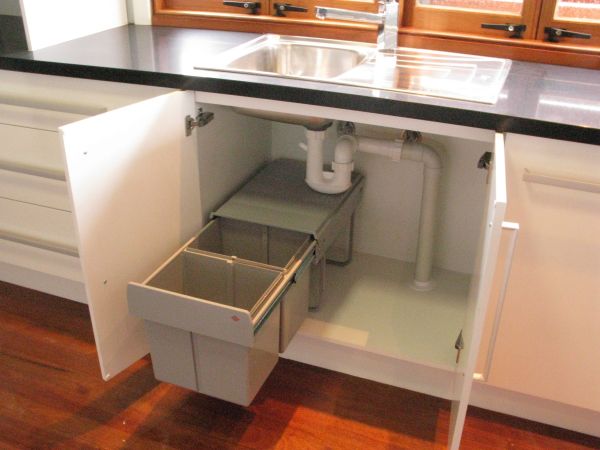 Enter the kitchen and you will almost always be treated to a full view of the area beneath the sink, filled with exposed drain pipes galore. The same goes for the sink in the laundry room, with the area beneath it being used to store supplies. These areas don't pose a pretty picture in an otherwise immaculate home. So consider hiding them behind a mesh sliding door or screen. Better yet, simply opt to hang a curtain over these areas to hide them from public view. You will be amazed at how cleaner your kitchen looks instantly.
Hiding air vents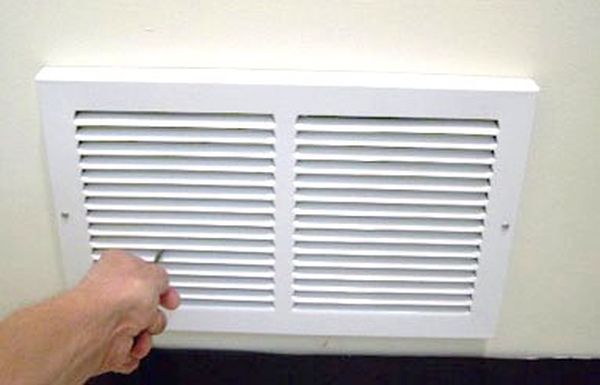 The air vents in your home can collect dust over a period of time and start looking quite ugly. No amount of cleaning would be enough to restore their natural shine as well. So how do you ensure that they don't stick out hideously in a clean room? You can use the same mesh screen used to cover the radiator, to cover the vents as well. Better yet, you can reuse an old crib railing by attaching it in front of the vent and decorating it with flowers or other knick-knacks. This way, you would make the space more beautiful without hindering the vent's function.
Camouflaging the wiring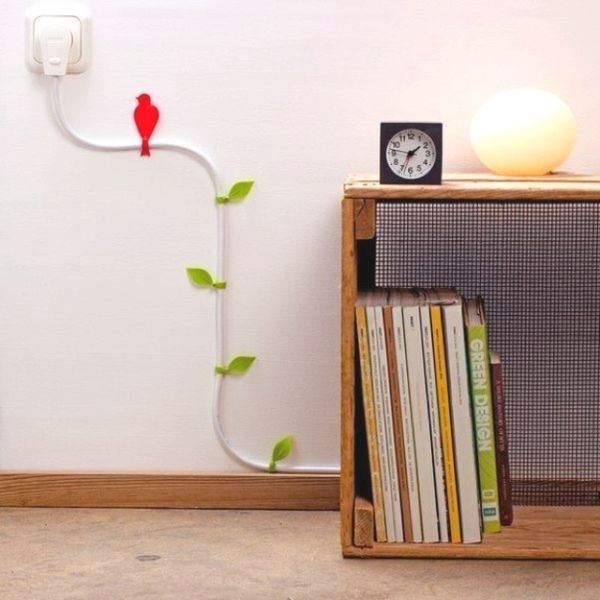 Sometimes even if we manage to hide the outlets, the wires protruding from them and making their way to the electronic devices tend to give the former away. A nice way to camouflage these wires is to hide them behind wire shelving. Standard wire shelving can turn out to be expensive. You can opt for DIY counterparts, like a fabric cover shelf that is cheaper and more decorative. Or you can use a leftover piece of molding to create a hollow shelf behind which you can hide the wiring. All these shelves need are heavy-duty glue to get attached to the wall, thereby minimizing the need for drilling as well.
Summary
Household eyesores like plugs, wires, switches, vents and radiators, etc. can stick out sorely in nicely decorated rooms. The tips mentioned above would help you hide these items in a creative and stylish manner so that they blend in with the surroundings.