A laundry room is an imperative addition in every household. However, many owners tend to designate an otherwise unused, dark area of the home for the space. Laundry rooms need not be necessarily dark, foreboding and cluttered.
You can organize the room in order to make it look more spacious and aesthetically pleasing. In doing so, you will also be able to add more value to the space, as well as your home in the long run. Take a look at some really effective tips for the same purpose.
Color the Room with Vibrant Colors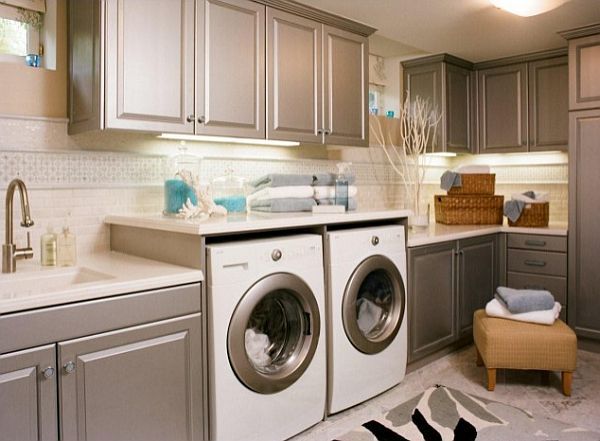 The laundry room workspace in most homes is too dark. In addition to receiving very little natural light, the room is usually painted a dark color which makes the space look smaller and more cluttered.
One way to thwart this is to paint the walls of the laundry room with a more vibrant color. Excellent examples include varying shades of orange, yellow, lime green and even white.
A vibrant color will let the walls reflect whatever natural light they receive, thus making the room look brighter and more spacious instantly. It will also help perk up your mood while doing the laundry, one of the less desirable chores around the home for many individuals.
Upgrade the Lighting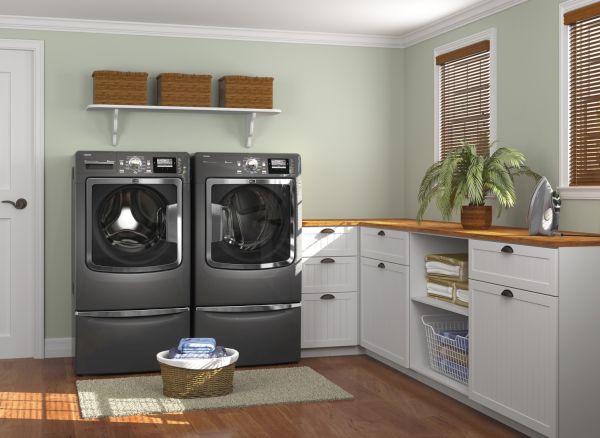 If even a new paint job does not brighten up the laundry room, it may be time for you to upgrade the lighting in the area. Get rid of those zero watt bulbs and go for something brighter, but not blinding. A combination of lighting options also works well for spacious laundry rooms. In addition to the wall and ceiling mounted lights, you can also choose to add under cabinet lighting for an enhanced visual appeal.
Set up Counters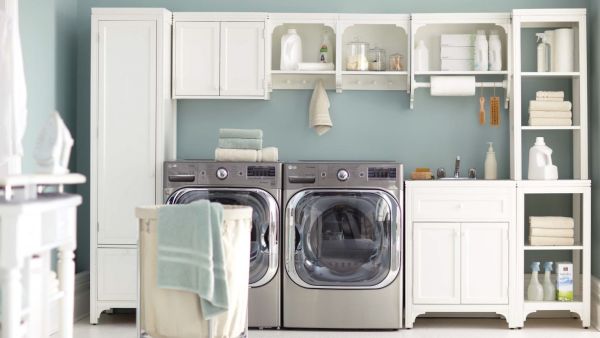 Some laundry rooms do not come with any shelves or counters. If your laundry room follows the same design, trust yourself to have a hard time in arranging items around the room. An easy way out of this situation is to set up counters in the room, possibly right next to the washer and dryer.
This will help you store items like the washing detergent within easy reach. If space permits, you can also add an island in the room for folding and ironing clothes as well as placing the laundry basket.
Set up Hideaway Accessories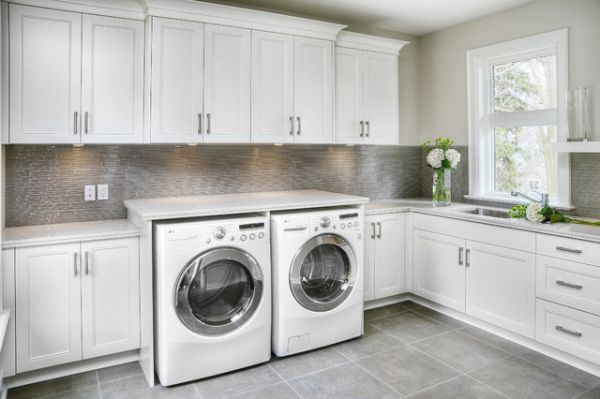 Sometimes the urge to have everything within arm's reach can turn out to be a bother, especially in small laundry room space. The best solution to this problem is to use hideaway accessories that retain the room's functionality without making it look too cluttered in the process.
For instance, you can opt for a cabinet mounted, drop down ironing board that you can simply pull down when in need and then push back into the cabinet afterwards. Another option is a wall mounted drying rack that can be of great use when it comes to drying delicate clothing items like sweaters and lingerie.
Transform it Into a Multipurpose Space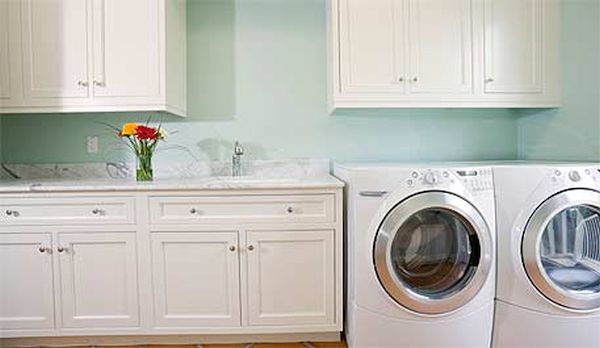 Who said a laundry room is set aside for one purpose alone, washing clothes? If you have the space to work with, consider transforming the room into a multipurpose space that can double as different rooms based on the need. For instance, you can use the laundry room as a mud room, a craft room, a storage room and even a gym!
The laundry room tends to be a boring space in many households. You can choose to differ from this perspective by transforming the laundry room into a livelier area. These tips will help you in the process.