The cabinets in the kitchen have come to occupy a 'central' position in every sense of the term when it comes to interior decoration. They have the capacity to either make or mar the kitchen. Getting cabinets fabricated in wood is a great way to enhance the decor of the kitchen and here are 5 design ideas to achieve the same.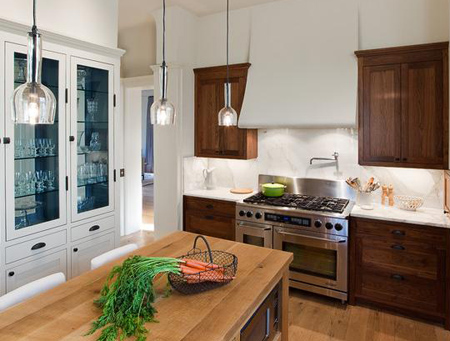 1. Details in dark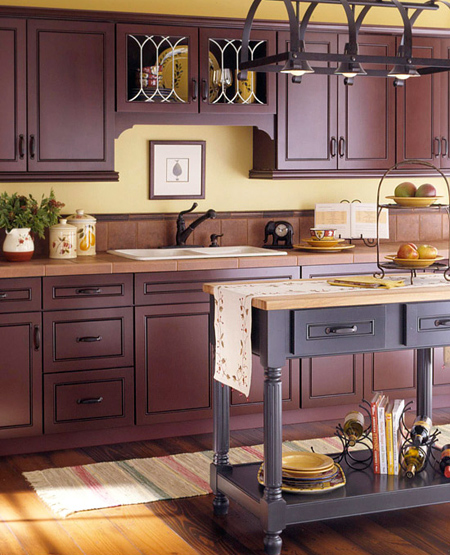 A very beautiful kitchen ambiance can be created by simply using dark cabinets. The trick lies in ensuring warm wall colors which enhance the coziness and beauty of the wooden cabinets. A touch of black on the kitchen island provides a nice balance for the wood.
2. Medium-toned wood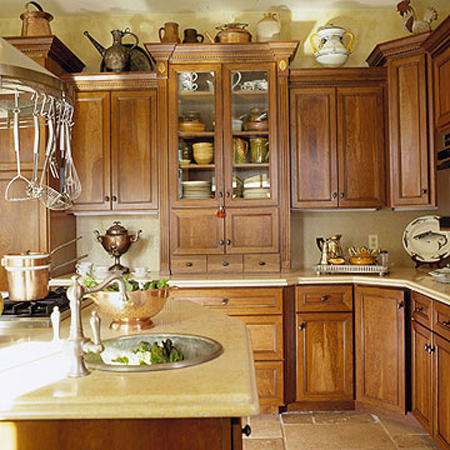 If one wishes to make use of granite, limestone and tiles in the kitchen, a slightly light shade of wood would be a great combination. Medium-toned cabinets made from materials like rubber wood with varnish will provide that golden or honey color which goes well with the different stones used as counter tops.
3. Accented black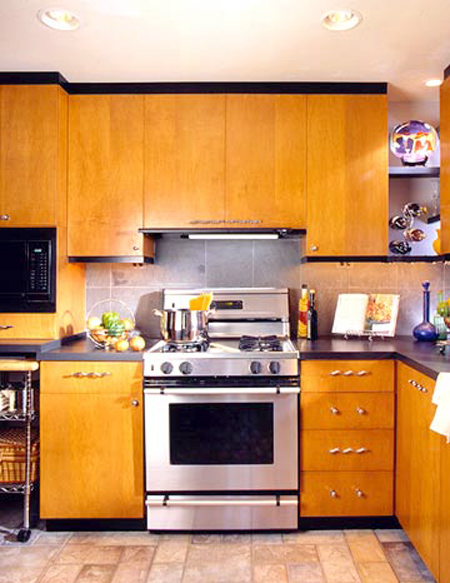 If one does not wish to invest heavily in different grains of wood and the costly wood types, the use of the accenting color black provides an elegant solution. The counter and cabinet tops and bottoms can be accented with the black color. This also ensures that mixed hardware used as the handles of drawers and shelves do not give a sense of disharmony. They, in fact, add uniqueness and variety.
4. Mixed use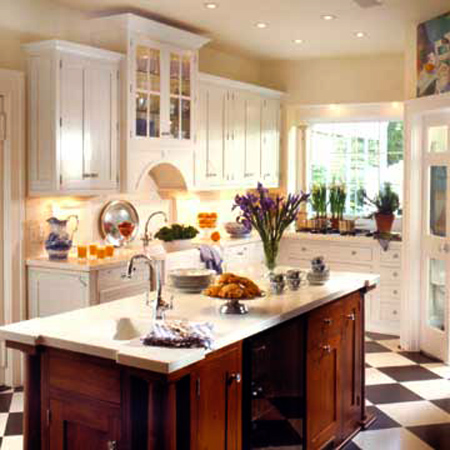 A bright and energy-filled kitchen can be created by making use of wood painted in white or cream. The highly reflective surfaces scatter light all around the space creating a happy ambiance. To provide visual relief, the kitchen island should be made from dark wood. The island with its cabinets, will also provide a character to the kitchen.
5. Wood n Cream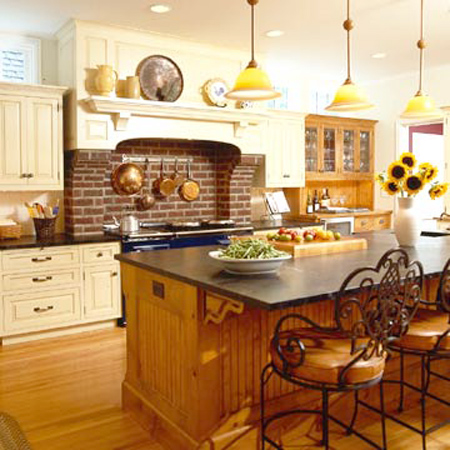 Playing well with contrasts, this kitchen makes use of cabinets in the dark as well as the light shades. The cream comes from the paint while the browns are the natural wood color and texture. The alternate use of horizontals in the far-end cabinets and verticals on the kitchen island cabinets is a real good idea which lends a dimensional effect to the whole space.