Electrolux is one of the many companies around the world that have taken steps to make the earth a better place for everyone to live in, via energy efficient, green appliances. The company conducts an Electrolux Design Lab competition every year to allow students to submit their innovative appliance design ideas and win 5000 Euros as well as a sixth month paid internship. Accordingly, in 2014, the company announced the new theme for the competition 'Creating Healthy Homes.' And here's a sneak peek into some of the top ideas that made the cut.
Future Hunter Gatherer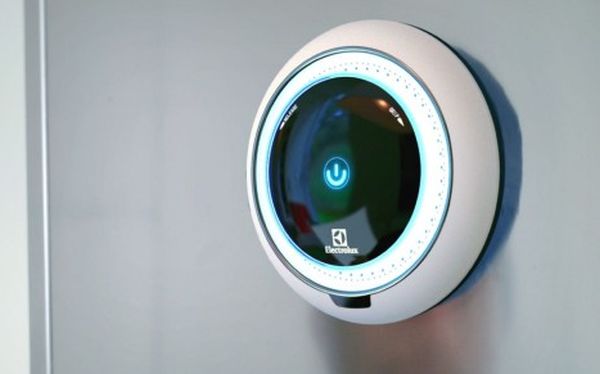 Designed by Pan Wang from China, Future Hunter Gatherer helps families understand what they eat as well as where their food comes from via an interactive virtual hunting game. The game involves the user gathering different foods by hunting, fishing or gathering. The foods collected by the user are then sent to a local market or grocery store, which in turn delivers them to the user's doorstep. This one of a kind shopping experience has two benefits. First, it lets you shop for groceries from the comfort of your home. Next, it lets you teach your kids about the foods they eat via a highly addictive gaming experience they will love for sure.
Urban CONE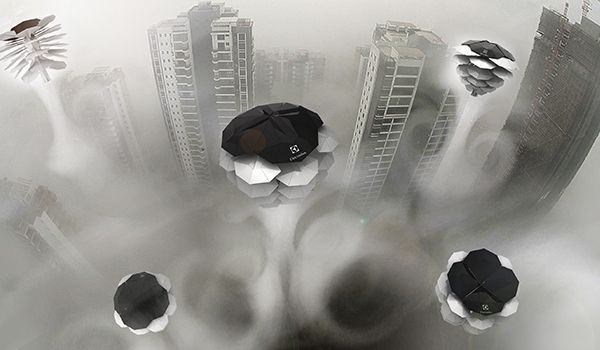 Designed by Michal Porpiech from Poland, the Urban CONE is a radio controlled air purification system that can help create healthier microclimates in cities. The lightweight device comes with photovoltaic solar cells attached to its wings Exchangeable filters beneath the wings purify the air around them as the device flies and clusters together with other Urban CONES to create an air purification cluster. A great initiative for polluted cities we say.
Set to Mimic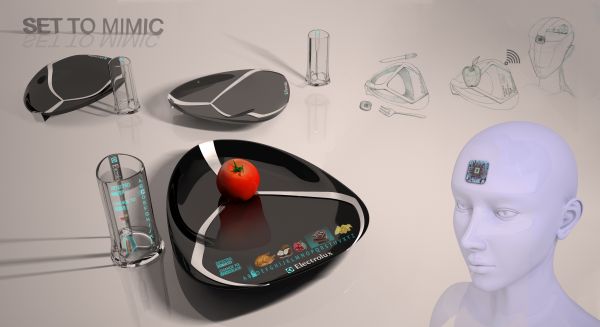 Designed by Sorina Rasteanu from Romania, this one of a kind appliance idea is the answer that parents around the world have been looking for with regard to feeding their children all those green vegetables. Set to Mimic is a transparent gel patch that receives signals from the plate as the foods in it. When placed on your head, it would then send signals to the brain to conjure up memories of the smells and tastes you love. And voila! Before you know it, that green vegetable sitting on your plate will smell and taste like the food of your choice, making it much easier for you to gulp it down willingly.
Pure Towel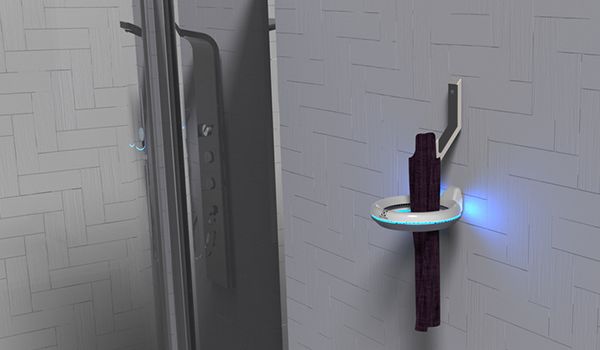 Designed by Leobardo Armenta from Mexico, the Pure Towel concept borrows from the idea that towels tend to get dirty quite a lot in homes. The appliance consists of a ring that forms around a hanging towel and moves up and down its length while shining UV light on it. A high-speed fan also dries the fabric during this process, thereby cleaning your towel in no more than 10 seconds. In addition to cleaning the towel thoroughly, this would remove all kinds of fungi and allergens from the towel.

Fabric Care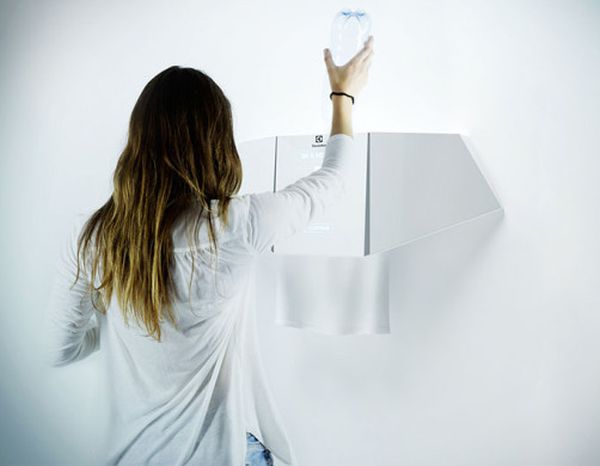 Designed by Kovacs Apor, a Hungarian designer, the Fabric Care idea will allow any consumer to become an eco-designer. The concept involves a device called the Pete machine, which is mounted on a wall and allows you to choose between different garment types. Next, feed it some plastic bottles and the device will recycle the bottle to create a polyester, wrinkle free garment. This natural recycling method is extremely green and can prevent millions of bottles from ending up in landslides across the world.
Hero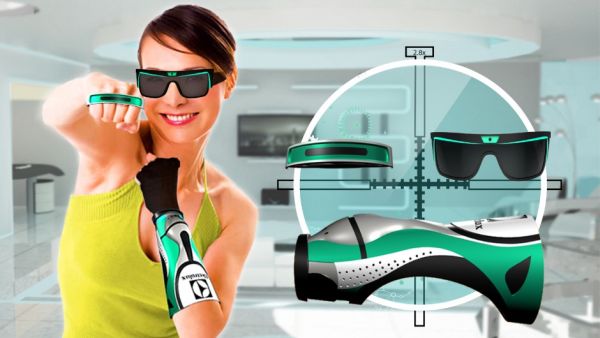 Designed by Fiorella Rios from Peru, the Hero appliance idea helps you purify the air around in a fun and interactive way. The idea has three main accessories, rings, glasses and gauntlet. The glasses help you spot air contaminants, which you can then eliminate by UV-C ray process, ionization or ozone generation. The three processes will be controlled by the rings and gauntlet, which will read your muscle movements and act accordingly. This would be just like playing a game, complete with increasing difficulty with each level.
Summary
The Electrolux Design Lab 2014 saw some pretty neat ideas aimed at creating a healthier environment for future generations. The ideas mentioned above topped the list and garnered the most applause for their innovativeness and effectiveness in handling environmental issues.