The virtual world may come up with any number of pin-boards, walls and message boxes but these can never substitute an actual picture on an actual wall! Sprinkling a bit of creativity into ways by which we hang pictures on the wall is sure to catch anyone's eye and up your home's decor by several notches. Here are some cool ideas.
1. Part of the whole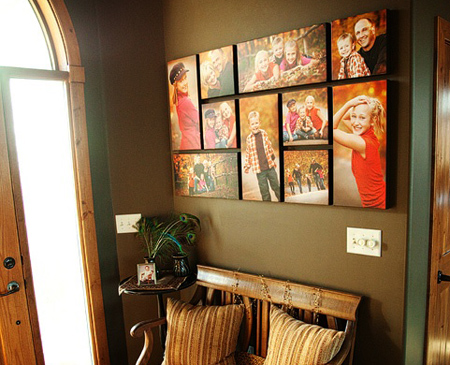 The concept of being 'parts of a whole' is the basis of the world itself. The concept lends itself to hanging pictures on walls as well. Apart from making a uniform display of pictures of different sizes, it also shows the story of how the different parts fit into the 'whole picture'.
2. Step-wise framing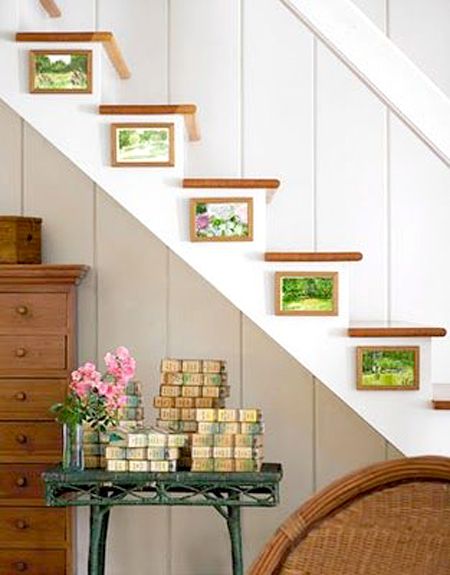 This is a simple and neat way to utilize the blank spaces that any staircase is sure to create. This method can be used to create a timeline of sorts, say, the growth of a child from a baby till graduation. The uniformity in distance provided by the steps and the gradation strike a beautiful symmetry and balance.
3. Turning points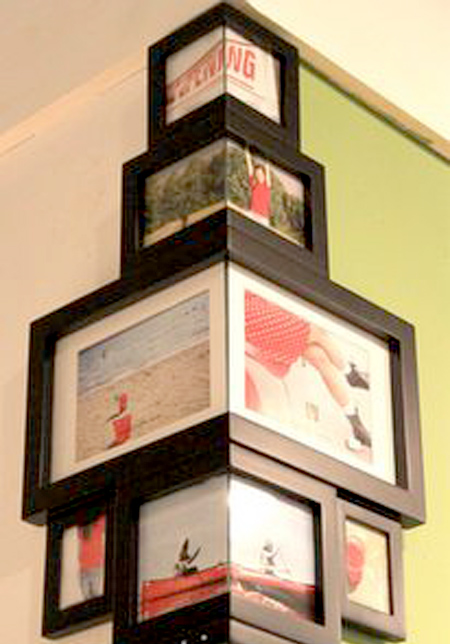 Corners where walls meet are often not amenable to creative adaptation. Right-angled frames are sure to create visual interest at the corners. These turning points can also act as nice blends between different themes in the different spaces within the home.
4. Giant Frame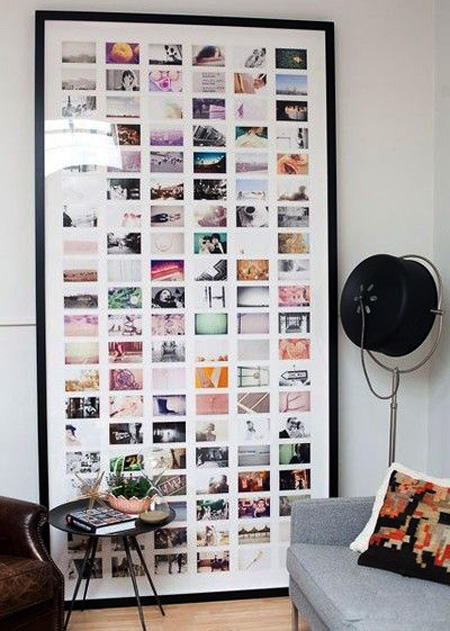 Well this is not exactly a way to 'hang' pictures but the giant frame is an elegant way to tell a whole story with pictures. The advantage is that it can be moved to different locations and the same board can tell different stories by simply changing pictures.
5. Curtain-rod hanger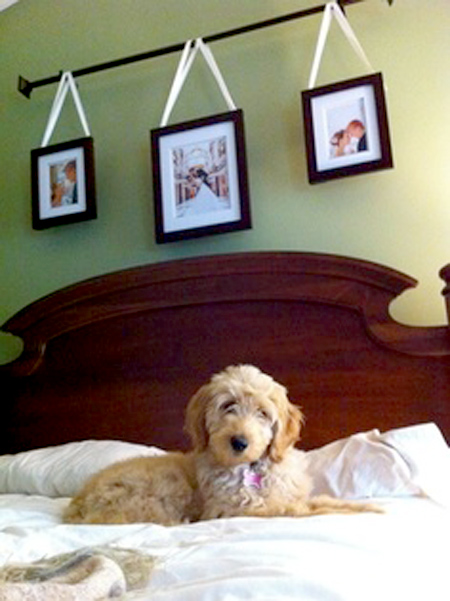 Curtain rods and certain rods can be aesthetically aligned to hold homely and lovely pictures. This method offers great flexibility in terms of the number of pictures and kinds of pictures. It is best suited for bedrooms.
6. Shapely Collage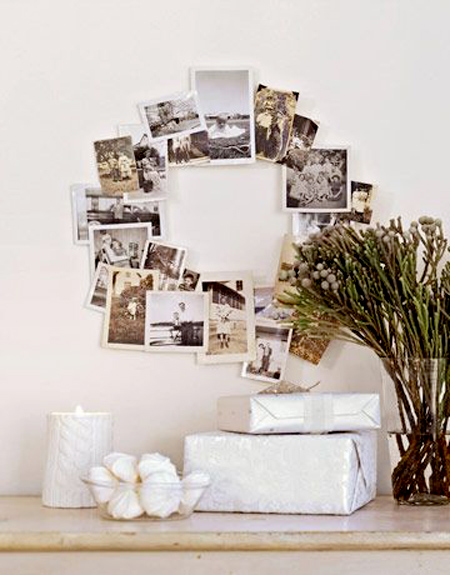 Again, this is not exactly a way to 'hang' pictures but that is the beauty of the method. No messy drilling or holes in the wall. Easy peeling adhesive is all that is required to showcase this beautiful symmetry that is present in apparent chaos.
7. The humble hook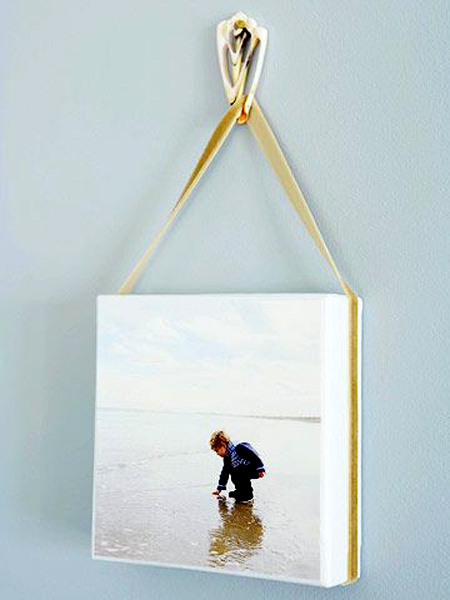 Self-adhesive hooks can be utilized almost on any kind of surface, including walls. These hooks are pretty strong and easily support even framed pictures. The best thing about them is that they do not damage the walls and can easily be replaced or relocated.