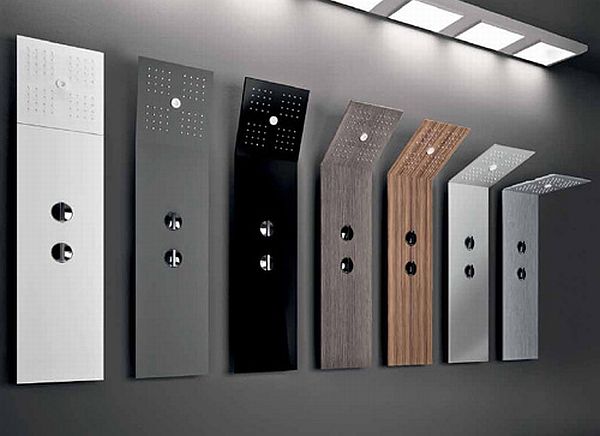 Modern and stylish showers always make your bathroom more appealing and sophisticated. But if you have a compact bathroom, like the ones in urban apartments, then deciding on a shower can be a little difficult as you need to look out for space. Therefore, this list compiles some of the minimalist shower designs for your compact bathroom that would save space without compromising on the looks.
1. Modern shower column design, Onda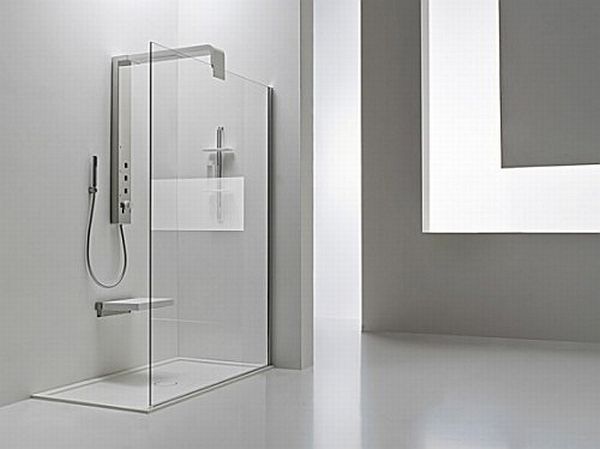 If you are looking for a good shower design and are concerned about space then Onda modern shower column design by Arblu would fit your needs. This shower design is a clear example of how beauty and sophistication doesn't require too much of space. Also, this design is available in two versions called the traditional and innovative. The innovative shower design version has a glass wall supporting the shower and has a shower head inserted in a telescopic arm along with hand shower. Both the versions have flexible tubes and nozzles for better water spray.
2. Shower column totem raim and dynamism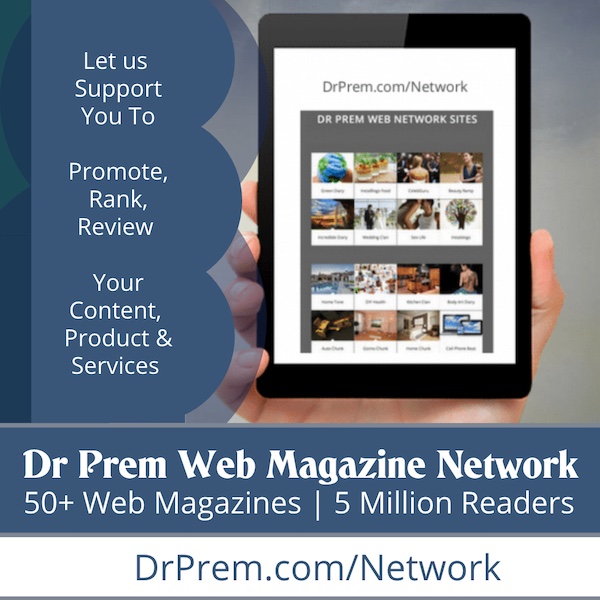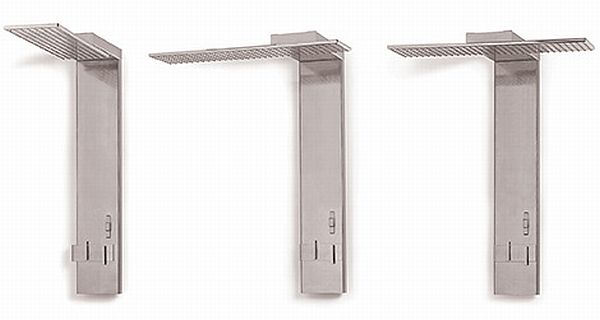 This shower design would add beauty and elegance to your bathroom. The shower offers three different positions for your bathroom. The stainless steel bath is sturdy but lightweight and the aesthetic appeal of the shower is high. The bathtub can be adjusted according the customer's demands and allows a lot of scope for bathroom interiors. This is a cool way to enhance the looks of your compact bathroom.
3. Thermostatic shower column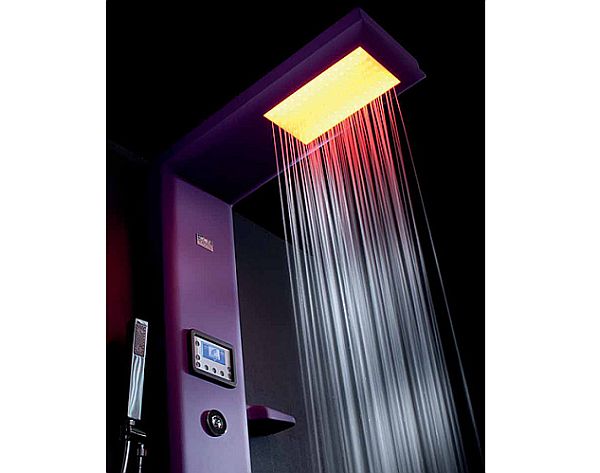 This is a star when it comes to minimalist shower designs as it has aesthetic charm and utility. This shower column by Hafro gives its user the combinations of hydrotherapy, chromatherapy as well as radio. It comes in three different sizes for shower and bathtub. Head shower with chromatherapy is a favorite and is controlled by a digital display. Hydrotherapy after a long day at work could be extremely relaxing and the radio with some soothing music would calm your nerves. This is the shower you would love to use after a stressful day at work.
4. Ametis shower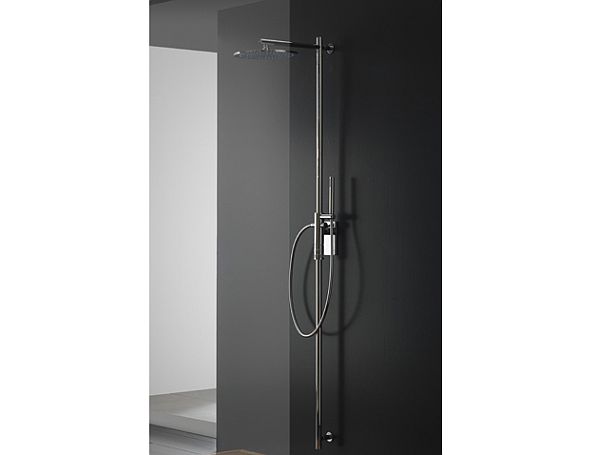 Ametis shower by Graff has a contemporary, flowing design. Water goes from ground up, then goes around and the back to the ground. The brass structure ensures high durability. Energy efficient LED lighting is for ecological, economical users. Water temperature alters the tone of light from blue to red. This one surely enhances the bathing experience. The column is available in various themes such as chrome, black and powder coating. Now the bathroom would become your second home!
5. Sleek and slim shower head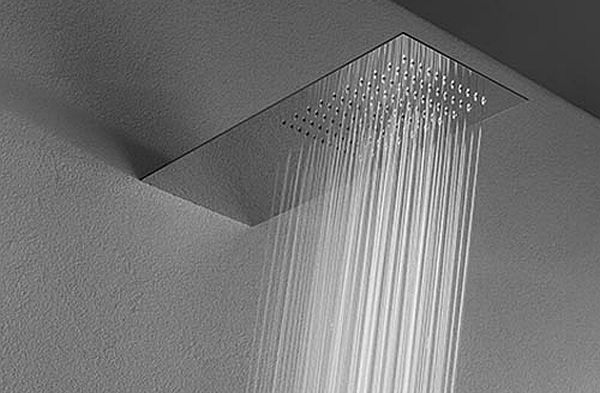 This one is so sleek and slim that you might not even believe it. The basic shape keeps your bathroom simple and its plain yet elegant design would never go out of style. Designed by Gessi, this column has a rectangular shape with hyper-polished finish on the three millimeters thick shower. This is luxurious rain shower with free falls and fixture thin as a blade. LED lighting is another plus point. You wouldn't like to come out it for sure!
6. Minimalist shower column by Treesse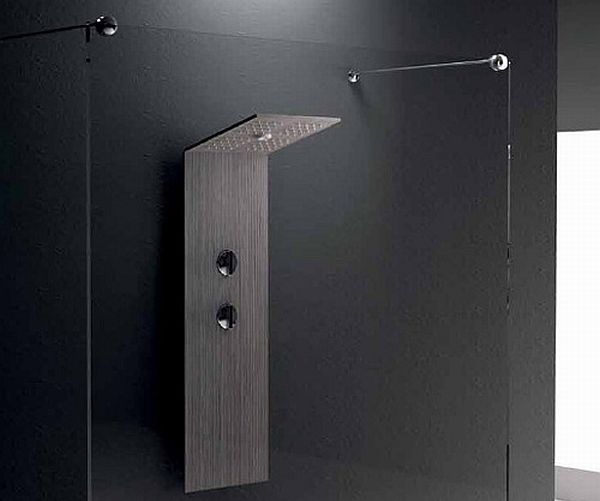 This shower column by Treesse is called Plie which translates to 'folded' in French. This is a befit name for this shower as it can be tilted from vertical to horizontal position. The designs and finishes are amazing with the customer getting to choose from matte white to glossy black, oak and aluminum or steel. This one enhances the interiors of a compact bathroom.
7. Modern shower columns by Zazzeri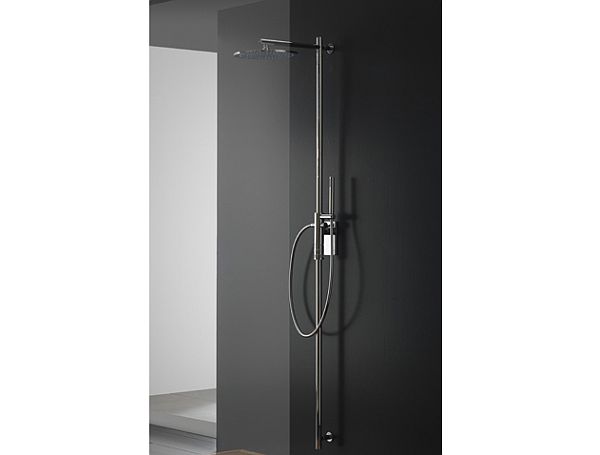 This is a latest, modern contemporary bathroom by Italian firm Zazzeri. This shower design is known for its comforting design and utilities combined in European style. The modern fixture quickly position water pressure and temperature can be controlled in sleek, streamlined column of this shower. Hand shower is elegantly polished with gentle cylinders giving the attractive look. This one is surely stunning.
So, what are you waiting for? You surely don't want to miss anyone of these. But you need to select one. Choose the one that compliments your style and defines your home.
Stay stylish with minimalist shower designs for your compact bathroom.