Cleaning is one job most of us literally abhor. Cleaning up the house is one chore that we detest after a hard day's work, which is why we keep postponing it until the house starts stinking. Well, there is no need to worry about that now. Here are some amazing robot helpers who do a fab job of keeping your home spic and span without having you lift so much as a finger.
iRobot's Roomba 650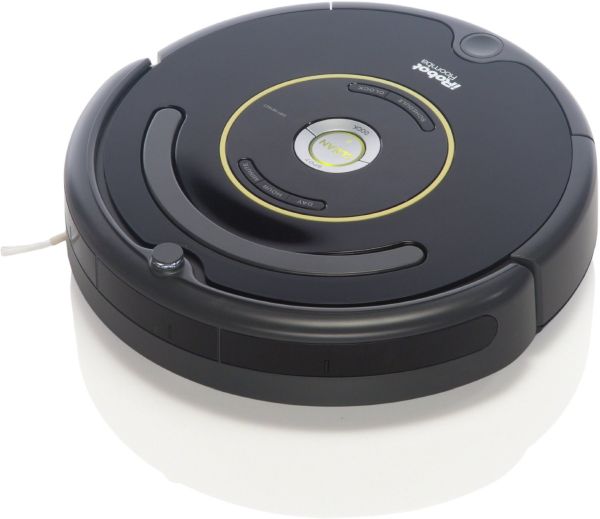 Vacuum cleaners have come a long way. iRobot was in fact one of the first companies to come out with an automated cleaning robot called Roomba which has seen several upgrades after that. Let's focus on one of the more affordable variants, the Roomba 650.
This entry-level robot cleaner comes with a timer that allows you to schedule cleaning at specific times of the day. Cleaning a room multiple times until it is sparkly clean, Roomba 650 is also effective in collecting pet dander. Other impressive features of this handy helper include dirt detect and auto-recharge.
iRobot's Looj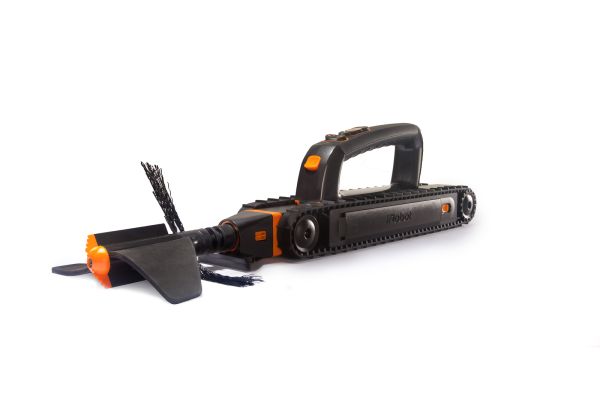 Another robot cleaner from iRobot, Looj is the perfect answer to your woes related to cleaning gutters. Looj will clean out the gutters in your home thoroughly in just a matter of minutes. All you need to do is place the robot at one of the gutter and switch it on. It will then move through the gutter, sweeping out leaves and other debris. Dirt detect sensors enable the robot to slow down and clean excessively dirty and clogged up areas multiple times until they are clean.
Miele's Scout RX1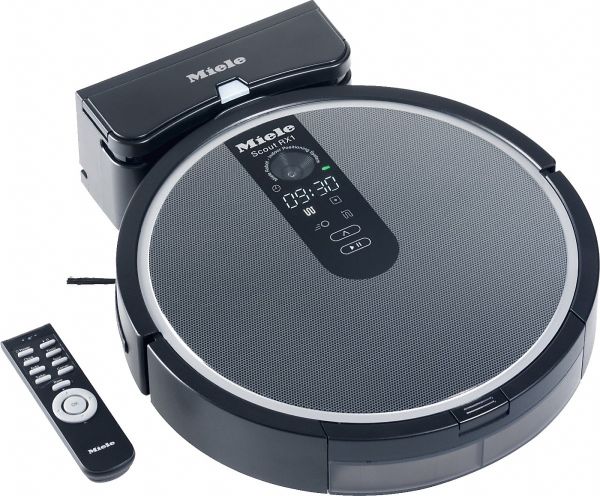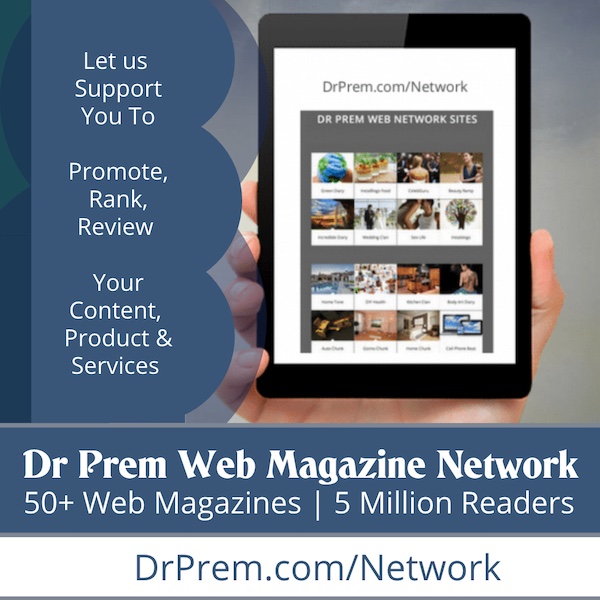 This vacuum cleaner is affordable and comes with one feature that most of its counterparts don't, it is very quiet. The Scout RX1 is capable of operating with very less noise when compared to other robotic vacuums that can get pretty loud. Another impressive feature of the Scout RX1 is the ceiling camera for improved navigation. The vacuum cleaner can also run for more than 2 hours on a single charge.
iRobot's Brava Jet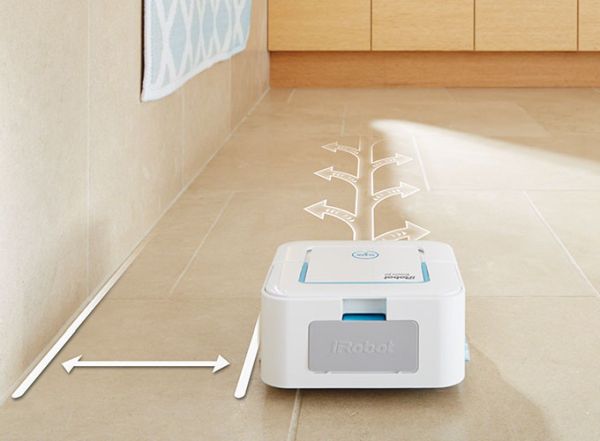 How about a robot cleaner who can dust, sweep and mop your home all at once? The Brava Jet from iRobot does just that. The vacuum cleaner is capable of sweeping a 200 square foot room while mopping an area of 150 square feet. It comes with three cleaning modes, dry sweep, damp sweep and wet mop. The highlight is a jet spray in the front which sprays out water onto the floor wherever needed (the robot can sense this automatically as well) and mops these areas multiple times until they are clean.
Winbot W730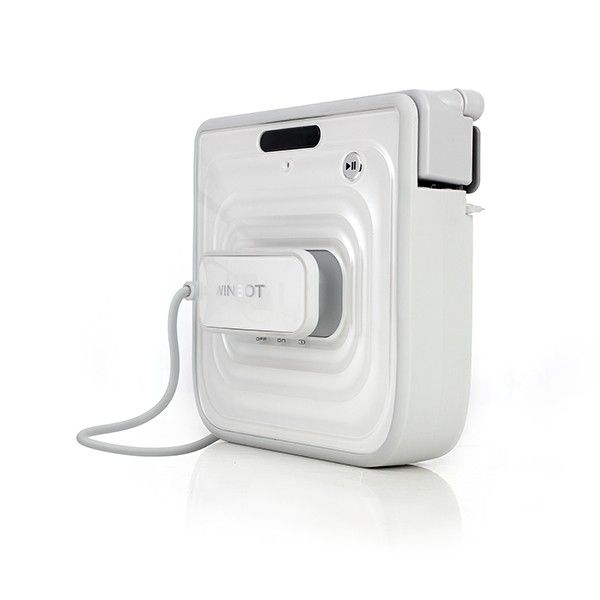 Let's move over to cleaning windows, another chore we tend to put off till last. With the Winbot W730 however, cleaning windows can now be a fun activity. The robotic cleaner works for both framed and frameless windows and comes with a squeegee and 2 cleaning pads. Winbot attaches itself to the window and clean it automatically after being switched. It is a great help in cleaning windows that are tall and hard to reach.
Grillbot Automatic Grill Cleaner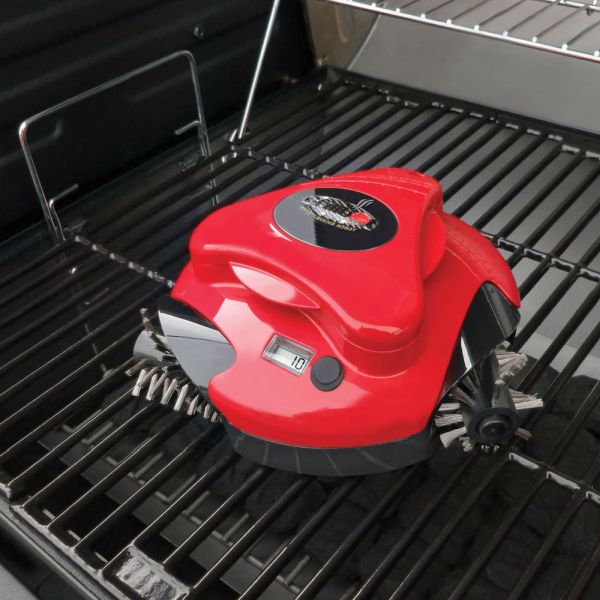 Cleaning the grill after a cookout is definitely a nightmare for more than one homeowner. The Grillbot Automatic Grill Cleaner can be of great help in these situations. The robotic cleaner comes with three cleaning cycles of 10, 20 and 30 minutes. It also comes with a loop feature to allow multiple back-to-back cycle runs. It has been tested and is deemed perfect for any kind of grill. Moreover, it is dishwasher safe, with the brushes being easily removable for cleaning.
Littermaid LM980 Mega Self-Cleaning Litter Box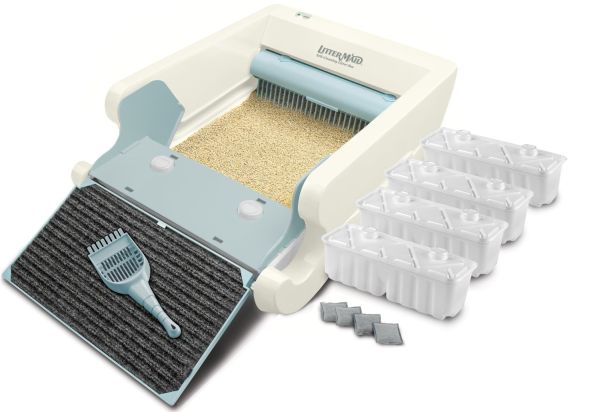 If you love cats, but gag at the thought of cleaning their litter box, then this robotic cleaner is for you. The Littermaid LM980 comes with an automatic litter box that can clean itself, thus eliminating the need for daily scooping. If that is not enough, the cleaner also comes with several other impressive features, including an automatic take, paw cleaning ramp, safety bar, scoop and litter measure, battery back-up, carbon filters and sealed waste receptacles. 
A lot of robotic cleaners have been introduced in the market to help homeowners keep their homes clean. In reducing the burden associated with cleaning the house, these robot helpers ensure to keep your home spic and span with utmost ease.