The mushrooming nature of urban areas has definitely created a living-space crunch. The kitchen space is often compromised over that of the living room or bedroom. However, the lack of space need not mean a characterless, cramped and storage-lacking kitchen. All one needs is a dash of creativity and here are some elegant ideas.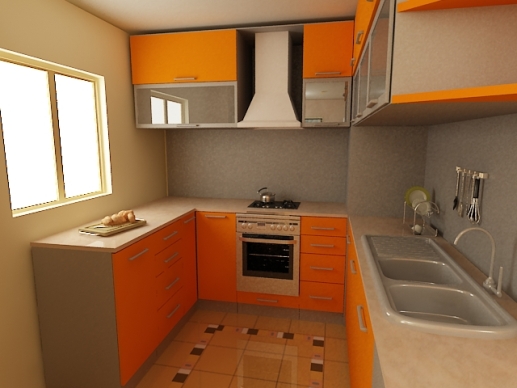 1. Using the awkward walls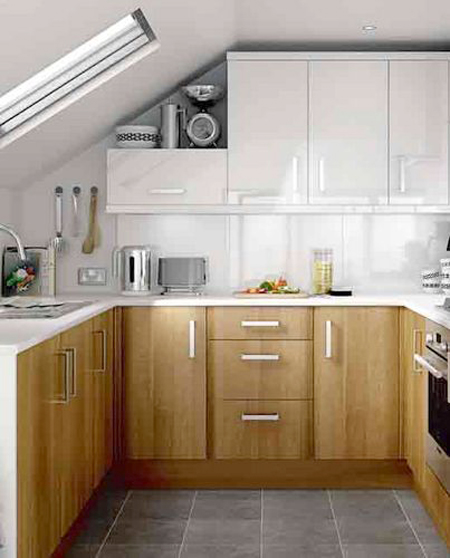 The funnily angled walls of an erstwhile loft or a staircase cut the decor of a small kitchen. Utilizing that with useful storage makes the awkward wall look 'planned' and creative!
2. Creative coloring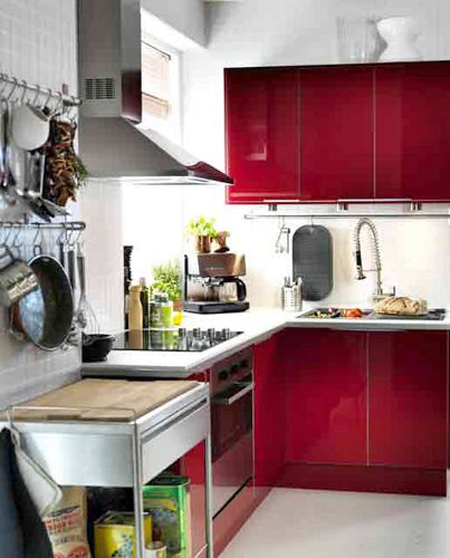 Using a bold color is possibly the easiest and fastest way of giving your kitchen a character and personality of its own. Make use of the bold color only in certain spaces leaving the rest of the space painted in light tones.
3. Extending the view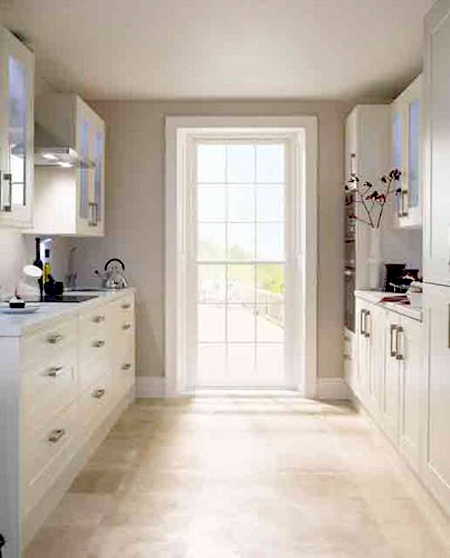 Making use of a see-through door or a large window gives a feeling of a large kitchen because the view is more than doubled. The brightness makes the kitchen bloom.
4. Having glossy appliances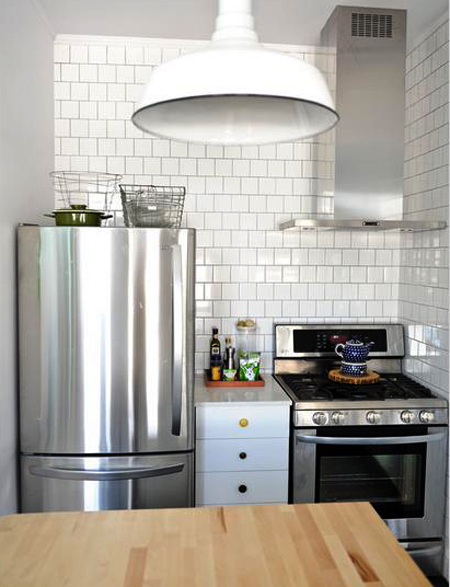 Space and light are closely inter-connected. Making use of metallic or glossy appliances increases the reflection of light within the kitchen. Thus the kitchen becomes brighter and looks roomier.
5. Using textures and themes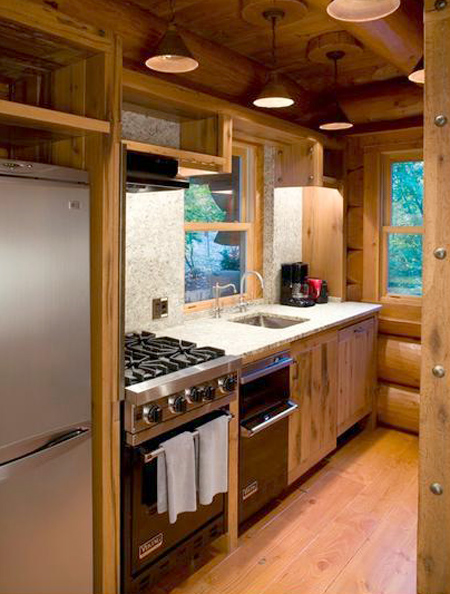 Allow the kitchen to stand out in the home by using a completely different theme and texture. Wood is an excellent material to use for this purpose.
6. Utilizing vertical space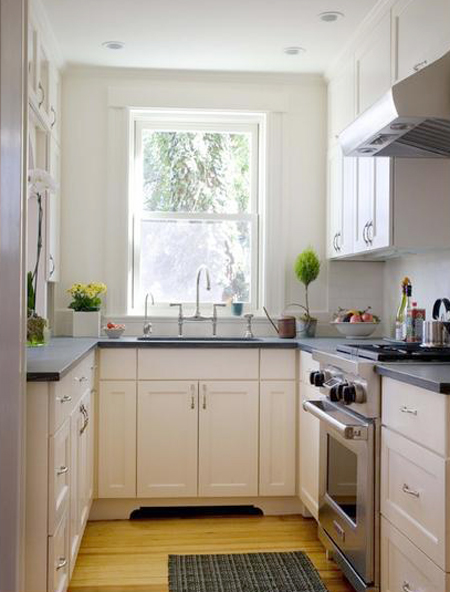 The kitchen may not be large in width but its height will be the same as any other part of the house. Using this vertical space for shelves, lighting and appliances.
7. Simplicty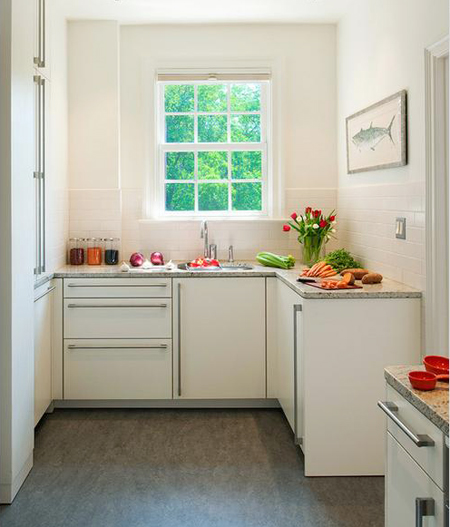 Sometimes, the best way to clear clutter and make the kitchen stand out is to keep it as simple as possible. A kitchen with shades of a single color, minimal appliances and tiled walls is a perfect way to do that.