Smart heating systems for home use and smart thermostats are now easily available. If you have a central heating system and a boiler, you would be able to fit any smart thermostat in your home. Smart thermostats are a wise addition to your house as they help to keep you warm and save you money. Before buying, it's best to find out which one would be best for your home. We have compiled a list of the 8 best thermostats which could suit your home, read on to find out more:
Honeywell RTH8580WF1007 Wi-Fi Touchscreen 7-Day Programmable Thermostat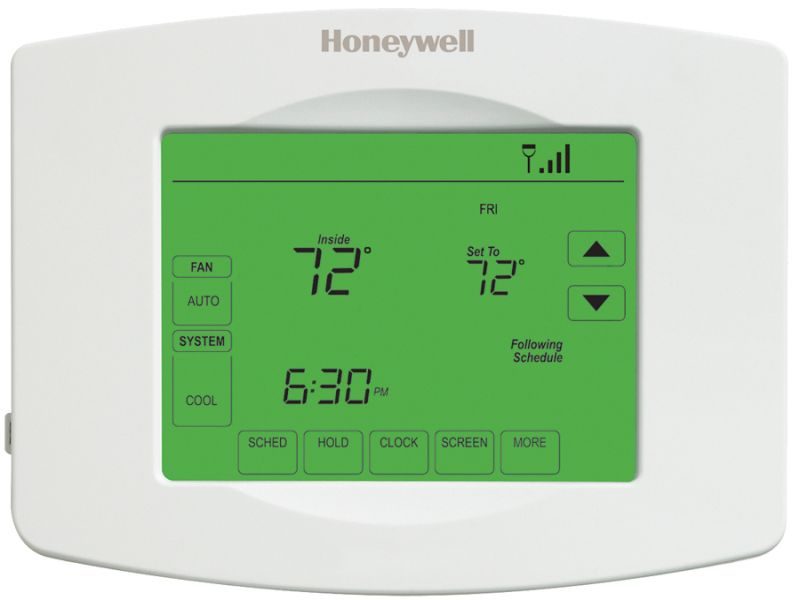 This thermostat can be controlled remotely through the free Android, ipad and iPhone apps. It can be scheduled every 7 days according to your requirements. The software is updated automatically and the thermostat is wi-fi enabled, with a touchscreen for your convenience. The thermostat automatically changes from heating to cooling, so that you derive maximum comfort at your scheduled times.
Ecobee3 Thermostat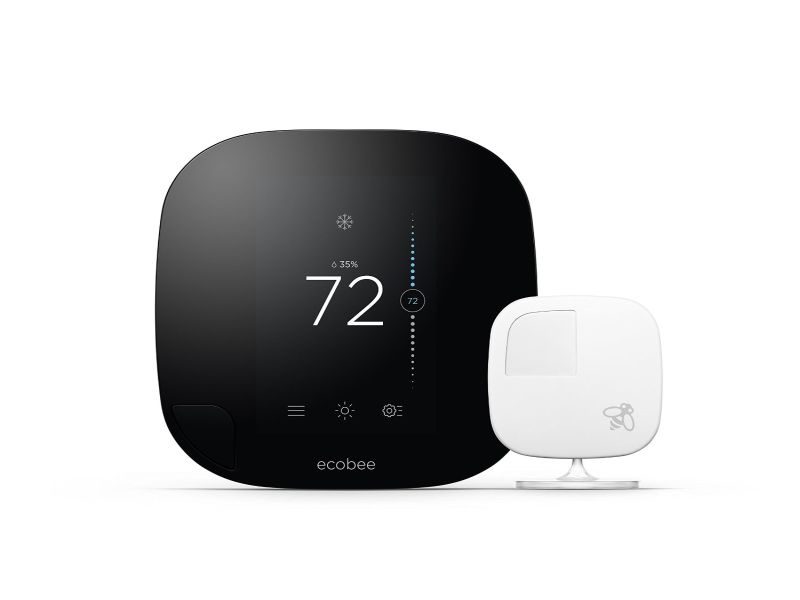 The Ecobee3 thermostat has voice control through Alexa, )which you have to buy separately) and turns on the cooling or heating depending on the unique energy profile of your home, outside weather and many other data so that you can be comfortable at all times. It automatically turns on and off as it has motion sensors and saves energy when you are away. It adjusts the temperature in the rooms which are used most, and you can add up to 32 sensors to make this smart thermostat smarter.
Climote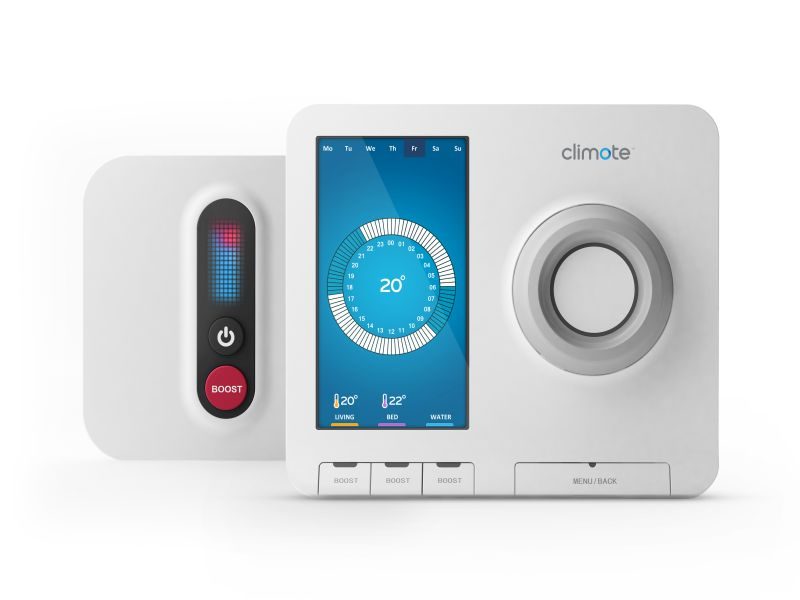 Climote is on the expensive side but its design to handle three zones – the living area, bedroom area, hot water separately means you can save a lot on your energy bills. It has an in-built SIM so you are not dependent on broadband or wi-fi to run it. It has a smartphone app, but you can control it by sending sms texts to it from any old or new mobile device and thus is accessible to anyone with any kind of mobile phone.
Inspire Home Automation Room Thermostat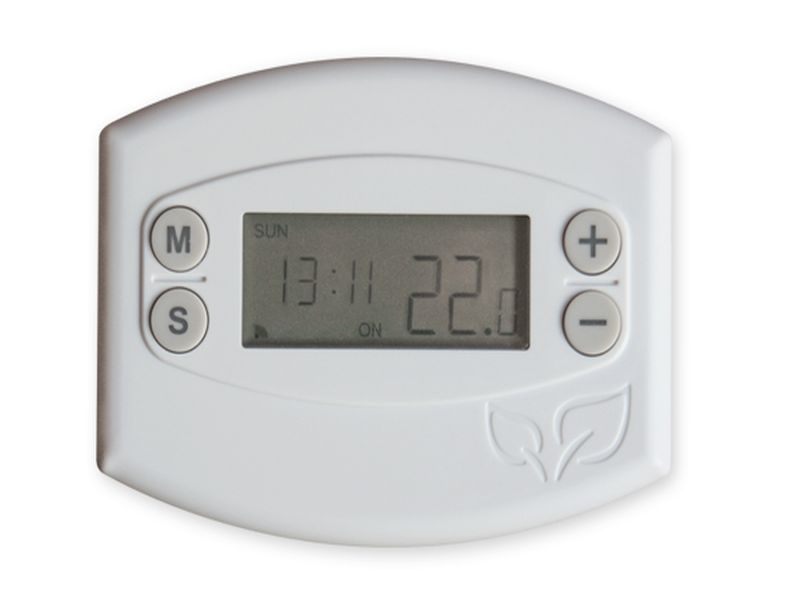 This thermostat works well for small homes and it can be controlled via smartphone apps or any device with an internet connection, and gives you remote access to control your central heating. You can program it according to your needs and is an affordable smart thermostat which keeps your home comfortable and helps you save energy. 
Nest Learning Thermostat (3rd Generation)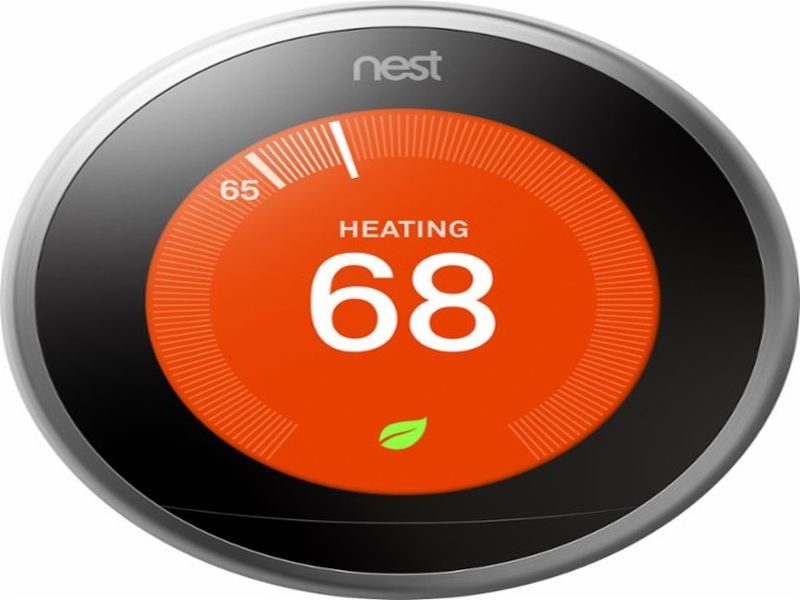 Nest learns the temperature you like best and is able to program itself in approximately a week's time. It works with Alexa for voice control, and can be remotely controlled via laptop, tablet or phone. Its sensors can sense your presence and lights up to show you the weather, time and temperature. It saves your energy consumption history allowing you to keep a check on your consumption and help you save on your energy bill.
HeatMiser Neo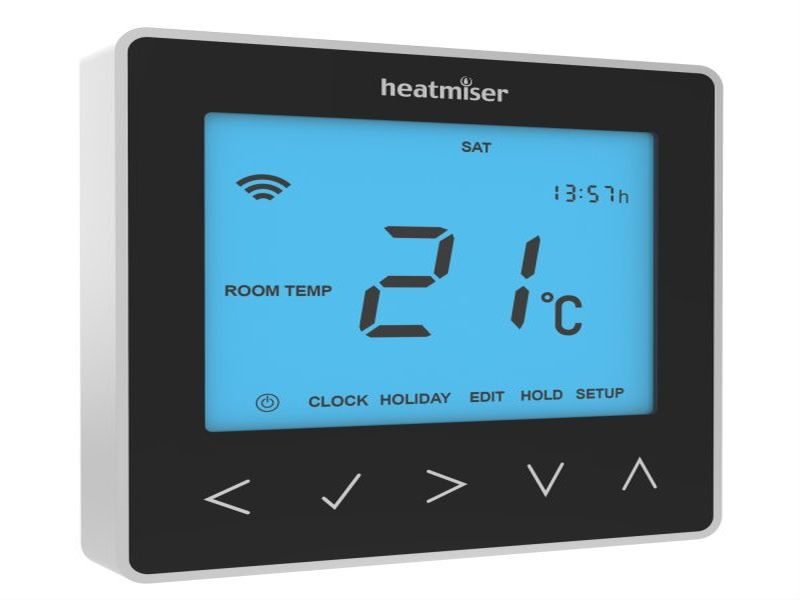 You can control remotely the temperature of each room in the house and has the geofencing feature, which allows you to set the house heating on, on your way to the house. Each room can have a timer and the heat can be switched on only when the room is in use. You'd need an iOS or Android device for the app. The disadvantage is that it's a fully wired system which you cannot remove once installed, and any setup changes are difficult too.
Tado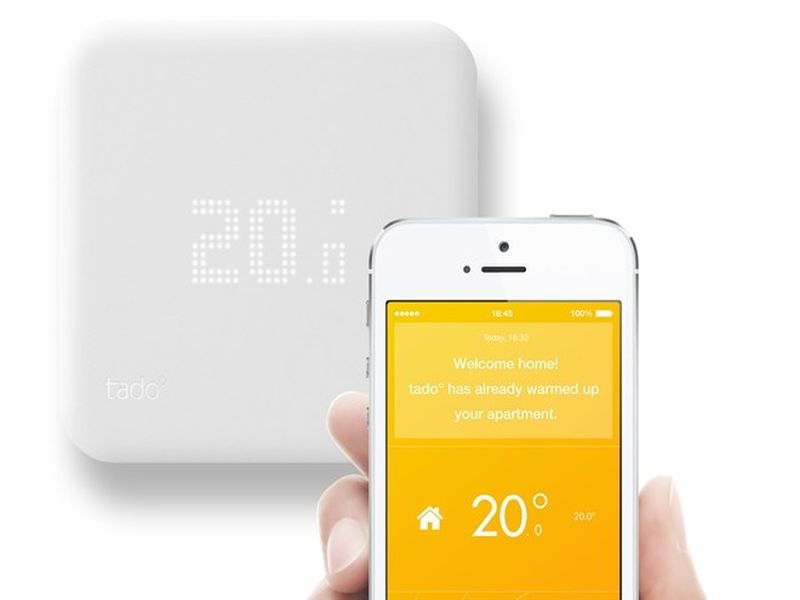 Tado is supposedly the best in sensing whether your home is occupied or empty and turns the heat on or off accordingly. It detects your presence or absence by following you via GPS and regulates the heating as you get nearer or further from home. It is a little expensive but has monthly payment option and the energy saving makes it a worthwhile investment.
Devolo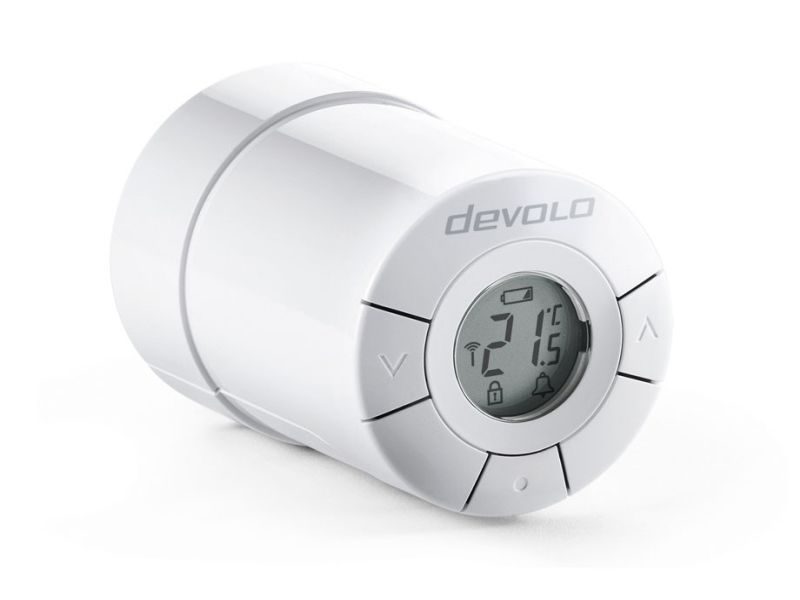 The Devolo can be used to heat your home, room by room, and can be controlled through its website instead of an app. With its additional accessories, you can turn gradually turn your home into a smart one. It's easy to set up and you can set it up by yourself. The boiler can be controlled via the smart thermostat.
Smart thermostats can help in reducing your energy bills as they can heat your home according to your preferences zonewise or whether you are present or absent. This helps to save money and conserve resources, while making your home comfortable and cozy.