There is a huge range of 3D printed products out there, some of which are quite bizarre and some which are extremely usable, beautiful and interesting. In fact, 3D printed products, both decorative and functional, could make up your latest home décor. From lightweight custom couches in the trendiest designs to entire lighting systems, 3D products have made inroads into virtually every aspect of home décor. Here are 10 cool products and ideas we've picked for you to get an idea into this new concept of "manufacturing" home décor items:
Sofa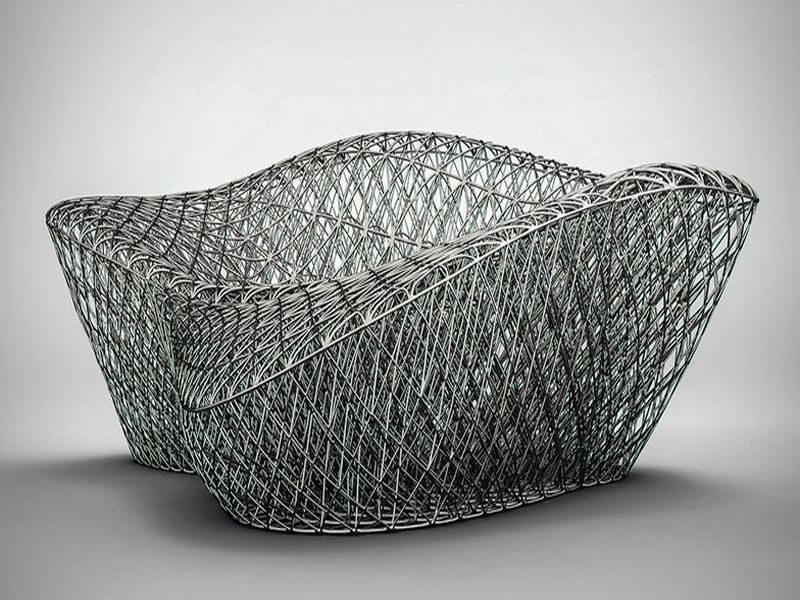 It can never get as exclusive as this – your own 3D printed sofa. The brainchild of designer J Kyttanen, this geometric sofa is made from a mesh and weighs only 2.5 kg. You no longer have to think twice about moving it as you can easily move it whenever you want to rearrange your furniture. L V Daal, another designer went a step ahead and developed a 3D printed chair which molds itself according to the shape of your body, after you sit down on it.
Vases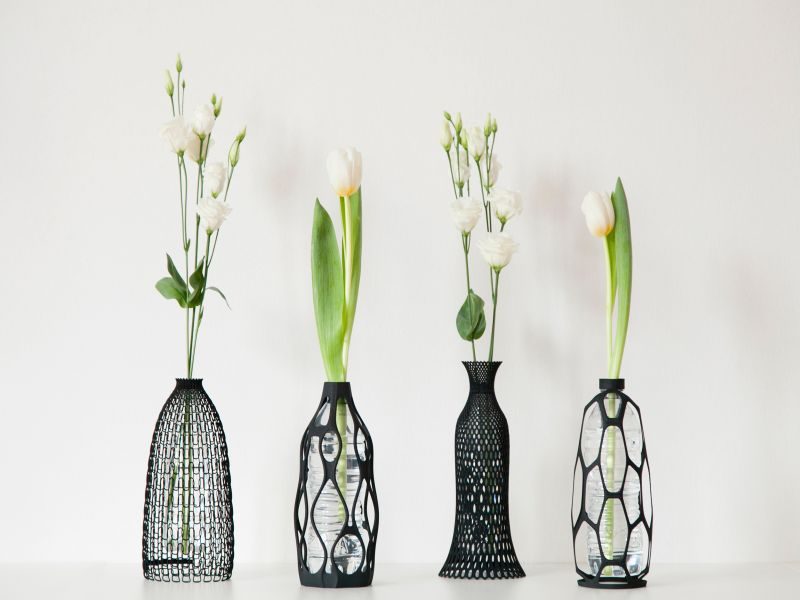 These exquisite 3D vases were designed by the design studio Design Libero as covers for used plastic water bottles. You can repurpose your old bottles and bring some greenery into your house by transforming them into unique and stunning "vases". 
Gold cutlery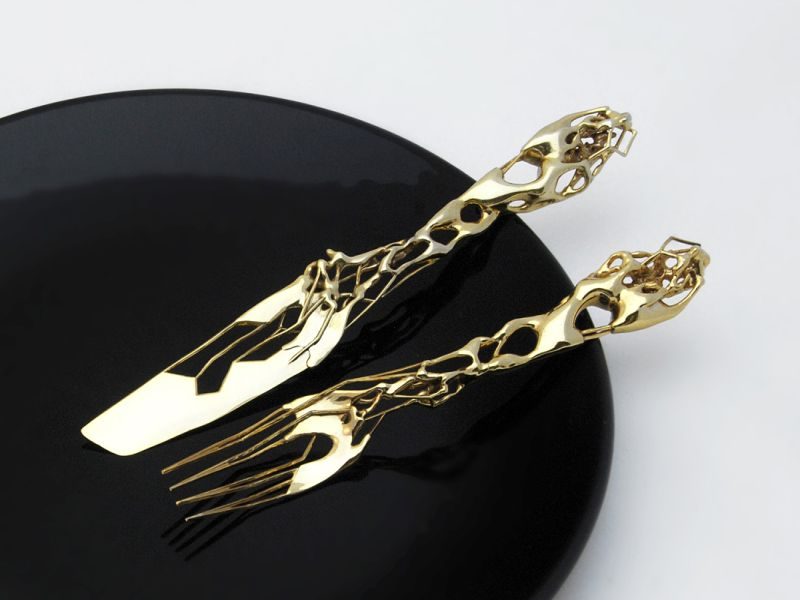 Initially, 3D printers could print only plastic objects. But as the technology evolved, 3D printers could print a variety of materials including precious metals and porcelain. This led to the design and creation of items which are extremely refined and functional, like utensils.
These products do not require a large printer and delicate designs can be crafted on small 3D printers. For example, this 18 karat gold cutlery which is breathtakingly beautiful and this design was possible because of 3D technology. A cutlery set like this one would look stunning at your dinner table – talk about wow factor! 
Tulip lights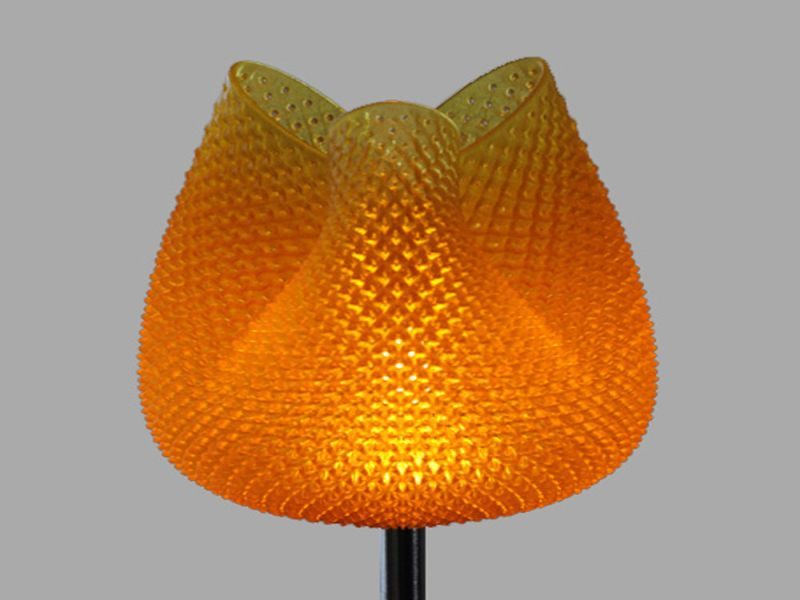 Imagine that when you switch on the lamp, you'd feel as though a tulip was blossoming. This lamp is part of a movement known as biomimicry. They are different from other products as their designs are derived from natural biology and nature, hence named biomimicry. Biomimicked products are gaining popularity and designers are experimenting with designs such as seashell inspired ceramics, which are tougher than factory made ceramics.
Ceramics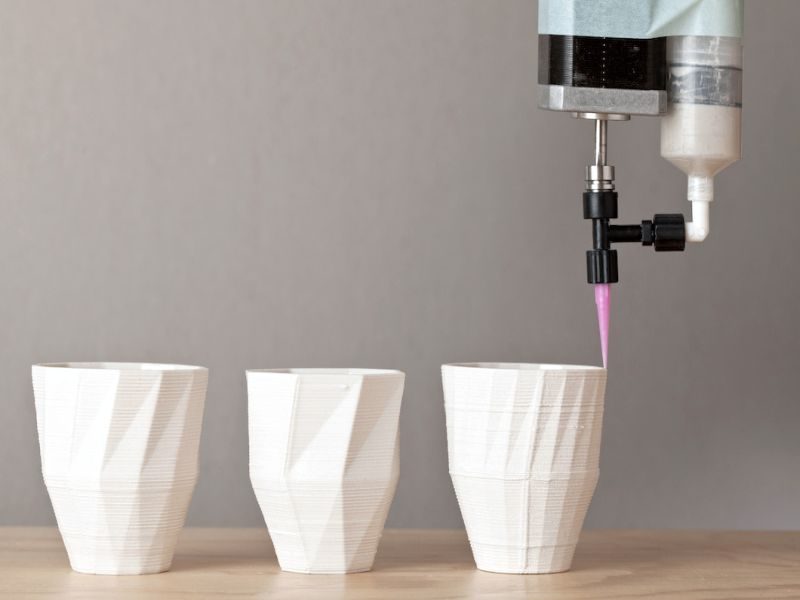 The technology behind the production of 3D ceramics is spell binding. The sounds that we could not see or touch now can be seen, as the sound sensors attached to the 3D printer signals the printer to print ceramic shapes according to the sound vibrations. This form of converting an energy form to another is the science behind this innovation. You can buy wonderful pieces of sound inspired ceramics to grace your home, and take your home décor to the next level.
Sugar pot and spoon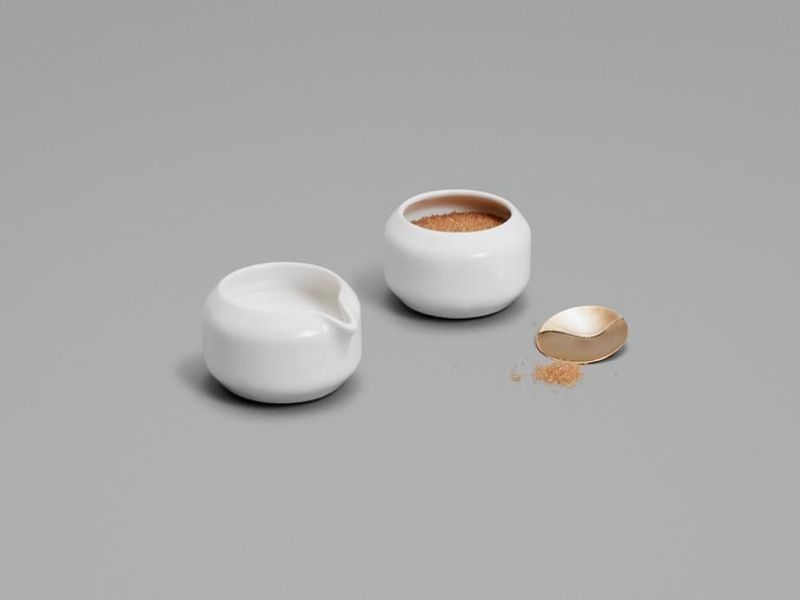 You could buy customized home décor like this stackable creamer, sugar bowl and spoon set (designer – Todd Bracher) which is made from porcelain and 18 karat gold, both of which were 3D printed. These ultrachic items are limited edition of course!
Faucets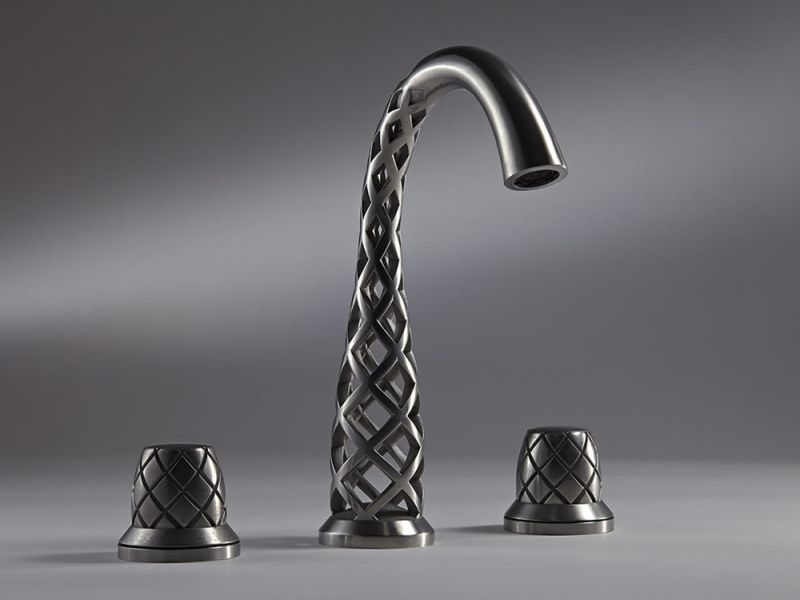 3D printed faucets are transforming the simple act of washing your hands into an unforgettable experience. Stunning designs which were not possible earlier, now are available due to the 3D printing process. For a hefty price, but who cares about price when you're looking for exclusive one of a kind faucet for your bathroom.
Chandeliers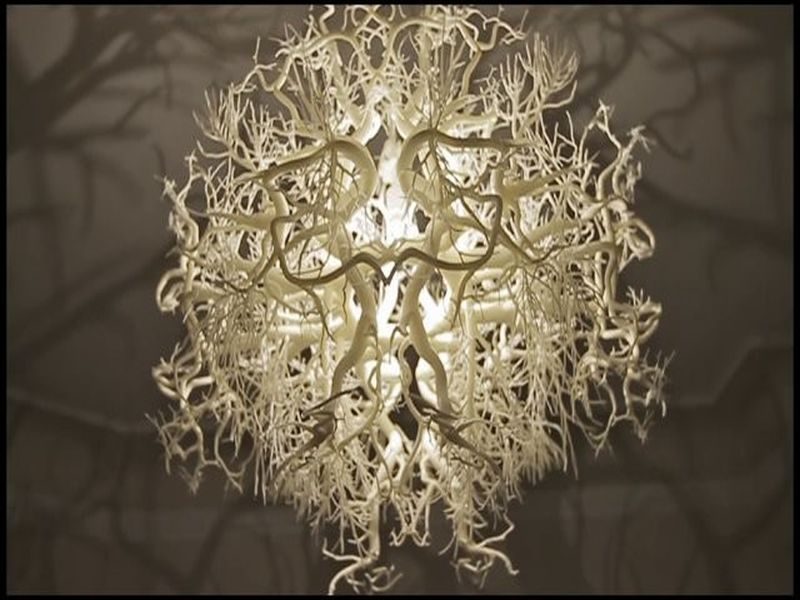 Chandeliers which are artistic and elegant and come in all sizes, styles and design aesthetic. Geometric patterns, tessellations, crystal pendants, all amazing designs which can be a part of your modern home décor. 
Furniture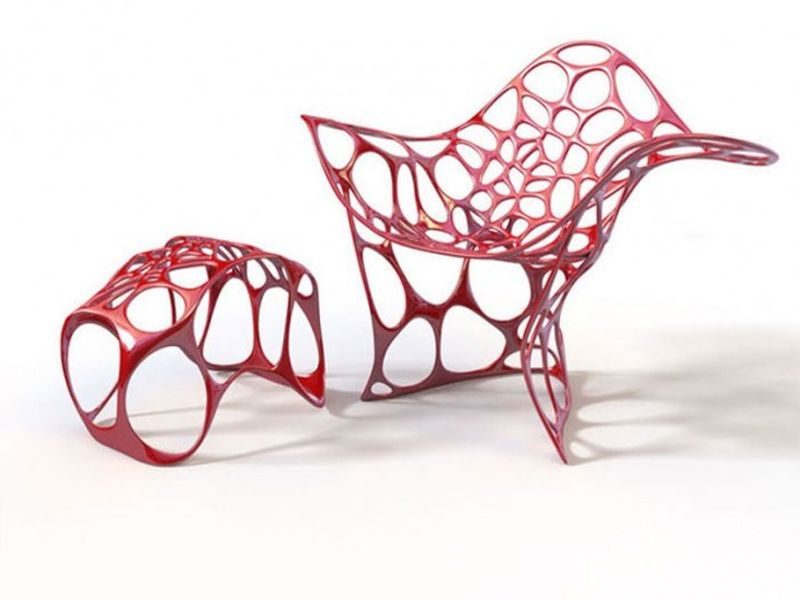 Furniture pieces can be printed one part at a time and assembled to form beautiful chairs and tables etc. The 3D printed parts fit seamlessly together to form a whole. 
Terra planters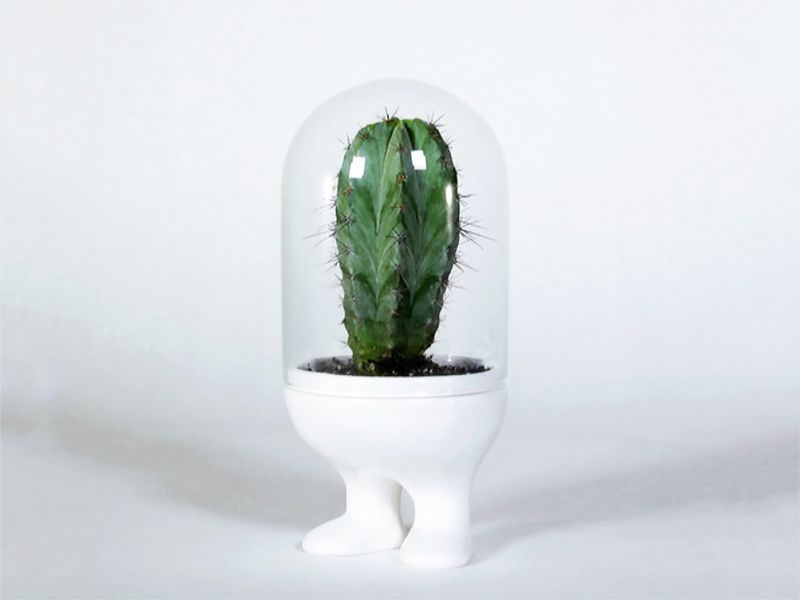 Now you can design your own landscape and terra firma, miniature or huge sizes and you can have green elements of your choice in your home. 
3D printed home décor items can be an interesting and beautiful addition to your home. You can buy pre-designed items or you could customize whatever you require for your home, from chandeliers to utensils.