Andy Warhol's pop art style had many takers then, and many followers now. It's a style to add an element of fun and interest to your décor. Pop art is all about transforming everyday objects or images of famous icons and transforming them with bright colors, repeated patterns and interesting angles. Check out these pop art home décor ideas to create your own pop art inspired décor.
8 pop art home décor ideas
Pop art has retained the same vitality as it had in the beginning. The actual pieces of art still have bold bursts of color, and a quirky sense of humor. You could introduce one element inspired by this style or decorate the whole home to a greater or lesser extent in the style made popular by Andy Warhol.
Colors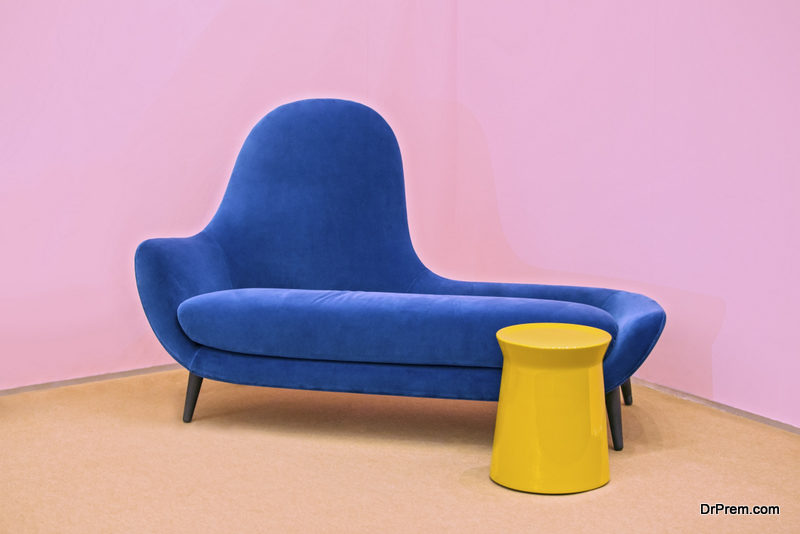 Colors which pop out at you – psychedelic, neon colors – are one of the major aspects of pop art home décor. Bright colors can be incorporated in furnishings or a bright piece of furniture, or both. Velvets and suede are some of the materials which can be used. As it is meant to create an interest or focal point, don't go overboard with too many bright elements. On a white wall, hang a painting or your bike or a pink guitar!
The primary colors – red, yellow and blue were predominantly used in this pop culture. You can use these shades to jolt and shock sensibilities, but in a good way.
Your attitude is what makes pop art what it is! You have to carry the 'attitude' – it's not a realistic kind of art, but in fact as removed from reality as possible. Things to remember – beige is not the color for wall decoration and it's not polite either!
If you have always been a pop art fan, you might already have a number of posters and prints which you think no longer suits your classically designed interior design. Create a contemporary art wall by making an impressive pop art collage. Choose different sizes of posters, photos and paintings to create a fantastic display which would suit any décor.
Do it yourself mural
Paint something in orange and yellow shades and mount it on the wall. It could be a log, or sticks or even your bed. Use your imagination and your colors to paint a pop art mural wall decoration.
Screen-printed canvas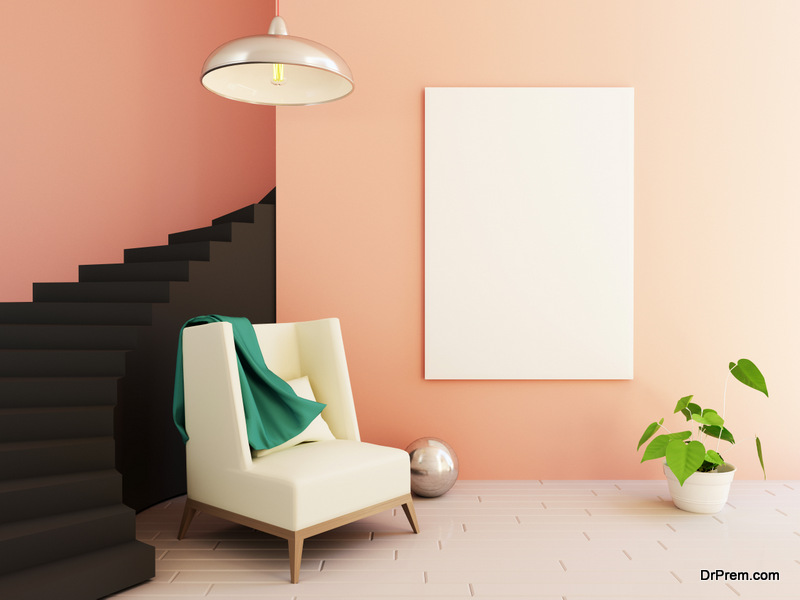 Screen-print is a popular pop art design on a canvas. You'll find tons of designs online. Or you could just buy one. You could buy a poster and frame it. Marilyn Monroe is a favorite subject, as is Einstein. The silhouette of a vintage camera would look great too. The idea is to reflect your anti-establishment sentiments or your cool, personal style without conforming to any traditional décor styles.
Optical illusions
Creating illusions is a unique way to add fascinating and captivating additions to the décor. Using striking light effects, the furniture, surfaces, decorative objects and big mirrors which repeat a certain pattern will give your home a fabulous and genuine look.
There are wallpapers too with pop-art images or graphics. Use it on one wall, as this kind of wallpaper on all the walls can be quite overwhelming. The idea is to give a spatial illusion, making the space smaller or bigger, as you choose. The best aspect of the pop art home décor is that there are no rules – everything goes!
Humor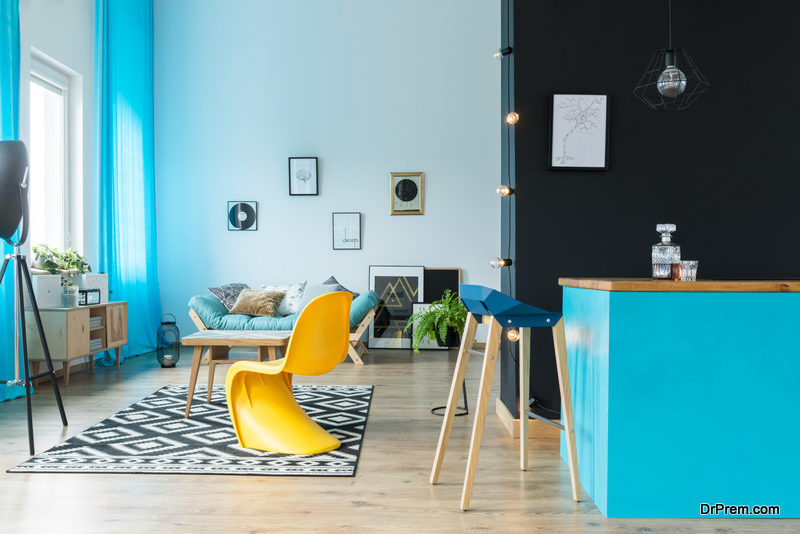 You can take any commonplace object and give it an artistic twist to make a startling, OTT mural or pop art home décor object. Take a globe and color it pink! Throw all notions of 'good taste' out the window and freely express your boldest vision. An element of humor is a must, though – this is what makes pop art so attractive, the funny and irreverent nature. It's not just an interior décor style, but a way to make a statement, about your life choices.
If you use framed posters, then all you have to do is replace it when you get bored with it. People have used pop art in their living rooms, kitchens, as well as bathrooms. It's something to cheer up the onlooker, and is never too expensive, whether its neon colored portraits or a satirical print or pin-up girls!
Neon lights can be part of your pop art home décor in the form of a jazzy spotlight, or bright lampshade, glossy surfaces and a neon-light coffee table will impart a futuristic pop art look.
Cartoon owls
Use your sketching and drawing skills to replicate a series of colorful, funny cartoon owls, all doing different things. It's very cute and will look good in a kid's bedroom. Another idea for DIY pop art style is to paint an old, cheap piece of furniture and make it part of the pop art interior décor.
Kitchen décor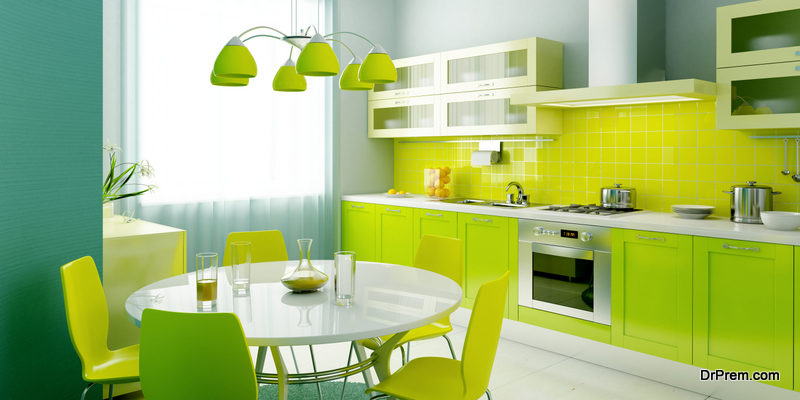 B/W tiles, frames of Marilyn Monroe, classic soda cans and bottles and 60s cereal labels would be great in your kitchen.
DIY pop art home décor
If you have a wall which looks bare in your home, and you haven't yet decided on a particular style for your home, but it does have some modern furniture, then you can paint a huge design on it. You need not have great skill to do it, all you need is some paint, the internet and brush. Seriously speaking, you will need a computer, digital file of image, pencil, flat brush (small), acrylic paint and a projector, paper towels, water, dry erase and roller.
Google pop art and find an image you like, the size has to be around 2433×2460 pixels. A bigger size image would help to trace it on the wall. If you are a skilled artist, you can skip the projector and digital file, and just draw the outline on the wall. Otherwise, project the image (after connecting your laptop, phone or computer to it), on the desired wall and trace it.
Choosing an image which is color blocked is easier rather than painting one with many different shades. Simplify the image according to your skill level – you don't have to replicate the design exactly as you saw it. Paint in the design with a roller, but paint the outline first.  Your amazing pop art DIY wall is finished and ready to impress!