When it comes to choosing a material for a kitchen countertop, the first choice that comes to the mind is granite. Its longevity and durability is what makes the material an ideal choice for heavily used surfaces, including the kitchen countertop. However, several other countertop options that offers the same qualities of granite albeit the costs and maintenance involved.

Wood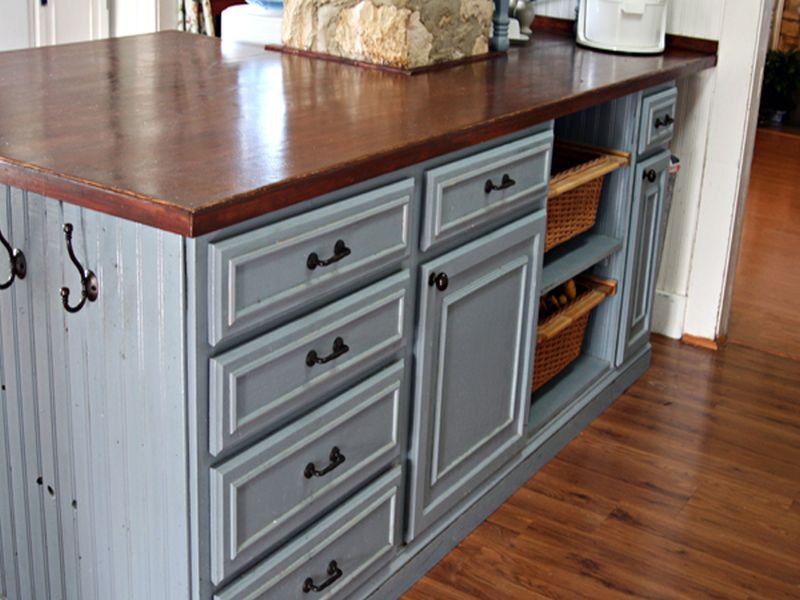 Wood countertops are extremely durable and come with a slew of styling options. While the countertop slabs can be made from different kinds of wood, the most commonly used type is the butcher block. The wooden slabs will acquire a distinct patina as they wear, adding to the countertop's stylish look.
Soapstone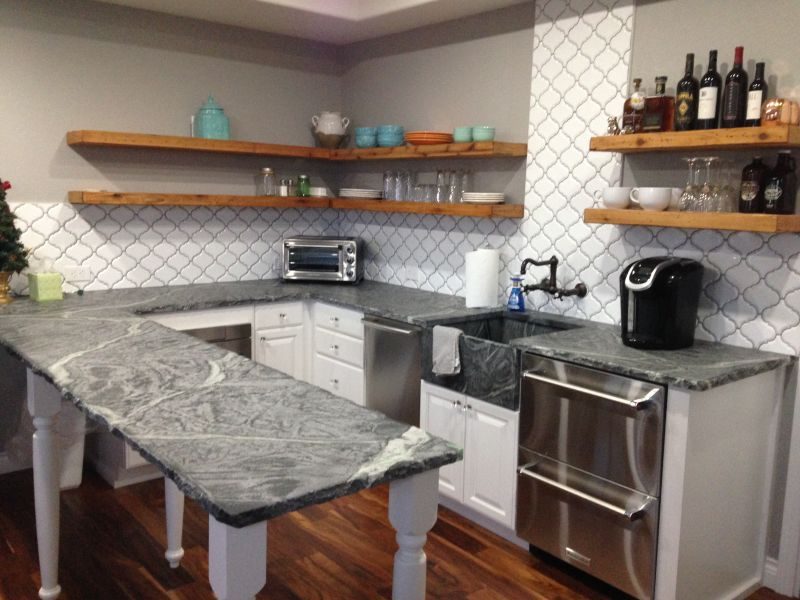 This natural stone is smooth and offers a matte like finish to the countertop surface. It is available in shades ranging from charcoal black to soft gray. It is heat and stain resistant and can be easily cleaned with a standard cleaner. Mineral oils can add more sheen to the stone as it begins to wear over time.
Lava Stone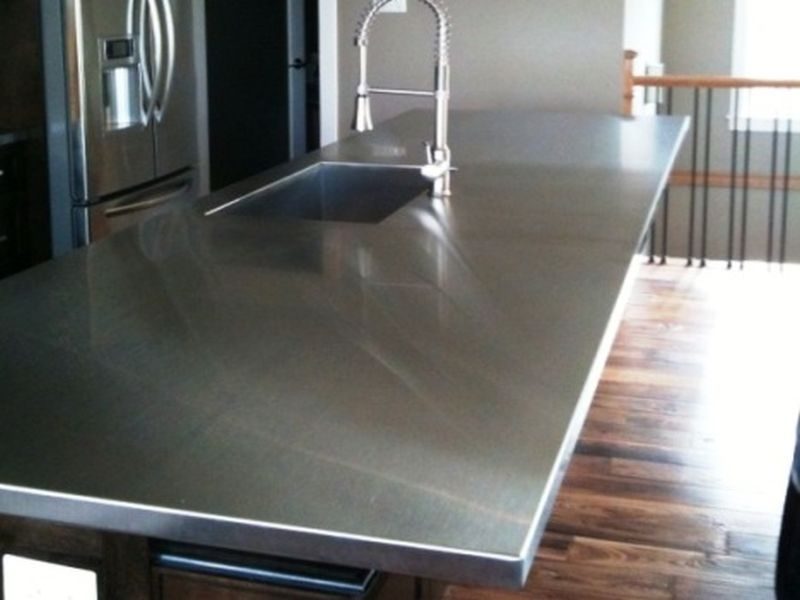 Lava stone is becoming an increasingly popular choice for kitchen countertops owing to its maintenance free properties. It is resistant to heat, cold and stains, and can keep your kitchen countertop looking clean and stylish for years on end.
Engineered Quartz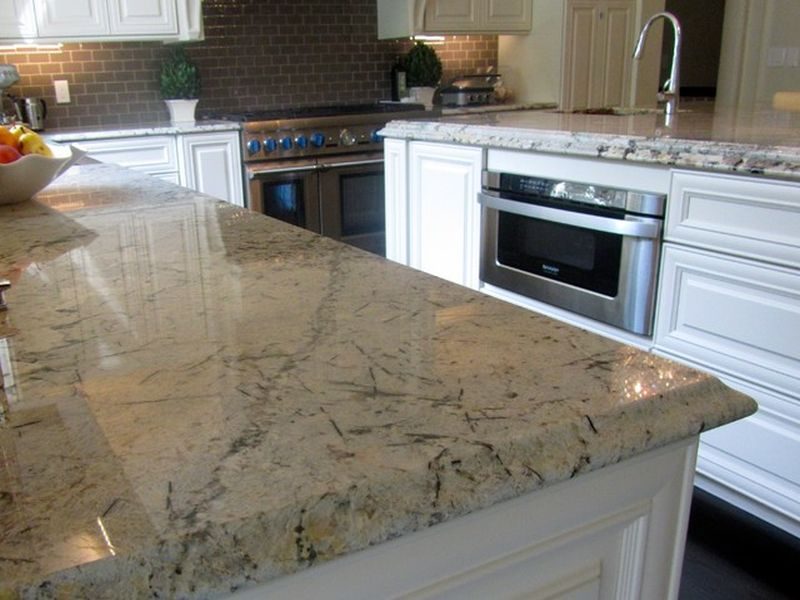 Unlike standard quartz countertops, engineered quartz is made of 95% natural quartz and 5% polymer resins to provide a natural looking countertop that is super hard and low on maintenance. Available in several colors, engineered quartz is also resistant to heat and scratches.
Concrete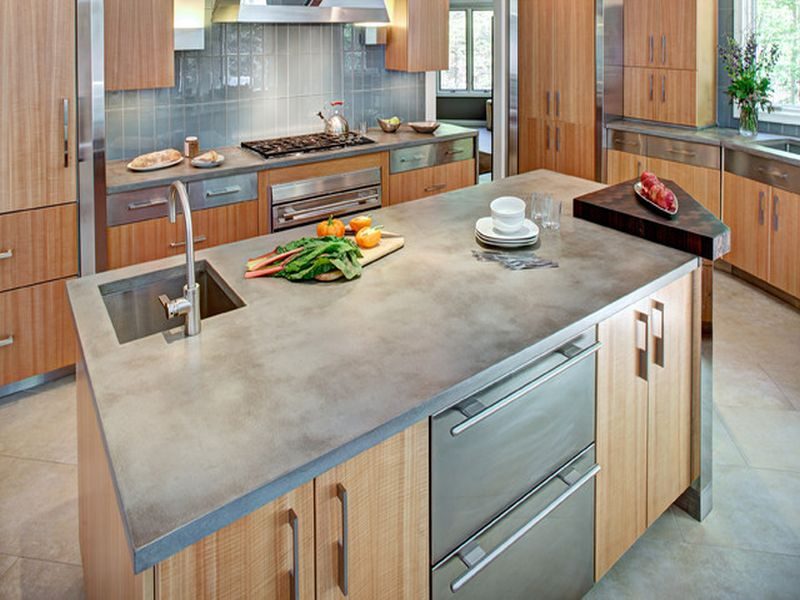 Concrete countertops have become quite popular these days owing to several newly introduced coloring and staining techniques. New methods involve even adding tiles, silicone chips or embedded stones to the concrete mix to create artistic countertops in any shape, size or color. Concrete countertops are not only heat and scratch resistant, but are durable as well.
Glass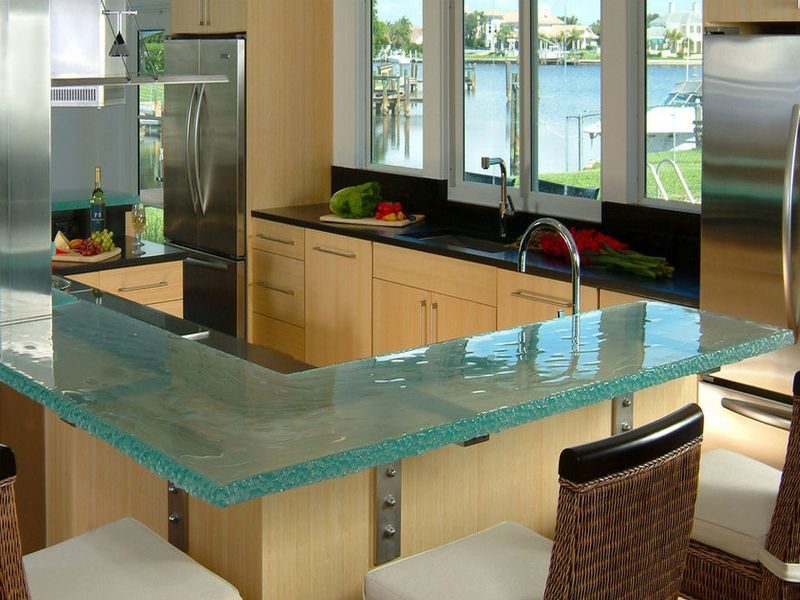 Glass countertops are versatile and can be used in a wide range of artistic ways to make your kitchen countertop stand out. They are resistant to heat and are non -porous. They are also resistant to staining and offer a high end, classy look to any kitchen countertop with ease. Glass countertops come in different thicknesses from ¾ inches to 1 ¼ inches. The glass used for the purpose is first tempered and polished before being sent of edge finishing or banding to get the final product.
EcoTop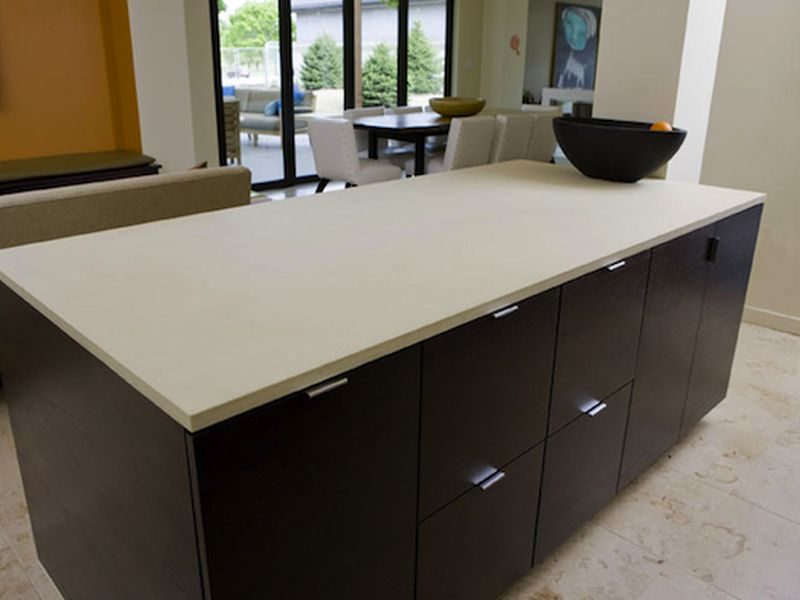 EcoTop countertops are becoming quite popular with eco-conscious homeowners these days. Made out of a combination of paper and bamboo, the material is scratch resistant as well as stain resistant. It maintains its color for a long period and is extremely durable. Cleaning the surface requires nothing more than a soapy sponge, thus making this countertop material one of the most low maintenance options available.
Laminate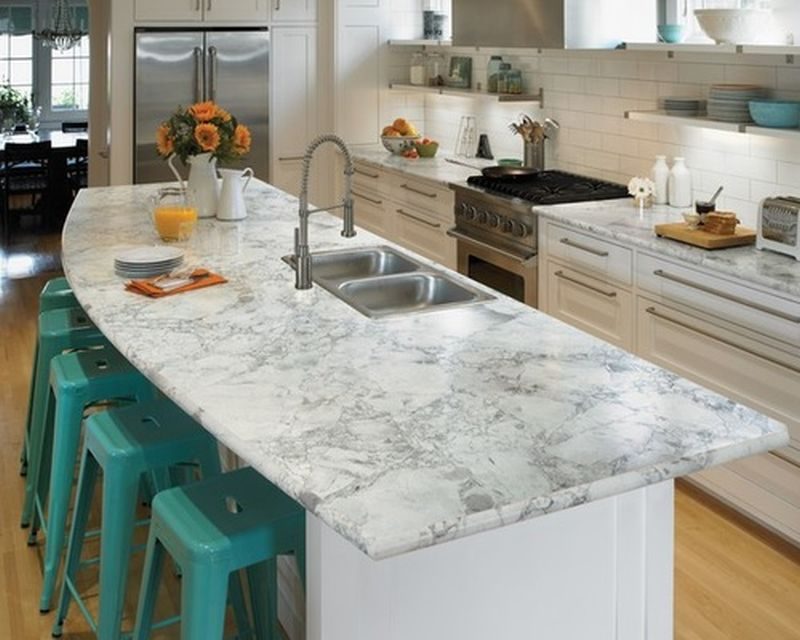 Not many homeowners know about the possibility of using laminate for kitchen countertops. While laminate may not have been considered as a good choice for a kitchen countertop back then, the new range of laminate countertops are shedding stereotypes by offering a wide range of visually stunning finishes while being resistant to heat and stains. Better yet, they are very easy to clean and maintain.
Additional Mention: Solid surfaces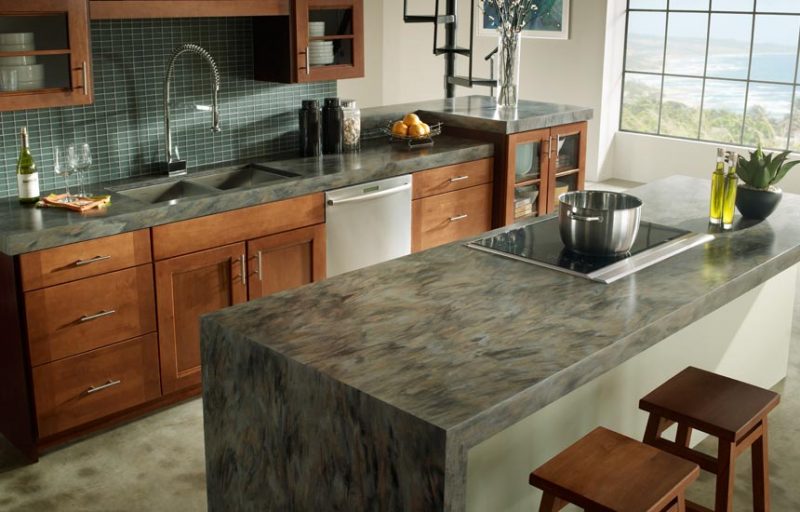 Resembling natural stone countertops, solid surface countertops come with some differences, including lower maintenance and a reduced price tag. Another great advantage of a solid surface countertop is that it can be created sans any seams, which makes cleaning the surface all the more easier in addition to making the kitchen countertop look extremely classy. However, they are not resistant to scratches, they are resistant to heat and moisture.
Summary
While granite is the most common material used for kitchen countertops, a slew of other materials like glass, concrete, laminate and engineered quartz, etc. are being considered for the same purpose. Countertops crafted from these materials offer the same benefits as granite countertops albeit the costs and maintenance involved.