If you're stilling using the traditional window air conditioners for your home, you may have considered upgrading to a central air conditioning unit. However, you're not sure if the cost of the unit would outweigh the benefits you and your family will gain from the new system. Here are some of the most common reasons that homeowners are making the switch from window units to a central home air conditioning system.
1. It Makes for A Quieter Home Environment
One of the biggest complaints that many people have about window units is their noise. They tend to hum at very high levels, which can make it difficult to do normal activities like talking and watching television. Central air conditioning units are much quieter. This is due to the fact that the condenser unit for the central air conditioning unit is located outside. Therefore, virtually all the noise created by your cooling system is outside of your home.
2. It's More Aesthetically Pleasing
There's no denying the fact that window units can detract from the look of your home. The big window units can be easily seen from the outside of your home, and they can disrupt your view out the windows in your home. With a home cooling system, the only aesthetic difference inside is the vents and the temperature setting. You'll never have to worry about having your view out the windows blocked. Plus, the outside unit can be positioned in an exterior area of the home that is out of the mainline of sight. This way, the condenser unit doesn't detract from the curb appeal of your home.
3. More Easily Controlled Cooling Throughout Your Home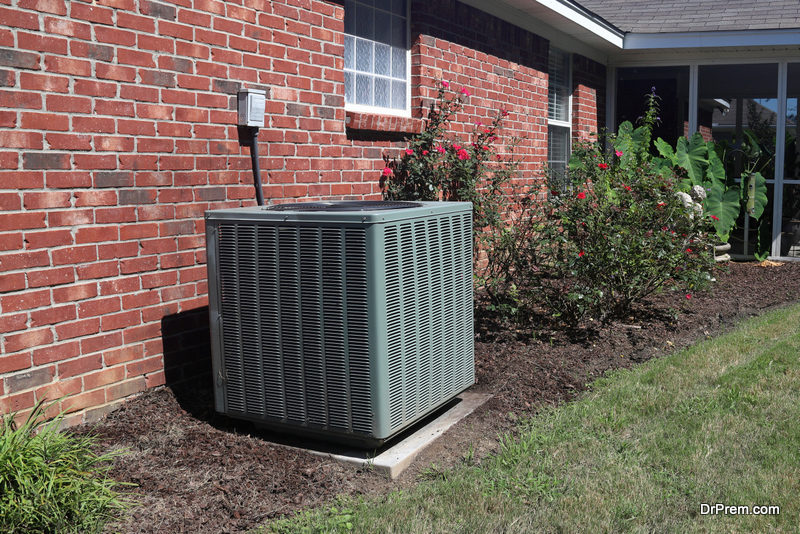 With traditional window units, you'll need to place a unit in each room you would like to have cooled. If a specific room doesn't have a window, then you must rely on the use of indoor fans and open doors to keep those rooms cool in the summertime. With a central air conditioner, you can opt for having a programmable thermostat in each room of your home. This way, you can program the temperature to be cooler in the living room during the evening while you're home. You won't have to worry about wasting money on energy costs to cool the spare bedroom in your home as you can program the thermostat for that bedroom to be off.
4. Less Wasted Cold Air
It's not cheap to keep your home in a cool environment in the summertime. When that cool air is produced by your air conditioner, you want to ensure that it stays trapped inside. Any cooled air that leaks outdoors will be a waste of money for you. With traditional window units, this is a major problem. No matter how much you tape around the unit, there are still many areas where the cooled air can leak out of the window. With a central air conditioning unit, you don't have to worry about losing cooled air out of the windows. This is because you can keep all your windows securely closed when your air conditioner is running.
5. You Can Cool Rooms Old Units Couldn't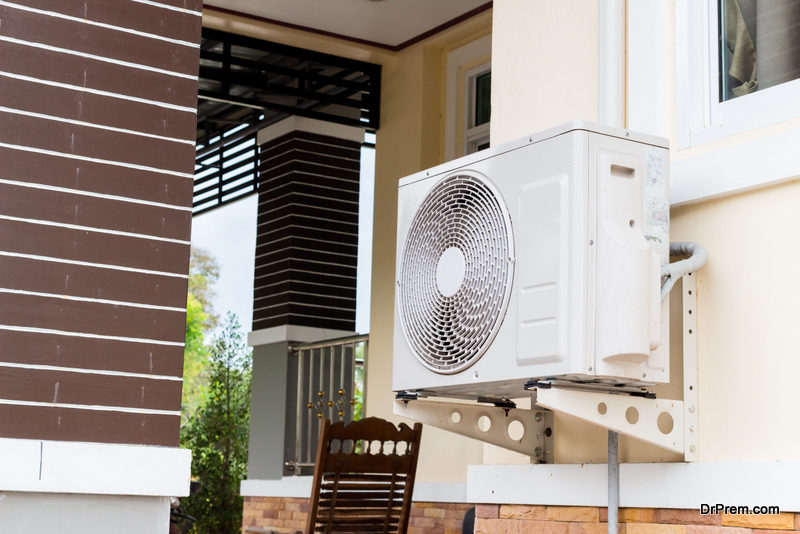 The whole point of the window air conditioning units is that they have to be placed within a window. Any window that wasn't wide enough to put in a window unit required a portable air conditioning unit hose or just didn't get cooled. With a central air conditioner, you'll never have to worry about battling with cooling in any room of your home. The ductwork to this type of centralized system can easily be installed to fit in any room of your home. This way, you can cool every last inch of your home so that your family can stay comfortable throughout the hot summer months.
6. Effortless Installation
One of the many reasons that are holding people back from upgrading to a centralized air conditioning unit is the thought of having to install ductwork. Traditionally, the ductwork for these cooling systems required large metal tubing that was about five to six inches in diameter. This ductwork was run throughout the walls in the home to each room's vent to allow for the cooled air to be dispersed.
There have been many updates in the field of ductwork in recent years. No longer do you need those larger diameter tubes installed in your walls.
Now, units can be made very efficient with a small inch and a half piping that can be easily run throughout your home. This means fewer renovation costs to install the piping with your new system. Plus, "these smaller pipes can be easily covered to make them appear less noticeable when running along on the exterior of your home," says Adam from Total Comfort Solutions.
7. More Cost-Efficient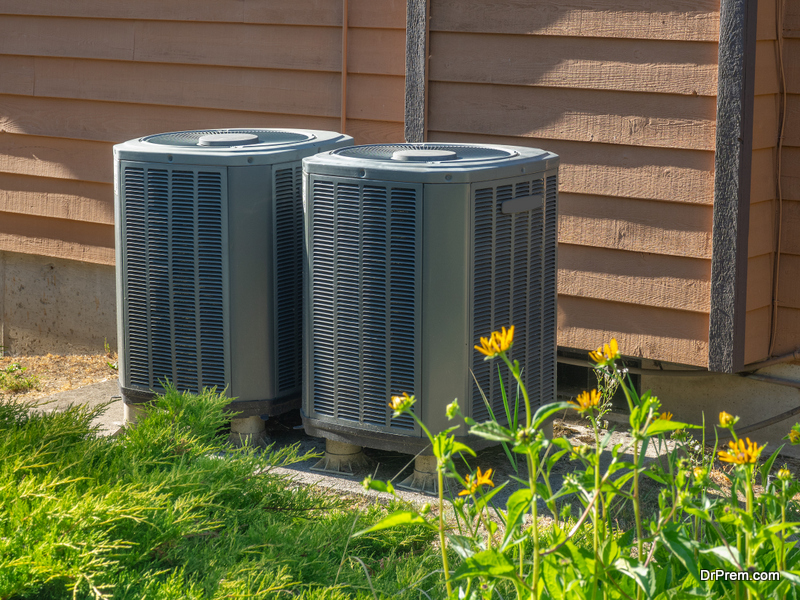 The energy efficiency of centralized air conditioners has drastically improved in the last 10 to 15 years. They're more efficient than ever before, which is great news for you. Most centralized air conditioning units use between 3,000 to 5,000 watts per hour. This is just an average estimate that will vary depending on factors like the square footage of your home and how low you set the thermostat.
If you take a moment to calculate the energy usage of all the window units throughout your home, you may just be surprised at the difference. A centralized air conditioner will be able to cool your home using less energy. Plus, the centralized unit will be capable of cooling those rooms in your home that your window units couldn't touch.
8. It's Much Safer
We're talking about safety in two different respects. The first is the physical safety of your home. When you have window units installed on the first level of your home, they create an easy area for burglars to enter your home. With a simple push up on your window, a slide of the air conditioner window extender cover, or a smash of the unit itself, a thief can easily gain access to your home when you utilize window air conditioner units.
The second aspect of safety that we're going to refer to is your health. A centralized air conditioning system comes along with filters in your ductwork. These filters typically need to be changed every three to six months, depending on specific factors like the number of pets you have and the number of hours you use your system each day. With window air conditioning units, you'll need to clean out the filter at least once a month in each unit. That's a lot of filters changing to remember to keep your units running safely.
Without proper filter changes, you'll run into a couple of problems. First, the cooled air produced in your cooling system will not be filtered for debris like allergens. Second, the filter in your cooling system can become blocked. This will make it more difficult for the cooled air to flow freely throughout your ductwork. When this happens, your system works twice as hard to push that cooled air throughout your system. This leads to increased energy bills, especially in the worst of the hot summer months.
Final Words
Making the upgrade to a centralized air conditioning unit may be something that you've been debating for years. While it does require a large financial investment to upgrade, it's well worth the money. The above are just some of the many benefits you'll receive when you install a central air conditioning unit in your home.
Article Submitted By Community Writer