You can transform your small living room from being stuffy and cramped to a spacious, pleasant room you'd love to spend time in. You can change the décor to maximize space and light. The color, objects and furniture in the room can have different placements, you can change from blinds to drapes, or opt for minimalist décor which would open up space and give the impression of a spacious room. Take a look at these 9 ideas which you can incorporate into your design scheme for your small living room:
Use mirrors strategically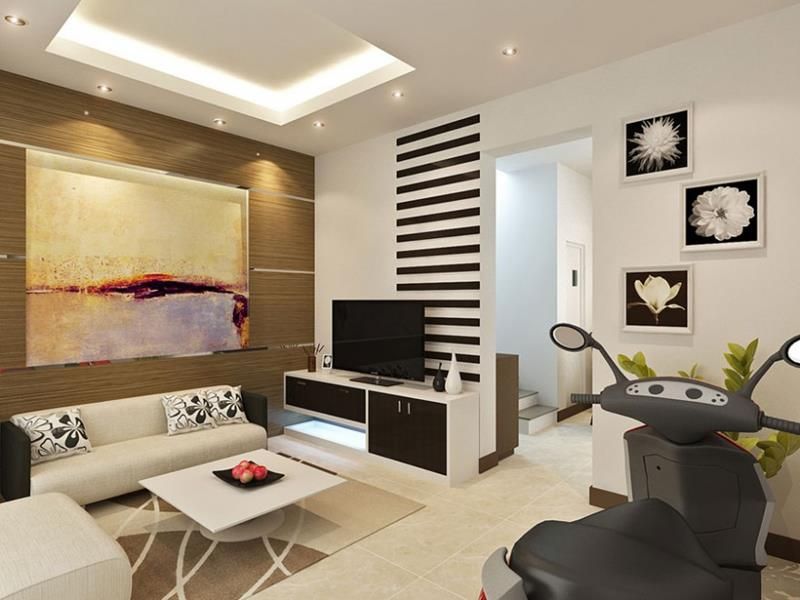 Most designers use mirrors in small spaces to give the impression of a larger space. You can also do this to make your small living room fee larger, by hanging a big mirror at a central point in your room. The mirror can reflect light from the window (and if your hang it opposite your window, it will reflect light as well as the view), and other light sources within the room, making your room brighter and more cheerful.
Choose furniture with more than one function
Choose sofas which have hidden storage, so that you don't have to add extra storage in your room. You can have box seats which have storage underneath as well, and coffee tables with shelves or a cabinet which can act as a coffee table, or a desk which can be used as a dining table. Multifunctional objects will open up space and make your living room much more spacious.
Use neutral colors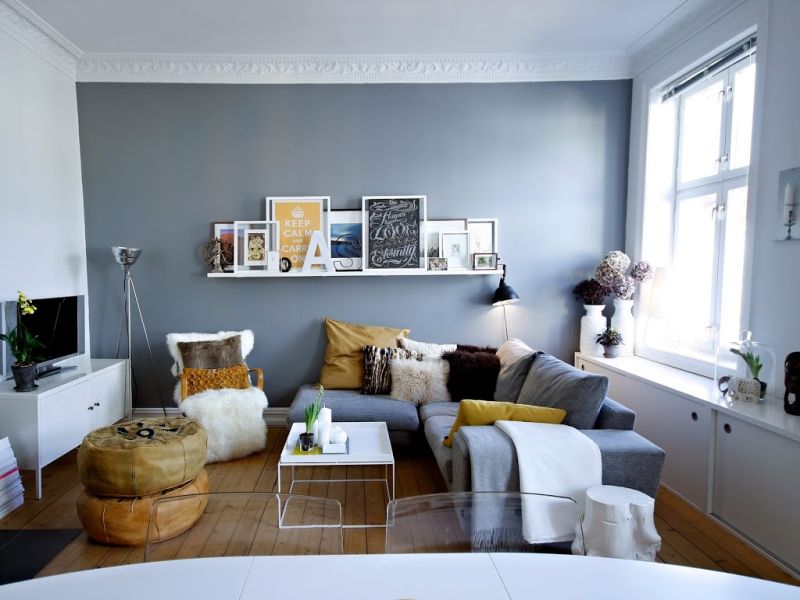 Using neutral colors on the floor, ceiling, walls and furniture expands space. A beige or off-white palette has the effect of pushing back walls, thus creating the illusion of space. Soft colors also illuminate spaces as they reflect light. The added advantage of neutral colors is that it creates a soothing environment and imparts sophistication.
Draw attention upward
If your room has less width but a good height, you can use this to your advantage. Decorate in a manner that the high ceiling is noticed. Full-length drapes going from the floor to ceiling look stylish and draw attention to the ceiling. You can also fill an entire wall with some beautiful artwork (small to medium size) as they will take your gaze away from the horizontal eye-level space and invite you and your guests to look upward, and you will not feel the small width of the room.
Choose smart lighting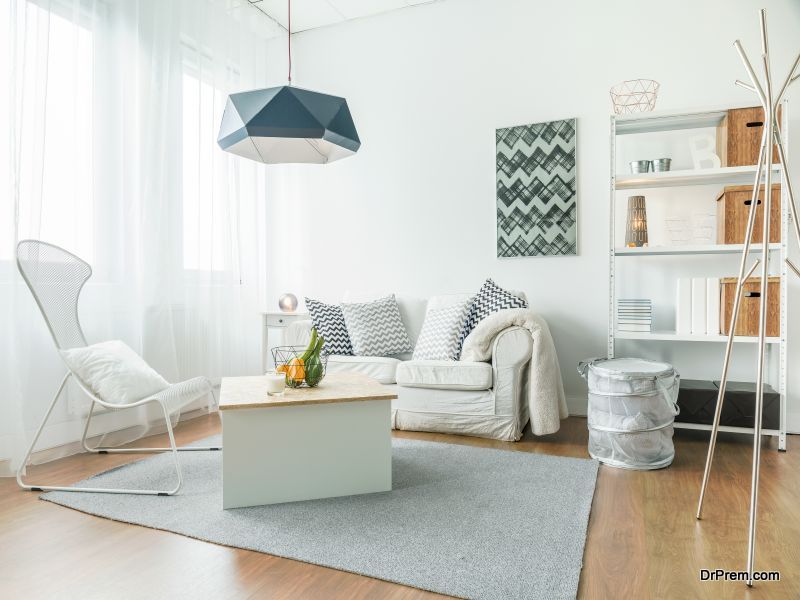 Lighting should be chosen in a way that they do not take up floor space. Use wall mounted lighting like swingarm lamps or a chandelier which can be hung from the ceiling. You can save on space and your room will look beautiful too. There are thousands of designs to choose from, so you can choose something which matches your taste and budget.
Select objects which look lightweight
Check the visual weight of objects, especially furniture when you're shopping for your small living room. The design, color and size should be such that the furniture and other objects look lightweight, as opposed to pieces which are heavyweight and boxy, as these will constrict the space.
Be bold
You can choose neutral base colors for the walls, floor and ceiling, but you can choose bold patterns for your cushions and rugs, fill your room with fresh flowers to make it eye-catching and fun. Add a few statement pieces to express your personality.
Have fun with scale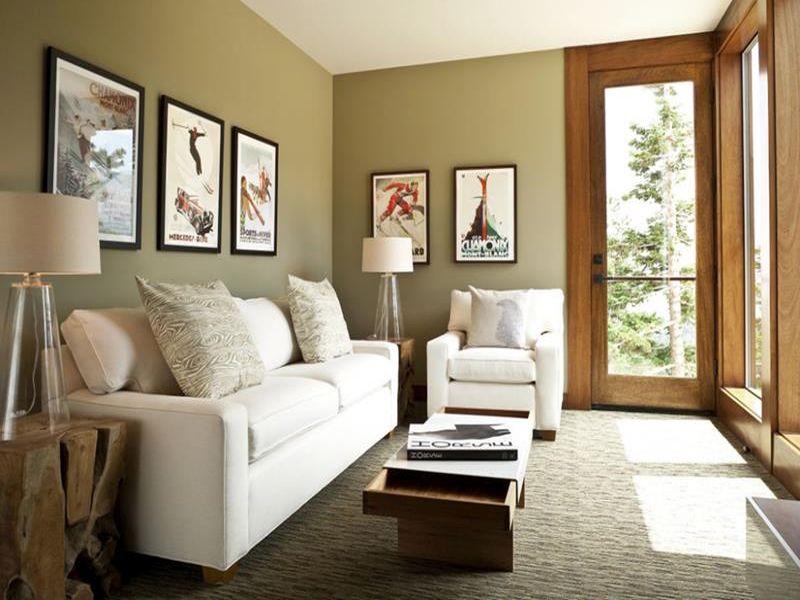 You can have a few small pieces of furniture, and one extra-large recliner or club chair to stretch out your legs. Having too many small things in a small space might give the impression of clutter, so the extra large element makes it feel like a bigger space and creates a comfy corner as well.
Place furniture in the centre of the room
If you place the furniture in the centre of the room, or place some of the seating at least in the centre and place the storage and other elements behind the furniture, you can add volume to the room.
Lightweight furniture, neutral colors, wall-mounted lighting and so on are easily doable ideas which can convert your small living room into a larger, stylish and inviting space which you would be proud of.