A toaster is one of those kitchen appliances which can be found in almost every home. A slice of toasted bread is one of the simplest meals you can make, as you just have to pop the slices in and they come out perfectly brown and crisp. But the simple toaster has not been forgotten by modern design and technology, and has undergone radical changes (in some cases).Transparent toasters or 'smart' toasters,  or toasters which look fabulous – so many amazing designs that you'd be spoilt for choice.  Read on about 15 toasters that you'll love for sure:
Transparent toaster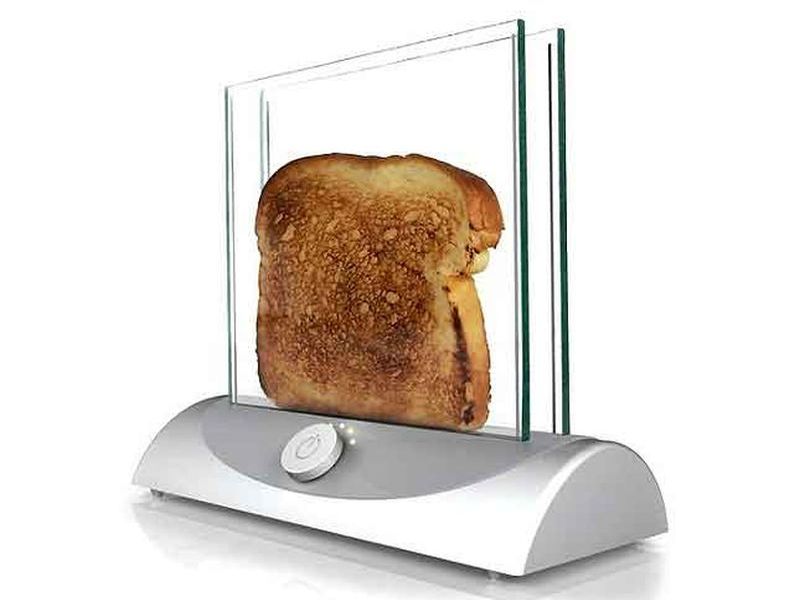 The days of burning toast will be over, with this new concept. The glass is supposed to toast the bread and we can see the browning we require. So no more burnt toast!
Futuristic toaster
This is a 'tunnel' toaster in which you put the bread in at one end and after a few seconds it comes out the other nicely toasted. But some feel this toaster needs more features to be 'futuristic'.
Pop up art
Art is everywhere and now it's in toasts too. This pop up toaster has a coloring kit with art plates which are interchangeable, making toasts more interesting. Kids would definitely like colorful toasts with fun images on them.
Funky hippie
These toaster are have multicolor hippie inspired designs on them, adding some color to your kitchen – a far cry from the solid colors and stainless toasters which are usually seen on shelves.
Muffin and egg toaster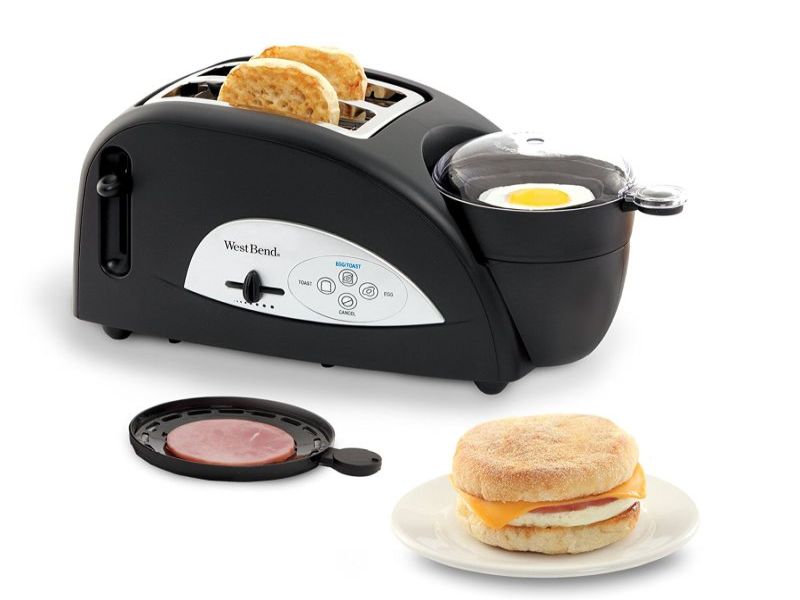 In four minutes, your muffin and eggs are ready. It can poach or boil eggs and also warm up sausages, which means you can have a complete breakfast before leaving for work, or a quick snack mid-morning. This all in one toaster can encourage lazy better halves to make their own breakfasts too!
Message toaster
This toaster has a message board on which you can write notes which get toasted in the bread. No can claim to have not seen your messages after this.
Trebuchet toaster
This toaster will catapult the toasted bread straight onto your plate, but you do have set the toaster and your plate at the correct place.
Printer toaster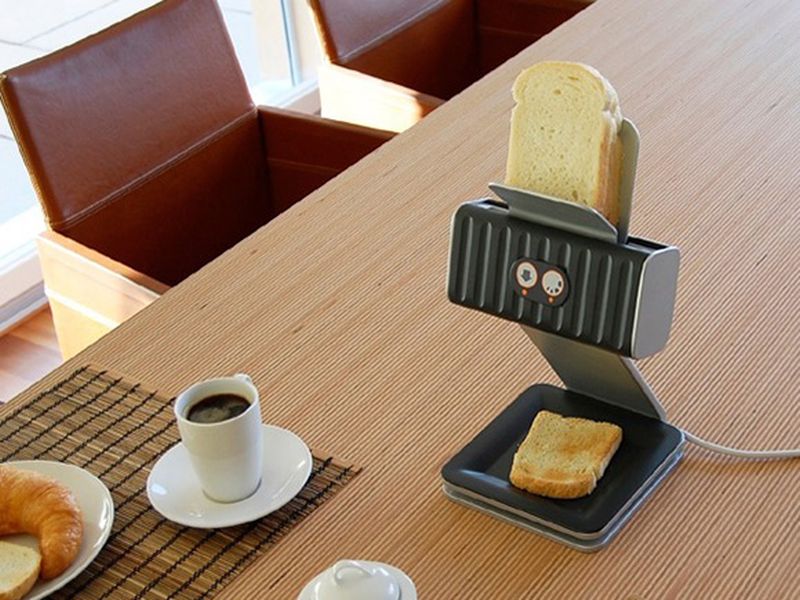 The design is inspired by the design of the ink-jet printer and the breaded are fed into the toaster from the top, which is then toasted and ejected on the base.
Portable hand held toaster
This cool toaster is a ceramic one which is hand-held and portable, designed by Kim Been. It looks like a butter knife and vine and butterfly illustrations multiply to indicate the browning beneath the toaster. You can't multitask as your bread is being toasted, but then again, you can have perfectly toasted slices right at your table.
Breakfast center
This tiny kitchenette is a handy gadget which has a coffee maker (for 4 cups), a griddle measuring 8×10 and a toaster oven for 4 slices. The toaster makes a complete breakfast and also has a 30 minute auto shut off feature too.
Wall-mounted 'Sunrise' toaster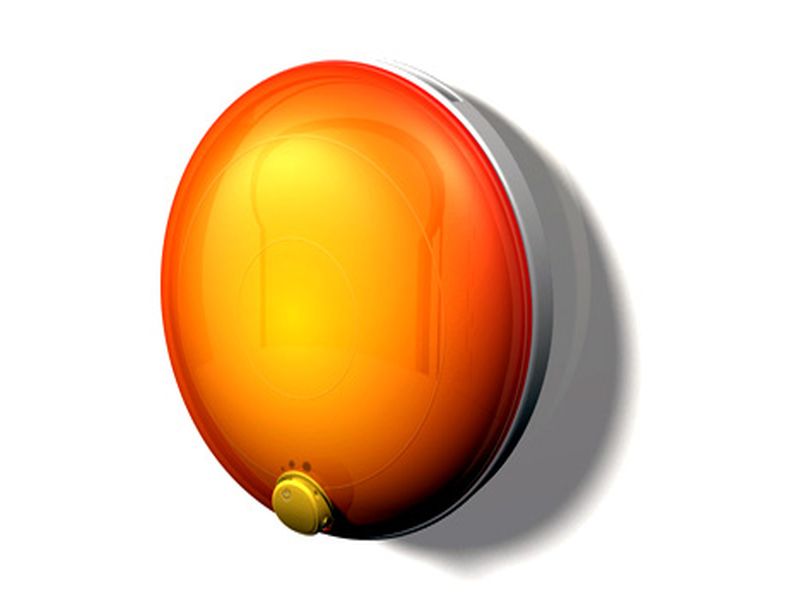 The 'Sunrise' toaster is yellow, round and suspended, reminding one of the sun. As it toasts the bread, the toaster emits light and shines brighter when the toast is done. Pretty cool!
Breakfast set
Another toaster which comes with a complete breakfast option, this set comes with a toaster, milk frother and coffee maker on a tray which is powered by a portable lithium ion battery. Now you need not miss breakfast at all.
Mika Becktor's toaster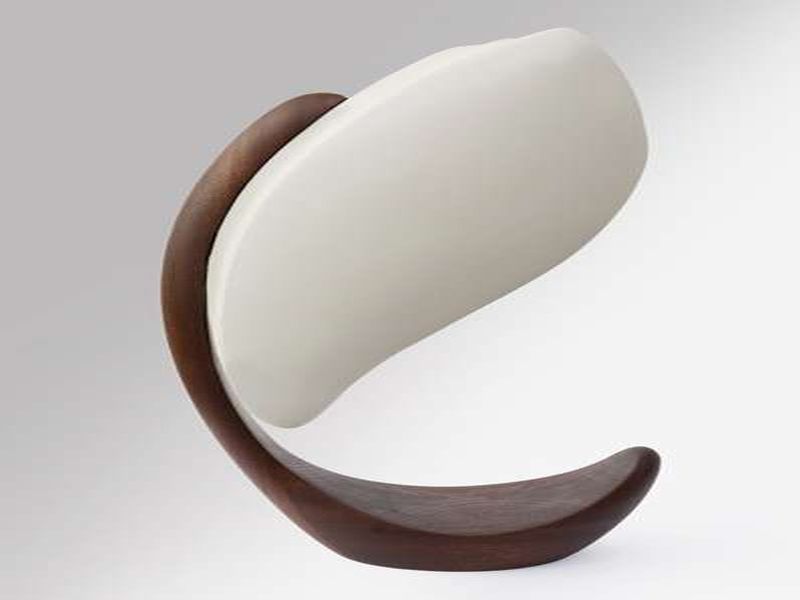 The elevated toaster has a sleek curved design and looks great. The elevated toaster lets breadcrumbs fall on the base rather than getting stuck in the toaster.
Tree toaster
This tree toaster is transparent and holds the bread in toasting leaves toasted by nano-electric membranes, which marks the toast with a beautiful leaf pattern.
CNC toast printer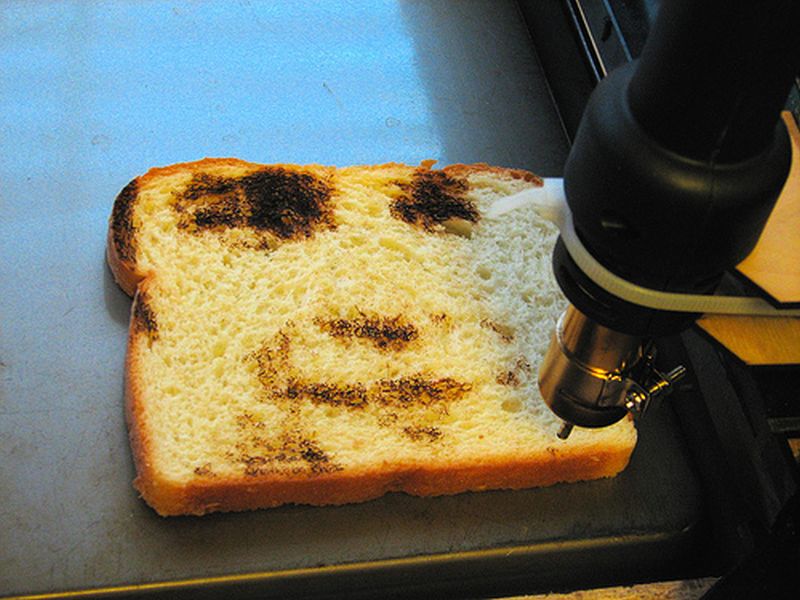 This toaster prints patterns on toast using a hot air gun, which is mounted on a computer controlled system. The xy system blasts the bread to create designs on the bread.
These cool toasters are functional, look good and show us how technology and design has brought about innovative changes in the simple toaster.