Designing small sized bathrooms can be very challenging. Even if you are considering bathroom designing ideas with tiles, you have to think about every small detail. From the type of furniture and accessories, you plan to have to even the layout, size, and shape of your bathroom. For interior designers, this can be a very easy task. However, for a homeowner, it can get a little a challenging. Nevertheless, you do not have to be disheartened.  With this guide, you will get a brief idea of the different types of bathroom tile ideas there are in the market. You will also get a good understanding of how and where you can use them.
Earthenware textured bathroom tile ideas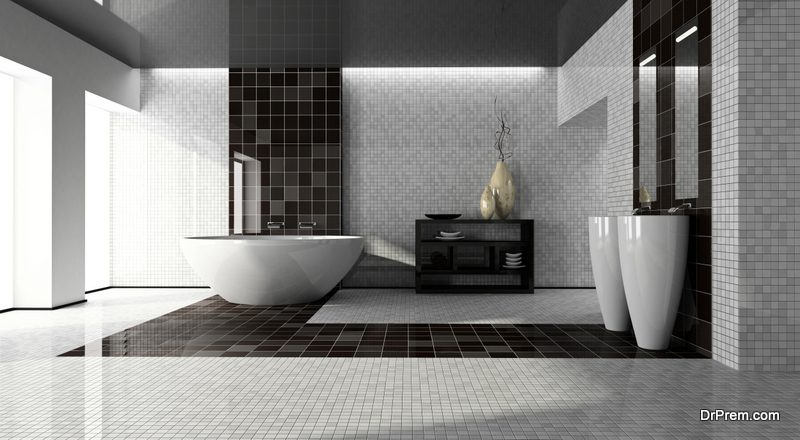 People who are looking for durable tiles with a natural twist, earthenware textured tiles is the right choice for you. These tiles have a very natural look and often made from clay or mud. Today, you also get the bathroom tiles that are made from ceramic. However, they replicate the Earthenware look.
Mosaic Tiles textured bathroom tile ideas
Flawless, artistically designed, vibrant colors are some of the characteristics of mosaic tiles. These tiles make a perfect addition if you are planning to give your bathroom a traditional look and feel. It is also a great choice for people who love to have a colorful bathroom.  You can use these tiles as highlighters or for the entire bathroom.
Bathroom designing ideas with tiles using Quarry tiles
These bathroom tile ideas are perfect for people who love the classic look. They come in various hues of browns, blacks, and various other natural colors. They are beautiful to look at and give a pleasing appearance. Because they look so natural, you can also use them as floor tiles.
Artistic tiles or Hand Painted bathroom tile ideas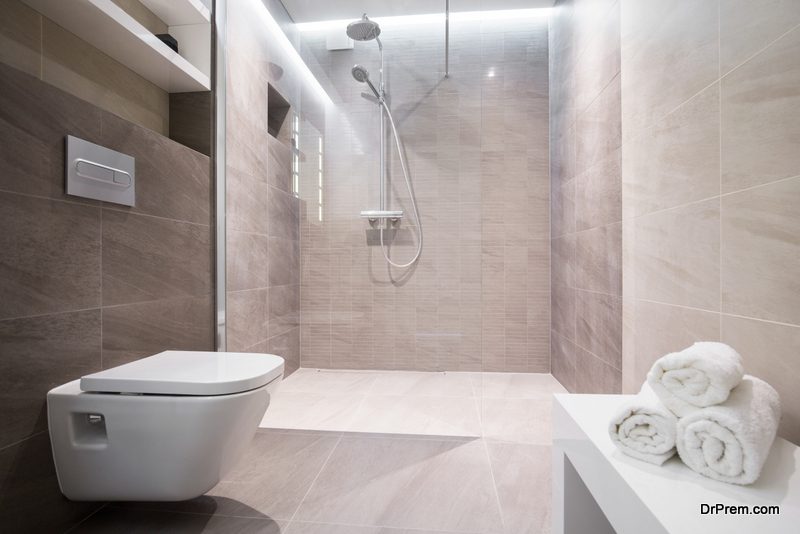 The beauty of Artistic or Hand Painted tiles is that you can make a very unique concept by using them. In some cases, you have the flexibility of customizing the designs, colors, and shapes of the tiles. These are generally custom made, so they can be expensive as well. For those who are looking for a cheaper option, you can paint the tiles yourself.
Textured bathroom tile ideas for different areas of the bathroom
There are different places in the bathroom where textured tiles could be used. You can use tiles to establish an interesting decorative style and take care of minor detailing. Textured bathroom tile ideas are a good choice if you want to mix and match the different colors, styles, and texture. If done in the right way, they can look very beautiful and unique. However, you need to be very careful not to overdo it. Mentioned below are some bathroom tile ideas for different areas of the bathroom
For the floor
When choosing tiles for the floor, ensure that the chosen tiles can withstand water and clean easily. Textured tiles like ceramic tile that are circular or travertine can give you a very ticklish feeling on your feet.Nevertheless, these are very good in the prevention of slipping down in the bathroom.
To get the natural feel, you can opt for stone tiles. If you want to get a very modern looking style, then you can opt for slate gray colors. Terracotta tiles can give you a very Spanish feel or a rustic style. When this is added to marble or glass, it can give a very luxurious and glamorous feel and look.
For the counter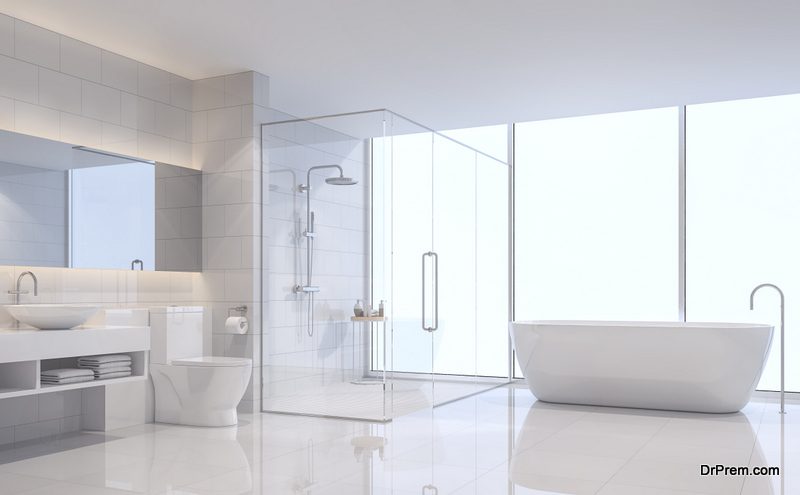 In comparison to textured flooring, texture countertops are a very unique idea. They can give a bathroom a very different look and twist. You can also add smaller tiles which are made from glass or clay in different colors to enhance the overall look of the counter.
The shower or tub
To create warmth, you can use textured tiles. Add a theme along with it and you can get a unique and beautiful shower or tub decor. To personalize it, you can also add the names of your family members, which is designed with smaller tiles.
For the walls
This is one of the trickiest places; the walls of the bathroom should not be overpowering with too many patterns or colors. Keeping it plain and simple is the safest option, however if you want to go to another level, then you can choose multi colored textured tiles on one of the walls of your bathroom.
Tips to keep in mind while designing your bathroom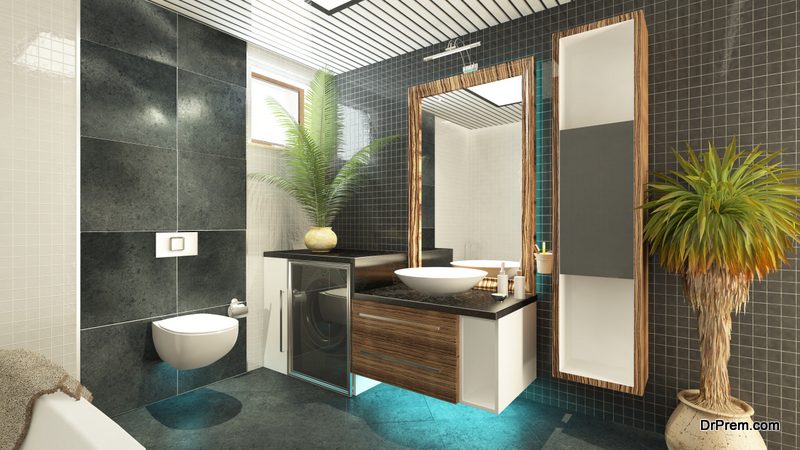 The layout, designing, and color theme plays a vital role when you considering bathroom remodeling ideas with tiles. It is important that you should keep in mind the size of your bathroom so that you can choose accordingly.
Pro tips for small bathroom
While using textured bathroom tile ideas for small bathrooms, make sure that you do no overdo it. Given the fact that you have a small sized bathroom, it is advisable to use bathroom tile ideas that will brighten the place and make it look bigger.
Pro tips for large sized bathrooms
On the other hand, while dealing with large sized bathrooms; you have the benefit of choosing bigger prints that will help to reduce the large sized look. Opting for a little darker color will also help to tone down the large sized look. If you are considering bathroom tile ideas then you can opt for the mix and match options with mosaic tiles.
Concluding note
Bathroom tile ideas is essential for everyone. The bathroom is also a very important part of our homes; this is why it is vital that it should be designed in the right way. Choosing the right kind of bathroom tile ideas for the space where it is going to be placed is very important. This helps to make your bathroom unique and at the same time, it should be just right. There are many ideas available; however choosing the right idea is a must when you want to blend it with the concept you have in mind.
Thus to conclude, there is no end to the bathroom tile ideas and designs of your bathroom. However, it is essential that your bathroom should give you the relaxing feeling that is necessary for you. This is one place where we send a considerable amount of time and that is why it should be welcoming.