It was in 2006 that Studio Job presented five powerful and unique pieces of furnishings as part of its Robber Baron series during the Miami Design. Cast in bronze, these five pieces combine stylized elements from world-famous landmarks which represent industrial might, corruption and, of course, wealth of the 19th century American tycoons and modern day Russian oligarchs. The collection seems to be a paradoxical combination of the pride and shame of art and industry.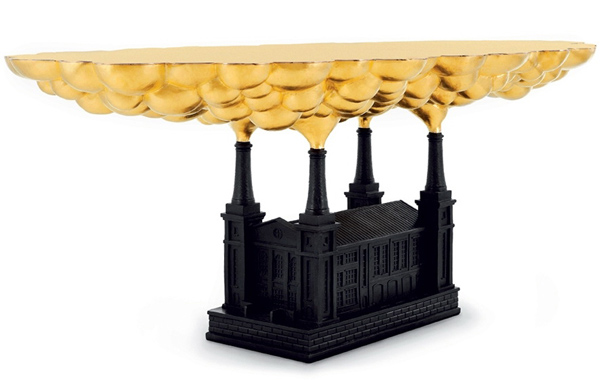 A patinated, cast-bronze table has been created based on the Battersea Power Station in London and the Peter Behrens factory. An open-work tabletop is produced from the pollution smoke!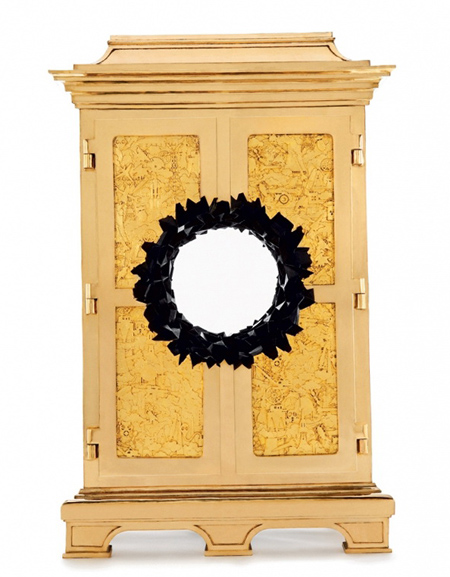 The second piece is a polished bronze cabinet brilliantly patinated in black with a "bomb crater". The gilded relief around the crater and the cabinet itself has been inspired from André-Charles Boulle's 17th century armoire. The doors open and close via a ball-bearing mechanism.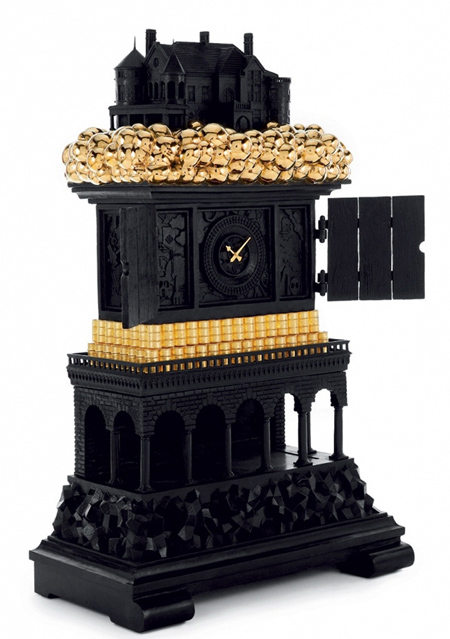 Inspired by Big Ben in London, a mantelpiece with a clock is the third furnishing. The patinated bronze pedestal is supported by gold-gilded oil barrels which are placed on the roof of the Florentine Galleria. At the top is a modern 'dream-house' in cloud nine.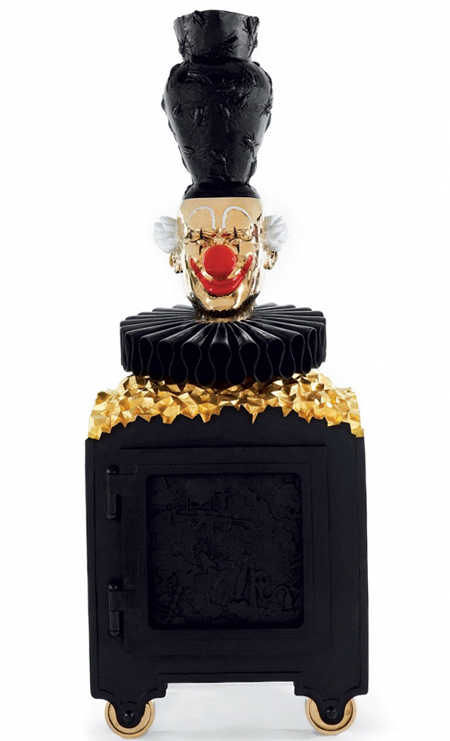 A patinated bronze safe is the fourth in the line-up and it has a popping Jack-in-the-box on top. The clown's nose activates the locking mechanism while the doors employ a ball-bearing mechanism for opening.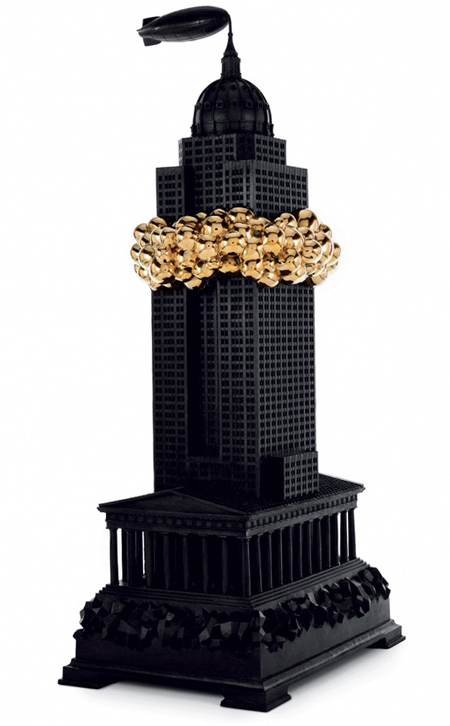 The fifth piece is a standing lamp that has designs and elements inspired from the the Empire State Building, the Parthenon and the St. Peter's Basilica. The bronze cloud helps in changing the hundreds of light bulbs which light up numerous windows.
All the five pieces are examples of exceptional detailing and modeling. They have iconic belief which exhibit master craftsmanship. One thing is for sure – you have to either be a 'robber' or a 'baron' to ow this limited edition collection!