An average home throws away at least 3-4 glass bottles every
month. The number is significantly higher for wine drinkers. However, the latest
trend in home decorating favors upcycling and using your old bottles is a great
way to minimize your trash while boosting your interior décor. Here are some
awesome ideas that help you decorate your home with bottles.
1. Wine bottle tea
lights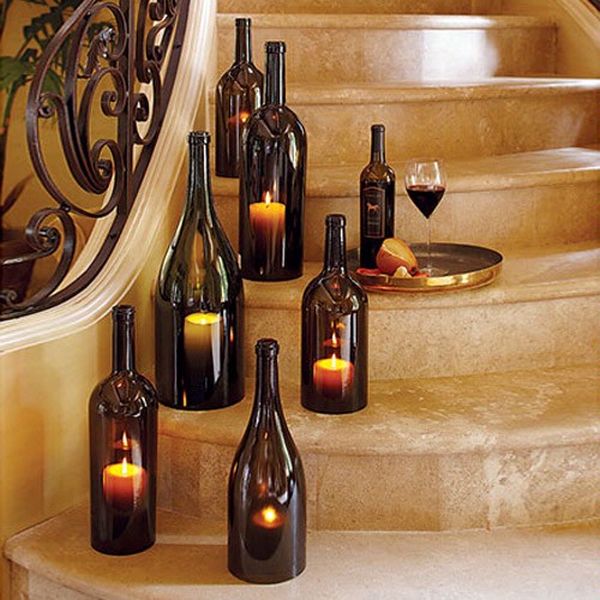 Tea lights are great lighting options for special events as
well as an average bedroom or living rooms on couples' nights in. Wine bottles
that have their bases cut off make amazing tea light options and their dark
color also makes such DIY projects look very sophisticated.
2. Cheerfully painted
bottles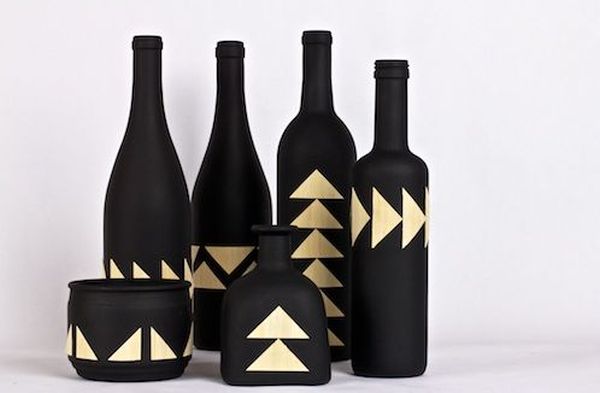 When all else fails, you can always paint your empty bottles
in cheerful colors and designs and use them to decorate your home.
3. Hanging bottle
vases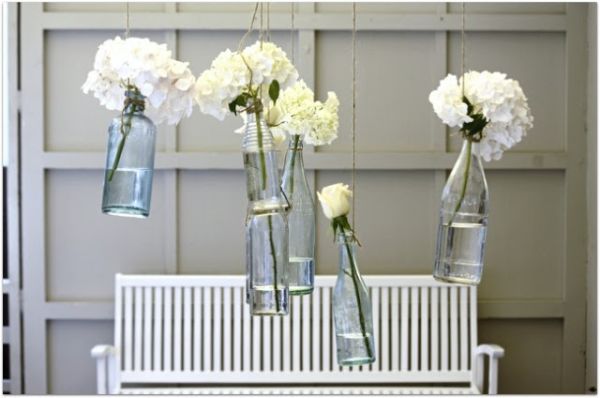 Bottle vases look cute but if you turn them into a hanging
set, the effect of the glass and water is further amplified.
4. Wine bottle pendants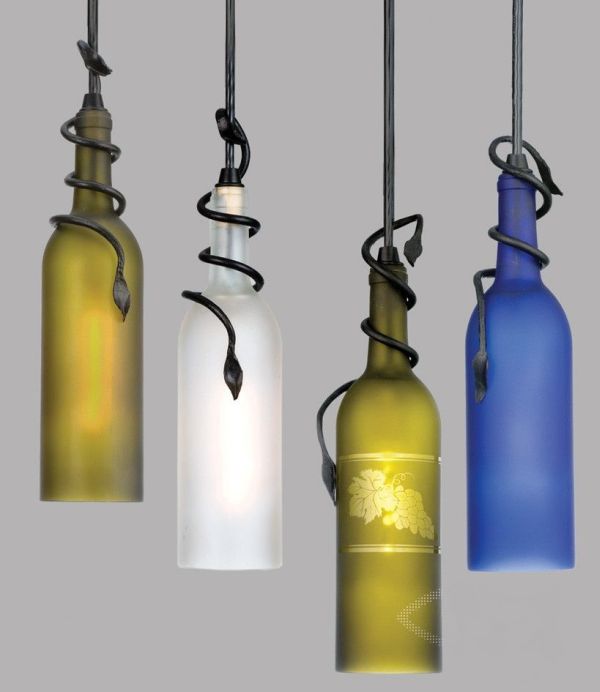 Designers around the world are upcycling wine bottles in all
sorts of fascinating lighting options. It is a little more permanent that a
wine bottle vase but the effect it produces is simply stunning.
5. Bottles as Christmas
decorations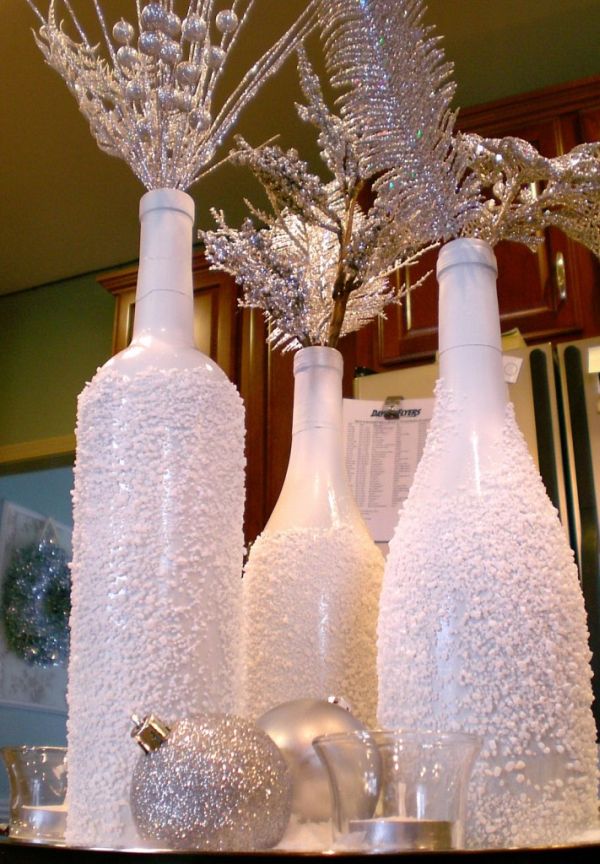 Instead of looking at all the empty bottles of wine stuffed
in your kitchen cupboards as a shameful reminder of you get into the holiday
spirit, you can always use them as decorative pieces.
6. Bottle vases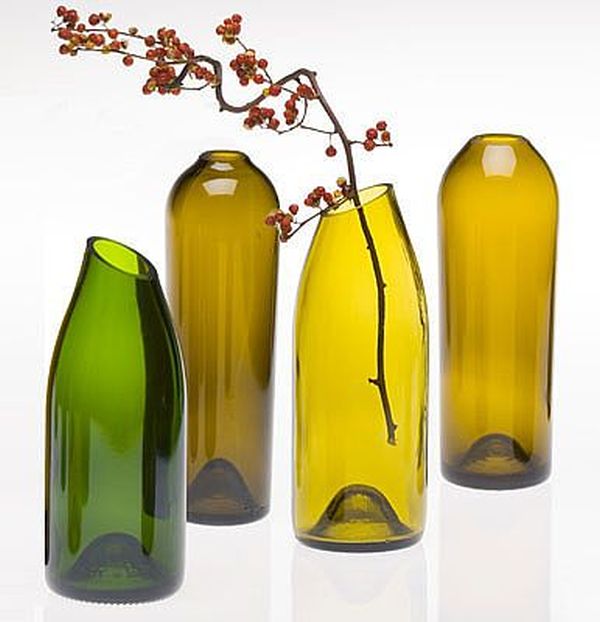 If you find the idea of using empty bottles in home décor too
depressing, you can always use them as vases for long stemmed flowers.
7. Bottle centerpieces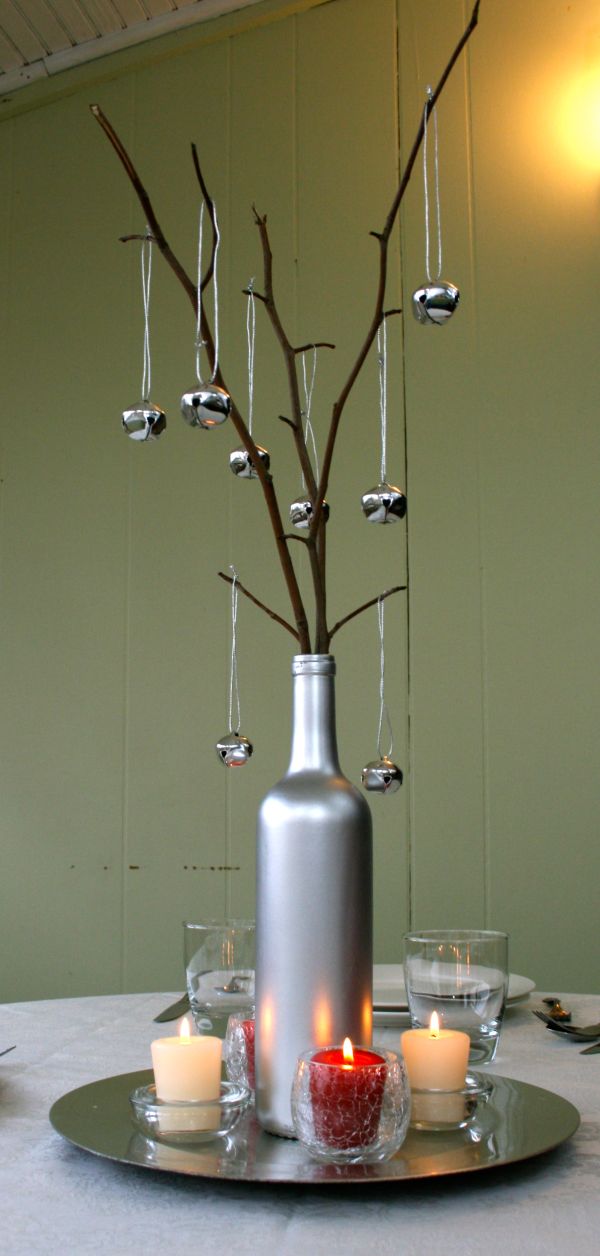 Anyone with an assortment of empty glass bottles at home can
always use a few to create centerpieces that can be displayed in the living
room or even at dinner tables.