While home interior is always the focus of a homebuyer who comes to check out your house, your outdoor home can also add good value to it. The need is to care for your outdoor home and make it colorful and appealing. This can increase the charm of your entire house and you may be able to sell it at a better price and faster rate. Here are some tips that can help you renovate your outdoor home and add more value to it.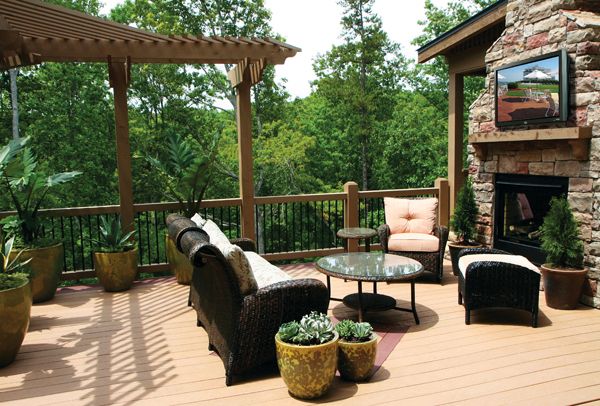 Refresh the look
Giving a changed or refreshed look to your outdoor home can be the foremost step to take. Get the walls washed so all the dirt goes off. Check the growth of mold and treat it accordingly. You may try painting the external walls using a fresh hue. If you have wood or stucco walls, then painting will keep them protected for a long time. If the exteriors are of brick, rock or natural stone, then you may also try pressure wash before you get them painted. Give the greenery a trimmed look to make it more refreshing.
Create outdoor dining/entertainment options
You can try developing an extension of your dining area in your outdoor home. Consider developing some space in your backyard or porch for family entertainment purposes. This not only enhances the look of your outdoor home, but also gives it a unique and welcoming feel. You may place some nice pieces of furniture in your porch and keep the landscape trimmed. Additionally, you may hang some planters or keep vases in these dining areas that you develop in your outdoor house. You may implement several other changes by being a little innovative.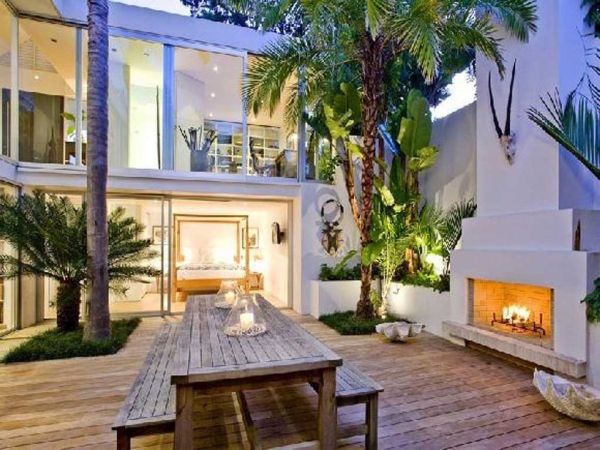 Replace doors and windows
If you live in an extreme environment, then it is best to get your doors and windows checked for energy and air leakages. You should repair or replace any faulty windows and doors to add value to your house before you sell it. If windows and doors are giving an old or rusty look, then you may consider replacing them with some modern options. This makes your outdoor house appealing too.
Add amenities in your outdoor home
Having varied types of amenities can highly raise the value of your entire house when it is the time to sell it. These amenities are great attractions for homebuyers who visit your place to check the surrounding area before finalizing the deal. To create a wonderful impression on buyers, you may install facilities like a fire fit, barbecue station, hot tub, swimming pool, summer kitchen, etc. It is not just sufficient to add such facilities, but is equally important to keep them maintained so they remain tidy and clean.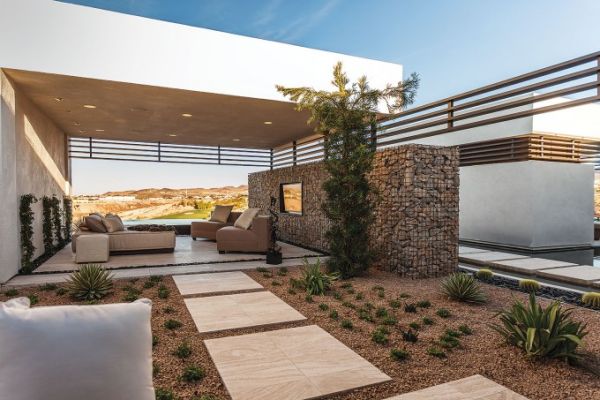 Make the outdoor home green and colorful
When it comes to greenery, you may try adding different kinds of plants to your landscape. Choose out of some nice shrubs, perennials and blooming flowers. Updating and maintaining the green areas will help in giving a great texture to the outdoors. Additionally, you may add colorful accessories to your lawn area. You may also get your lawn furniture painted in wonderful colors. Apart from this, you should ensure to have sufficient lighting to brighten up your outdoor home. All this can increase the value of your home beyond your expectations.
Summary:
Outdoor home is as important as your home interiors when it comes to adding to the overall worth of the place. Therefore, make sure to put adequate efforts to improve the outer area of your home as well.