In modern times, houses and rooms are shrinking in size. Thus, people require household goods that are compact and easy to handle. When it comes to your bedroom, you might also be looking for a sleeping bed that provides comfort along with good storage capacity. Still, you might go for a storage bed that is compact in size. Here are some great designs and styles for storage beds that could be suitable according to your requirements.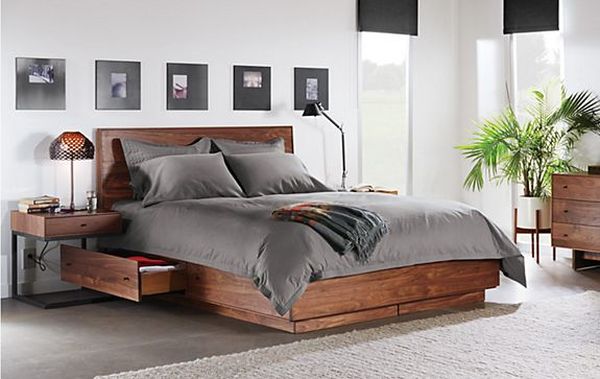 Hudson Storage Bed:
Offered by Room & Board, this storage bed is made of solid wood and is sleek yet classic. If you are living in West Virginia, then you may have it custom-made in solid cherry or solid walnut. Its drawer pulls can also be made of walnut or cherry. You can additionally ask for drawer pulls made of stainless steel. While the Hudson Storage Bed is available within a price range of $2,300 to $2,500, you can also select the size out of King, Queen and California King.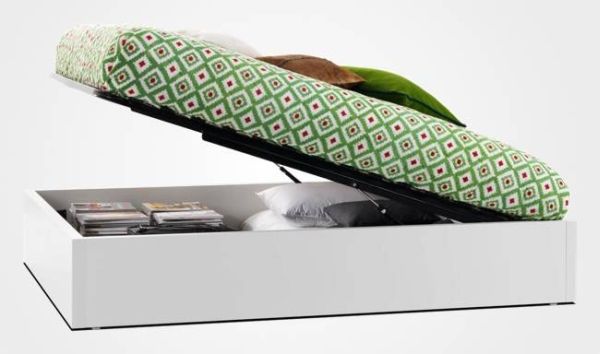 Bo Concept Hydraulic Storage Bed:
This is another wonderful storage bed from Bo Concept. This bed is highly suitable for smaller spaces and rooms where you cannot even access the drawers by opening them. Instead of drawers, you will find this bed featuring the hydraulic flip-up mechanism. Thus, it saves a lot of space for you and solves the issues of a nightstand too. However, you may only order a Queen-size bed. In a white glossy laminate finish, this bed will cost you around $1,500. On the other hand, it costs around $1,650 if you go for the black-stained oak veneer option.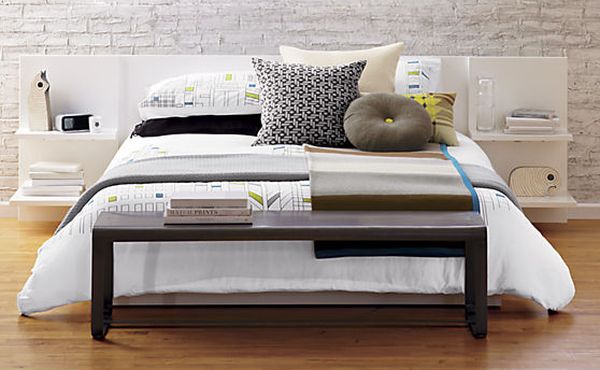 Andes Bed:
CB2 offers this beautiful storage bed in a high-gloss white lacquered finish. You will find integrated nightstands in it. For electronic items, it includes cord cutouts. You may order this Queen bed for around $750 and King bed for around $850.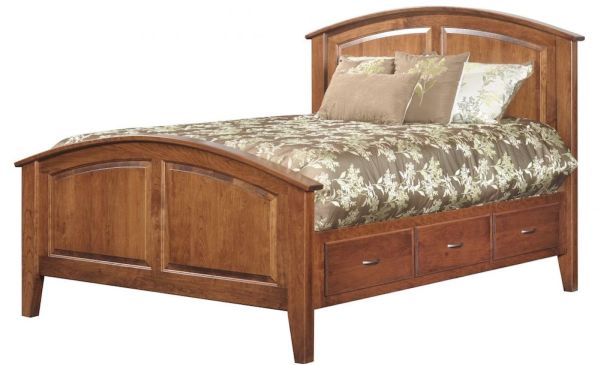 Aurora Bed:
Designed by Terrence Conran, this compact storage bed gives you a lift-up mechanism to store your items. While it is available in a white lacquered finish for a price of around $1,500, you can also get it custom-made.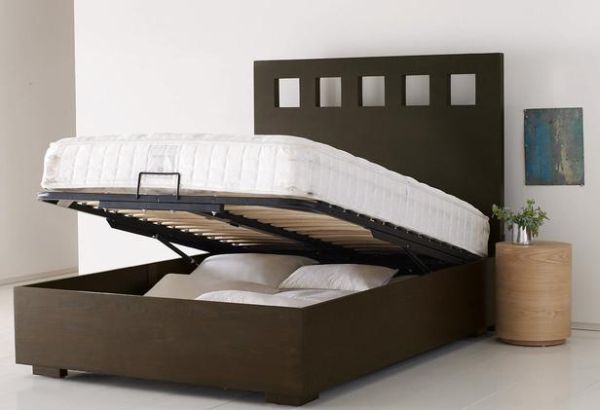 Pivot Storage Bed Frame:
Offered by West Elm, this chocolate-colored storage bed frame can go well with any of your headboard options. This is a cost-effective option for your storage bed needs and you can get one within a price range of $900 to $1,100.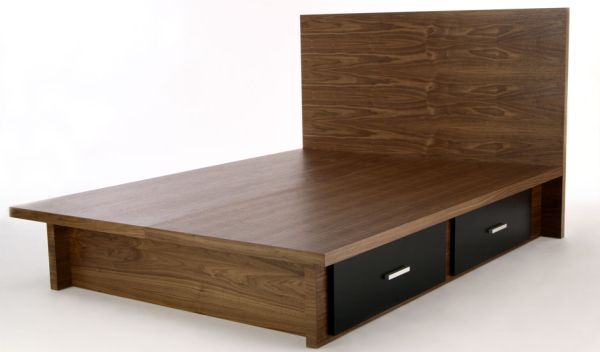 Knickerbocker Storage Bed:
Wonk offers this nice mid-range bed at a custom price that depends on the chosen custom options and number of drawers. You may also select the sizes from Twin to King. In addition, you can have storage options according to the space available in your room.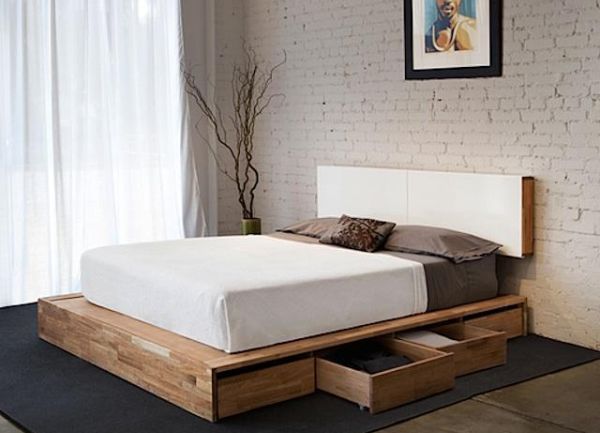 MANDAL Bed with Storage:
This is also an amazing storage bed option from IKEA. Designed by Nike Karlsson, this Queen-size bed is available at an unbelievable price of just $299. Not only the price, but also its space saving capability will amaze you. It offers four large pullout boxes under the bed.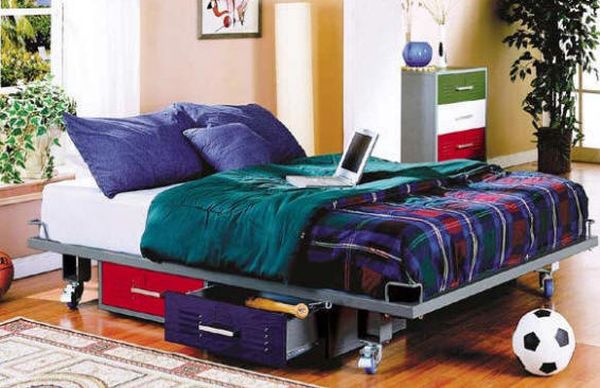 Locker Bed:
Locker Bed from PBTeen in available in three sizes and nine drawer colors. Ranging between $600 and $900, this storage bed has industrial strength through its iron-frame construction while you can still move it around easily.
Summary:
There are several storage bed options available for modern living. You may easily find a compact and comfortable bed according to your budget and size requirements.