DIY yard decorations are a cost-effective way to decorate your garden in a unique way. Making yard decorations on your own give you an opportunity to recycle and reuse just about anything from the trash. We have brought for you a list of some very creative and entertaining DIY yard decorations you can use to give your garden a new and exciting look:
Painted rocks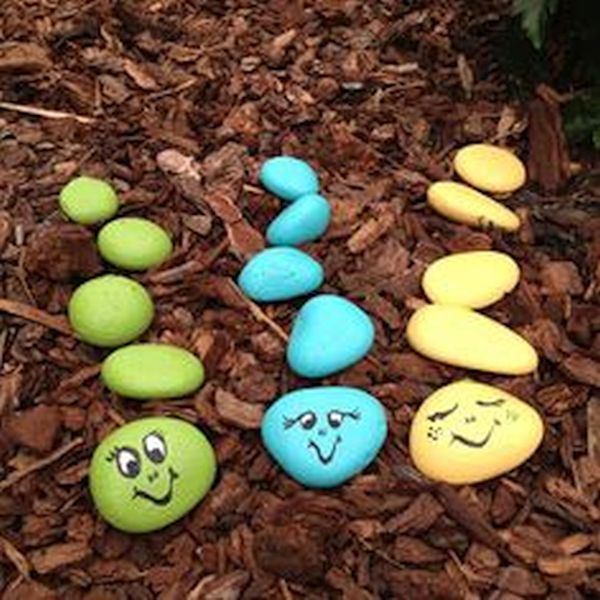 A very simple procedure it takes to make this painted rocks design that looks too good placed in a garden. Collect some long and thin stones and one big stone. Now glue those long-thin stones on the bigger stone. Now paint eyes on all the stones, or before sticking stones paint them entirely in whatever colors you want, and then make eyes on top of it. You can go for some other decoration as well, based upon your imagination.
Stepping Stones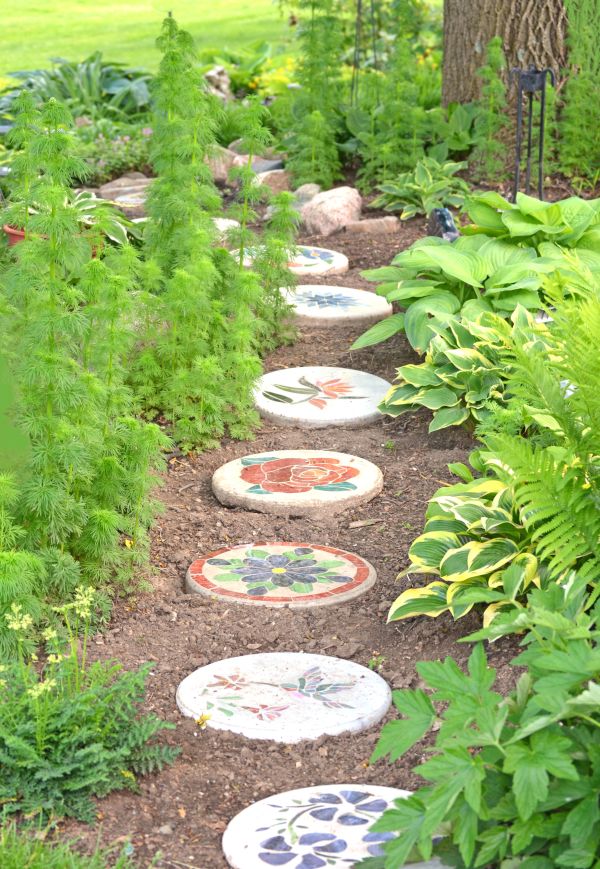 They say creativity knows no bounds, and these stepping-stones prove this saying damn right. There are many designs to choose from but we liked these butterfly stepping-stones the most.
You can alter the size of the steps according to the path size in your garden. You need to collect lot many pebbles and stones for this project. Make a butterfly outline, paint pebbles and stones in attractive colors and then place them well to form a shape of a butterfly.
Do this for your kids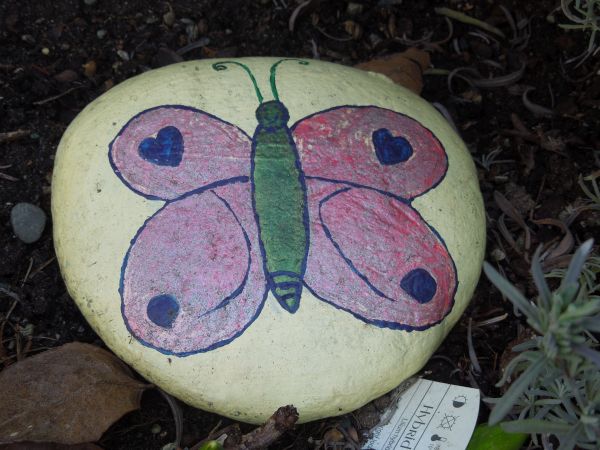 Garden Rock Caterpillar is a craft that you must make with your children. It will help add some garden interest in your children, and it looks fantastic. All you need for this project are some stones, and paint. Take six rocks, one goes for the head and the rest five for the caterpillar's body.
Choose some fun colors and striking patterns to draw on each rock. Paint a face on the rock that is supposed to be the head, and then stick all the rocks behind. Stick two pebbles on each side of every rock that will look like caterpillar's small legs. For the antennas, stick two little twigs on its head.
Glow in the dark pebbles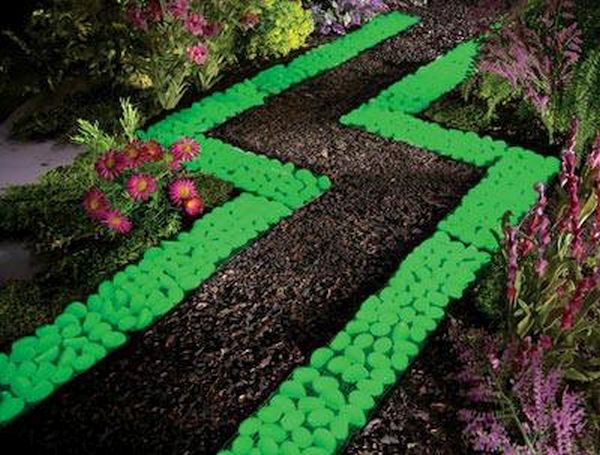 This project does not call for much of your efforts but a simple purchase of glow in the dark pebbles. They can give your garden a romantic appeal in the night. Imagine yourself strolling in your garden at night arms in arm with your beloved on a glowing path.
For this, you will have to place glowing pebbles around pathway. You can also put them in planters that look lovely in the night. These pebbles glow in the night after an entire day exposure to the sun.
The giant wheel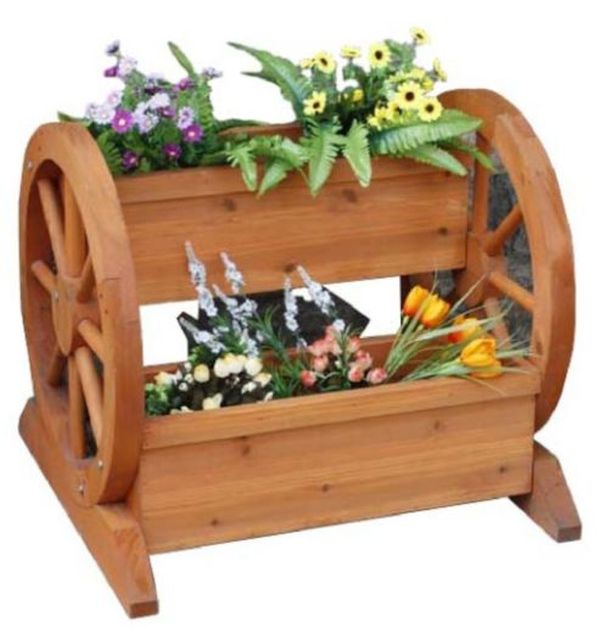 You can use a big wooden wheel or the one made of steel, whichever is available for this project. Hang four or six planters depending upon the size of the wheel and give a sturdy support, so that it stands upright. You can paint the wheel if you want or add some more embellishments to it. Fill the planters with colorful plants and see what magic this DIY yard decoration adds to your garden.
Teapot planters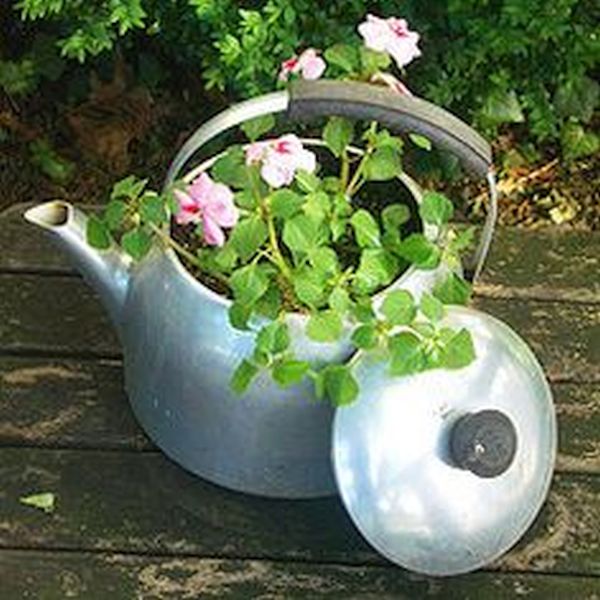 If you have those big steel teapots lying in your store, and you were just waiting to toss them in the trash, then this DIY project is going to change your thoughts regarding that teapot forever. Paint the teapot with vibrant colors and a pattern, grow flower in it and place at a prominent place in your garden. It would look lovely and if number of teapots is more, it would look even more lovely.

DIY yard decoration is an excellent way to enhance the look of a garden without spending much of your hard-earned money. Besides, it encourages people to use old products, thus, helping reduce some burden of the landfill sites.