Normally, the sight of a dog pooping leaves people in a state of disgust, but not anymore as people will willingly welcome a pooping pooch to rev up the beauty of their inside space. Artist Whatshisname has designed two interesting lamps that look as if a dog is pooping on the floor. Christened Good Boy and Good Puppy, these lamps will definitely change the way people look at a dog's turd.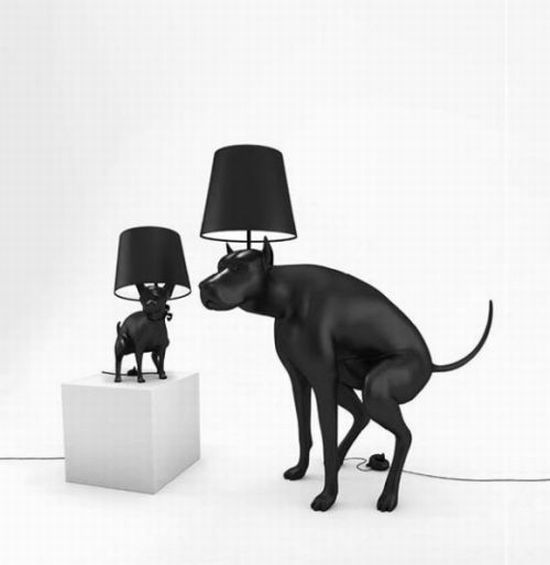 These black colored creations will stand out because of its uniqueness and will make people stare at in disbelief. The everyday use lamps are available in two sizes. The smaller version has been named Good Puppy, while the larger is called Good Dog. The design imitates the position in which a dog poops and to turn it on the user has step on the dog turd. In reality, this is neither a very pleasant idea nor does it sound very classy.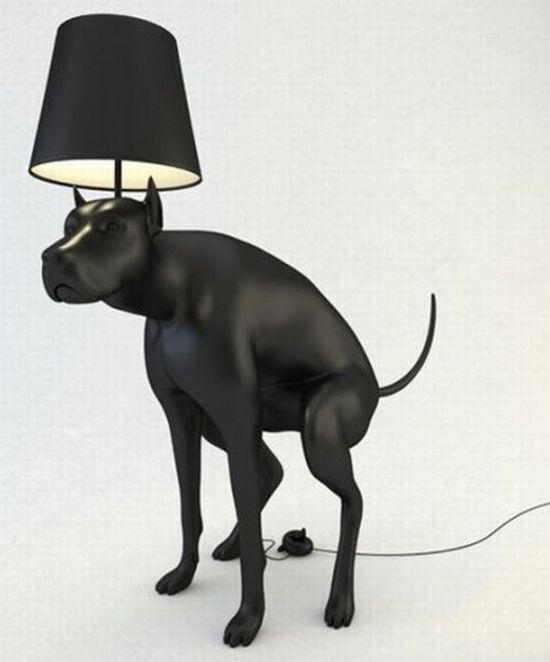 This out of the box lighting design was banned by London Underground from being a part of Art Below Exibition held in London because of their offensive nature. The two lamps will win hearts of people who like collecting unusual things. But, these pooping dogs are not like any other pets you might have owned who do their business for free. The Good Boy lamp and Good Puppy lamp comes stashed with a heavy price tag of $3800 and $1550, respectively. So, if you want some dog poop to decorate as well as illuminate your house, then these lamps will be an apt pick. The best part being, you don't have to take these dogs for a walk every day. After all, who thought that a pooping dog will help illuminate interiors!
Via: Ohgizmo