Indoor gardening is rapidly racing to become a trend in décor that is also environmentally inclined. Gardening requires patience, care, and regular management, even for the low-maintenance plants. If you are planning to start this cultivating and positive hobby and also want to make a chic statement by creatively using it to bring life to your indoor décor, here are some of the most innovative ways. Get inspired with our collection of creative indoor gardening display tips and ideas to create your own mini-garden to lively up your rooms.
Unique pots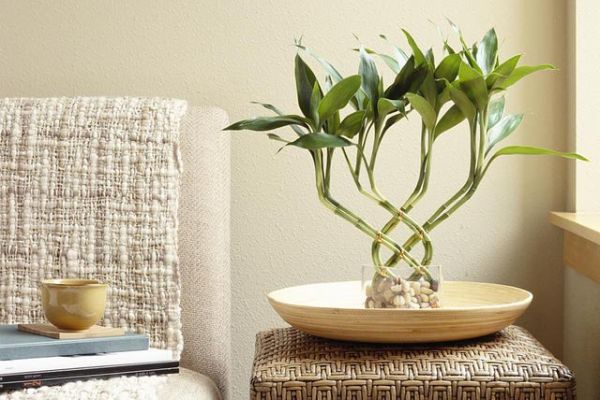 Instead of planting in conventional pots, look for unexpected containers preferably glass, if you have a safe area to install the container. Glass containers that are unconventionally designed like weirdly shaped vases or even jars can add glamor to the décor. Use layers of stone or moss over the soil to prevent dehydration of the soil by sunlight. Decorate these at places that are less prone to movements.
Use wooden slabs for holding the planters
Wooden shelves in a corner that otherwise sits bland in your décor can be a great way to bring color to your room by using them to hold your planters. If you a lot of wooden work in your home, it will be best to correlate the color and type of wood to the one that is already present in your décor. You can also mount the planters by hooks on repurposed lumber slabs which look chic as well as creative.
Plant in the air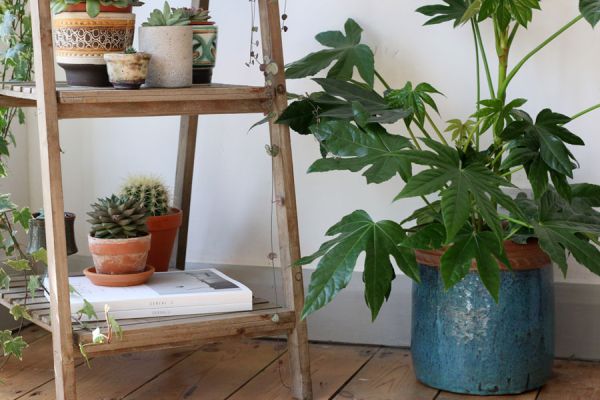 Airplants are trendy and simple to maintain. These can be planted in pebbles or sand and be hosted in trendy glassware that is mounted on the walls. Enhance this creative and chic look by using colored sand, crystals, and geodes instead of just regular sand. For care, all you need to do is immerse the plant completely in water for an hour, each week.
Vertical arrangement ideas
Vertical arrangement is a clever décor idea which conserves space and maximizes functionality. By displaying your plants vertically you can decorate a bland corner or a wall. Vertical stands for plants are available in ceramic as well as wood and these can be used to hold your planters. Reuse your old wooden ladder by using it as a classy planter holder in your living room. You can also get wooden crates to be used as planters in a vertical arrangement.
Reuse objects from your kitchen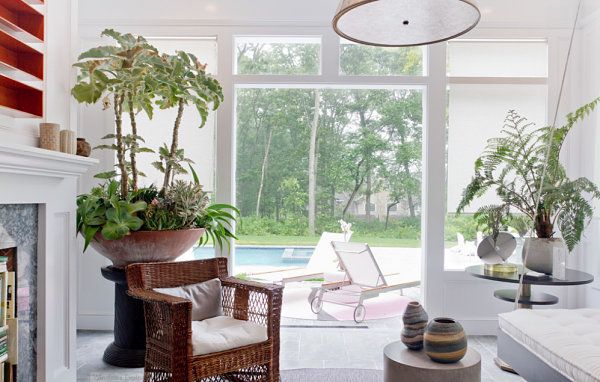 Mason jars, thoroughly cleaned and washed can be used for holding your plants. Create a complete wall décor by using old plastic bottles that can be recycled to be used as vertical planters in innovative designs. Remember that tea cup set that you do not use anymore because it is incomplete due to some reason? You can bring it back in function by planting small flowers and using it as a tiny planter.
Orchids
Bring color and freshness into your rooms by planting these beautiful bloomers in creative ways. These plants require a cold environment and can thrive on 1-3 hours of indirect sunlight. Try using pebbles and moss layers over the soil to drain the excess moisture and prevent root rot. You can plant these in a terrarium and support the soil with rocks, moss, driftwood, and fern. The blooms can last a couple of months when maintained properly.
Use your kitchen window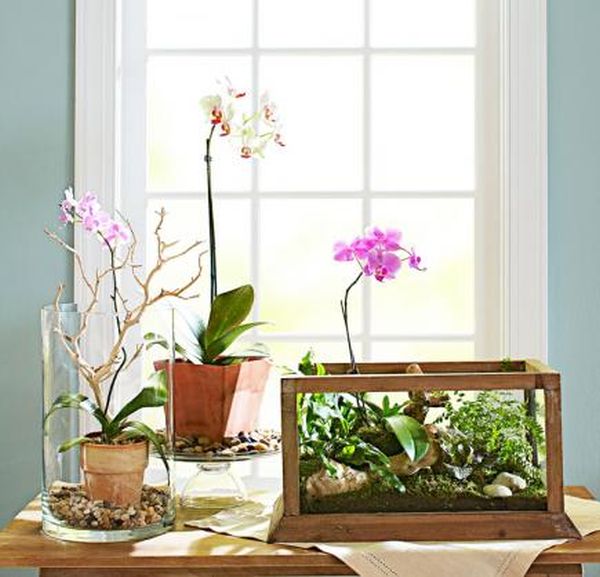 If you have a big window that faces sunlight, you can use it to your advantage by installing some window shelves. These shelves can host planters and be a perfect little indoor garden for your herbs. If you have ample sunlight hours, you can plant a variety of herbs and use them fresh for your cooking.
Indoor plant displays add life to a décor and make it more vibrant with their colors and natural beauty. This trend is being adopted in many homes and can be a great way to revamp your indoor décor when used creatively.