The front door of your house is the easiest to decorate, as you can adorn itwith items that go well with the changing seasons. However, wreath is the only thing that comes to mind when one starts to think of a front door décor, for such a wide use that it is in. If you desire going beyond wreaths while giving your front door a nice and unique decoration, here are some interesting ideas that can come handy.
Empty picture frame door décor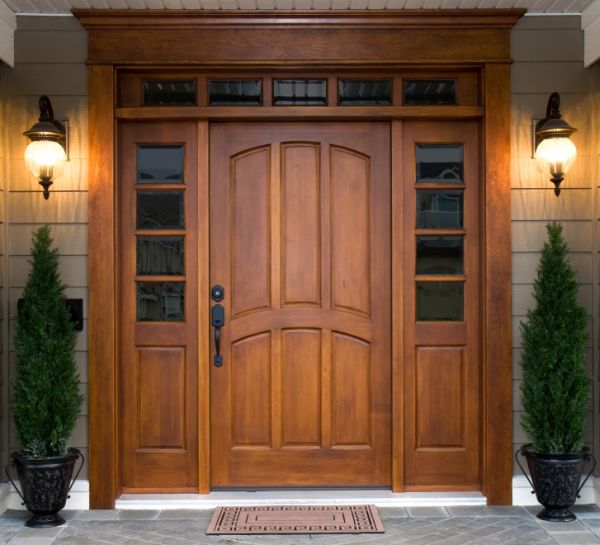 If you have empty picture frames lying waste in your store, you are going to love this front door décor idea. There are innumerable ways you can bring those empty picture frames in use. For instance, you can embellish a frame with craft supplies including fabric flowers, scrapbook paper, dried flowers, faux flowers and more and hang it on the door. Likewise, you can think of many other creative ways to bring a picture frame to use as a front door décor.
Letter monogram door décor
Using giant letter monograms to decorate a front door is a great idea. You can buy those oversized letters from a craft store or can make some on your own using hardboard, foam board or even wood. To cover the monogram you can use avariety of creative products including shells, moss, twine, fabric, light, paint and more. You can pick a fancy monogram of your family initials.
Ornament arch door décor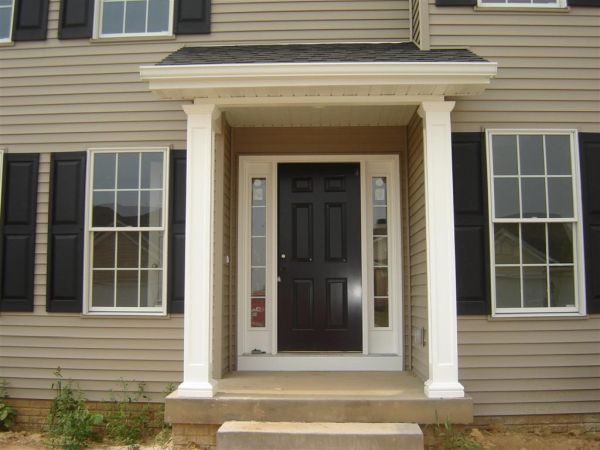 If you want to make your front door the smartest in the street, try surrounding it with this impressive display. You can create the ornament arch for the front door using a variety of materials ranging from glittering balls, balloons and other craft supplies easily available.
Antique camera door décor
If you want to show the world that you are an antique lover, you will certainly find this front door décor idea interesting. By hanging a vintage camera filled with flowers and other greenery at your main door, you can make your door interesting and it will exude your love for antiques.
Wheat cluster door décor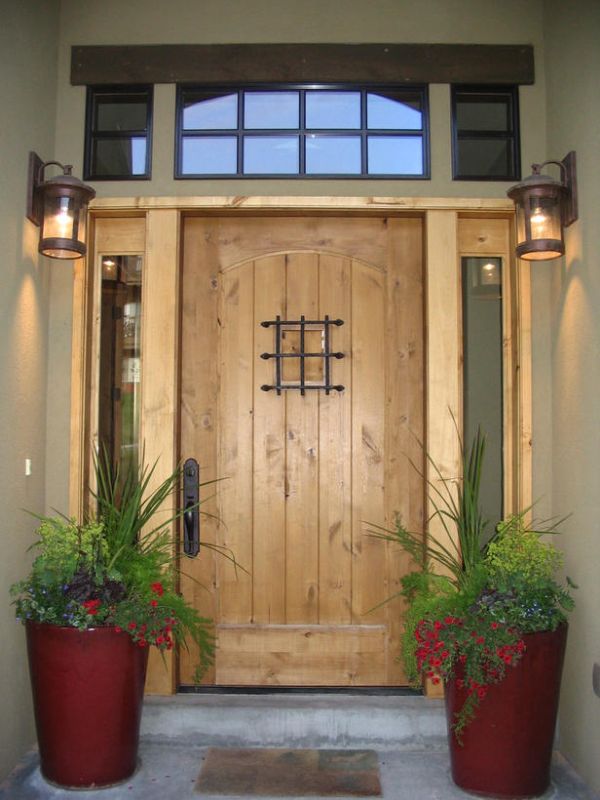 If you are in search of an easy, lightweight, affordable and impressive door décor for your front door, you must try to get hang of this idea. You got to arrange some dried wheat bundles and wrap them in wooden beads, colorful waxed twine and whatever you think will add on to their beauty. Hanging it on door, you will keep reminding onlookers of the glorious fall harvest.
Flower basket door décor
Flower basket door décor looks stunning and kind of adds freshness to the space. Hanging one at your front door, you can offer your guests a nice and a pleasant welcome. Filling fresh flowers and foliage in the basket you can achieve better result, but securing fresh flowers every other day is not possible for many. Therefore, you can work with faux flowers as well. Ensure that you grab faux flowering branches that seem more realistic and beautiful.
Mini Cornucopias door décor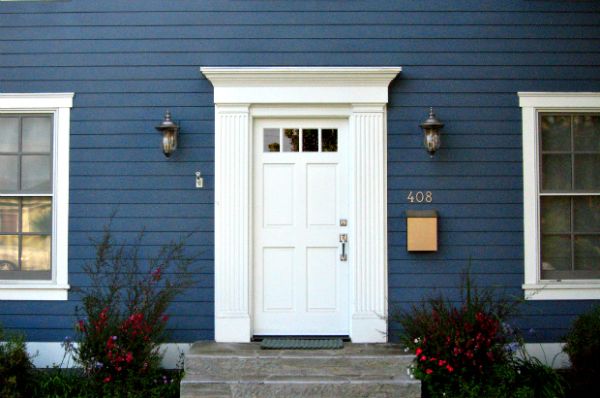 Inspired by one of the iconic symbols of autumn – the cornucopia, this is a wonderful front door décor that you can consider. Made with caning and filled with autumnal flora, this version is easy to make and looks gorgeous. The arrangement consisting of the seeded eucalyptus foliage from Bradford pear trees, dried hydrangeas and golden winterberry holly continues to look fresh and attractive for weeks at the door without water.
Snowflakes door décor
If your front door has glass in it, try sticking paper snowflakes on them. It would be a perfect front door décor for the chilly season, which looks lovely, is easy and cost-effective. 
Front door décor is not just restricted to wreaths. There are a plethora of options that one can consider adding to the front door to enhance its aesthetic appeal.