The development of technology can be best sensed inside our kitchen where we find a number of useful and innovative gadgets to assist us in cooking. These gadgets are precise in their work and aim to save our precious time while cooking. Have a look at such amazing gadgets that are present in the markets today to make your kitchen appear trendy and technology inspired.
Bluetooth Speaker and Kitchen Stand: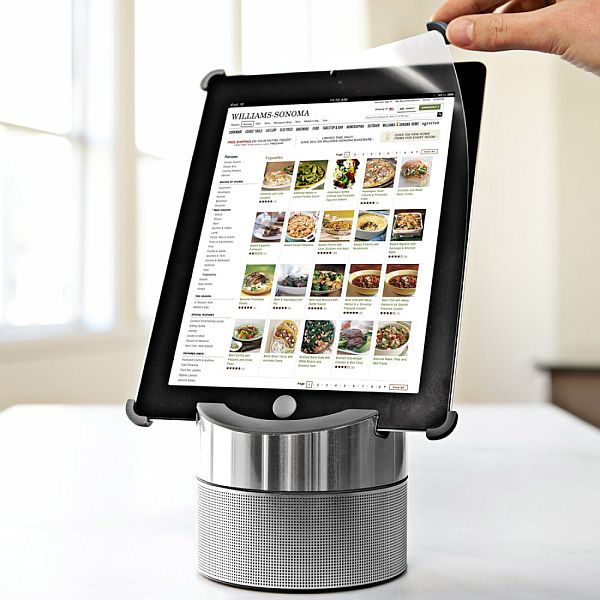 If you wish to listen to your favorite songs while cooking in the kitchen, there could be nothing better than this extremely amazing Bluetooth speaker and kitchen stand that allows you to browse your favorite recipes and even search new ones, and at the same time enjoy your favorite music tracks. The gadget is smart enough to envy your guests. The gadget comes in a two-piece set, which is inclusive of a speaker and a stand where you can rest your iPad while working inside the kitchen. It comes with a price tag of $197.
Kitchen Cabinet Mount: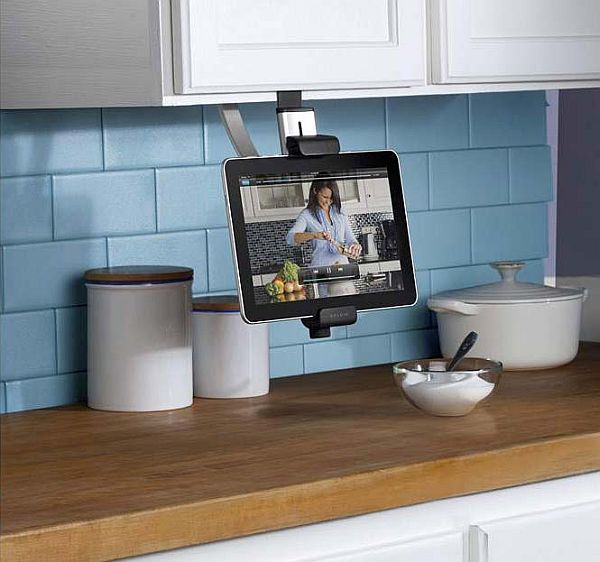 Now that you can have your iPad right inside your kitchen, I am sure you would want to keep it away from the kitchen counter to avoid any damage and keep the counter clutter free. This is more particular in kitchens with a limited space. The innovative Kitchen cabinet mount allows you to hang or suspend your iPad in the kitchen so that it does not get damaged or wet. The price of the gadget is $50.
The Qooq Tablet: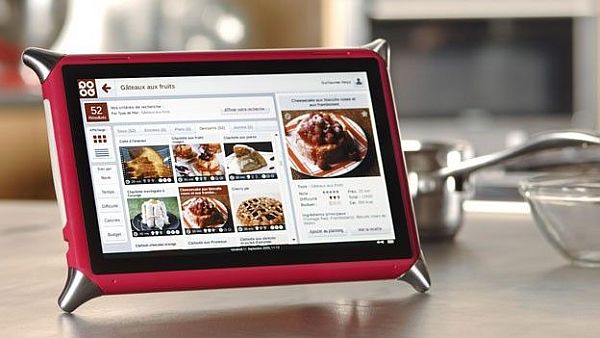 Are you a real foodie who likes to make and eat various types of dishes? You must surely be having lots of cookery guides and books to help you make mouth-watering dishes. However, not only these books are out of fashion but are also difficult to store and access. However, you help you deal with this, we have brought for you the all new and highly trendy Qooq Tablet that has more than 3000 recipes and about 250 videos and is about to set a mark in the field of cooking. It can be all yours in $349.
Prisma Smart Kitchen: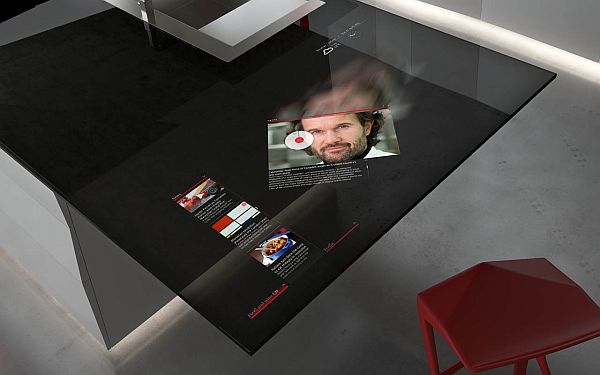 Designed specifically for the youth of today, the Prisma Smart Kitchen is an amazing kitchen counter where you can search recipes of and watch videos of the dishes you are cooking. Thus, is saves time and energy and guarantees delicious cooking.
The Electrolux Mobile Kitchen: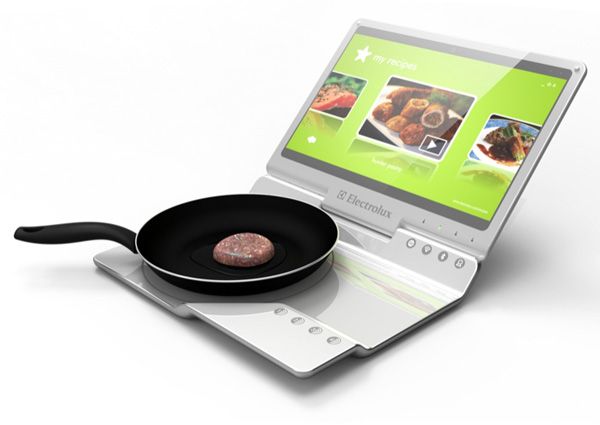 Have you ever felt the warmth of your laptop when you have been working for a long time? It seems just right to fry an egg! Well, a joke apart, Electrolux has designed a highly attractive and innovative tiny mobile kitchen that has the shape of a laptop to cook food easily and in a stylish way.
The 'Two Any One' Induction Cooker: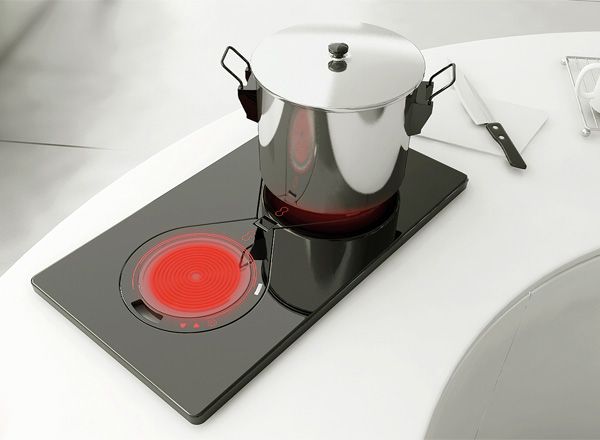 The Two Any One is a unique induction cooker that is available with detachable cooking plates and is hence extremely easy to carry anywhere inside a house and outdoors too. It is because it works with the help of an incorporated charging system that does not require the use of batteries.
The Global Chef: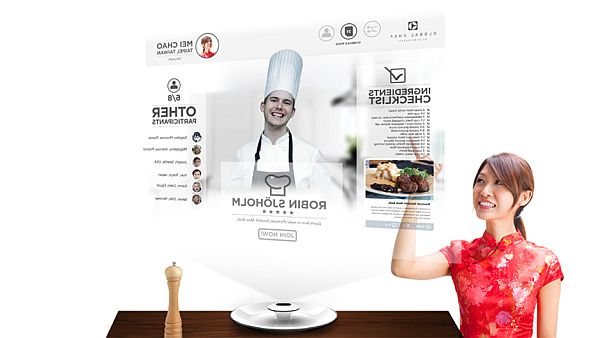 The Global Chef works of laser hologram technology that makes it possible for you to cook with your favorite celebrity chef and stars. It gives you the name of the recipes that you can cook with the ingredients that you have. One addition, it is soundproof to have calm and noise free cooking time. The gadget works on kinetic movements and is extremely easy to operate with just a single button available.
Summary:
With these high-end gadgets and devices, cooking in the near future is going to be real fun and extremely scientific.