Space crisis is common these days and we cannot do much but only fret about it. You may not be able to shift to a more spacious and luxurious home but it is possible to enhance the space you already have in your home. The pro interior designers have some tricks up their sleeves for making a small space look bigger than it actually is. They use different décor items and some effective methods to achieve this goal. Just like them, you too can enhance the available space and create the illusion of space inside your rooms. In the following, we have discussed some tips that can help you tackle small spaces easily.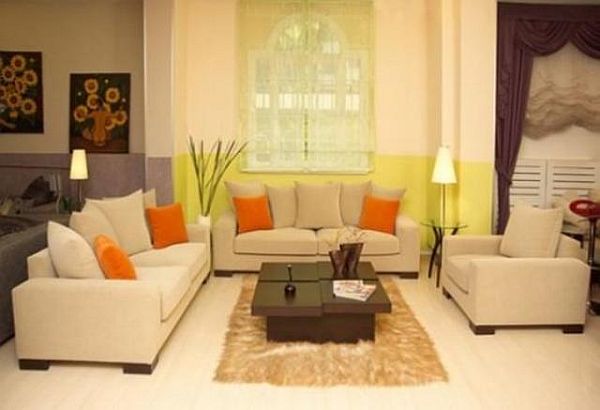 Avoid the darker shades:
If the living space is small, then you must be extra careful in choosing paint for it. The light neutral and pastel shades look good on the walls and create the illusion of enhanced space. You must avoid darker hues that absorb light and make them appear smaller then they are. Some colors may look bright but when put on the walls they turn out to be quite dark. The shade cards are often misleading. Conduct paint taste on the walls before selecting appropriate colors.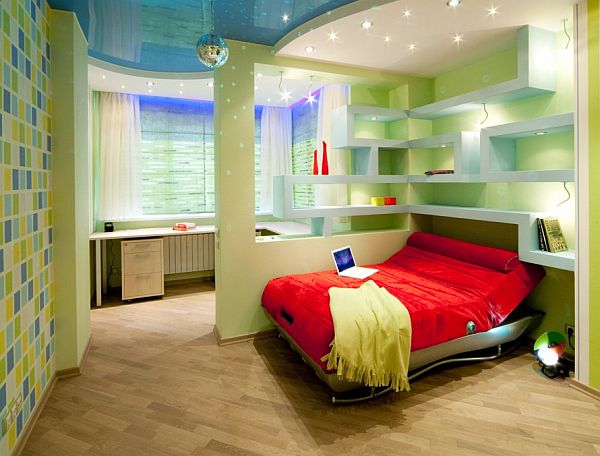 Color co-ordination is important:
Our mind is always seeking harmony and balance. Color coordination is necessary to make our mind believe that the rooms are in harmony. To do this you have to choose shades that belong to the same color family for the walls, ceiling and floor. Contrasting colors may look appealing in bigger living spaces but in smaller homes, it creates visual anarchy. As a result, the room seems even smaller to us.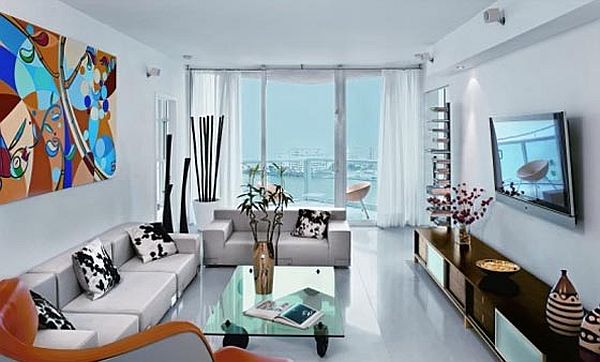 Learn to Declutter:
It is important for a modern homeowner to learn decluttering for making the rooms look good. Clutter can make a small room look less comfortable and more congested. The guests or residents may suffer from bouts of claustrophobia if you keep too many artifacts, furniture and use up all the floor space. Buy only some necessary and comfy furniture for your home and build storage areas to store away daily useful items. Never keep too many knick-knacks on the tabletop.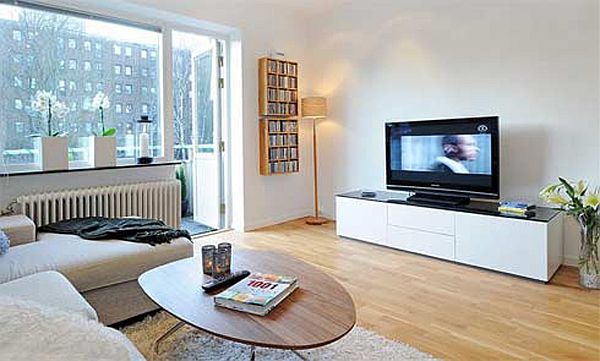 Clever use of furniture:
In a small room, you need to make more of the floor visible to create the illusion of enhanced space. Buy floating furniture that you can easily mount on the walls. Floating shelves and wall-mounted cabinets are good examples. These types of furniture leave sufficient space on the floor for creating a visual illusion of bigger space.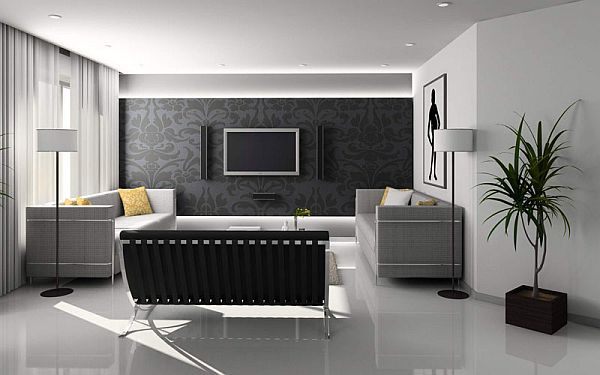 It's all about arrangement:
To make a small room look larger you have to buy the right size of furniture and put it at the right place. Buy sofa set that you can place in the middle of the room. Use an area carpet underneath the sofa, which is close to the color tone of the sofa. While choosing a bed, make sure that it is neither too large nor too small.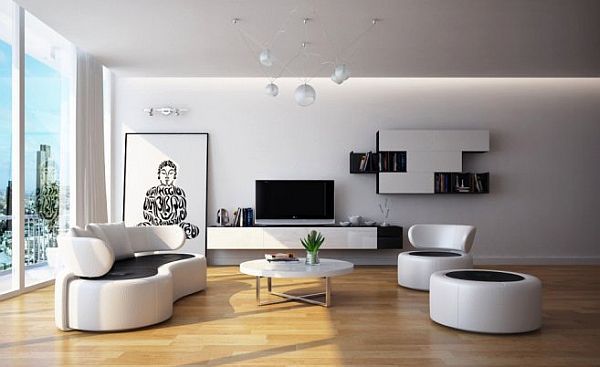 Give the eye a treat:
You should use decorative accessories for making the eye believe in the illusion of space. Moroccan hanging lamps have lovely hand cut designs. When you light the lantern, it will throw wonderful shadows on the walls. The dancing, patterned shadow can make your room appear larger.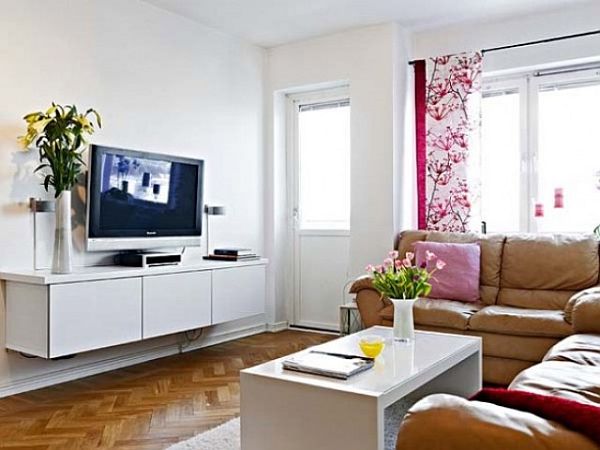 Brighten up the room:
There is nothing more effective than lights to make a room appear larger. A small room that lacks proper lighting will look dull and dark. Use different types of lighting fixtures inside a small room. Lampshades and recessed lighting are good for creating ambience and setting mood. Also, use mirrors on the walls for reflecting both natural and electric light and brighten up the room.
Summary:
To make a small room appear to be large, you must create visual illusions. Clever use of light and furniture can open up the available space.