Dressing table is significant home furniture widely used by large number of people. Apart from dressing ourselves, we use dressing tables for many other things such as keeping our makeup items and accessories.  From a small kid to an aged person, everybody loves to have his or her personal dresser. According to needs, demands and budget of users, there are wide variety of dressers from cheaper to expensive. Here is a list of eight dressing tables ideas, which will fulfill desire of people of every age group and taste.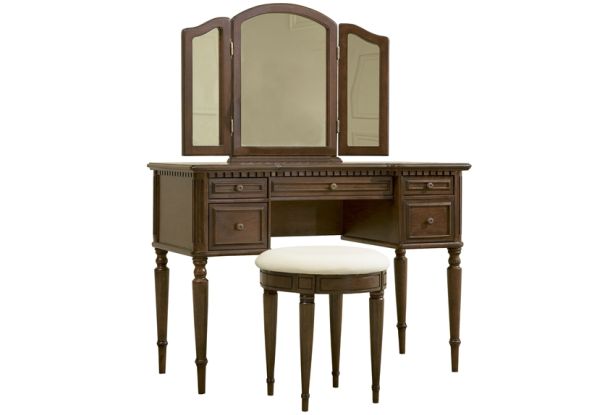 Wellington vanity with mirror
Designed by Restoration Hardware, Wellington Vanity with mirror is unique multipurpose dressing table that gives a more of classic interior look. The table is made of using solid brass hardware together with hardwood mahogany veneer. The table features five drawers and a medium sized mirror. It can be a marvelous furniture piece for your bedroom.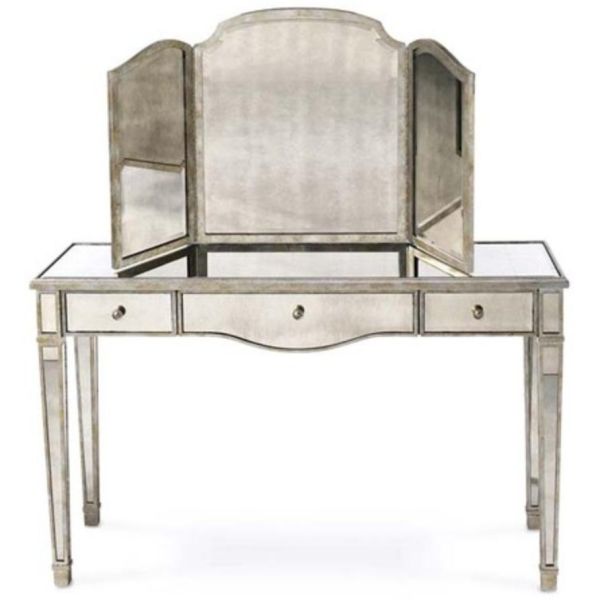 Rosedale Vanity and Samantha Mirror
Rosedale Vanity and Samantha Mirror is another luxurious mirror designed by Lillian August. Made with antiqued glass, the table features three panel mirrors of medium and small size along with two small and one big drawer. The amazing and stunning look of the mirror is eye pleasing.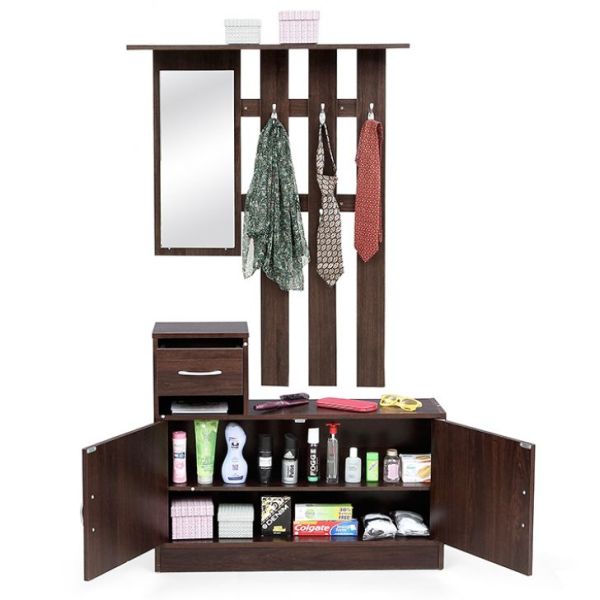 Fab Home dresser
Fab Home dresser is an exceptional dressing table built in full contemporary style. Available in walnut color, the sleek design of the table is worth appreciation. You can see the fine use of Particleboard and paper veneer finish in the design and structure of Fab Home dresser. The table has an undisputable look of quality.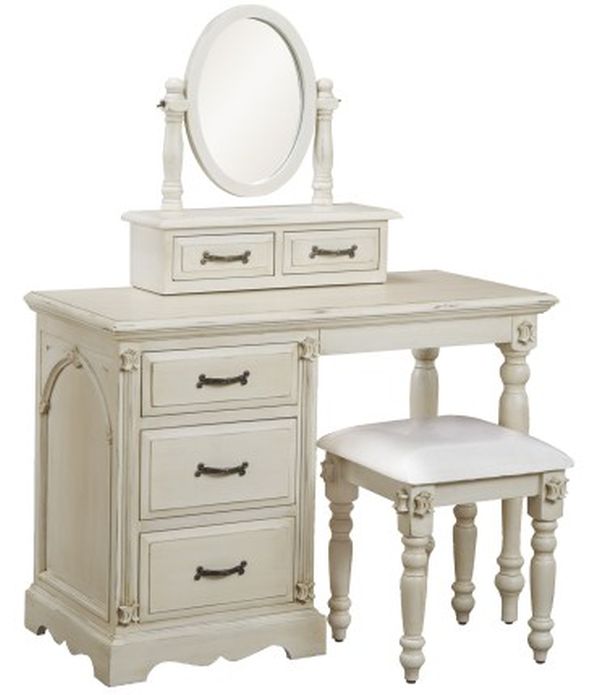 Princess dressing table
Give a bit pinkish look to your little girl's room with Princess dressing table. Specially designed for small girls the table is an epic furniture piece from Ollington St. collection. Princess dressing table is well equipped with drawer for storing accessories and a mirror together with few light effects and fun music. Besides, it includes comb, hair clips, pretend lipsticks and perfume bottles which you little girl will surely love.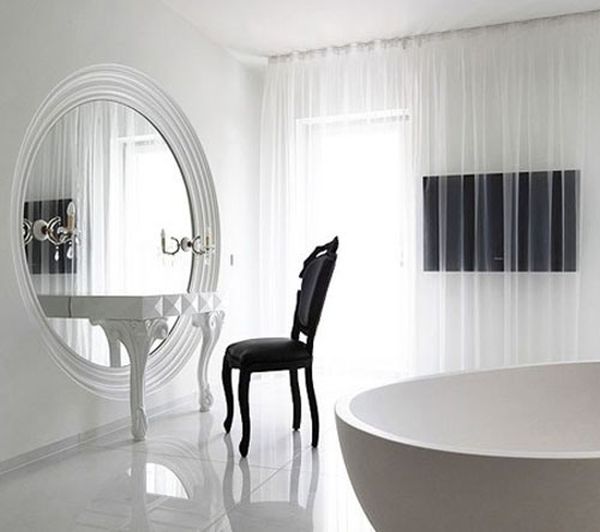 Casa Son Vida dressing table
If you are fond of large mirrors and want to give your room an entire different look than Casa Son Vida dressing table is just the right choice for you to bring home. The dresser features a large mirror, glass made table and a black chair that forms a great combination. Casa Son Vida dressing table is unique, stylish, and trendy.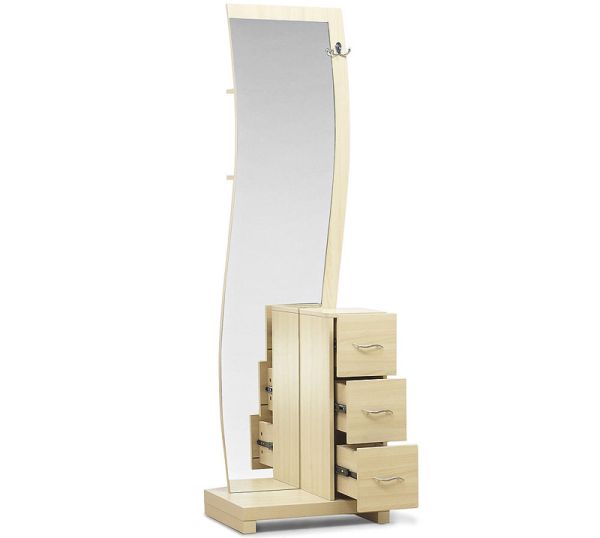 Markov dresser
Redefine your room appearance with ultra modern Markov dresser. This sleek and curvy dressing table is made with foil lamination with MDF. Equipped with extra ordinary features such as hidden storage behind the mirror and three drawers the mirror is designed in such a way that is beyond imagination of a normal person. This lightweight dresser is very stylish and you can move it easily according to your adjustment.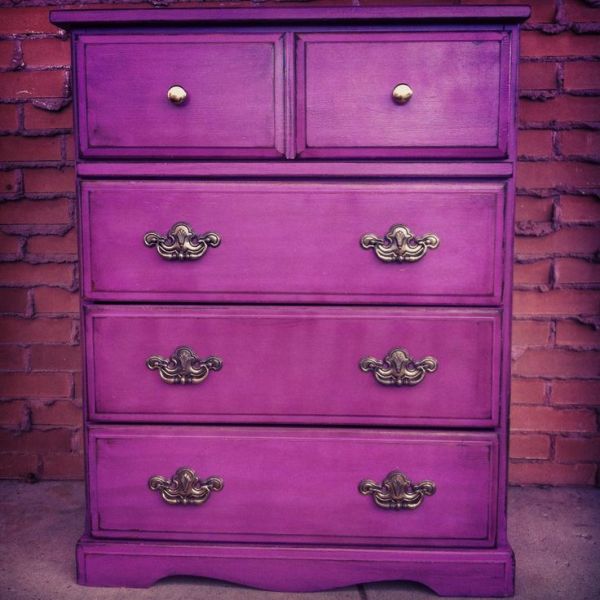 Gypsy dresser
Gypsy dresser is another elegant and trendy dressing table manufactured by Gypsy manufacturers. You can keep your daily use items in its three drawers and two shelves. Gypsy dresser is made using MDA with oil formation that well signifies the superior quality of the dresser. Besides, it is easy to move that makes it beneficial for those peoples who keep on moving from one place to another.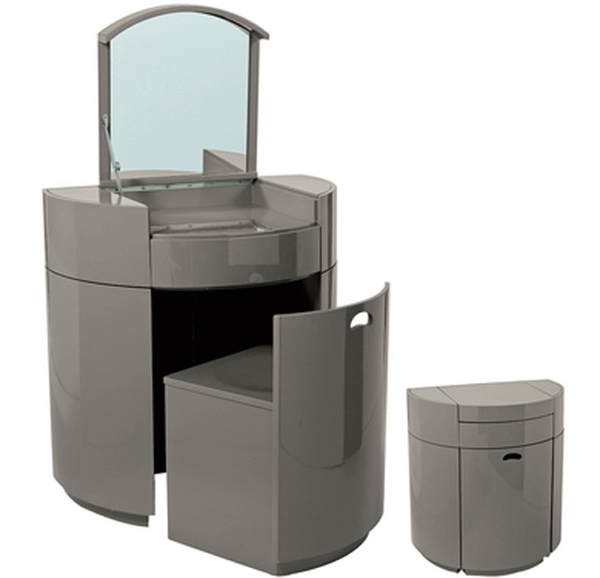 Hideaway dressing table
You would have never seen any such dresser like Hideaway dressing table from Dwell. It is beautiful, classy and different from others. The dresser features a huge storage space, mirror and a built-in chair. You can use it according to your comfort and can fold the mirror of the dresser when you are not using it.
Summary
With these extraordinary dressing tables, give yourself certain choices of selecting a dresser that gives you satisfaction which best matches your desire of having a unique dressing table.