Anyone who has ever tried to stuff all their clothes into a
tiny closet knows that owning a walk in closet would be a real dream come true.
Most of us even succeed in converting an unused space in our homes into a walk
in closet though the true luxury of these closets can only be experienced when
you own a home large enough to accommodate something like the modular walk-in DRESS
A WAY DRESSWALL closet.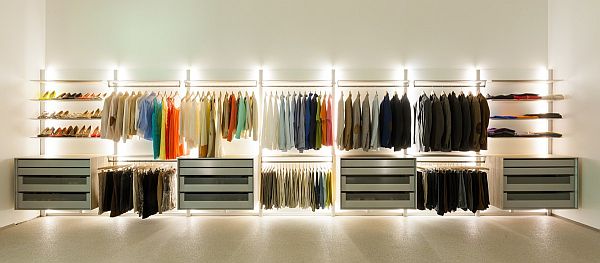 The structure of the closet is designed to allow various
profiles to remain free floating, or suspended from the ceiling or mounted on the
floor or even attracted vertically to allow users to use it the way they
prefer.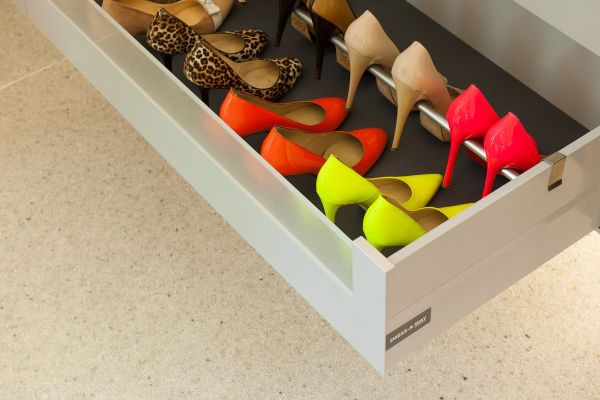 All the components in the modern and versatile system are
made using only the highest quality materials to ensure that your couture items
and prized shoes and bags remain safe.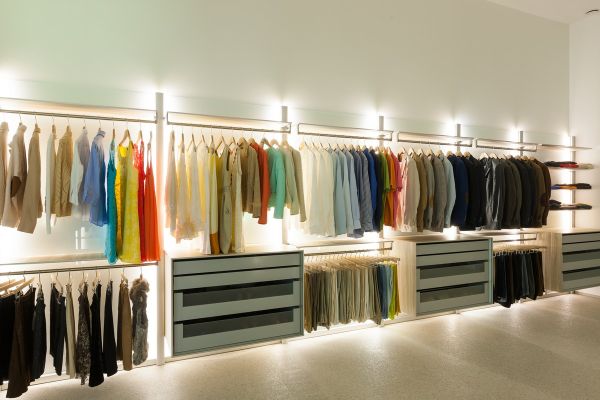 All the vertical profile used in the walk in closet, including
the floating shelves and frames, are made using anodized aluminum in natural
color.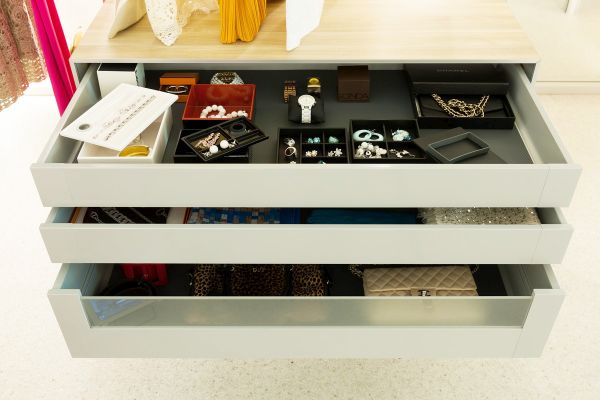 An easy to clean, highly scratch resistant material called Resopal
Massiv is used to make the 3mm thick drawer box and floating shelf finishes.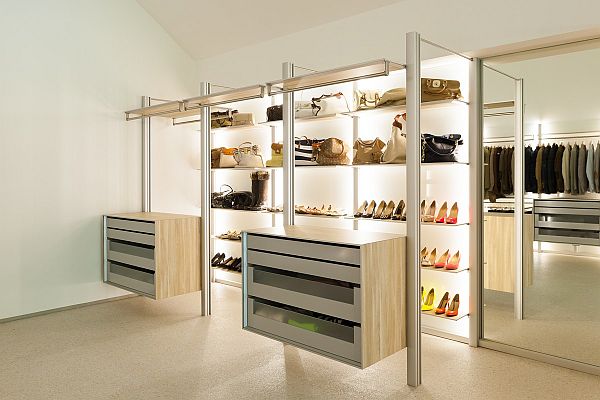 An original design by ANYWAYdoors, the DRESSWALL walk in
closet is made to transform the entire back wall of any room into a floating
and visually open system of shelves and open closets which means that it can be
installed in any home.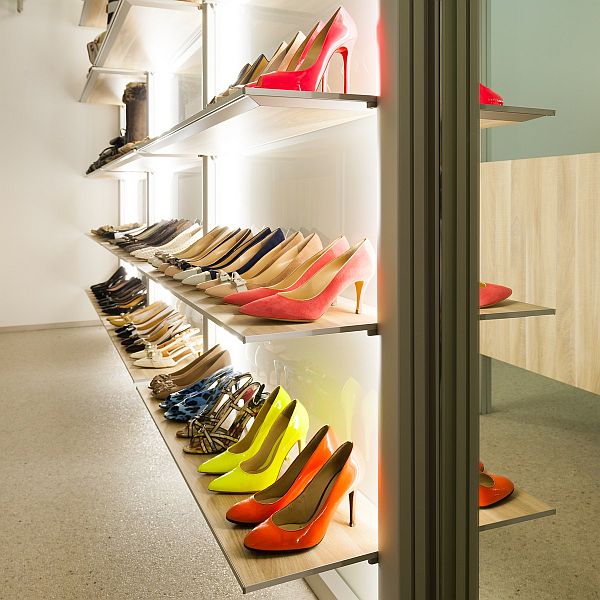 The desk tops, clothes rods and shelves can be used to turn the
open dressing unit into a TV unit, study corner or even a home office and
library as the need for the customer be.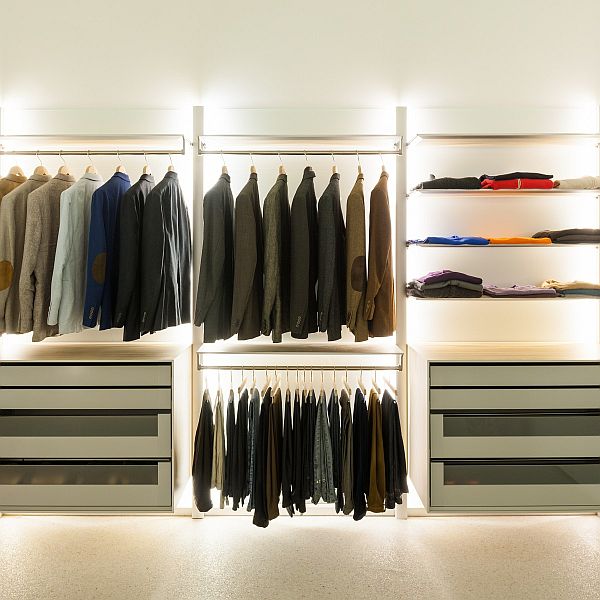 A breeze to clean, the closet system is offered with optional
white glass that can be installed against the back wall which reflects with the
functional, mood building built-in LED lighting.