Blue is a top ranking accent wall color for modern interiors.
However, a lot of people are simply not content with painting a wall in their rooms
blue and want this accent wall to provide a lot more impact visually. Wall murals
are a wonderful way to add more visual weight to the blue accent wall in your
room. Here are the top 10 blue wall design idea.
1. Blue birds and
clouds wall mural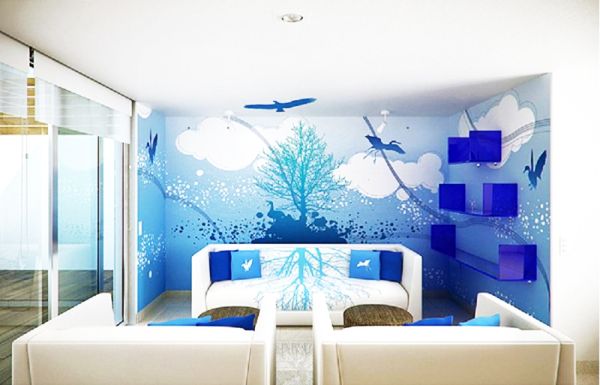 People that don't have any particular design preference should
create a simply wall mural for their blue wall using basic images of birds,
winter trees and clouds.
2. Blue world map
wall mural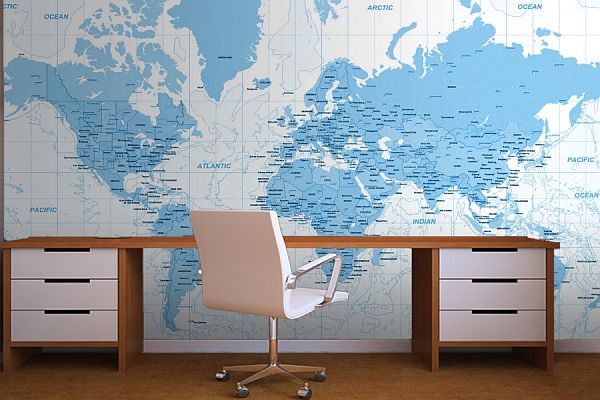 If you can get your hands on an artist who is really
skilled, you can transform your blue wall into a huge world map!
3. Nautical scene wall mural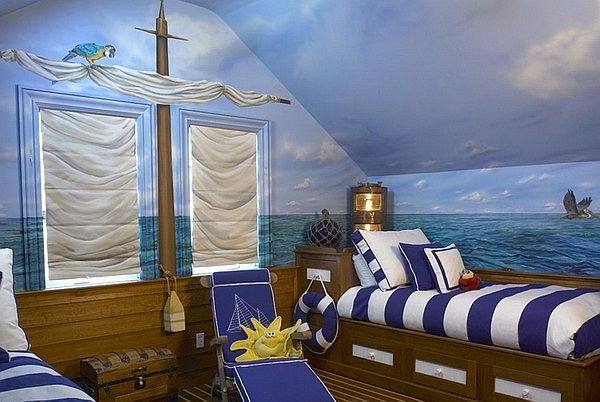 Ocean imagery is really popular in wall mural though you can
transform the whole room in a huge blue nautical scene.
4. Blue school of
fish wall mural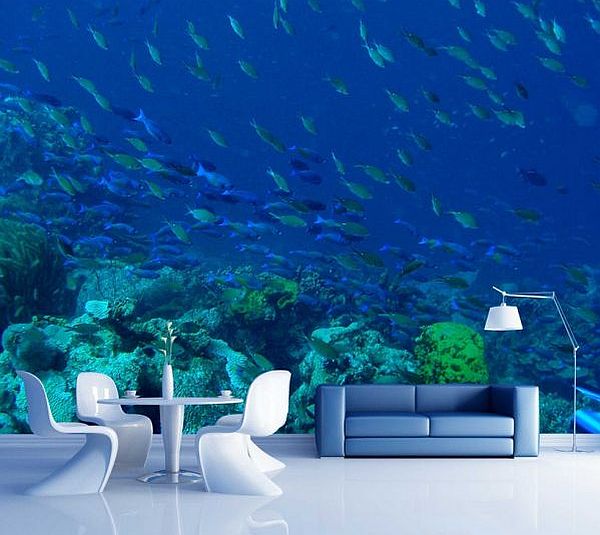 People love fish would adore a wall mural depicting a school
of blue fish swimming through the ocean.
5. Blue flower wall
mural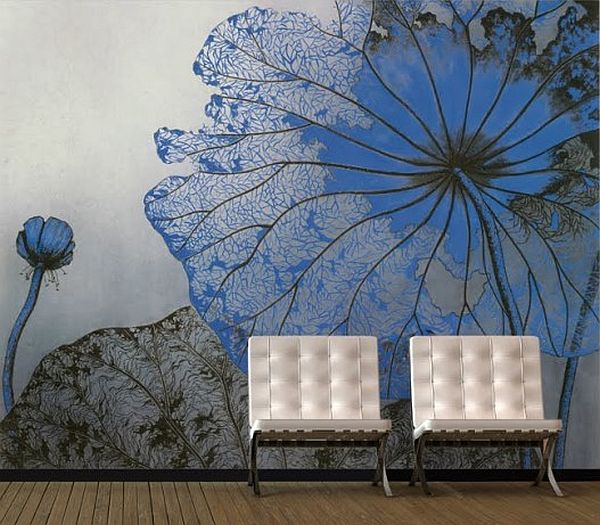 If you are looking for a low impact blue colored designed
for your wall mural, a delicate blue flower would be best.
6. Open field and
blue sky wall mural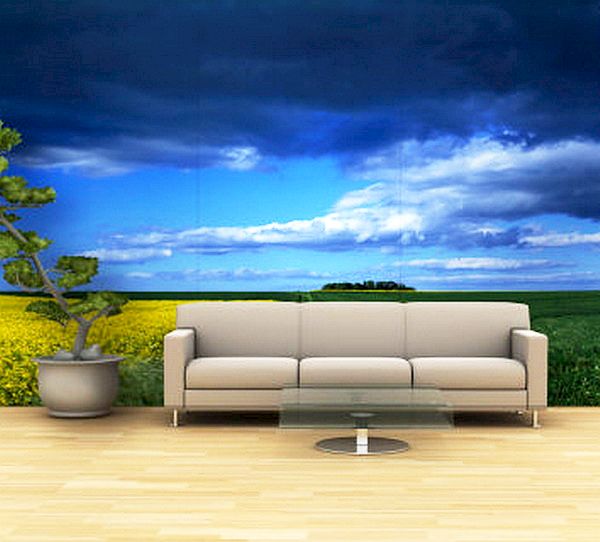 Folks that like feeling close to home can paint a wall mural
with an open field and a vast blue sky.
7. Blue teddy bear
wall mural
Children would love the illustration of a cuddly teddy bear
on their wall murals.
8. Planet Earth wall
mural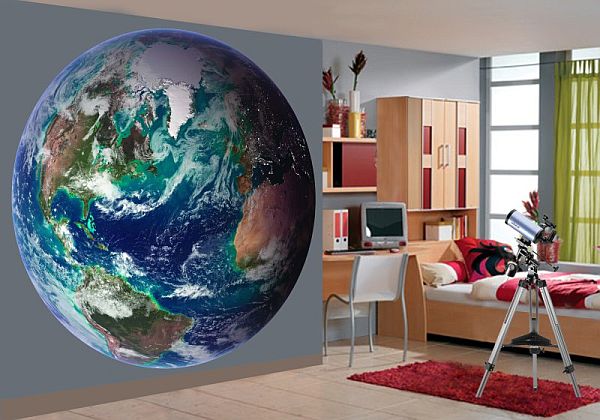 If you want an artistic wall mural that doesn't cover the whole
wall, a planet earth wall mural would be perfect.
9. Harry Potter logo
wall mural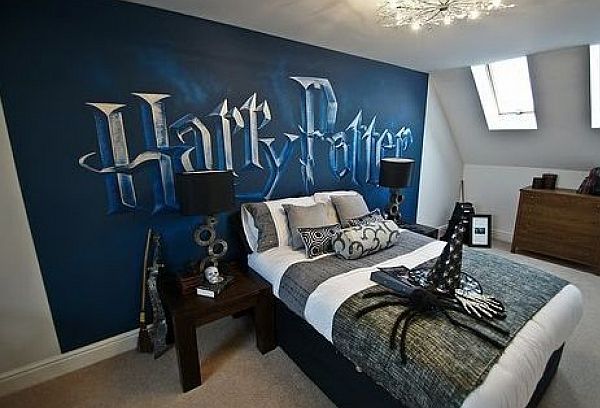 Children that love the Harry Potter series of books and
movies would be thrilled with a Harry Potter themes wall mural in their bedrooms.
10. Starry Night wall
mural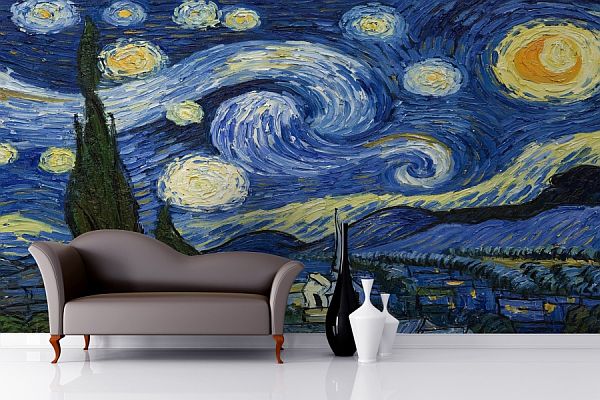 The artist kinds would love to be able to look at the
classic reproduction of Van Gogh's Starry Night on one of their walls.