Apothecary jars have long served as a great way to display candy buffets, flower arrangements and rev up bathroom decor. If you want to accessorize your abode with something absolutely ravishing and refreshing then have a look at the Apothecary Jar Terrarium Set. The beautiful glass jar will leave you dumb struck as it acts as a perfect centerpiece fetching a lot of attention with its uniqueness.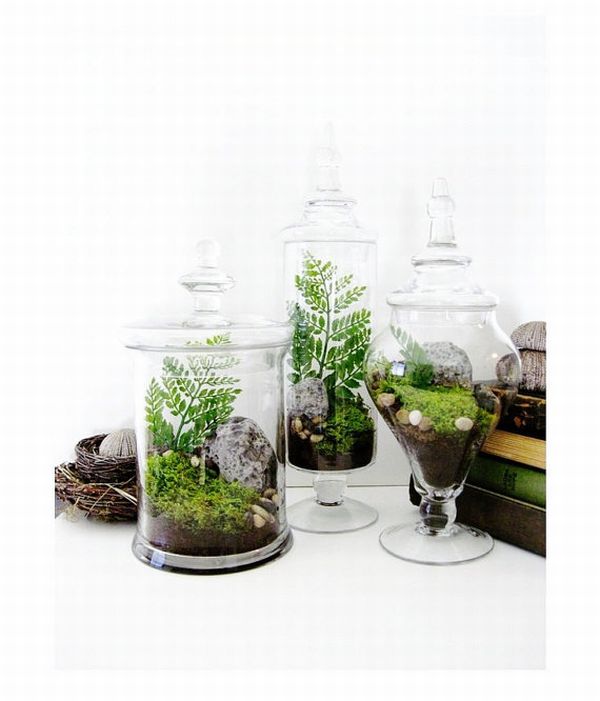 These jars come in a set of three and comprise of various natural elements that have placed together in an eye catching way. The easy to care decorative item comprises of faux fern fronds, harvested moss, volcanic rock and river stones, which will create a magical effect. A multi-layer process has been used to create an aesthetically appealing appearance that will evoke a fanciful style. The three apothecary jars are not the same size. The shortest one is 11" high and has a width of 6". On the other hand the medium and large sized jars have a height and width of 14"/16" and 5"/3.5", respectively.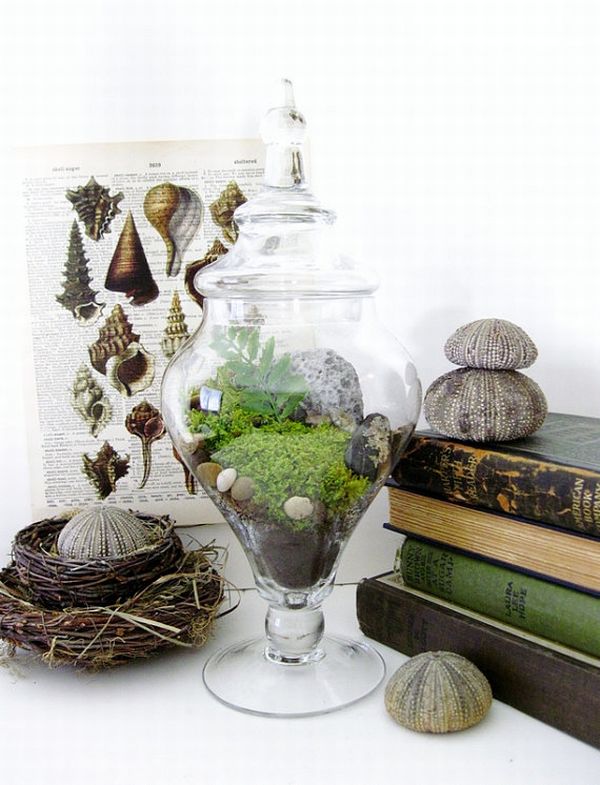 The made to order jars don't demand a lot of maintenance and come complete with a spray bottle as well as all the instructions that need to be followed in order to keep it spreading a green feel. Fern moss present in the jars doesn't need any direct sunlight for its survival. All one has to do is spray water that too once in 4 or 6 weeks. So, get this amazing set of apothecary terrariums and beautify your home like never before.
Via: Etsy