When someone mentions a vase, all we imagine is a cylindrical creation with a narrow neck and round base. But here to change this well crafted image is Coddington Vase, which is nothing like we get to see in our everyday life. The ravishing design, created by Studio Dunn, looks like a flat chocolate box and will fetch a lot of attention because of it's out of the box designing.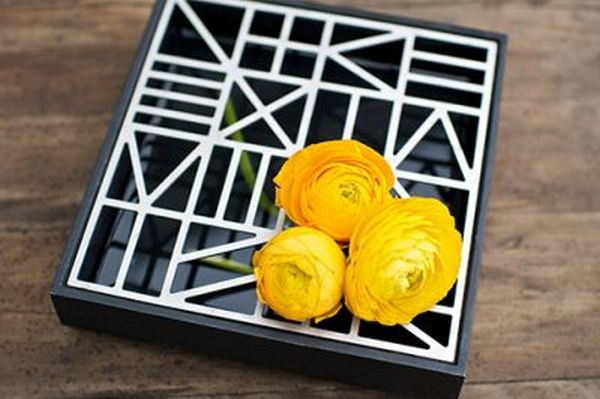 Coddington Vase will accentuate the softness of flowers as it helps add freshness and color to the surroundings. Its subtle color will blend perfectly with almost all kinds of interiors as a variety of flowers uplift the mood of the space. The design has fetched quite some inspiration from maritime signal flags and seafaring ships, which explains the details on the vase. The design comprises of grate, fashioned out of stainless steel, which elegantly rests on an aluminum base. This adds a streak of brawniness, which further revs up its bold shape.
The handsome vase can be placed in a variety of environments, both indoors as well as outdoors. Use it as a centerpiece of simply place it in a corner and see it enliven with various possibilities of arranging flowers in the same frame. The use of sturdy materials kills the fear of breaking it, which comes tagged with glass creations. So, unfurl your creative side and arrange flowers in an artful way with the Coddington Vase that comes stashed with a price tag of $215.
Via: Studio Dunn