Are you a great Apple fan and can't live without your iPod, iPhone or iPad? Then, one look at this apple shaped sofa and you will be transported into a world of total wonder. This funky sofa, designed by Pop Art Decoration, is nothing like any regular pod chair that you get to see every day. The Green Apple Sofa will magically transform the space, adding a fresh glow and some color to your living area. It will add to the decor of you place with its exquisite appearance that will make eyes do a cartwheel in total surprise.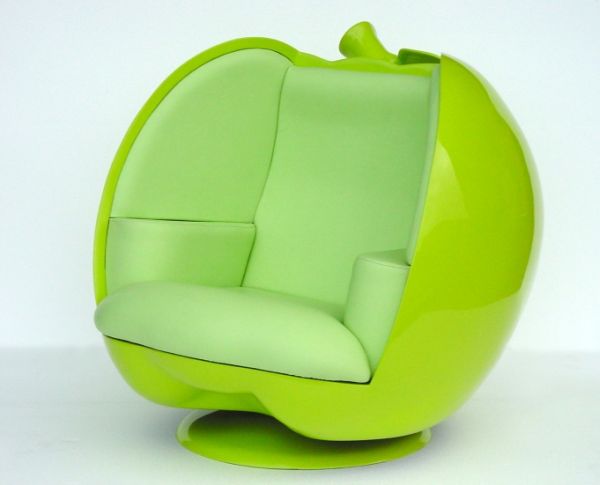 The comfort coated seat has been designed in an eye appealing manner and is bound to fetch a lot of attention because of its good looks. It comprises of an outer shell, which has been crafted out of fiberglass and look very chic. The handsome design will warp you inside its warm cocoon and transport you in to a world of complete comfort. It will become the most favorite spot of the house where you can read your favorite book or simply relax. The cushioned seat will set onlookers wheezing as it proves to be a vivid yet trendy addition to your modern home furnishings.
The apple shaped sofa will let you slip into a secluded occult environment, which will untwine your senses, while helping you loosen up as it lavishly cares for you at the same time. The chair looks pretty scrumptious and is as crunchy as an apple. The plush design is durable and will ornament your place for years at a stretch. This arm sofa will become the focal point of your modern contemporary home as it swears to sprinkle complete relaxation. So, it's time you relax inside the Apple Sofa, nestled in warmth, while you use an Apple gadget in utmost style.
Via: Pop Art Decoration/ Chair Blog