The Arco Countertop is a new bath vanity design by designer Antonio
Lupi that aims at simplifying the bathroom design instead of adding unnecessary
busy lines to it. The regular countertop and cabinet design may be intuitive
but it also adds a lot of visual distraction in the space which could make a
bathroom look stuffy if the bathroom already suffers from spatial limitations.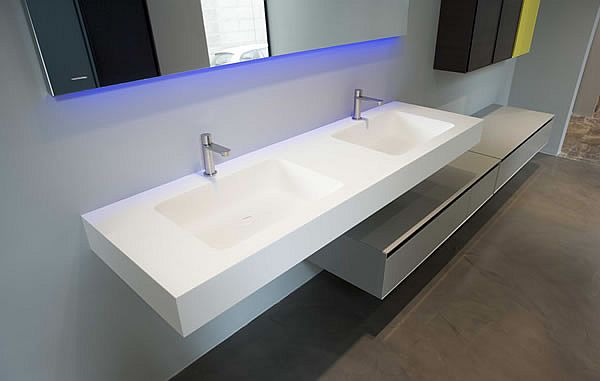 The Acro is also designed to ensure that the visual line of the
beholder isn't broken by having the countertop and sink in different materials
though the fact that the countertop comes in an all white construction only
helps to enhance the sense of space in smaller bathrooms and ones that do not
get enough natural daylight.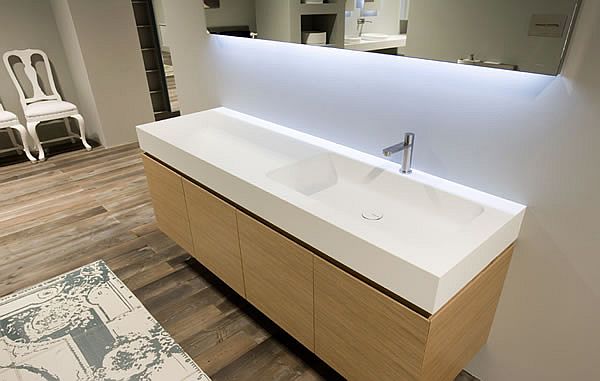 The Arco Countertop was created by Nevio Tellatin and crafted
by Antonio Lupi and seems to have simple living at the heart of its design. When
installed in a double basin, the sleek lines of the countertop can make your
modern bathroom look instantly bigger, brighter and much more organized as
well.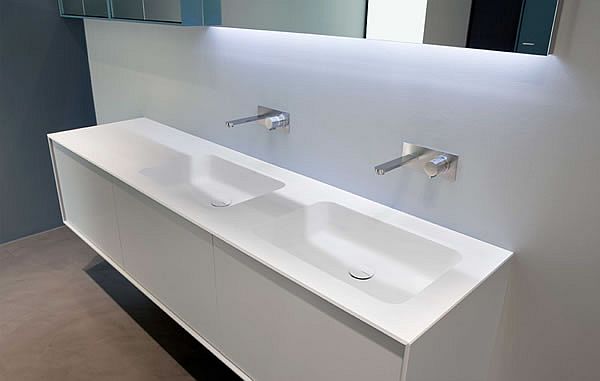 The streamlined make of the countertop also serves to help
user minimize clutter in bathrooms. The molded Corian construction of the countertop
also works well with the integrated sink basin as well as the unobtrusive hardware,
drain and plug used in the design.