Contemporary design, like modern art, is a dicey thing. It can either impress one as marvelous creativity or put-off one as something odd. Achieving an ideal blend of modern lines, homely textures and realistic feel, designers Ludovica and Roberto Palomba have created the Palio Dining Table for Poltrona Frau.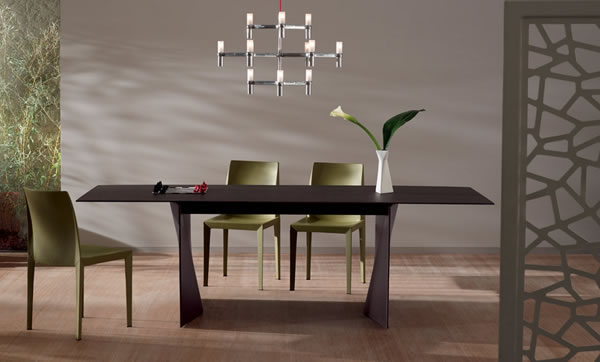 At first look, the lines of this dining table are real crisp and rigid. The two broad legs have been curved and shaped delicately. However, the color and texture of the table is warm and welcoming while the legs are sturdy bases supporting the top. The Palio dining table combines contemporary finesse with the mid-century retro vibes.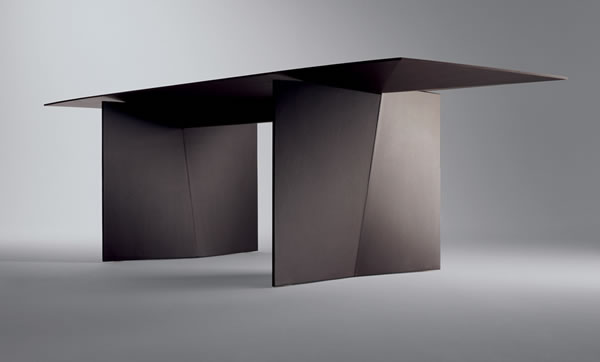 The table is created from ash veneer which has been carefully stained. Thus, it arrives either the dark tones or natural wood tones. While the precise geometry gives it a 'modern' feel the grain of the wood offsets it with a natural feel. The minimalist look where a thin slab of table-top rests on the graceful, perpendicular legs is sure to enhance the decor of your mod yet happy dining room.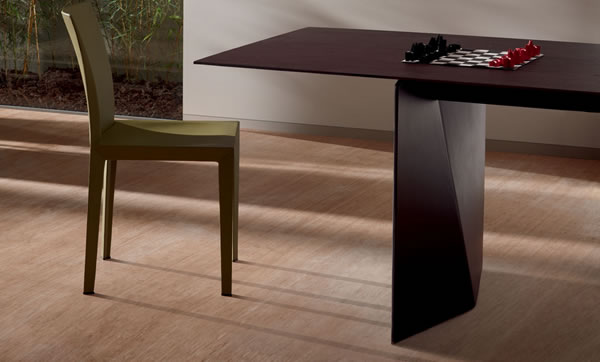 Not only can the table be used for dining, it can be used for entertaining too. A game of cards is always on the cards!
Those of you who fear for the paper-thin, origami-like legs of the Palio table, do not worry. Polyurethane has been added to the legs while crafting them to give them the added strength.