Landscaping the backyard space will also not only beautify the entire home, but will contribute to a higher resale value down the lane. However, not many of us are keen on landscaping and consider it to be boring, tiring and burdensome. No need to worry about that though for there are many simple tips and tricks to help you enjoy the look and feel of a landscaped backyard, sans the effort involved in maintaining the same.
Transform empty spaces as outdoor living spaces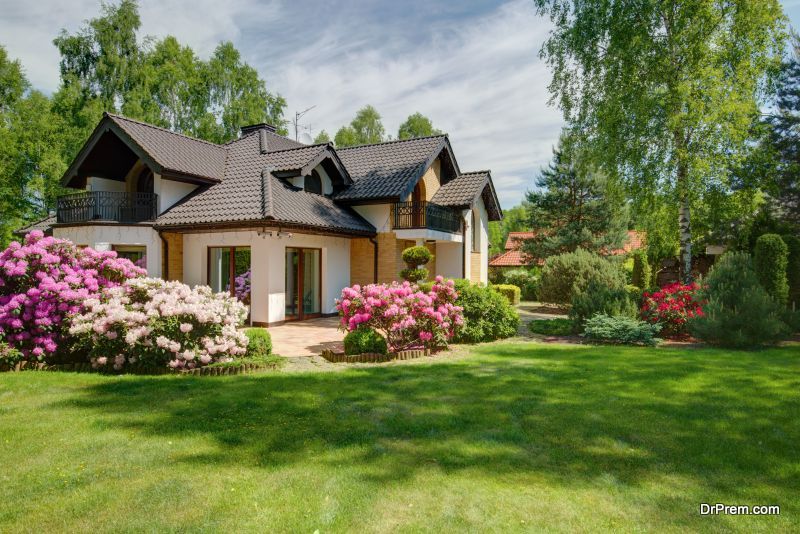 Creating outdoor living spaces in the backyard may mean more entertaining and less maintaining of the grassy areas. You can consider setting up a dining table, deck, patio, fire pit and even a grilling area in the backyard. This will minimize the amount of space available for landscaping, thus helping you achieve a plush, green backyard with minimal effort.
Make the foundation strong
If you plan to set up a stone surface for your backyard, make sure you set up a solid base first. This will avoid the need for fixups later on. It is best if you add at least 8 inches of pea stones before adding the stone slab. This prevents weeds from growing in between the stones while also ensuring that your patio is level and not uneven.
Opt for climate specific grass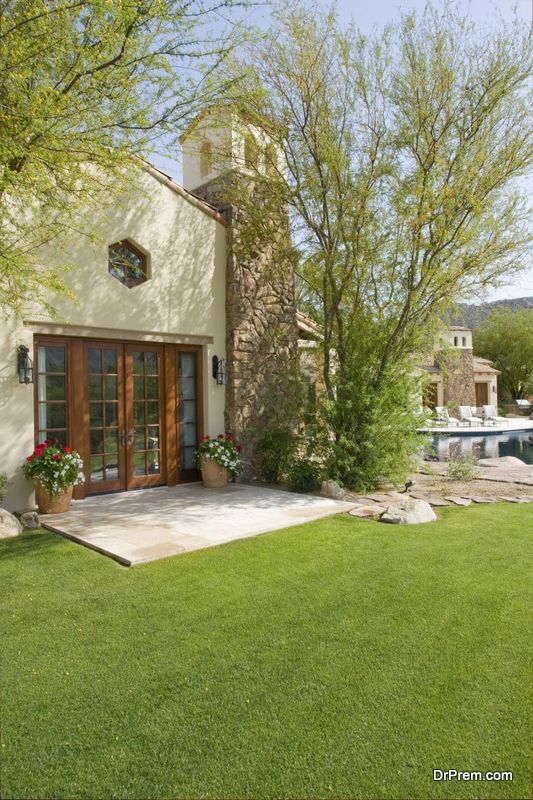 The best tip in landscaping is choosing the grass type that can grow naturally in the region you are staying in. Climate specific grass is low maintenance in terms of watering and fertilizing. Choosing climate specific grass therefore, can make your backyard look green without much effort on your side.
Buy Mulch Beds
Mulch is a better alternative to grass when it comes to protecting your plants from pests and weeds. It is a low maintenance option for fertilizing the plants as well as keeping your yard smelling fresh. There is no need to water or mow mulch as well, thus making it a great way landscape your backyard.
Switch to perennial plants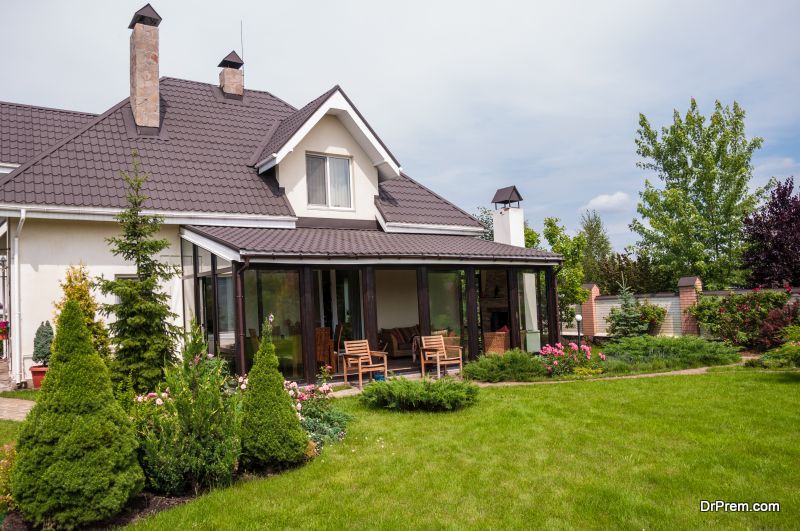 If you want a backyard that is in full bloom at any time of the year, consider planting perennial plants. All you need to do is plant them once and watch them come back every year. They also need to be watered only once or twice a week, thus making them extremely low maintenance. Some examples of perennial plants include lavender, black eyed Susans, Montauk daisies, yuccas and hen- and –chicks, etc.
Take care of the leaves in fall
Many of us tend to just leave the fallen leaves on the backyard with the aim of clearing them off next spring. Fallen leaves tend to rot in the winter and will rot out the grass too. So prevent rot from setting in during winter by clearing out all leaves from the backyard before winter sets in.
Try Artificial Grass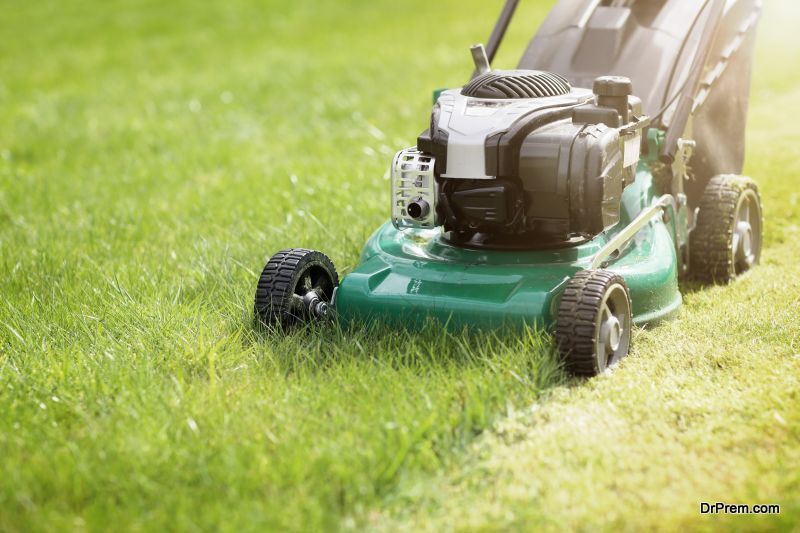 Want a maintenance free landscaping idea for your backyard? Then consider opting for artificial grass rather than the real one. In addition to requiring zero upkeep, an artificial grass lawn will be the perfect spot to play on for your kids and pets, thus keeping the rest of the backyard safe.
Make use of patio space
When landscaping a backyard, it is essential that you make good use of the available patio space. Designated for entertainment and other purposes, your patio needs to be placed in such a way that it is easy to reach from the kitchen. It should also be designed in such a way that the backyard is not divided into small, useless patches. A good part of landscaping is ensuring that you have enough room for relaxation while still ensuring that the rest of the backyard is properly utilized as well. 
Landscaping a backyard is something all of us want to do. However, with time constraints forcing us to not provide enough time for the same, we need to resort to low maintenance tactics like these to landscape as well as maintain the backyard properly.