Winter season is once again around the corner and now is the time to spruce up our interior décor and transform it from cold and dark to bright and warm. To give your décor an inviting twist there could be nothing better than basking your home with the Scandinavian style decorations inspired by the marvelous Swedish architecture known for being a simple yet stylish and elegant home décor style. Read this article to know how you can add to the charm and warmth of your home this winter by following the Scandinavian design ideas.
Keep it simple and sophisticated: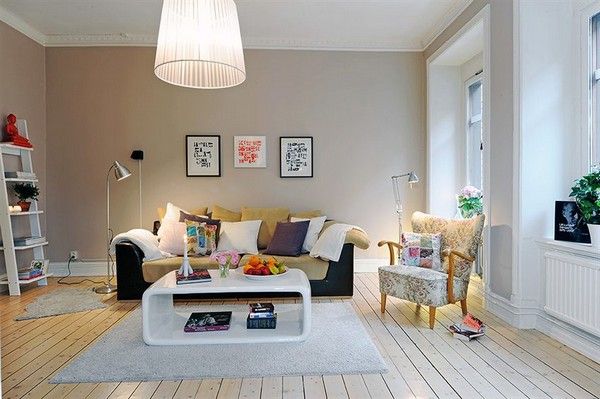 The main feature of the Scandinavian home décor is its natural simplicity, comfort and elegance. To achieve this look you need to choose rustic and basic furniture that is both attractive and functional while being minimalistic.
Allow in plenty of natural light: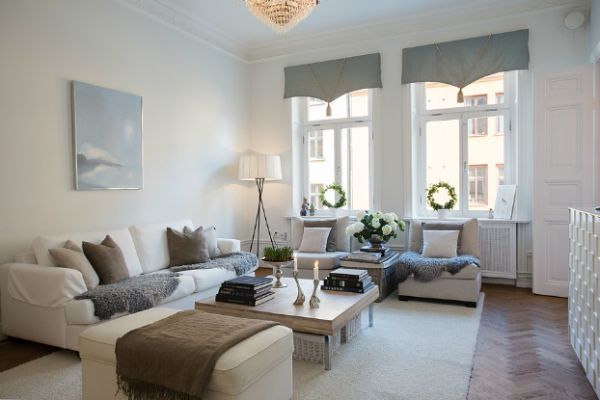 Natural day light has a profound effect on our health, well being and happiness. Scandinavians experience heavy cold where days are shorter and hence, they have developed a design style that allow maximum amount of daylight to enter their homes. To have optimum natural light, you need to do the following –
Design large size windows and keep them unrevealed without curtains or other accessories.
For people who prefer privacy should make use of curtains made of sheer and lightweight fabrics.
You can even install wooden shutters for the night and this will help prevent heat escape during winter as well.
Cover all of the walls and ceilings in white color, so that they reflect maximum amount of light making the place appear warm and spacious.
Use wood as much as possible: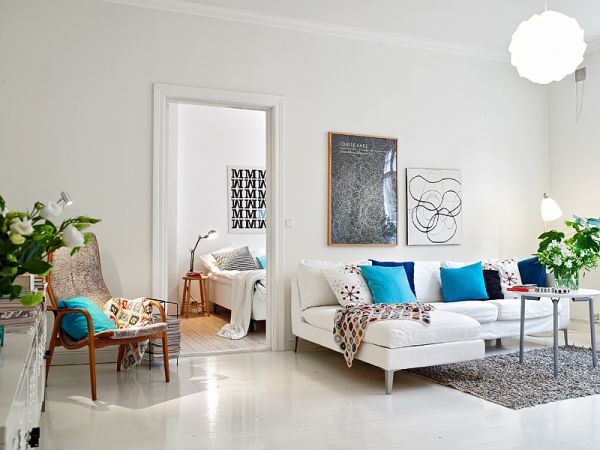 The key to achieve the traditional Scandinavian inspired home décor is the use of wood. Using wood has dual benefits; a first, wooden furniture form a good contrast against the white walls and second, wood is a good insulator that will keep your home warm. Wood can be used in various forms like –
Oak wood flooring, wooden ceiling beams and wooden wall panels,
You can use it in all the rooms from your living room to your bathroom and
Generally used wood varieties are White pine, ash and beech wood.
Create warmth and intimacy with your furnishings: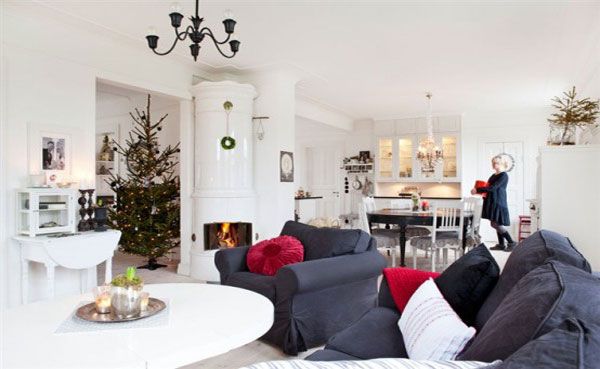 The Scandinavian home décor style is necessarily very soothing and designed to create a calm and intimate atmosphere. To rejuvenate the beauty and transform your home into a relaxing space, you need to –
Use plenty of throws and cushions preferably in subtle shades of grey, purple and burgundy decorated with traditional Scandinavian motifs.
Incorporate fur, thick and cozy rugs and elegant fireplaces into your interior design to make the atmosphere soothing and relaxed.
Bring home nature and plants: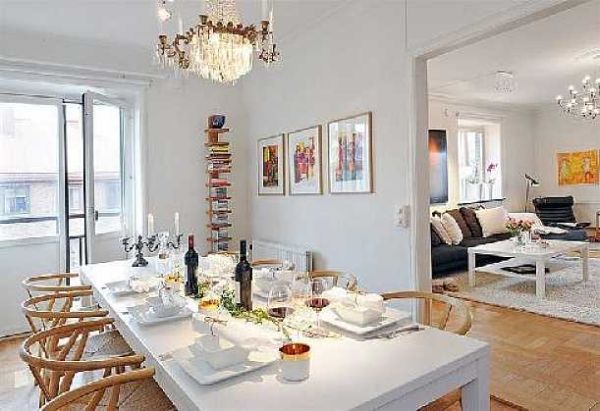 The Scandinavian style décor revolves around nature and aims at integrating and blending your outdoors and indoors. Nature has great significance in human health and well-being and hence, this style emphasizes on the use of indoor plants and greenery for a healthy and happier life. Plants also improve the indoor air quality whereas the dark green color of the leaves serves as an excellent contrast to the white backdrop.
Reduce the clutter inside your house: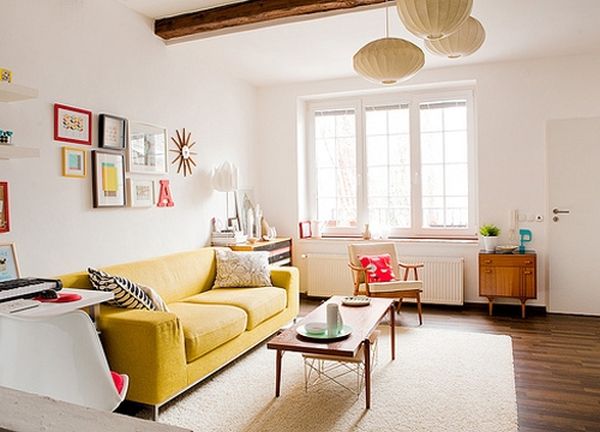 During winters, people usually confine themselves to their houses, enjoying their fireplace and hence, it becomes essential that you keep your home organized and mess free. You can make use of several storage options like closets and cabinets with extendable and stackable storage facilities, built in furniture for Kitchen Island and cabinets. You can buy quality furniture from companies like IKEA who have a complete range of such storage furniture.
Summary:
There are several ways, such as use of candles and chandeliers, huge and attractive dining table, to achieve the perfect Scandinavian feel for your house and witness a mesmerizing change.