The ceiling of your room is considered the fifth wall and it should be given prime concern while choosing the right paint colors for your entire room. While some people prefer to keep the ceiling color matching with walls, some others prefer to make it contrasting. However, there are certain important factors that can drive the selection of your ceiling paint color and alter the entire look and feel of your room. Check out some tips that can help you in choosing the right paint colors for your ceiling.
Going for a safe color option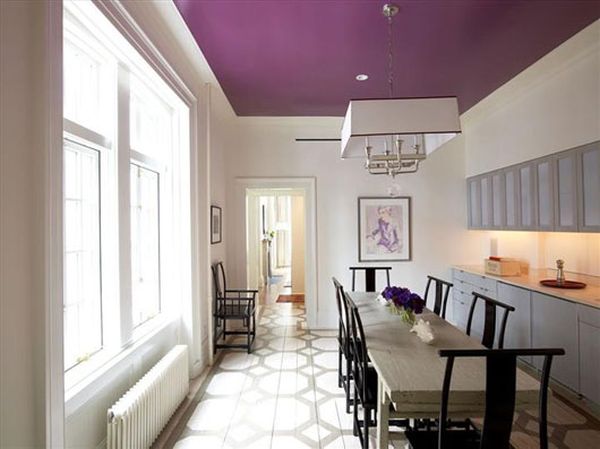 Many decorators prefer to use white color on ceilings, as white is considered to be a safe option that may not require repainting for at least a few years. Even if you alter the color of your walls, you need not to change the ceiling color because white goes well with almost all shades. In case your wall color is also white, then this choice will look ultimate in elegance. White color also makes your room look brighter and longer in height. If your room receives enough sunshine, then a white ceiling will make it seem open and airy.
Making the ceiling a focal point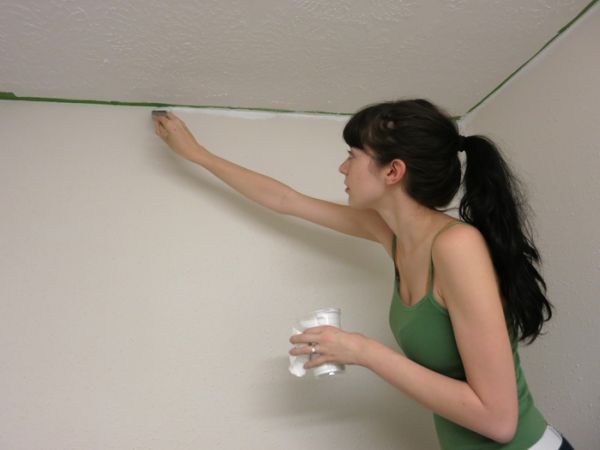 Some rooms have darker color shades on walls that make the room look compact. If you want to make such a room look larger or higher, then choose a lighter color tone that contrasts well with the wall color. This not only provides a frame to the walls, but also highlights special architectural features present on the ceiling. According to your furniture and room décor, you may select any light color contrasting with the wall color or may select a lighter shade of the wall color itself. Lighter tones give you a relaxed feeling and a better visual appeal to your room.
Choosing darker shades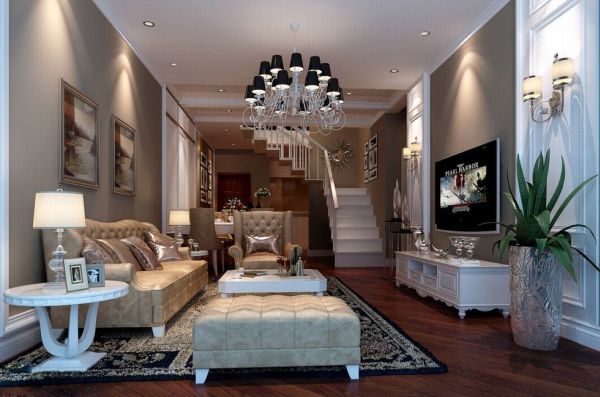 Dark colored ceilings mostly look good when your room's walls are done in neutral tones. This makes the room look wider. Dark colors may also give a bold yet beautiful style to your room. However, make sure that the height of your room is more than eight feet if you are going to apply a dark paint on the ceiling. Else, the ceiling may give a heavier look.
Matching colors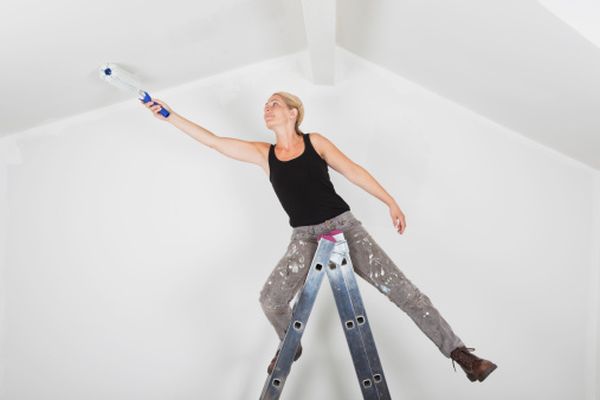 If you use the same color on the ceiling and walls, then your room will offer a sense of entirety or completion. It gives a richer feel when there is uniformity and a monochromatic look.
Trying the contrast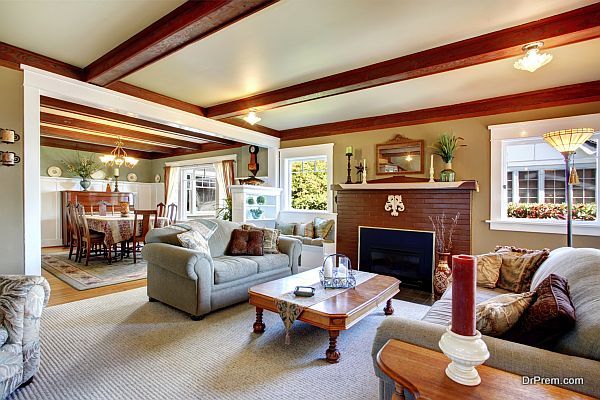 If you want your room to carry a personality of its own or want to reflect a special interest, then you may also choose contrasting colors for walls and the ceiling. For example, a bright colored ceiling may accompany white walls. In this case, you may match that color with your furniture or some special items in the room.
Making special color choices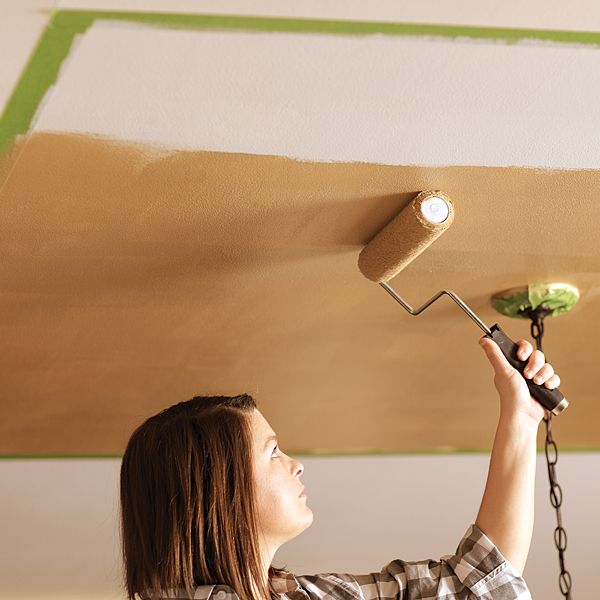 Sometimes, you may want to make a special color choice according to your interests. For example, you may want to paint the ceiling pink, green or yellow, juts because your kid loves bright colors. In such a case, you may try to use online software that let you try out different colors in a virtual room and see how they would look. Thus, you may try your choices and see what fits best with your room décor and interests.
Summary:
Several factors determine the paint color choice for your room's ceiling. While you may go for lighter or darker shades for a brighter or cozy feel, you may also try out contrasting colors for a bold statement.