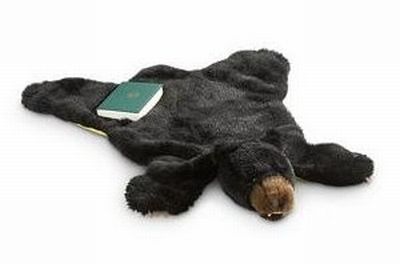 Give a wild, attractive and grizzly look to your home with Bear Rugs this time. These lovely rugs are finely crafted with the idea of a soft light weight fabric and a vivid color. Not only it's a terrific addition to your decor, but these are versatile, strong, and easy to care for. And the best thing to know about these Bear Rugs is their hypoallergenic nature. So, if your kids are sensitive to allergies, even then also you can buy these rugs. For a more precise idea about Bear Rugs, browse the below given list of 5 most appealing pieces.

1. Plush Animal Rug
BRAND : Plush Rugs
PRICE : USD 50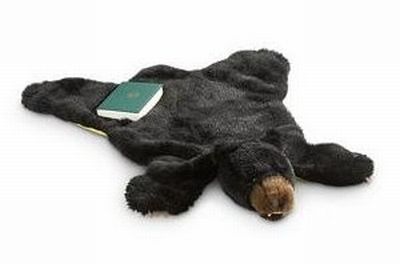 A cuddly Plush Animal Rug, which you can avail on a big buck off, is a soft, realistic bear bug which is perfect for any little outdoor enthusiast. You can decorate any room with wild style in the form of a friendly, loveable Plush Animal Rug. For filling purpose, 100 % polyester is used while backing is done with 100% cotton. The non-skid backing in this rug helps keeping your mat in place which makes it an excellent throw rug, capable of being put practically anywhere. This delightful piece measures 38x33x8″ H and weighs 1 lb and demands an easy wash only.
USP
The non-skid backing in this rug allows it to be adaptable to any floor setting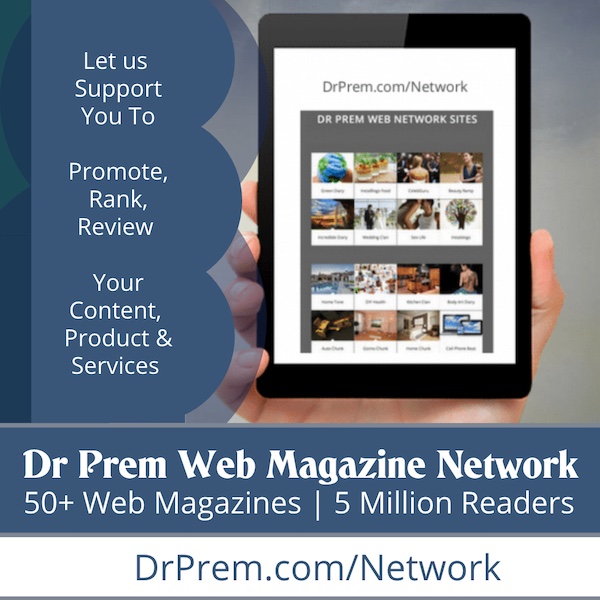 PROS
A fine quality polyester is used in this rug which absorbs moisture easily.
2. Whimsical Plush Bear Rugs
BRAND : Plush Bear Rugs
PRICE : USD 89.99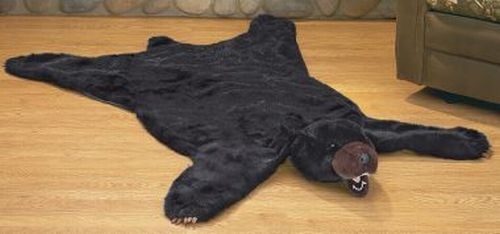 This masterpiece, Whimsical Plush Bear Rugs has the finest details and is excellent in terms of quality. The craftsmanship of this rug carpet is truly remarkable. Give a whimsical touch to your room with this rug. The skillfully detailed face and paw in this rug enhance the friendly personality of this bear rug. This super-soft, plush bear rug comes with a nonskid backing for any type of floor. It's easy to care as well, as it demands a gentle cleaning only.
USP
Whimsical Plush Bear Rugs is a daring combination of color and design
PROS
It's a great addition to a kid's room, cabin or any outdoor-themed home.
3. Black Bear Pelt | Bear Collection | Faux Fur Rug | 5 foot X 7 foot
BRAND : Kozy Komfort by Karen
PRICE : USD 44.8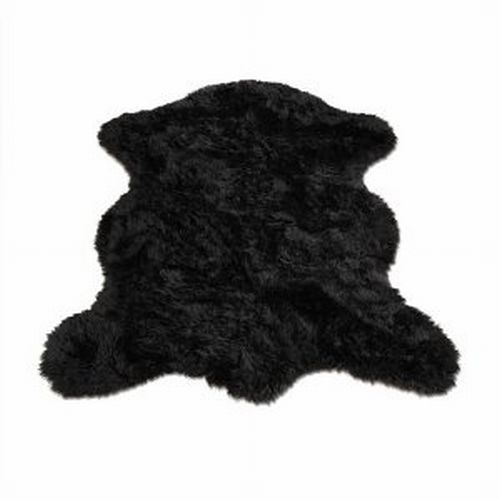 These Faux Fur Rugs are sure to be a hit with adults and kids alike. A durable, functional and a decorative piece with a non-slip vulcanized latex backing. The material used in its manufacturing consists 80% acrylic and 20% Polyester and has an approximate pile height of two inches. These Faux Fur Rugs are machine washable and hypoallergenic.
USP
This carpet is safe for kids who are sensitive to allergies
PROS
You do not need to bleach this carpet.
4. Faux Brown Bear Rug
BRAND : Faux Bear Rugs
PRICE : USD 59.95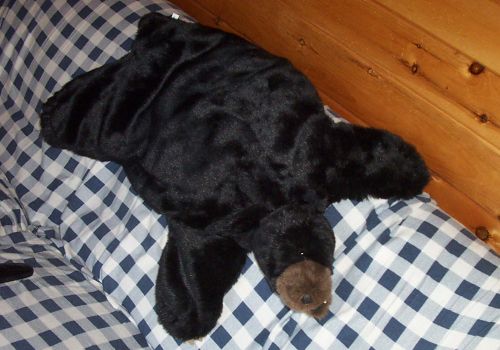 This super-friendly version of Brown Bear Rug will get complements for your home and could be a perfect gift for your child. This small faux fur rug is approximately 38″ long from the front paw to the rear paw. It is perfect for any child to snuggle and also make a great wall piece for your home too.
USP
Faux fur rugs are rugged enough for foot traffic and light enough to hang, thus can also be used as accent pieces on chairs or sofas
PROS
This Faux Rug is avaliable in colors like black, brown, white and cinnamon.
5. Designer Bear Ivory / Black Contemporary Animal Rug
BRAND : Bowron Sheepskin Rugs
PRICE : USD 105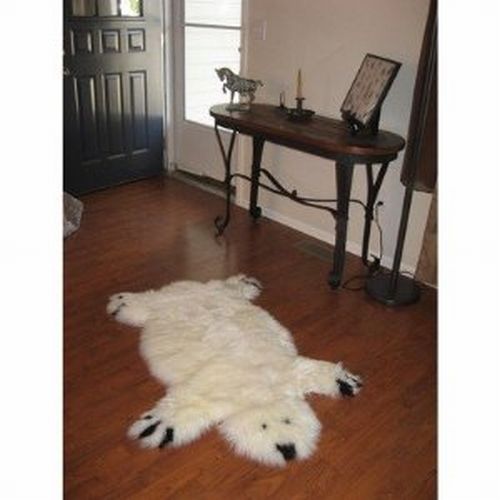 Use this Designer Bear Ivory on the floor as a rug, or drape it over a couch or a bed, or even hang it on the wall. The virgin lamb's wool used in this rug is the softest fur. This rug is easy to clean, just brush out with wired hair dog and brush it to keep soft and plush. It's professionally finished to feel like a sued leather back.
USP
The soft spongy fibers of this rug evaporate sweat to keep you cool in the summer and toasty in the winter
PROS
The fine quality sheepskin is used in its manufacturing.