Recycled wooden furniture has been in trend for some time now, but creative minds out there are coming up with unique furniture designs made using from airplane parts. Furniture made using airplane parts not just gives a unique style to your interior décor, but also helps you create an impression of being onboard in a luxury plane. Moreover, when you choose to buy such furniture for your home, or office for that matter, you contribute your share in recycling the aviation waste and thus, sustaining the environment. Here are some of the most unique furniture pieces made using old airplane parts.
Twin seat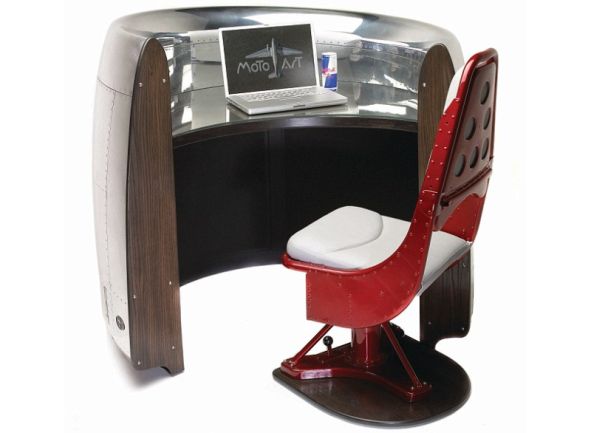 A metallic twin seat is perfect to gift your wife on your wedding anniversary. You can spend a great time in this chair. This chair is also enough to add the unique aircraft look to your bedroom. This chair is made from the fan and seat featured with soft seating.
Wing study desk and chair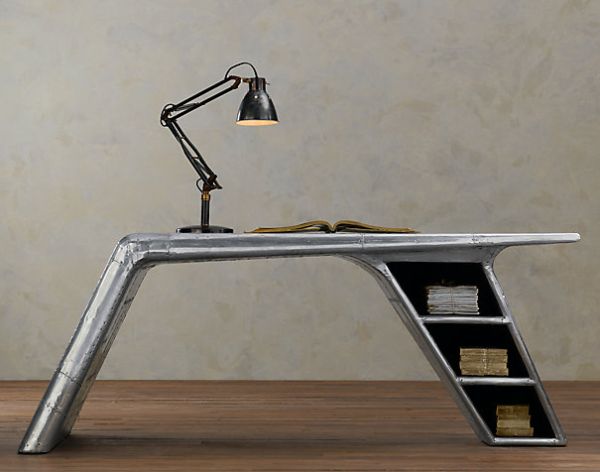 A piece of wing of an airplane can be converted into a beautiful study desk. This can be a great partner of your kid's studies, as your kid will find it interesting to do his homework on this amazing table. You can add a mini storage to this so that your kid can keep his books in that storage. This special study table can make your study look different.This beautiful pair of chair and tablemade from an aircraft waste can be a great choice to decorate your study. You can also place this in your children's room.
Light system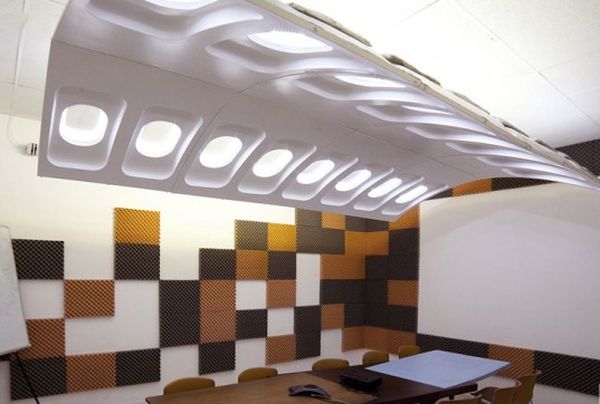 Huge windows of an aircraft can be converted into a great chandelier and a light system. This beautiful light system can make your room and house look bright and fantastic. Many designers in the industry love to recycle airplane waste and convert it into amazing furniture. This can be converted into beautiful light systems.
Jumbo jet round dining table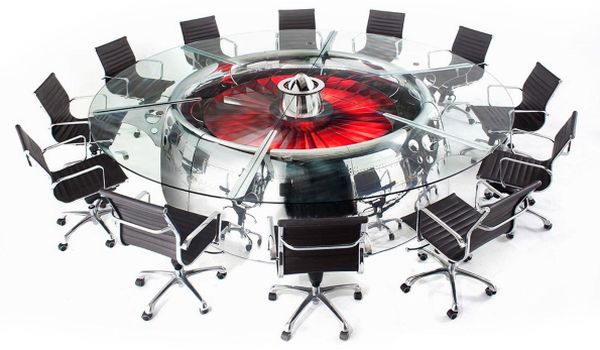 Huge engine of a jumbo jet can be your big round dining table. This will go with almost all type of decor and color scheme. This can add a great look to the room and will illusion that you are having dinner in air. The table can hold many people at the same time, which is vital for a dining hall.This beautiful dining table is made from a huge airplane wing and jet engine. This can be little expensive but yet a great choice to decorate your house. The large seating capacity makes it different as you can enjoy your Sunday brunch with your family and friends. This is an elegant and a classy piece and waterproof too. As this is made from aluminum, this makes it light and easy to move from one place to another.
Big round jumbo jet bed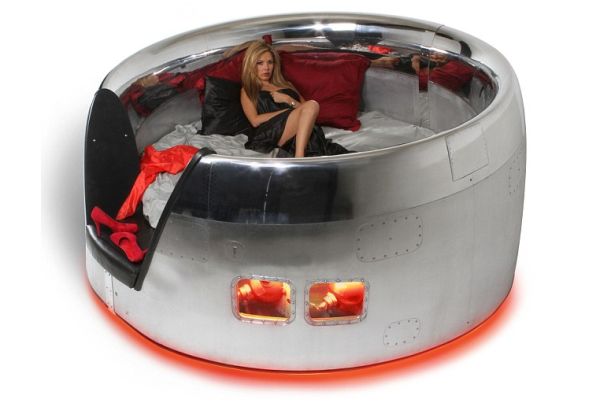 A beautiful jet air bed can give a unique look to your bedroom. This round bed is enough to give a classy touch to your bedroom. This is featured with soft bedding a hard metal frame. The material is liter than any other material.
Classy windows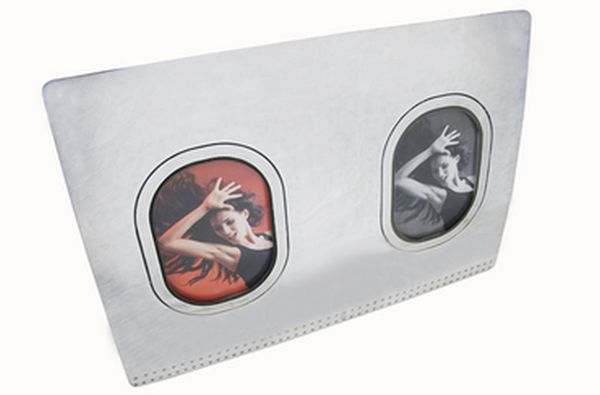 Big and round shaped airplane windows can be converted into beautiful windows of your drawing room. You can color it in order to enhance its beauty. This is a great choice and sure to give a classy look to your home.
Furniture made from aircraft is a great option to decorate your home as it can enhance the beauty of your house. This not only enhances the beauty of your house but also add a unique and a classy look to your home. Furniture made from aircraft trash is available in the market.