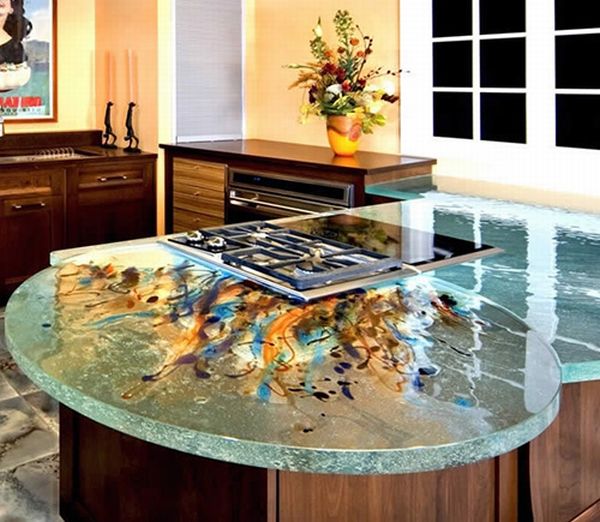 Kitchen is not only a space where you cook food, but has over the years become an important spot where family meets and spends quality time. So, it becomes very important to keep this area of the house not only functional, but also stylish as well as comfortable. A countertop can enhance the look of a kitchen and transform it into something absolutely magnificent. The beauty of a countertop should be evident from a distant, while its usefulness must fetch unending praises. Below are a few options of beautiful countertops that will fill the kitchen with warmth and excitement.
Kashmir Gold Granite Countertops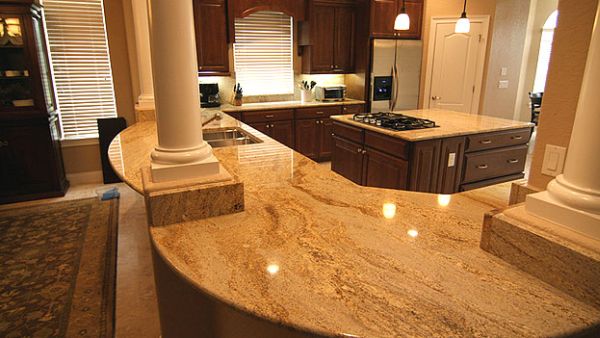 Want to get the natural charm of the high grade granite in your kitchen then the beautiful Kashmir Gold Granite countertop will steal your heart in no time at all. The countertop has multiple shades and colors running all through, which will blend perfectly with various stainless steel appliances and cabinet finishes. The easy to clean countertop will give the kitchen an absolutely stunning and attractive appearance because of its ravishing pattern.
Glass Countertops by ThinkGlass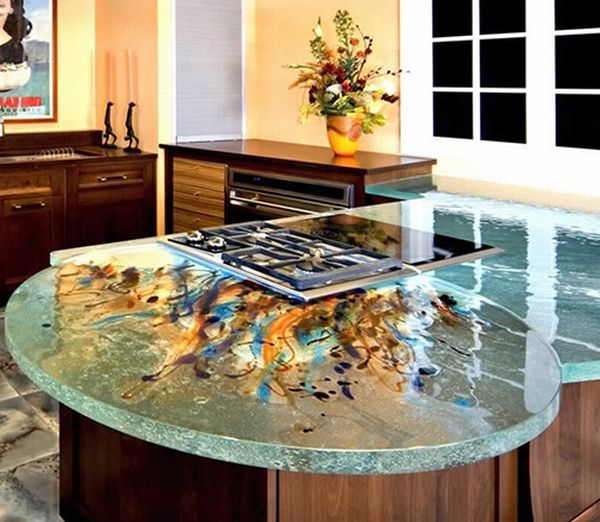 ThinkGlass has come with Art Glass Countertops that will take the kitchen design to an all new level. The surface imitates the appearance of water, which is evident from the flowing lines and nicely polished edges. The shape, size as well as the pattern of these countertops can be customized as per a buyer's whims and kitchen setup. The aesthetically appealing product can be picked from an array of colors and textures, which will give a modern appeal to the kitchen area. The glossy finish gives it an added attraction, while the use of bold colors will inject a sense of vivacious to the area. The countertops, with a thickness of 1.5 inch, are quite durable and hygienic.
Frigo Design's Stainless Steel countertop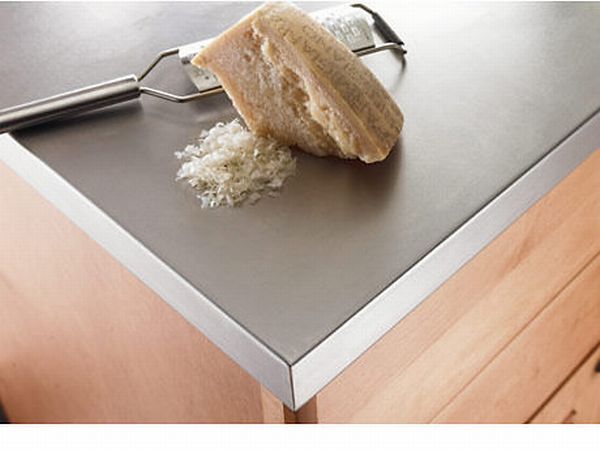 If you long for a countertop that is not only good to look at but also comes smothered with brawny traits then the Stainless Steel countertop will be just the right pick. Stainless steel has always been a favorite when it comes to choosing from various materials, as the color complements almost all kinds of kitchen decor. It reflects light and has an exceptionally clean look as compared to other products in this category. Countertops by Frigo Designs stand out because of the embossed patterns, which is available in varied choices.
Green Countertops from Eleek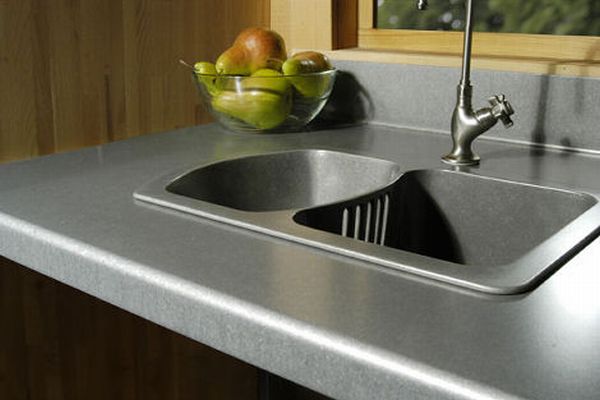 Inject your kitchen with some charming appeal as you introduce the Recycled Aluminum Countertops in the area. The stylish countertops from Eleek bear a resemblance to weathered stone because of its river rock finish. The aluminum is given a stain proof, non toxic and hard wearing nature by coating it with transparent powder coat finish. The eco friendly countertops rank high on the style graph and will blend well with nicely done interiors. The rich textured design will add depth as well as give the countertop a soft feel.
Concrete Countertop by Absolute ConcreteWorks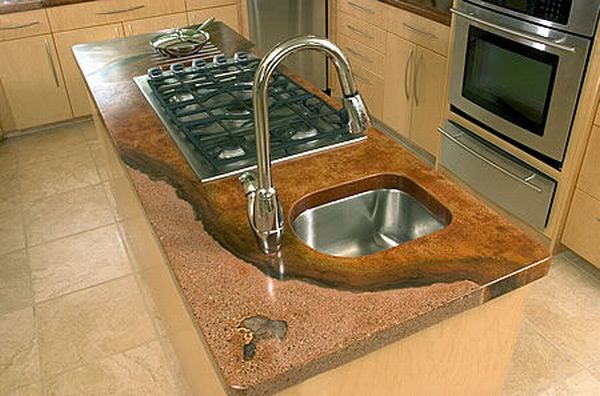 Giving concrete countertops a stylish new appearance is Absolute ConcreteWorks who have swapped them into a work of organic art. The shiny countertops come draped in warm shades of browns and copper, instead of the expected grays that do nothing to rev up the kitchen space. These are made available in various sizes, hence can be chosen according to one's needs. It can be further given customizes inlays as well as edgings because each piece is fashioned at the studio individually. The sleek and eye catching countertops by Absolute ConcreteWorks don't need much attention and can be easily cleaned by using a mild cleanser.
Solar-powered countertop from Panasonic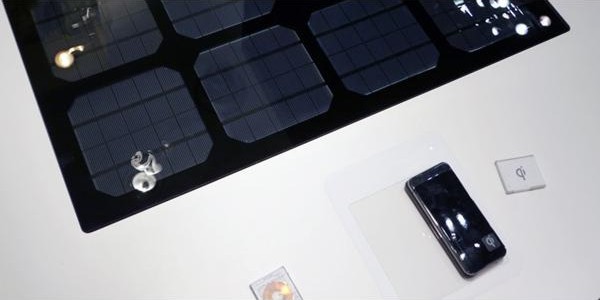 Sun is everywhere and making good use of energy derived from this source is Panasonic with the awe amazing Solar powered countertop. The Panasonic Solar Table is only one of its kinds and can easily harness solar energy, which gives it a clean and green status. If keeping your gadgets juiced up seems to be a pain, then the kitchen countertop will bow down to all such needs as it features a wireless power transmission station, which will serve as a charging pad for all the portable devices around.
Oasis: Smart countertop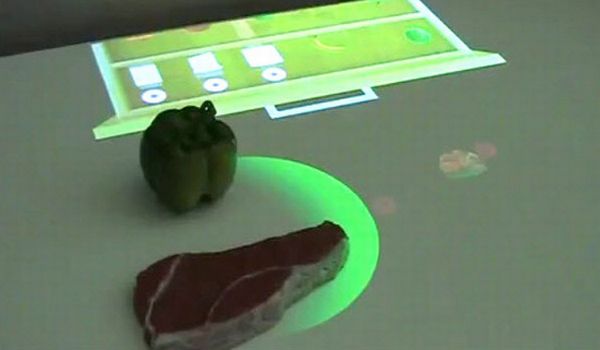 Ever wondered what the nutrition value of the food you are cooking, while preparing meals every single day. If this thought has been visiting your mind quite often, then an interactive countertop named Oasis will become your best companion in kitchen. Simply place the food item on the countertop and the smart countertop with a 3D depth perceiving camera will not only scan it and put forward the exact nutritional value, but also display tips and various recipes. The touch sensitive countertop will also help you maintain shopping lists and a timer will make sure that the food is never over cooked or under cooked.
French Pewter Countertops by Purcell Murray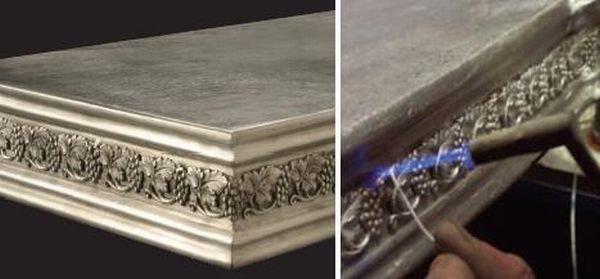 Bring the rich texture and modern character of French Pewter Countertops to kitchens that have been in French Cafes for centuries at a stretch. The durable countertops are durable and don't demand a lot of maintenance. The outstanding countertops come smothered in a lot of classiness and will make the kitchen space ooze unending sophistication. Available in 7 edge designs, these have been crafted by hand and hammered to perfect elegance. The countertops are also resistant to harsh chemicals, which is worth applauding.
Eco friendly Bamboo countertops from Totally Bamboo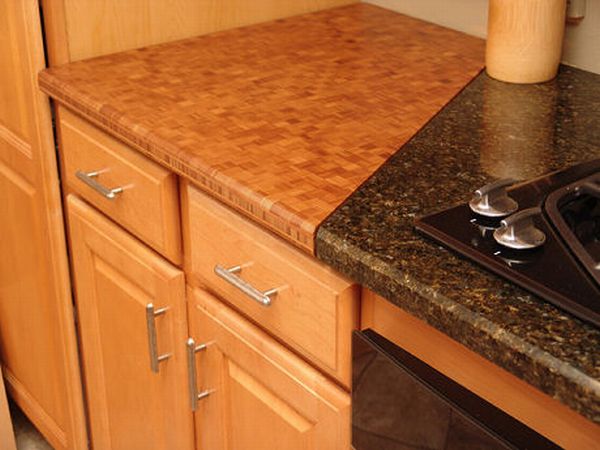 Jazz up the kitchen space in an attention grabbing yet environmentally friendly way, with the Bamboo countertop. The awesome styling has been achieved using bamboo and these sheets vow to be a good 16% harder than even maple, which is commendable. The countertop from Totally Bamboo can be picked from a variety of styles, textures, thickness and even size for a desired look. The design is then sealed with a natural finishing product, which makes it easy to maintain and increases its life further.
Quartz countertops by Essa Stone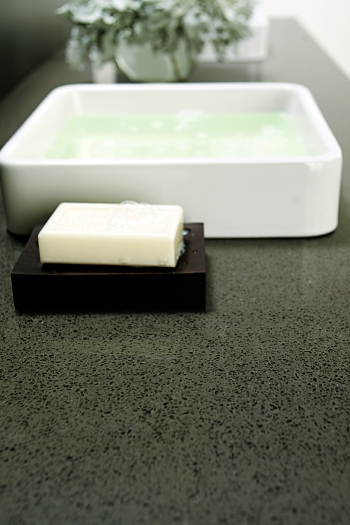 A busy schedule doesn't leave much time to maintain the kitchen. keeping this in mind, Essa Stone came up with the Quartz countertops, which literally require no maintenance. These are resistant to heat, stains, chemicals and even scratches. They will give the kitchen a highly modern appeal and will not lose the sheen for years to come. The heavy duty countertops can be chosen from a vast range of edge profiles, which will give the space a well maintained look without much struggle.