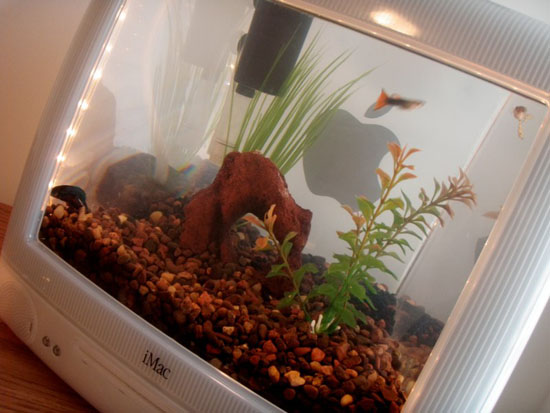 Designer
Jake Harms from Omaha
A synopsis
With Apple's computers getting sleek and beautiful these days, people are rapidly dumping their old and bulky iMac computers that featured CRT monitors. Re-using old iMac computers to turn these into lovely aquariums instead of dumping them is certainly an intriguing idea.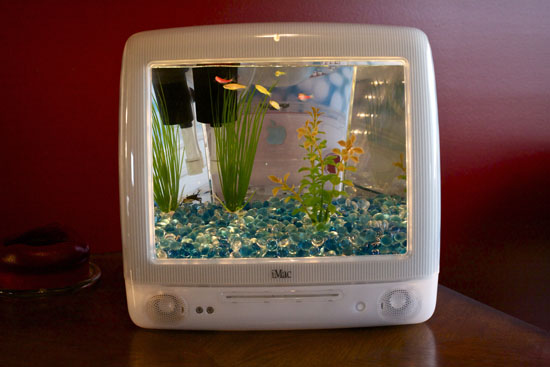 iMac twisted to form an aquarium
Designer Jake Harms has definitely casted a magic spell over the old and colossal iMac computers that they became beautiful enough to house colorful fishes.
iMacquarium can be used to enhance the décor of your house or office. Moreover, it will also throw in a splash of exclusivity to your home décor.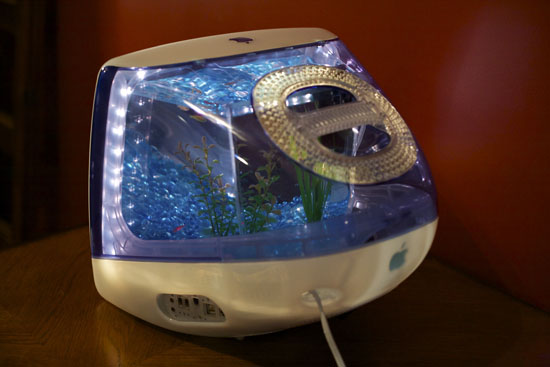 In addition, using old iMac computers to turn them into lovely fish tanks is a creative way to cut down the electronic wastes that pollute our environment.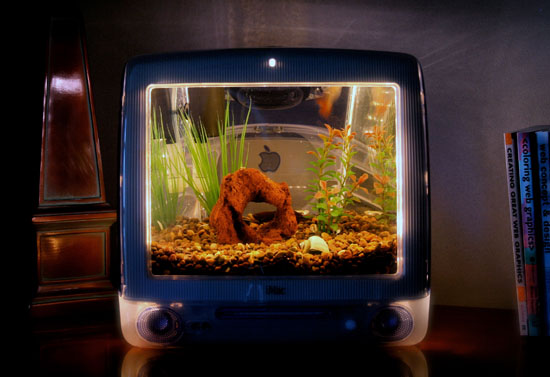 Furthermore, iMacquarium comes in a striking range of colors, such as red, blue, orange, emerald, blue and much more.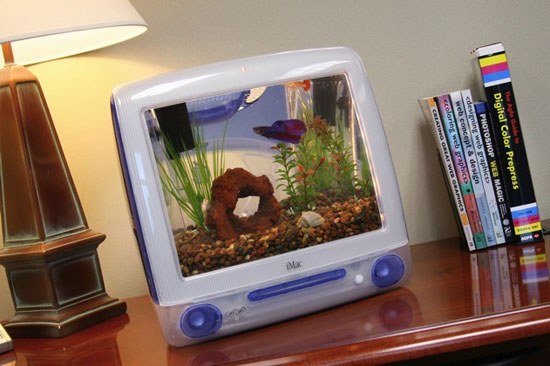 So, let iMacquarium define your home décor in an eccentric way.
Via- igreenspot