One of the most instantly recognizable buildings in China, Piano House is a popular landmark in Huainan, a city in Anhui province of the country. An amazing blend of the two art forms of music and architecture, Piano House was built for music lovers who come here to practise music. Apart from being the mecca of music lovers, this stunning property is also responsible for attracting tourists who make it a point to visit Huainan.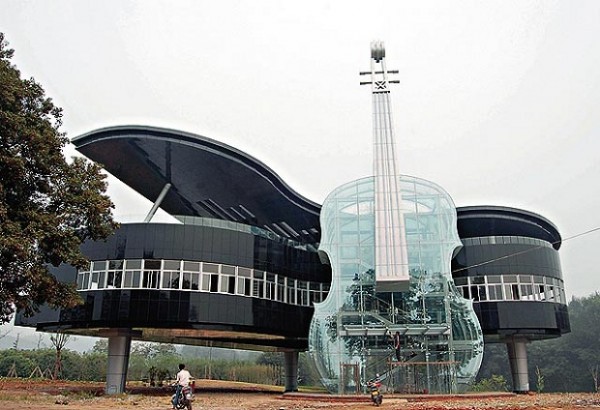 Since its opening, the strikingly beautiful Piano House is being hailed as one the most important buildings of modern times. The architecture of this spectacular structure consists of a large glossy violin slanting against a huge piano. The transparent violin houses a multi level steel staircase.
Built by the local government, the Piano House is expected to give impulses to the future development of Huainan's development. And the efforts of the government have been successful to a great degree. The city is being slowly transformed into a happening cultural centre as well as a touristy site in China. People are making beeline to visit the place to have a brush with architecture and music. Piano House is all set to change the way people think about music and architecture.